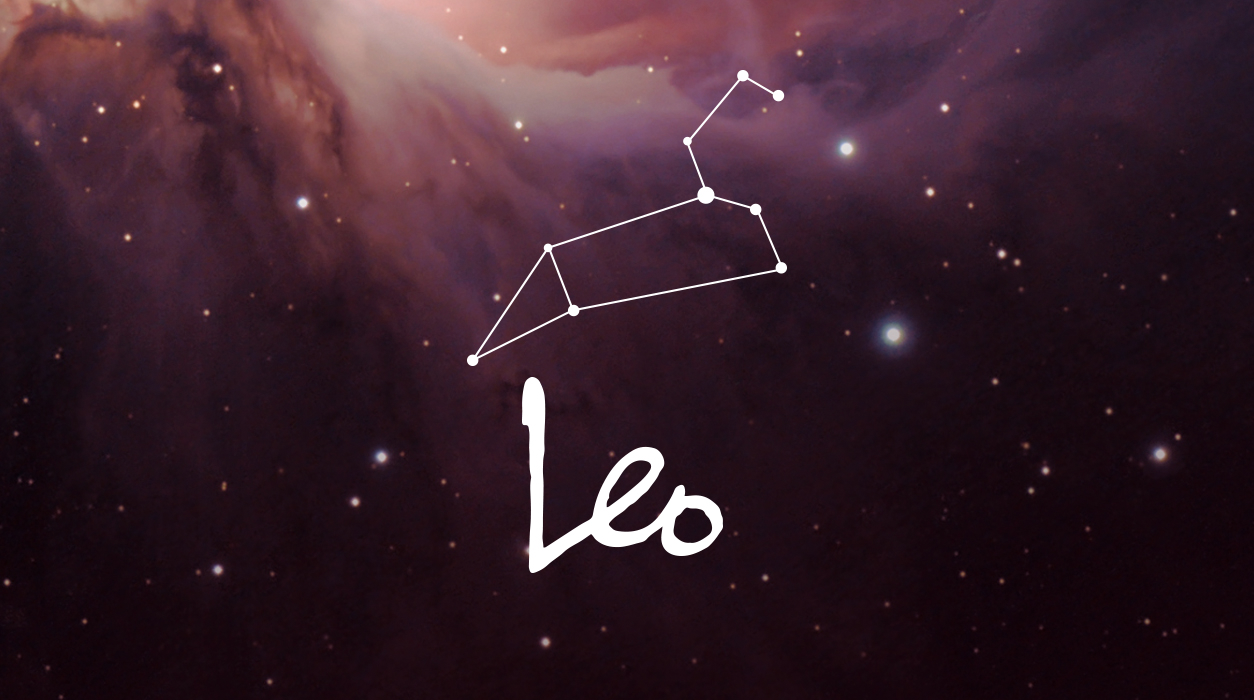 A Note from Susan Miller
MAY 2021
Dear Reader,
My former husband, Don Miller, died this morning, Saturday, May 1, at 8:34 AM in the city we always lived, New York City, Manhattan.
He was in a hospital, and the nurse called today to give us—me and my two daughters, Chrissie, who lives here in New York City, and Diana, who flew in from Los Angeles—the heartbreaking news. They did say his passing was natural, as his organs failed him. They had kept him very comfortable, and we were told he never felt pain. There were no decisions to make, and there was nothing that could be done. The finality of death is so chilling. I felt so sorry he could not have lived longer and had to pass this way.
Your Horoscope by Susan Miller
Late last month, at the full moon April 26, you may have had a bit of unexpected commotion or news regarding your home, a property you manage for others or hope to rent or buy, or a close member of your family. That full moon was not easy, especially if your birthday is within four days of July 29 or you have a planet that touched the degrees of one of your natal planets, no matter when you were born. You got through that period and perhaps made a decision, for full moons tend to require quick action.
You will like May, for it's a good, strong month with a plethora of positive aspects that will help you move your life forward in a very productive way.
Let's go directly to the new moon May 11 in Taurus, 21 degrees, lighting your tenth house of prestigious career advancement. In the days that follow this new moon, you are likely to see an opportunity come up. I love this new moon because Pluto, in your work-a-day sector (sixth house), will be in the perfect position to that new moon. This suggests that the recent projects you've been working on have impressed at least one VIP.
It seems this new moon is sterling and can help you rise through the ranks to get a promotion or an offer from another firm, and in either case, you could gain an exciting new title and more responsibility. Be ready—a new moon is a portal that you walk through, so the days and weeks that follow could bring you just the right phone call.
If you are self-employed, you may bring in new business, and it seems to be a prestigious new client. When news gets around, you will be on the lips of all who work in your industry, including your competitors. You are coming up in the world, dear Leo.
If you work in the arts, as many Leos do, as an actor, composer, musician, or fine artist, art gallery owner, curator, or producer, director, costume designer, makeup artist, or any other artistic position, Neptune's perfect communication with the new moon and your ruler the Sun will favor you and give you another reason to cheer about this May 11 new moon.
Every Leo will love this new moon. If your birthday falls on August 13, plus or minus four days, you will feel the outstanding benefits directly and noticeably, and you will likely have something to celebrate. The same is true if you have Leo rising or the natal moon in Leo 21 degrees, plus or minus four degrees. You will also benefit if you have a natal planet in Aries, Leo, Sagittarius, Gemini, Libra, or Aquarius at 21 degrees, plus or minus five degrees, because that planet will work hard to benefit you.
Events this month will have the power to move you in a new and exciting direction, straight to the top of your industry. If you are young and just starting out, you will begin your step-by-step ascent.
Mars' recent move into Cancer, your twelfth house of secrets, last month on April 23 (to stay until June 11) may have you shuttered inside, working mainly alone on strategy, planning, and budget appropriations. Your profile right now is low, so use this period to take a breath and get a little more rest, for you won't be out of the spotlight for long.
On one special day this month, Mars and Uranus will cook up surprising, happy news regarding your career. It may emanate from a tip that a colleague, perhaps one who speaks with an accent, gives you or through your business partner or another expert you hired, such as your agent, manager, or publicist. This is a sparkling aspect that will coincidentally fall on the same day as the new moon in your house of fame and honors—May 11.
On the following day, May 12, Mercury and Saturn will create a friendly connection, making it perfect for agreeing to a new venture or for signing a contract.
This month, you may also have something else quite newsworthy happening!
Jupiter, the giver of gifts and luck, will move into Pisces from May 13 until July 28, a period of exceptional financial luck. This is meant to be a quick preview of what is to come in 2022 in larger form, when Jupiter returns to Pisces on December 29, 2021, to stay until May 10, 2022. That won't be the end of Jupiter's visit to your eighth house of other people's money as he will come back later in 2022, from October 28 to December 20, 2022. The money you see will come through commissions, one-time large fees, royalties, residuals, bonuses, cash advances, or perks given when you take a job, such as superb health insurance and other benefits. Jupiter will work hard for you to see that you are pleased with your financial bonanza, so the harder you work with Jupiter by concentrating on raising your income, the bigger the pot of gold will be.
Here are two dates to watch, coming next month, regarding Jupiter's impending help for you.
On June 3, an opportunity will likely come up to prove you are rising as fast as a meteorite, when Jupiter sends golden beams to Venus, the ruler of your tenth house of prestigious fame and honors.
Later, on June 23, Jupiter will trine the Sun (a heavenly aspect of financial gain), so you may get good news, and this time it will be about your money.
Okay, here is where I have to tell you that Mercury will retrograde soon, from May 29 to June 22.
This is the reason you would be wise to finish up deals and sign papers in the first half of May, if possible. Approximately ten days before May 29, you will start to feel that Mercury is static concerning delays, forgetfulness, and miscommunications. I will always ask you not to sign papers during Mercury retrograde, but also not to sign close to the start and end dates, when Mercury is Dennis the Menace.
Also, refrain from buying electronic items, such as a computer, smartphone, kitchen appliance, or automobile. Avoid buying any expensive machine, for Mercury rules moving parts, too. Buying furniture can turn out to be a wild throw of the dice, for it might arrive damaged, and you'll have to wait—again—for the replacement piece to be delivered, hopefully in good condition.
Last month, Mars, Mercury's big brother, moved into Cancer and will remain there until June 11. During that period, you will be in strategy mode, and perhaps a little less energetic. Rest, for this period will lead you straight into a high-energy, quick-moving period when deals will get done, and even in your private life, things will go well.
The reason that you will be in a power position from June 11 to July 29 is that Mars will be in Leo for the first time in two years. This is an enviable privilege, so you will need to be ready to press forward at that time. You will be very busy too, in fact, you probably will be moving at the speed of light. It will be a critical time for you to advance your agenda, and you will need to be ready to roll with appointments and plans, in both your public and private life. (You get to decide what that might be.)
In a month that has just about everything, now let's turn to the eclipses, which will be starting up this month. Eclipses arrive in pairs, as a new and full moon, and eclipses are more powerful than ordinary lunations—they are new moons and full moons on steroids.
The first will arrive on May 26 as a full moon lunar eclipse in Sagittarius, 5 degrees, lighting your house of true love, pregnancy, children, and creative activities. As eclipses go, this one will not likely be difficult for you. Something is coming to a head now, so if you've been dating, you will likely decide on whether to continue the relationship. If the answer is yes, you may move in together, or you may get engaged. If the answer is no, it seems you will feel okay, or at least philosophical, about breaking up.
Alternatively, you might find out a baby is on the way at this time (or see the arrival of the baby). If you've had difficulty conceiving, you might want to see a fertility specialist and have IVF.
A major creative project may now be finishing up, too. If so, Mars' supportive conversation with Neptune, the planet called the patron of the arts, suggests your efforts will be very well-received. Also, another superb aspect associated with this eclipse is the comforting beam Saturn will send to the full moon and Sun. The orb is a little wide (8 degrees) but certainly within significance.
Things that happen on an eclipse can mark life events that are remembered for years later. Next month, we have a new moon solar eclipse in Gemini on June 10 that will shift the focus to a friendship or to a group you belong to and are actively involved with.
SUMMARY
This could turn out to be quite an exciting month for you. So much of the work you've been doing is coming up for reward and applause, and it will all be triggered by the new moon in Taurus on May 11. You will begin to see gratifying reviews or favorable critiques for your work in the days and weeks that follow the date the new moon arrives. If you are artistic and work in the arts or entertainment or as an actor, you may make a good fee from the new moon too, for Neptune will be in perfect sync with the Sun and new moon.
At the same time, Mars will send a brilliant beam to Uranus. This means you'll likely be surprised by professional developments, in a thrilling, happy way. You won't expect the sudden attention you'll receive this month, and it could be very gratifying. Your solar tenth house of career is ruled by Venus, and Pluto will send supportive energy to projects you've already completed as you work to build your reputation. Events this month will have the power to move you in a new and exciting direction, straight to the top of your industry. If you are young and just starting out, you will begin your step-by-step ascent.
Not everyone will agree with your career decisions. Saturn in your partnership house suggests someone you consider a close collaborator or partner will challenge some of your thinking and question your judgment. This person might be a business partner, your lawyer, publicist, agent, manager, or another collaborator who is not seeing eye-to-eye with you. Saturn's hard angle to the Sun suggests you would simply have to work hard, but you should be up for that.
Alternatively, it could be your spouse or steady sweetheart who is troubled by some of the decisions you are making. Weigh your partner's words carefully, no matter which corner of life your partner occupies. Your chart is shining, so listen, adjust some elements, but move forward and enjoy the limelight. If asked to take on a new project, realize it may be strenuous and take time to complete. Still, it's the kind of project that could put you on top of the world.
This month has many joys, for the full moon this month is a lunar eclipse in Sagittarius and will bring changes—most likely positive ones—to your personal life. It will light your fifth house of romance, children, fun, and creativity, so you may see something come up that's vitally important regarding one of these areas. Eclipses often mark life events. You may get engaged, but if you are not happy, stop dating the person you are with to free yourself to find someone more suitable. You might learn you're having a baby, or if you already have children, one may bring you news that warms your heart. It's also possible you will now finish an important artistic assignment that brings you much applause.
Whatever happens near that May 26 eclipse will have a long-lasting effect on you, for Saturn will be beautifully supportive to this eclipse. If you are pregnant and due, the baby might come at eclipse time. Saturn's position in your marriage/partnership sector (seventh house) is friendly to this full moon (wide degrees). This is promising, indicating that if you are getting engaged or tying the knot, a long marriage seems very likely. If you are already wed, you will have the ability to grow closer.
One of the most dramatic events that will happen this month is the move of Jupiter into Pisces on May 13 until July 28, for a preview of what's to come in 2022. This is incredibly good news—you are about to make buckets of money. This money will come in as a commission, royalty, or licensing fee. You might win a large check from a court settlement or arbitration, inheritance, prize-winning (will you be a contestant on a TV show?), or other means of making money outside of your salary. You've worked long and hard, and now your ship will come in—the money you will receive is most likely connected to your style, taste, artistry, or creative efforts. There will be other possibilities, too. Be open and eager to follow up on all offers.