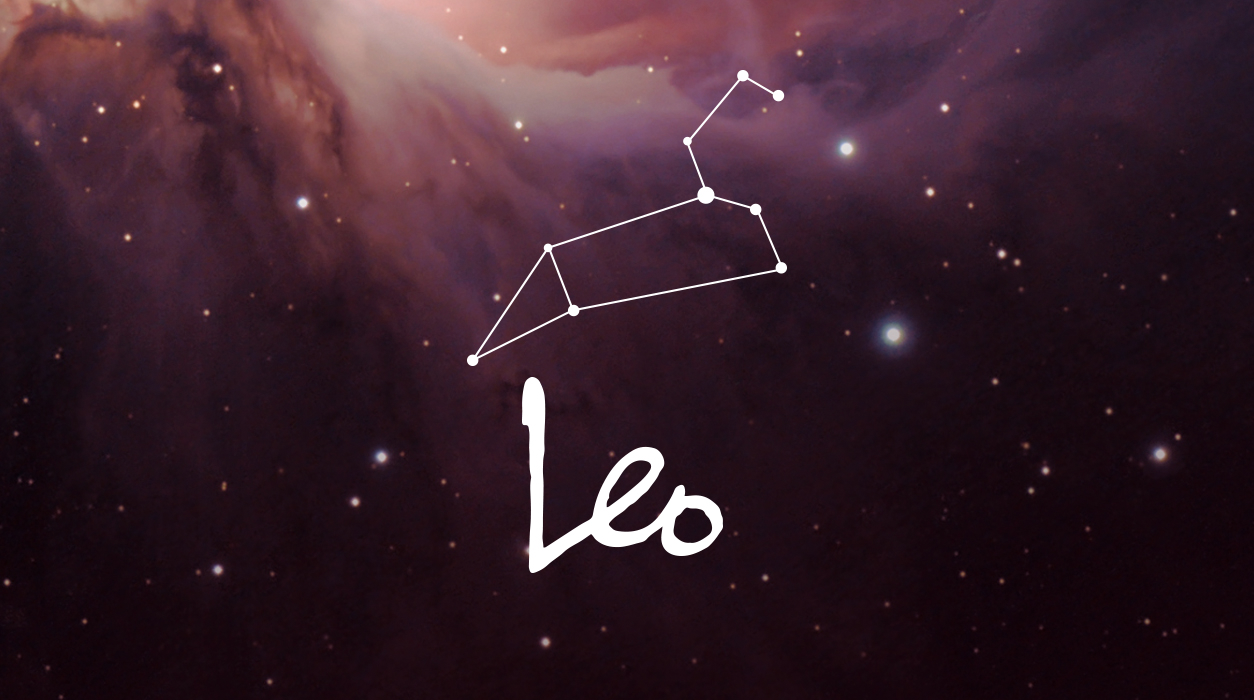 Monthly News from Susan Miller
MARCH 2023
Dear Reader,
March will be a major turning point of the year for three major planets will change signs. Mars will move to Cancer (after seven months in Gemini), Saturn will move to Pisces (after spending nearly three years in Aquarius), and Pluto will briefly move to Aquarius (after 15 years in Capricorn) to return more permanently to Aquarius in 2024 and stay for 20 years. In May, Jupiter will change signs too (after being a year in Aries). There is plenty of planetary traffic in the heavens!
If you only read one of my forecasts this year, please read this one. It's all good news—life that seemed to bring all the same old situations without any change will now bring new conditions and a chance to dissolve former problems. Opportunities will sprout up in places where there were none for much too long. Indeed, the changes the planets will bring will be outstandingly welcome. In your forecast, I will show you how the move of each planet to a new sign will affect you. Always be sure to read for your Sun sign and rising sign (if you know it) for the most complete report. There are so many beautiful aspects that will shine like diamonds in this lovely month of March.
Your March Horoscope for Leo
It's March, and you will be motivated to attend to financial matters, a process you seem to have begun late last month. The full moon on March 7 in detailed Virgo at 17 degrees will be the ideal time to polish off bills, gather final receipts for your tax accountant, and review your savings and investment plan.
I love this full moon because it will bring Uranus into the conversation, and because Uranus will be so well aspected, he will bring surprise, welcome news about your financial situation. Things are being finalized now, and you are likely to be amazed at how well it's all going. Mars will be cranky while in Gemini, but he is on his way out, so if you have to cut back a tiny bit to finish off financial obligations, I doubt this will frustrate you at all—you will be in a practical mood. Besides, there are good financial surprises due, too.
I should add that if you had asked for a raise, this is when you may receive an answer, and it looks positive. If you are self-employed and have decided to gently increase your prices for goods or services, you may be gratified to see there is no pushback to your higher rate. You may get a monetary gift or other good news about your finances.
On the same day, March 7, Saturn moves into Pisces, your eighth house of other people's money. The eighth house rules credit cards, bank loans, mortgages, college financial aid and scholarships, inheritances, sweepstakes and prize winnings, tax refunds, pensions, gifts, venture capital, and so forth. Saturn will remain in this house for nearly three years, until February 2026.
Saturn teaches us to take the long view and to plan for the future. This planet also teaches the wisdom to forgo instant gratification in favor of saving for a bigger goal, such as buying a house or condo, a car, or other major expenditure. Saturn likes to build a foundation for the future—you could create a plan to regularly work to pay off student loans so you would not be saddled with that debt in the future. You might go to a financial advisor—with fiduciary responsibility—to help you, or you may take a course in investing. You might instead set up a savings plan—there are apps that make it easy to put small amounts into the pot of gold you've created so that you barely have to feel you are saving.
There is another bonus to having Saturn move to a new sign this month. You've had Saturn opposed to your Sun at some point over the past three years. That's a tough aspect, and you may have had to figure out how to better get along with your steady sweetheart or spouse. Saturn was testing you to see the strength of your commitment to one other person in love or business. Some Leos left their relationship under the severe strain Saturn put on their alliance. If you are still together, you passed Saturn's tough test—chances are your bond with your mate is stronger than ever.
Your close relationship will not be tested again for 29 years, and even then, since Saturn rules older age, Saturn does not cause as much pressure the second and third time around. (If you live to your 90s, you will likely experience three visits of Saturn to your Sun and three oppositions of Saturn to your Sun, but theoretically, you will have learned the lion's share of what Saturn has to teach you the first time around.) Although Saturn demands you to concentrate and work hard at your goal, if you collaborate with this seasoned tutor, Saturn's visit will leave you far richer than when you entered this period.
When Pluto, a powerhouse planet, moves into your partnership sector, you are likely to align with very powerful people who are successful and who have money.
There's another planet about to make a major move, and that's Pluto. Pluto is found on the outermost ring of our solar system, and the last time he changed signs was 2008, when he moved to Capricorn. He has been in Capricorn ever since. Now Pluto will be in Aquarius, your partnership house, from March 23 until June 11, at which time he'll retrograde back into Capricorn. This is just a preview of what's to come, for on January 20, 2024, Pluto will re-enter Aquarius and remain for 20 years, until January 19, 2044.
This could mean that your current or future partner—in marriage or business—could become extremely successful and powerful. Of course, it depends on how Pluto is situated in your personal chart. I cannot see that, but you could always check with a professional astrologer where you live to find out what Pluto will be doing in your chart. You would have to be sure your partner's growing strength and success does not overwhelm you. Pluto is known to be intense. When necessary, stick up for yourself, and remind your partner when they act a little too strongly that you are an equal partner, not an employee.
I feel this trend involving Pluto will most likely impact a new business relationship because Pluto is so strongly associated with big financial deals and influence over masses of people. I can't be sure about this being a business tie instead of a serious romantic relationship, but you have already been through Saturn's relationship test, so you know where your partnership stands now. That is why I feel you will more likely experience this through a new business collaboration, client, or alliance who you perceive to be a plutocrat. If you receive venture capital, remember the rule—the man with the check is king. What your sponsor says usually goes, which is the drawback to funding. I am assuming that as a Leo you like to be in charge and make all the decisions. I feel you can be flexible enough to deal with this coming Plutonian trend, and you can benefit from it.
Pluto will have a powerful influence on society, for Pluto is going to bring the full flowering of the digital age. Robots are coming (of course, they are already here, helping doctors do precise surgeries, among other things), but with any new technology, there will be a downside. We see this with ChatGPT (read the New York Times story that appeared last month on February 16 (updated February 17), "A Conversation With Bing's Chatbot Left Me Deeply Unsettled"— https://www.nytimes.com/2023/02/16/technology/bing-chatbot- microsoft-chatgpt.html.) The future is coming to us as swiftly as a runaway freight train—Pluto is known to announce his presence quickly. There will be problems, and as a society, we will need to have a public forum to decide how to use this innovation and put controls in place before machines do widespread damage—or even begin to control us.
Now let's look at what Mars has been doing in your chart.
Friends have been playing a large role in your life ever since Mars entered Gemini on August 20. Mars has remained in your social eleventh house of fun, friendships, gatherings, and parties, as well as community and charitable or humanitarian activities. Usually, Mars spends seven to 10 weeks in any one sign, not seven months. You may be in need of rest after all that socializing! You will get that respite after Mars moves out of Gemini this month on March 25. Mars will enter Cancer, your solar twelfth house, a place of solitude, reflection, planning, and even secrets, the perfect place for you to enjoy a little quiet time. Mars will stay in Cancer from March 25 to May 20.
The most important part of 2023 for you may arrive when Mars moves through Leo from May 20 to July 10. Make a note of this! I will add that May will be a breathtaking month for prestigious career progress—you will have five out of a possible ten heavenly bodies in your tenth house of career in May.
Now let's turn to the new moon in Aries, 1 degree, your ninth house, which will arrive on March 21. For many months, I have been writing that foreign people and places are factoring into your future quite strongly. This new moon is a case in point. The ninth house rules the invigorating effect on one's intellect when venturing out in the world and learning about other people's lives, values, and overall culture. You may need to travel a great distance after this new moon arrives. Alternatively, you might be planning a trip thanks to an opportunity that comes up.
If you are in business, foreign markets are currently glowing for you. You might also look into the college market for the ninth house rules higher education. Of course, you may decide to go back for an advanced degree, and this new moon will open the door for you. If you are in graduate school, you might now choose the topic of your thesis and begin to work on it. If you are a teacher, submitting a new lesson plan after this new moon would be a great idea. On the other hand, you may start a legal action to excellent results.
If you are dealing with an international matter or one involving a passport, citizenship, residency, or working or visiting visa, you will have a chance to begin the process, perhaps by filling out paperwork or arranging an appointment.
This new moon will also be a good time to get deeply involved in a broadcasting, publishing, digital, or movie project.
Watch what comes up at this new moon, for this year, you will get a second new moon in Aries on April 19, and it will arrive as a solar eclipse that will accent the very same areas that this month's new moon, on March 21, will energize. This month's new moon is at 1 degree, the degree that corresponds with the points on the compass—it echoes the very force of life in the universe. The next new moon in Aries will be at 29 degrees, the degree of completion. Both will open up truly exciting opportunities. Pluto will be very helpful to this new moon, suggesting that the powerful partner I was talking about will be as good as gold for you.
If your birthday falls on July 24, plus five days, you will feel the March 21 new moon quite directly, and you will notice new offers cropping up. If you were born later in the sign, near August 22, you will feel next month's new moon solar eclipse more.
I should add that on March 1 and 2, Venus will align with good-fortune Jupiter in this very same area of your chart, your ninth house. This typically happens once a year, and this should be a sublime set of days for you. I had mentioned these dates last month in my February forecast, so perhaps you've already planned to take a trip, give a presentation, speak with a client who is based overseas, have a college admissions interview (or heard good news about an early decision admission), turn in a manuscript, or even go on a spiritual retreat. If none of these actions sounds right for you, treat yourself to a spa or salon treatment or buy something new for the coming season—something madly flattering for yourself.
SUMMARY
Significant shifts are afoot in March with three major planets changing signs. The look and feel of life will change, and old problems you worked to solve may soon be set as you will find a solution (or already have), and they will fade from memory. Saturn, the teacher-taskmaster planet, has tested your marriage or closest business partnership and collaboration since December 16, 2020, when Saturn entered Aquarius. The good news is Saturn is packing his bags and getting set to leave Aquarius on March 7.
Hosting Saturn in your opposite sign of Aquarius is considered a difficult placement, but now that Saturn is leaving, he will not return to this area of your chart for nearly three decades. Your health may have suffered too during part of these years, or you may have felt a little isolated—all these feelings are clearing up and making room for you to enjoy a happier life. If you are still with your partner, you have passed Saturn's test. If you have left, you realized that no matter what you did, your relationship would never work. Life is short—it's time to move on.
Saturn will move into your financial eighth house of other people's money and teach you a cosmic MBA on money management. Saturn will stabilize your financial household platform and put you in better shape to deal with life's occasional money-related emergencies. Saturn will help you pay down any outstanding accounts and might help you save for a house, if that's a goal. Saturn will ask you to take the long-term view and plan wisely for your financial future. There are many roads to accomplish this dream, and you will get to choose the one that makes you feel most comfortable. You will learn about how to invest and to find ways to shop for big-ticket items—often below wholesale.
The full moon on the same date, March 7, will bring a financial matter to an apex. You may be paying an expensive bill, purchasing an item that's important to you, or hearing back from the bank about a mortgage or other personal or business loan you may have petitioned for. If you have your own business or are in sales, you may suddenly hear that a client has approved your proposal. If you owe taxes, you may be able to pay them all off at one time now. If you were looking for venture capital, your timing is perfect, and you may get the money you need. This is a glorious full moon because Uranus will be perfectly positioned to grant a welcome surprise for you.
Pluto is about to change signs and move into Aquarius, leaving its place in Capricorn, your sixth house of work projects, where it has been since 2008. Think all the way back to 2008—has your daily work routine changed since before this period began? It's very possible your answer is yes. You may have even switched professions or moved into one area of specialty in your current career. When Pluto, a powerhouse planet, moves into your partnership sector, you are likely to align with very powerful people who are successful and who have money. The only downside to this placement is that your partners in love or business will be quite strong-willed. You will need to find a way to handle your relationships so that you are not overpowered by your partners or clients. You are a Leo—never known to be a shrinking violet—so chances are you will be able to handle yourself quite well.
Pluto will move into Aquarius on March 23 to June 11 this year as a preview of what's to come more permanently next year when, after having retreated back into Capricorn, Pluto will re-enter Aquarius in January 2024 to stay until January 2044, a period of 20 years. Whenever the universe plans something big, bold, and new, it always offers a preview. You will be sailing into the digital age, and if you work in the arts, your focus might be on the metaverse or Web3.
Meanwhile this month, Mars has been in Gemini since August 20, 2022, and Gemini is a sign that blends beautifully with yours. Mars has been supplying energy to your friendship and group sector, so your contacts, friends, and acquaintances have been playing a predominant role in your life lately. Mars will leave Gemini on March 25, so before that happens, go to work events, and reach out to friends, because you can expand your scope and influence easily now.
Earlier in the month, keep an eye on March 1, when Venus, the ruler of your career sector, will meet Jupiter in Aries, indicating your career is about to bring you great news. This aspect can be thought of as an indication of what's to come, which is that your career is about to set off exciting, colorful fireworks by May, just two months away. Keep working hard on your projects, for you are about to see superb accolades for your past endeavors very soon.
The new moon on March 21 will be in your ninth house of Aries, which could open up foreign travel, overseas markets, legal matters, publishing or broadcasting projects, or publicity with the media. If you have a dream to achieve an advanced university degree, this new moon could help you with that wish, too. Choose the area that applies to you, for if you concentrate on it, you will see great progress after this pioneering new moon appears on March 21. This new moon seems to bring you into new realms, perhaps involving high tech or an emerging industry, and you will quickly eat up all that you will be exposed to, loving every minute of your experience.