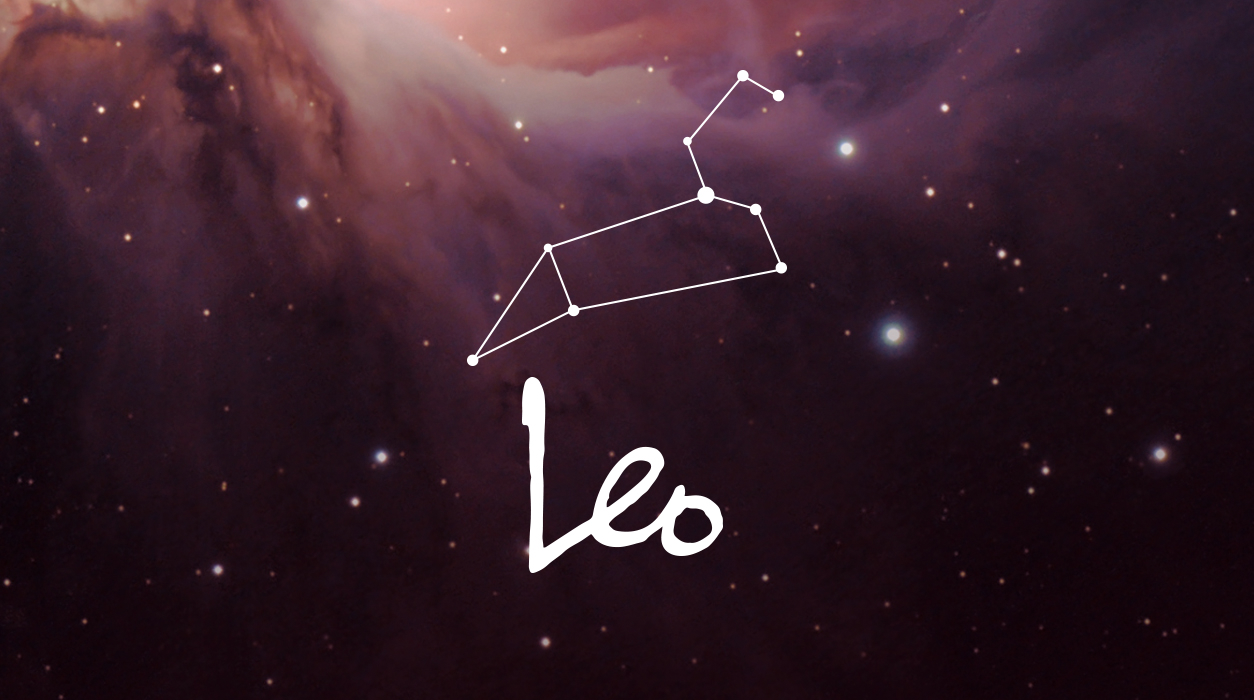 Your Horoscope for Leo
This past month, May, eclipses may have affected your career and home life. As a Leo, you are a fixed sign, and you don't like the idea of change, especially changes you don't expect, but change will be on the way, if you haven't seen evidence of this yet. Home and career are two main areas that bring structure and stability to our lives, so if you feel rattled, that's understandable. June will be calm and allow you to plan for the future.
Your career house still holds three visiting planets—Venus, Mercury, and Uranus—so more news will be forthcoming.
One of your best days of the month for praise from a higher-up at work will be June 11 when Venus and Uranus will team up in conjunction in Taurus. You may hear sudden, surprising news you will welcome. Furthermore, Venus is the natural ruler of your tenth house of fame, the same place Venus and Uranus will be visiting at the time of their conjunction, so that doubles the strength of this aspect. When it comes to career, June 11 is your gold-star day.
June will start out with a happy, breezy note. The new moon that appeared on May 30 in Gemini at 9 degrees appeared in your friendship and community sector. You will be surrounded by those who know you, love and admire you, and will want to support you. You will feel the warmth of those who care about you, and that's what you need most.
Last month might have been stressful, but June will be sweeter and kinder to you. The part that makes this new moon so special is that both Jupiter, giver of gifts and good fortune, and Mars, the action and motivation planet, sent glittering rays to this new moon and Sun, giving you an expansive, joyous feeling to your social activities. The Sun is your ruler, dear Leo, again, making this new moon extra strong and pleasurable for you.
Jupiter arrived in your friendship house last month on May 10 and by now has unpacked his bags in your ninth house of distant travel. Jupiter is ready to beam opportunities this year to you. If you have been anxious to break free and travel afar, you have a glittering array of travel possibilities to choose from. Mars entered this same area of your chart too, last month, on May 24 and will stay until July 5. This is the first time in two years you've had Mars' help in this area of your chart, so having both Jupiter and Mars present makes June your very best travel month of 2022.
In July you will be very busy with career with exciting developments bubbling up that will extend through most of August. You might be able to go away after August 20 when your career progress will quiet down, but by the end of August, you will no longer have Mars to help you in your travel house—as you have now. As you see, you currently have the planet of happiness and exquisite ease (Jupiter) and the planet of adventure and energy (Mars) together, both in your travel house, which is mighty special. The conjunction of Mars and Jupiter of May 29 will still be giving off heat and light, extending into the first week of June. If you can travel in early June, do.
One of your best days of the month for praise from a higher-up at work will be June 11— your gold-star day—when Venus and Uranus will team up in conjunction in Taurus.
Mercury, planet of communication, travel, and shipping, has been retrograde since May 10 but will turn direct on June 3. You will almost instantly feel a blast of energy for all your plans, including travel. Even a short little trip taken for a few days would be fun. If you spent May calling repairmen to fix machines and electronics and tried to untangle miscommunications or spent time looking for things that were lost or misplaced, you need a vacation. It has always been my experience that we all feel a big change in the pace of life almost instantly when Mercury turns direct—you will like the faster pace of life after June 3.
The strong emphasis on opportunities stemming from your solar ninth house could help you in other ways. You could hear good news from afar, especially if you are working directly with foreign people and places, perhaps in the exchange of goods, services, or ideas. Another possibility is that you will be working on a broadcasting or publishing project—if so, that will go well, too. In each case, whether working with the media or with people in other nations, you will be paid exceptionally well—Jupiter will see to that. If you need a passport or other citizenship question or want a visa or residency (green) card, take action in the first week of June.
You may have graduated in late May or will have your commencement exercises in early June. Be sure to attend it, for it looks like you might get an award or nice gifts from your family afterward at your celebration dinner.
There will be a sweet work/life balance in June, for the new moon that occurred just days before the beginning of June, on May 30, was in Gemini at 9 degrees. This new moon opened up possibilities in your eleventh house of friendship, so it looks like your social life will be picking up quite a bit. You will be able to see friends, and you will also have the chance to make a new friend—maybe two new friends because this new moon was in Gemini, the sign of the Twins.
Jupiter and Mars together were supportive of that new moon, suggesting that both new and old friends will likely be very good for you. A new moon, like the one May 30, is not just influential for a day but can affect you for six months or more, possibly forever. I would like you to get out and mingle a little more—join a social or professional club in early June, and attend a meeting through Zoom or in person. If your industry has a convention, you may want to attend in order to learn about new developments.
If you are a Leo with a birthday that falls within five days of August 1, that May 30 new moon will affect you. The same is true if you have your natal moon in Leo or have Leo rising within five degrees of 9 degrees. If you have a natal planet in Aries, Leo, Sagittarius, Gemini, Libra, or Aquarius at 9 degrees, plus or minus five degrees, you will benefit too from this new moon.
The full moon in Sagittarius, 23 degrees, due to arrive on June 14, might be even more exciting for you for it will light your truelove sector—it could be quite romantic. If you are single, you might meet someone new, and as the moon will be in Sagittarius, the person may have a background very different from yours. This person may have been born in a different nation or have a different religion.
Stabilizing Saturn will be kind to this full moon, so you may make a promise to a person you have been dating a long time. You certainly can now bond closer to a person who has interested you in the early stages of your relationship. Children are ruled by this same house, so you may find out you or your partner is pregnant or will actually give birth on or near this full moon, June 14. If you filed for adoption, the news that your baby has arrived may come near this full moon.
There is one cranky planet that might cause problems. Neptune will be in hard angle to both the Sun and full moon, so Neptune will drop a gossamer veil over reality, increasing your chances of not seeing an individual or situation clearly but rather idealistically. With Saturn urging you to solidify things, you have reason to be sure you have all the facts, and a realistic view of the individual you want to come closer to. But with Neptune in the picture, check that you know this person well enough before you make a decision. Your assumptions about your new love may be off, for you may be filling in the blank spaces of what you don't know about the person with your idealistic imagination. Share thoughts and dreams, and make sure you and the person you are smitten with are on the same page.
If you are artistic or work with artists, the other way this full moon of June 14 may work out is that you will finish up an important artistic project that you had worked on with great concentration. Saturn's nod to the Sun and full moon suggests it will be enthusiastically received by the older, experienced people in your company (or your clients). In this case, it is not the project that may give you problems, but when the conversation turns to money, you may not understand all the elements of the agreement. Have a written contract prepared by your lawyer at the start for that could be the best way to dispel assumptions that are not accurate.
This full moon on June 14 will affect all Leos but will have an extra strong effect on you if your birthday falls on August 16. The same is true if your natal moon is in Leo or you have Leo rising, either (or both) within five degrees of 23 degrees. If you have a planet in Leo, Aries, Sagittarius, Gemini, Libra, or Aquarius, that planet will bring you good news—see what comes up.
If you did not have a chance to travel earlier in the month, one of the very best days to be on the road will be June 20 when jovial Jupiter in your travel house will contact travel planet Mercury in your friendship sector. A friend may invite you to stay at his or her country house, or you might simply travel with a friend. Either way would work out well. The entire long weekend from June 17 to June 19 (days leading to Monday, June 20) would be spectacular. This is a classic aspect, one of the best for travel for any purpose, including a business trip. If you need to see a client or are in the process of a negotiation, you are likely to find accord on these bright days.
As the month winds down to a close, the new moon of June 28 will appear in Cancer, lighting your twelfth house of privacy and solitude. At this point, you may want to catch your breath on weekends, begging off socializing.
You may want to use the time at month's end (and into early July) to concentrate on personal passions, such as photography, painting, film making, screenwriting, or composing music. You will be highly creative in the weeks that flow from this new moon June 28, and this personal interest could blossom into a full-time career you would enjoy. You would have to develop your talents by taking classes or working as an apprentice, and if you do, you could do well.
As I mentioned earlier, next month, July, will bring exciting career opportunities—you've not seen activity like this in at least two years—and the fast pace will keep up until August 20. Find ways to get ready, for you need to focus on your work and find ways to elevate your reputation.
SUMMARY
You have plenty going on, and you seem driven in two opposite directions. On one hand, your career is heating up and ready to show exceptional progress. You may have seen this to be true last month, in May, when an offer for a new position or promotion may have come up. Last month, starting May 10, Mercury went retrograde, however, so you may have delayed giving an answer, or you may have had misgivings about the offer. That opportunity was not to be the end of it though, for Mars is heading to your tenth house of fame and honors for the first time in two years, to be present from July 5 to August 20, and even more offers or publicity about your new-worthy work will come up. Have a polished résumé or CV ready should you need to show it at a moment's notice. Mars has not traveled through this lofty sector for you in two years, so you will want to make the most of it.
At the same time, you will be drawn to being with friends. The new moon that just appeared late last month on May 30 will be strong for weeks, especially in the first two weeks of June. One or more of your friends will now take on a prominent role in your life. Be open to cultivating new friendships too, for among the new faces pouring into your life, someone who has similar interests to yours could enter, and you will want to spend more time with this person. If you were thinking of joining a professional group, social club, or charity, take that thought seriously, for by the second half of 2022, this area of your life is likely to grow large. You also have much to be gained by aligning with a group or charity. You may pick up a new interest that you love or become stimulated by the new friends you make, and those new friends may give you the courage and motivation to go after a dream you've long held.
You should adore the full moon June 14 when love will be bright and beautiful. Neptune, the planet of unconditional love, will send a few confusing beams to that full moon, however, so be sure you know the person well to whom you might be tempted to promise your heart. This full moon puts Jupiter, the good-fortune planet, in charge and will be perfectly positioned to Mercury, planet of news and travel.
Speaking of travel, it looks like your desire to leave town will become particularly strong now. You are on the cusp of an important career victory, so you're best to take a break now—new career responsibilities that you are excited to take on in July or August could make travel inconvenient or impossible. If you fly away this month, your trip would likely be to a foreign nation that would require your passport for entry. I say that because Mars is lighting your ninth house of distant travel and orbiting with Jupiter. Jupiter's involvement suggests your accommodations will be luxurious and that your travel experience would likely turn out to be refreshing and exciting. No doubt about it, June is your month to pack and go.
You will have had a busy month, so as you experience the new moon in Cancer on June 28, you will need rest. You seem to be ready to enter a small period of self-imposed hibernation, to think or to work on a creative passion.
If you feel the need to reach out to a therapist to discuss a problem that's been on your mind, you could not wish for a better time to start that discussion at this new moon, June 28. At work, you may be working on the strategy to use for a secret project that you cannot freely talk about with friends just yet. If you can rent a cottage in the woods to go to alone, or with a sweetheart or spouse, to think, reflect, and be recharged while you breathe in the fresh air and enjoy the outdoor sunshine, then go. This new moon is in water-sign Cancer, so if you can find a cottage on a lake, ocean, or near a stream, that would be ideal.