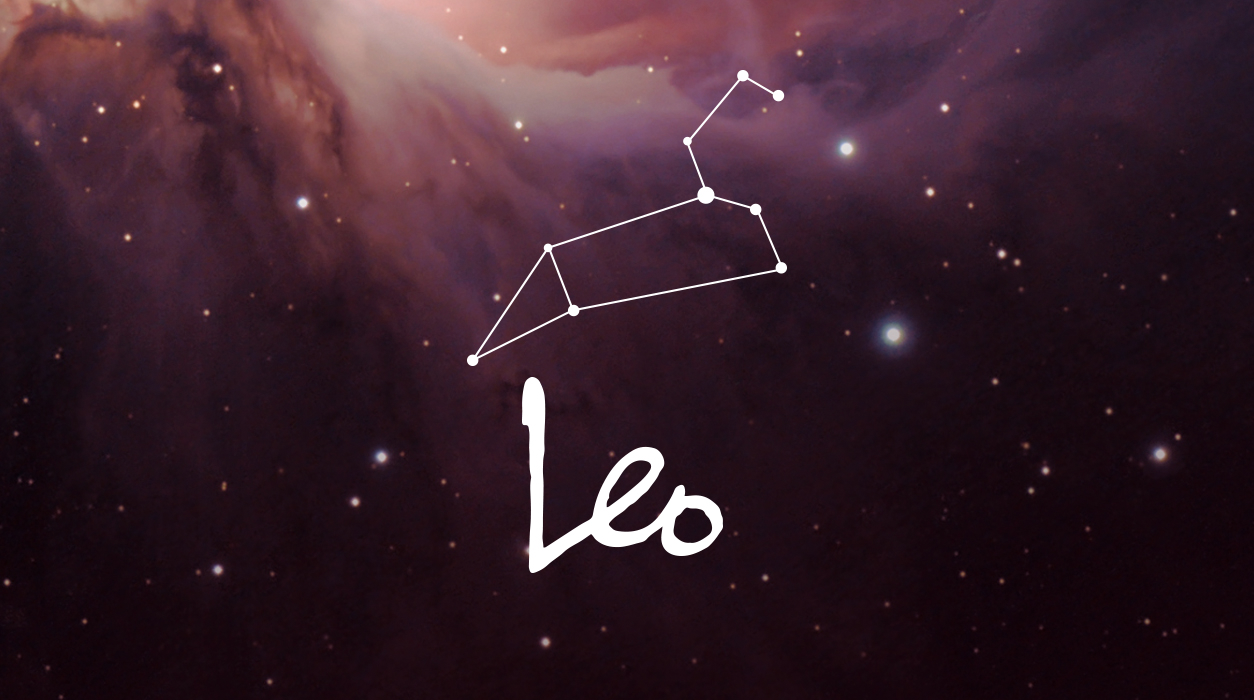 News from Susan Miller
JULY 2021
Dear Reader,
July will be a big month with lots of opportunities to be productive and also to have fun. This month no longer has Mercury retrograde—that ended June 22. July has no eclipses or angry new or full moons. In short, things should hum along for you, and you will likely be pleased with how things go in your professional and personal life.
Now, turning to another subject, do you believe in synchronicity? I do. When something terrible happens in my life, like the unexpected death of my former husband, Don Miller, I look to see what else is happening in my life at the same time. Any upbeat developments I see can help to point to a way to heal. The universe will always strive for balance by delivering happy news, often at the same time. When Turner Classic Movies called me to do an assignment, which I am thrilled to tell you about below, I knew this was just the boost I needed to lift my spirits.
Your Horoscope by Susan Miller
You are feeling attractive, and you are not dreaming—you will be catnip to potential sweethearts. You have an extraordinary aspect that I am excited to tell you about, and it involves the meeting of the two cosmic lover planets, namely, Venus and Mars. These two planets have the job of lighting the spark of new love or helping to rekindle a present love relationship. They are so good at their jobs, Venus and Mars could build a bonfire for you—both are in Leo this month!
You may be thinking, what's so special about that? You see, Venus and Mars want to be together all the time, but the universe sends them to various places in our solar system to complete their separate assignments. All they can do most of the time is wave at one another across a star-studded black velvet sky, but they would much rather be together so they could embrace. They can get together once a year, though, and wow, that's happening on July 13 in Leo!
Although they meet on July 13, a fantastically romantic date, you will feel Venus' and Mars' presence all month, for Mars will remain in Leo until July 29, and Venus, a faster-moving planet, will remain in Leo until July 21. Your golden day, July 13, is a Tuesday, but you will be close enough to this gorgeous day as it builds over the previous weekend of July 10-11. You will enjoy the entire month, dear Leo, for after Venus rolls into Virgo on July 21, you will still have Mars at your side until July 29, and that's a big advantage.
To show you how rare this is, next time Venus and Mars meet in conjunction will be on March 6, 2022, in Aquarius, and they will meet in various signs of the zodiac after that. After this month, Venus and Mars will not conjoin in Leo until September 7, 2028. As you see, this month is quite special!
As a Leo, you like luxury, for, after all, you are the royal sign. The word "budget" does not exist in your vocabulary, and you shutter when you hear someone use the word. You don't like limitations of any kind, but unless you were born with a trust fund, you've learned how to live within your means by buying fewer items, but all are of top designer quality. With Venus and Mars in Leo, you will want fun, pampering, and, yes, luxurious indulgences.
If you are attached, you might want to go to an elegant hotel for a weekend in July. (I bet you can find a bargain package if you look for one). Or, if you're not attached, you soon could be! While Mars teaches how to be assertive and unafraid of putting yourself "out there," you will have Venus, Mars' polar opposite, to teach the wisdom of not trying too hard and letting your hypnotic powers do the work for you. You can now magnetize an interesting person to you.
Shortly after the new moon appears on July 9, you may get surprise news that you're being given a major promotion or that you got the new, more prestigious position that you've interviewed for recently. This day could make you realize you are about to make a major step up in your career.
Mars is known to make you more attractive. You will be more courageous, confident, and determined to go about grasping your goals. I feel having Mars in your sign is a signature of success. While not all the ventures you hope to get started will work out, with Mars in Leo, most of them will take off. You will come across with so much energy and passion for all that you are committed to in your personal or public life, others will be energized by your apparent energy and want to follow you wherever you go.
Aside from fanning the fires of love, Venus in Leo is fantastic for improving your appearance. Readers, both men and women, have written to me inquiring about Botox. Tuesday, July 13, would be a great day to schedule an appointment with your dermatologist.
If that day is taken, you can go pretty much any day this month until July 29. Mercury is not retrograde, but will be from September 26 to October 18.
As for doing anything to your face, the only two days to avoid in July would be July 3, when Mars will be arguing with Uranus, and later, on July 8, when Venus in Leo will have her turn to be mad at Uranus. If you have my annual calendar (available on the homepage of AstrologyZone.com), you will see I have even more detail about these dates and all the dates mentioned in this report.
Venus is not retrograde either, and she rules your face, although you'll want to avoid Venus retrograde period, December 19, 2021, to January 29, 2022. (Not a great time to wed, either, as Venus is all about love, affection, joy, happiness, and good looks.) If you want to stock up on some new clothes while they are on sale in July, go right ahead. Women Leos may want to choose new makeup colors and a well-reviewed skincare regimen. Go to a good salon for an updated haircut. Or spend a whole afternoon at the spa and try new treatments you've never tried before along with a massage or facial. It's time to have fun, dear Leo.
Saturn will oppose Venus and Mars from his position in your seventh house of marriage and partnership, so you might appeal to your partner for approval of your appearance or choices you are making in your career. You don't need anyone's approval. Have confidence and please yourself first. You'll know you are on the right track when you're happy, and like we say in the US, "feel like a million dollars." You have so much going for you this month—do what your heart tells you to do in July.
Now let's talk about July 5, which should be a special day as you start the month. You are ruled by the Sun, and on this day, Uranus, the planet of the unexpected, will likely give you a thrilling surprise.
On July 9, the new moon will be in Cancer, 18 degrees, and you will go into a phase where you may want to hibernate and treat yourself to rest and rejuvenation. The new moon will appear with the Sun in your twelfth house, indicating that you may want to make doctor appointments, so you can enter your birthday year with a clean bill of health. Have your eyes checked and see your dentist for a cleaning—you may even ask about whitening techniques. Have the screenings you know you need—get it all done.
If you need to consult a professional therapist about any problem you've been struggling with lately, the July 9 new moon and the weeks that follow would be the best time to start. The twelfth house deals with the subconscious mind, and with Uranus so friendly, you could have a breakthrough moment that causes your entire perspective to shift.
In the weeks before your birthday, ancient astrologers felt it was a good idea to take stock of your life so far and make a plan for your new birthday year. What would you like to accomplish by this time next year, dear Leo? The Sun and new moon in your twelfth house, July 9 and in weeks that follow, will give you enough quiet time to think about that.
Shortly after the new moon appears on July 9, you may get surprise news that you're being given a major promotion or that you got the new, more prestigious position that you've interviewed for recently. This day could make you realize you are about to make a major step up in your career.
Turning to a new topic, if you have to sign a contract this month, choose to do it on July 12 when Mercury and Jupiter will be super-friendly. This should ensure that you have a solid start to your venture.
This same day, July 12, would be perfect for travel or for doing anything involving communications, from writing to speaking, editing, publicity, advertising, foreign language translation, and so forth. Even writing code would come under the brilliant aspects of these two planets on July 12.
You have another stellar day, and I would like you to travel—July 20, when Mercury and Uranus may set off a spontaneous trip.
Something is coming to a culmination on July 23 due to the full moon in Aquarius, 1 degree. It will concern a serious, close relationship, such as with your steady sweetheart, and, for example, you might decide to get engaged or married. Or news may come up in your spouse's life that will affect you both. A lot of what occurs has been bubbling for a while—news now will reveal your future with a person who is important to you.
This full moon will also look to one of your serious business relationships, such as a business partner, agent, manager, social media manager, advertising team, accountant, lawyer, wedding planner, book editor, or another person you have a one-to-one, private business relationship with. There will be some sort of news—with closure. The July 23 full moon seems to point a little more to a business relationship—you and your collaborator may not see eye-to-eye, and you might have to talk to get on the same page. I don't see this as the end of the world as it seems that it will be easy to fix with a discussion. Your romantic relationship seems lovely, with Mars and Venus in Leo.
This full moon would only affect you in a romantic relationship if you have been dating seriously for a long period and are serious about committing to that person. If you have no partners in love or collaborators in business, this full moon may have only a mild effect on you.
SUMMARY
This could be a glorious month, for Venus and Mars will both be in Leo for a generous amount of time in July and will make their once-a-year rendezvous with each other on July 13. This will be a Tuesday, but the weekend that precedes this meeting (July 10-11) should be quite divine for you—you may feel there's an electric, magnetic romance aura enveloping you. Single or attached, the string of days from July 10 to 13 should be fantastic for love.
You will have a longer period for fun and love—Venus will be in Leo until July 21, and Mars will be in Leo until July 29. While you have both planets shining in Leo, select a new wardrobe item, ask your hairstylist for an updated, chic cut, or choose a fragrance for the coming season that expresses the true "you."
The new moon on July 9 will appear in your twelfth house of rest and reflection. The coming weeks are meant for dreaming about your birthday year ahead. Plan several steps you can take that could start to bring that dream into reality. You might tweak or change your plan later in your birthday year, but what matters most is that you make a plan now—even if the steps are small baby steps—while you have the new moon behind you. Uranus is helping that new moon and will bring a happy surprise, and you won't see it coming. Great!
The full moon on July 23 will bring culmination to a close relationship that has meant a great deal to you. This alliance may be your steady sweetheart or a person you work with in business in a private way, gleaning specialized advice from this person's area of expertise.