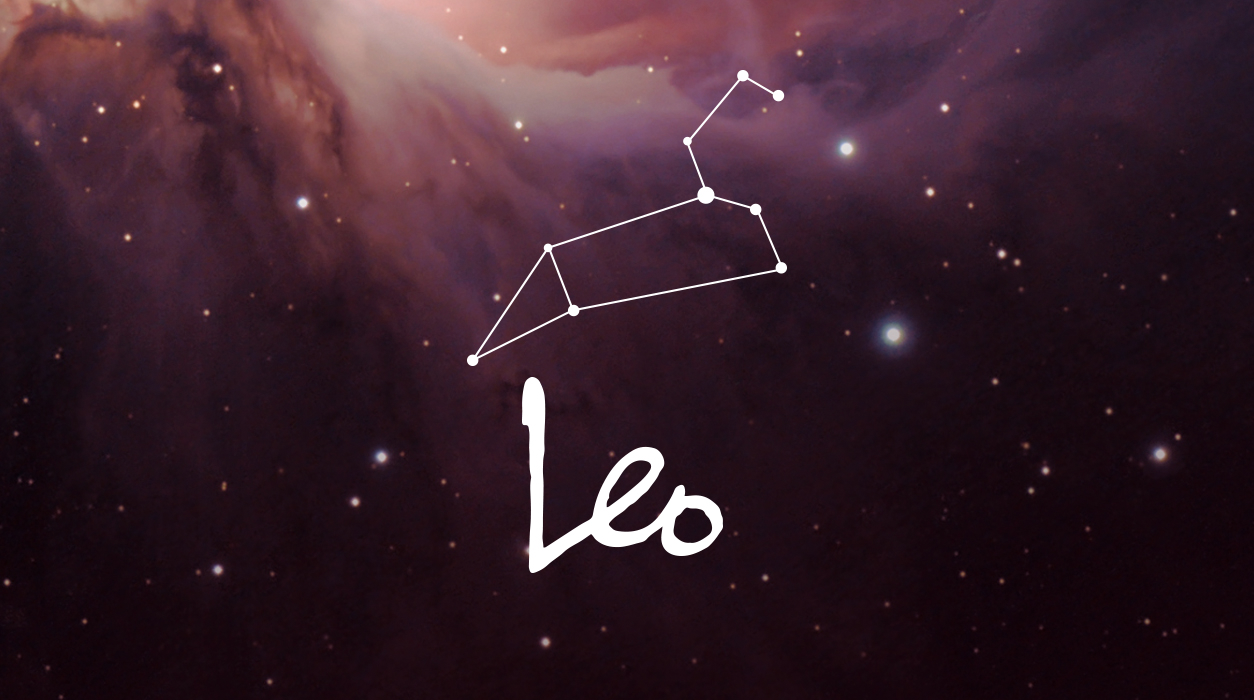 Monthly News from Susan Miller
JANUARY 2023
Dear Reader,
Happy New Year.
The day after Christmas I came down with terrible cold, so I spent the holidays inside recuperating and am now starting to feel better. I was so relived and grateful it was not COVID. Because I love to cook, I had made a big batch of chicken soup with many vegetables two months ago, and I have been living on that all week. I am so glad I have it.
I am excited to be back out at public events to speak and meet new people and reconnect with the ones I've met over the years. Unfortunately, because I've been sick, I had to cancel a few January appearances, including the special one on January 7 in Dallas, which is now rescheduled for February 18 in Dallas from 9:00 AM to 12:30 PM with a lunch afterwards. At lunch I'll be available to talk one-on-one and answer any questions you have. The topic will be the Year Ahead 2023, and I am honored to give the keynote speech
Your January Horoscope for Leo
Take your entry into the New Year slowly and gradually, dear Leo. Mars, the action planet, has been retrograde since October 30, and that has left you feeling like progress was slow or non-existent. Now all that will change when Mars moves forward in Gemini on January 12.
Mercury, the clever little copycat planet, looks up to his brother Mars, so he went retrograde too on December 29, but he won't go direct until January 18.
Meanwhile, Mars has been lighting your eleventh house of happy social activity since August 20 when it first went into Gemini and has no plans to leave this joyful house—not until March 25. This suggests to me that your friends are playing a large role in your life, possibly professionally, too. With such a great emphasis on friendship, make an effort to be out and about (especially after January 12 until March 25) to make new friends and acquaintances, perhaps by joining a social or professional club.
The first big lunation will be the full moon in Cancer, 16 degrees, on January 6. This full moon will have you craving rest, and you must take time for yourself, as you may feel a little run down by the holidays. During the full moon period (January 4 to January 11) while you are resting, you may hear very good news about your career. Uranus, which is currently in the process of a long visit to your tenth house of honors, awards, and achievement, will send a silvery, sparkly electric beam to the full moon and simultaneously to the Sun, your ruler. The transiting Sun is in your work-a-day sector, and Uranus is in your house of fame and honors, linking the two houses—so a new project that comes in during the full moon period could have the power to elevate your reputation and status in your industry.
A few days after the full moon, on January 9, Venus in Aquarius (ruling your partner) will receive a heavenly "trine" (one of the best aspects possible) from her lover Mars in Gemini. This is a Monday, but you will feel the aspect as it grows over the weekend before, on January 7 and 8. This would be a perfect weekend for attached Leos to take a glamourous overnight romantic trip into the countryside—ask your mother to baby sit if you have children. This is a highly romantic date, and on Sunday (January 8) and Monday (January 9) the transiting moon will be in Leo. If you are single, hold on, better days are due for you. I would rather you wait until Mars and Mercury go direct.
Now let's move to the dazzling new moon on January 21 in Aquarius, 2 degrees, which will light your seventh house of marriage and partnership. If you are in love, this new moon would be the perfect time to become engaged or married. (A new moon has many weeks and months of influence that follow it but is strongest in the days within the month it appears.) You can also use this new moon to hire a collaborator such as a new accountant, lawyer, social media manager, business partner, or other professional. Any union you create now in your personal or professional life would work out well.
Jupiter, the giver of gifts and luck, will be in an ideal sextile (indicating opportunity) to this new moon and Sun. The Sun is your ruler, so this is especially good for you. This new moon is about realizing that you don't have to go through life doing everything yourself. Team up, join forces, and collaborate.
A new project that comes in during the full moon period, January 4 to 11, could have the power to elevate your reputation and status in your industry.
Jupiter is on the cusp of your eighth and ninth house right now, making your associations with foreign people and overseas markets lucky for you. You might travel far and wide between now and May 16, the date Jupiter will exit this house, but if that's not convenient, you may alternatively get an assignment from a client who is based in another nation, and you would never have to leave home. Institutions of higher learning also glow for you, as do all legal actions until mid-May.
Saturn has been in your partnership sector since December 17, 2020, and that might have put a strain on your romantic or business relationships at some point during that span of time. If you are still with your partner, the good news is Saturn is on his way out, to leave March 7, and won't return to this part of your chart until January 2050 through January 2053. Having Saturn in your seventh house is a hard place to host Saturn, for it reveals not only problems in a relationship that need to be addressed but also health concerns. You've now passed Saturn's tests and can look forward to a smoother future. If you left your partner, that person was not right for you, and you will have a better idea of the type of person you need to align with in the future.
Before I go I want to point out that January 24 could be a stellar day for you, when Jupiter will beam to the mighty Sun. VIPs will look upon you with favor, and you will have a strong element of luck. Your good fortune will come from an intermediary, middleman, partner, or collaborator. A large sum of money could find its way to you.
On the weekend of January 28 and 29, action Mars will signal the Sun, making for an outstanding social weekend. Take a little spontaneous overnight trip, or throw a party for close friends. Either way, you will love this weekend.
SUMMARY
You have shaken off the confetti in your hair from New Year celebrations and are ready to roll up your sleeves and get to work. The full moon in Cancer on January 6 in your private twelfth house may have you checking the details of a project that will be due almost the minute you get back. The most exciting part of this full moon is the shimmering beam Uranus will send to both the Sun, based in your assignment sector, and the full moon in a secretive position.
With the Sun in Capricorn, your project sector, the assignment you are finishing up might have to do with historical or antique objects, rare letters, or vintage clothing for sale or auction. Alternatively, the Sun, Pluto, and Mercury are in Capricorn, considered a big money sign, so you may be working on appropriating budgets for 2023. The moon will be beautifully angled to Uranus too, so a new project may materialize as a result of a woman who will quietly work on your behalf behind the scenes—you may not even know you have help, for this lady would be subtle but is definitely a supporter.
January won't be a time for all work and no play. Mars has been in Gemini since August 20 and is busy, lighting your house of fun, friends, social events, and parties. You might have gone out more often during the past four months, and that trend will joyfully continue until March 25, the date when Mars leaves Gemini. Considering the hard work you will be doing at the start of the month, you also have plenty to look forward to in your free time. Friends will invite you to just about everything they are doing.
You may also be moved to do volunteer work for a charity, humanitarian organization, or community activity in your free time. With Mars in Gemini, you would enjoy meeting like-minded people as you work to improve the lives of those you hope to help, by bringing awareness and much-needed funding to ameliorate their plight.
Later you will have time to give your spouse or steady sweetheart attention thanks to the silvery new moon on January 21 that will be laden with opportunities for you. This new moon will be in Aquarius and light your house of partnership, commitment, and marriage. You can choose to get engaged or married after this new moon arrives, or if you are married, you may find ways to make more of your relationship, say, by saving for a house or planning for a baby. Or you may use this beautiful new moon to foster a collaboration or partnership with another individual or company to help you in business.
Mercury has been retrograde since December 29 and will go direct January 18—so leave a space of days after the new moon to allow Mercury time to adjust its orbit. Mercury is not the only planet to turn direct. Uranus, the natural ruler of your seventh house of partnerships and marriage, has been retrograde too, so if you have not been able to crystalize a partnership, things may change dramatically when Uranus goes direct on January 22.
Recently, on December 20, good-fortune Jupiter returned to Aries and will be giving you the opportunity to travel far and wide until mid-May. Jupiter comes to a specific house in your chart every 12 years. Now that Jupiter is in your ninth house, you might want to take that dream trip early in 2023. After mid-May, your career is going to heat up, and it will be harder for you to go to a far-flung, exotic city of your dreams—your career will be popping faster than popcorn, and you probably won't have the time or inclination to go on a leisurely vacation in the coming 12 months. While you can, plan a dream trip now to take with your one-and-only (if you have one) to a city you have always wanted to visit.