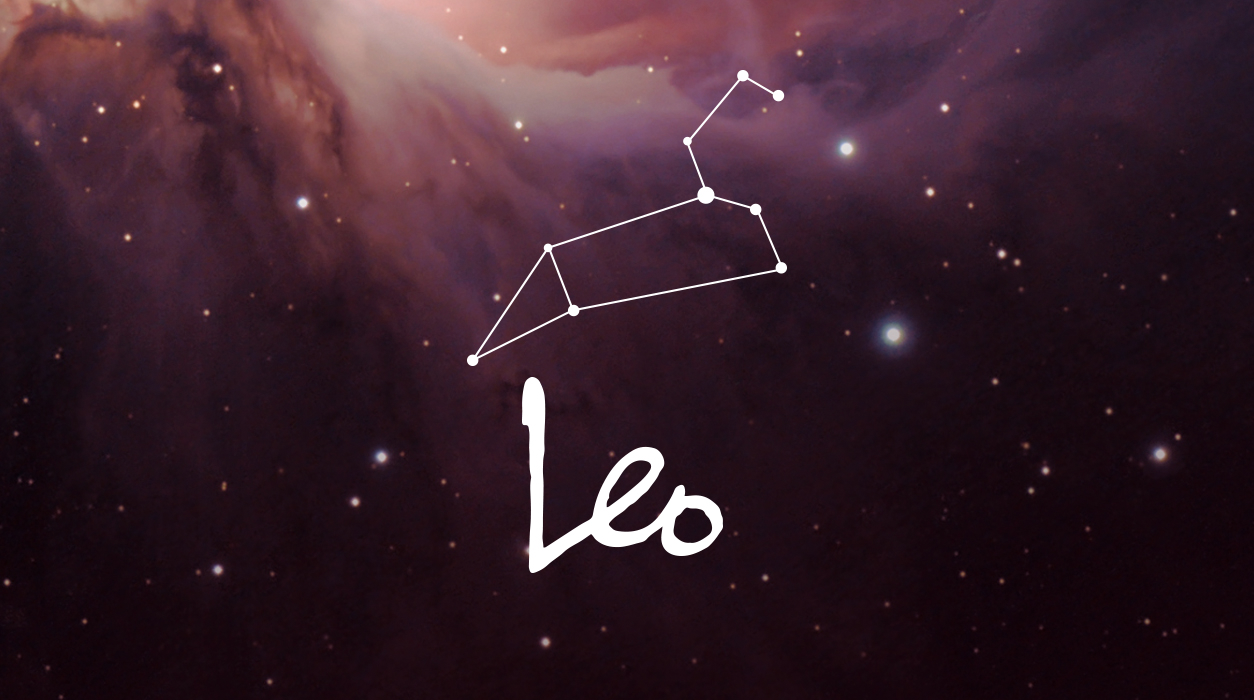 Monthly News from Susan Miller
January 2022
Dear Reader,
Happy New Year! This will be a much better year than 2020 and its twin, 2021. You have so much to look forward to this year! Jupiter, the giver of gifts and luck, just entered Pisces a few days ago on December 29. Jupiter will stay in Pisces until May 10, giving all the water signs and the earth signs reason to cheer.
After May 10, Jupiter will enter Aries, to stay until October 27, and then retreat back to Pisces for a second shot at luck, until December 20, 2022. After December 20, Jupiter will be back to Aries, to stay until May 2023! This will give Aries, Leo, Sagittarius, Gemini, Libra, and Aquarius amazing good fortune. As you see EVERYONE has reason to be excited about the New Year. Everyone will be receiving chocolates from Jupiter.
Your January Horoscope for Leo
A powerful and friendly new moon on January 2 in Capricorn, 12 degrees, will keep you very busy, so be ready to hit the ground running as soon as the New Year begins. This new moon will energize your work-a-day sector, suggesting that assignments will be coming toward you, and you will be busier than Lucille Ball and her friend, Ethel, in the chocolate factory.
Keep in mind that the January 2 new moon will not be powerful for one day, for that new moon will open a portal of energy that will last for weeks to come, as all new moons do. You can harness that energy to get things done. The new moon will be accompanied by her entourage: her loving partner, the Sun, along with Venus and Pluto, all moving through Capricorn, your sixth house. This house covers daily tasks and includes the equipment or tools you use to get your job done, as well as the subordinates you hire to help you. Co-workers would also come under the sixth house—all seem to be working together quite well.
If you need help, this new moon will help you hire the right assistants and other staff members who would report directly to you, at the office or at home. Whether you need a nanny or an executive office assistant, if you start interviewing a candidate, you will soon find a person who will be a gem. Plan to make a final decision in February.
Planets in Capricorn suggest you may be working on budgets for the New Year or closing the 2021 ledger for your accountant. Capricorn is a big-money sign, so you may be thinking about your insurance needs or getting ready to apply for a mortgage, line of credit, or financial aid for tuition. You may be exploring a new space to rent or buy or browsing product features before you purchase an expensive item.
If you work with ageless or valuable items from the past, such as vintage fashion, vinyl records, antique china and glassware, valuable autographs and letters, historical artifacts, or art from the past—these are just a few examples—the planets in Capricorn will help you too, by locating the items you've been searching for to sell or collect.
The fabulous thing is that this month's new moon will receive a gorgeous beam from Uranus, the planet of unexpected events. Uranus is currently in your tenth house of career honors, awards, and achievement, so you're likely to see a sudden breakthrough, and when it comes, it will seem to come out of the blue. If you are self-employed, you could bring in a prestigious new client in the weeks following the new moon on January 2, or if you work for an employer, you may be given an unexpected promotion that would be based on the fine performance you put in during 2021.
If you are an actor, you may audition for and be awarded the big part you were hoping to win—it seems like a movie about money (something like the film, "Wall Street") or one with a historical theme (like "Downton Abbey," "Outlander," or any film by Merchant-Ivory).
Your eighth house of other people's money is lit up like Times Square by Jupiter for a large part of 2022, and this is the planet that brings gifts and luck. His only job is to make you happy, and he asks nothing in return.
Doing tasks comprehensively and in a polished form should lead you to make, or be given, more money. Your eighth house of other people's money is lit up like Times Square by Jupiter for a large part of 2022, and this is the planet that brings gifts and luck. His only job is to make you happy, and he asks nothing in return.
Jupiter is now in this financial area of your chart for the first time in 12 years, so the period between now and May 10 could be your most lucrative in a decade. You will find early March to be your very best—when news comes, it could leave you breathless. Money seems to come through commissions, royalties, or licensing fees and will be based on your skill, talent, experience, and performance.
Jupiter will also help you become popular with your banker, broker, and other financial types because something you've invested in (your own business, a creative project, your college education, a house, or other venture) will begin to pay off. If you are looking for venture capital, investors will be all ears. If money-types used to turn a cold shoulder to your requests for a loan or line of credit, they will now hold the door open for you and roll out the red carpet. Go figure. Life can be that way. Enjoy this period, dear Leo, and remember, you have until mid-May to get the money you want.
Let's backtrack to the new moon of January 2 for a moment to talk about a second golden benefit it can give you. I had talked about how well work projects will go for you, and now I will refer to the other opportunity you will get from this new moon—finding ways to improve your health and fitness. The new moon of January 2 may energize you to ditch a bad health habit once and for all. Even if you tried and failed before, give that goal another go because this is no ordinary new moon—it brims with an exciting, unexpected opportunity.
You might want to have your annual physical exam (always a good idea) or pick up a new sport. If you have been concerned about a health difficulty, this new moon may help you find relief when your doctor gives you a traditional, tried-and-true method (due to the preponderance of Capricorn).
Your sixth house, where much energy will be based starting January 2, also rules small domestic animals. If you were considering adding a little cat or dog to your household, you can start thinking about that idea now, but act on it in February. Experts say adding a little furry creature to your home is a good idea for overall health. Why do I say wait until February to get your pet?
Here's why: Venus is still retrograde, a trend that started December 19 and will extend to January 29, and Venus' little brother Mercury doesn't want to be left out. He will copy Venus and be retrograde too, from January 14 to February 3.
When planets are retrograde, your thinking might be off, and decisions you make are not as likely to work out as you assumed or planned. This is true for everyone. That's why I want you to make your most important decisions after February 3.
Mercury will retrograde in Aquarius, the sign of electronics and all things digital. Make sure your photographs are being saved in the cloud and that you have the latest version of malware protection for your computer. I would prefer you not buy any electronics this month, but you can after Mercury goes direct (give a space of a few days after February 3).
Venus rules love, affection, luxury, and fun—this planet also rules profits, especially related to products and services marketed to women. That's why you should not do a major, expensive product launch or start a new advertising, publicity, or social media campaign, especially one directed toward women, in January. With Venus retrograde, don't do Botox or fillers or make any dramatic changes to your looks, such as going from long hair to very short or a very different color. Men, don't begin growing a beard or shave one off—you can do anything you like next month, for Venus will go direct on January 29.
If you are single and hoping to find genuine, long-term love, hold back on circulating during Venus retrograde while her ability to keep affection sustained is not at her normally high level. If you met someone in January, affection might cool off fairly soon in the relationship. Stay home and read a good book, dear Leo.
These two retrogrades will keep the pace of January slow, but you may be happy to hear that if you had a busy holiday season. (It seems you did!) February will be simply glorious for you.
If you are already dating someone special or you are married, Venus retrograde will not harm you. You started your relationship a long time ago, so your first meeting probably didn't have Venus retrograde. (She retrogrades every 18 months for about six weeks.)
If you are attached, you are in luck, because Venus' lover, Mars, will be in Sagittarius nearly all month, and that's a wonderful place for Mars to be for you. Mars will delightfully heat your social life and bring the chance for warm, quality time (along with sexy time, too) with your sweetheart or spouse. Mars will remain in your truelove sector until January 24, so make the most of that! Next month, Valentine's Day will be outstanding for all Leos of every marital status—single or attached, you have so much to look forward to!
SUMMARY
You seem to be starting the New Year filled with vim and vigor. You may have lots to do, and you will be eager to get started—the new moon of January 2 will see that you will have lots to do in the days and weeks ahead. The items on your list may pertain to personal duties, such as finding a reliable, loving nanny for your children, a plumber to have a look at your kitchen sink, or a landscaper to improve the property surrounding your house. Of course, you may be checking off progress on your clipboard at work too, but with Venus retrograde, you might find that professional progress is slower than you anticipated. Sit tight, though, for Venus has been retrograding since December 19 and will go direct on January 29, so the stagnation you feel is temporary. February will be a better month than January to make decisions and create changes.
Aside from Venus, her little brother Mercury will also be retrograde, from January 14 until February 3, another reason for the slow pace of January. You may have noticed a bit of a conflict in terms that I am using. Yes, you will be busy, but the pace will be slow in terms of getting approvals or decisions from higher-ups and clients. Don't rail against the delays, for they will benefit you. This month will be for sketching out budgets that will not be firmed up until early February. Once budgets are approved next month, you will see all your interactions with others step up to a much faster pace.
This does not mean that January will be boring. Uranus, the planet of surprise, will be in fine angle to the new moon of January 2, offering you a chance to hit on a solution to a long-term condition you've been searching to find. Alternatively, it could be that you are given a promotion suddenly, one you had hoped you'd get but gave up thinking you ever would receive. You might not move into the new job until February, but that's fine. Doing so next month would be good timing.
The new moon of January 2 will also give you the impetus to call your doctor to get your annual physical. Two hours at your doctor's office can add years to your life. While you are feeling enthusiastic about getting your health in top shape, see your dentist, too. Many people put off taking good care of themselves in terms of scheduling medical screenings and exams, but now's the time to check them off your list.
The full moon of January 17 will find you needing privacy and rest. You will have been working hard at the office and home, so if you can kick back and plan a leisurely, lazy weekend of January 15-16, that would be ideal. (That is the weekend that arrives just before the full moon on Monday, January 17.) You need to keep your immunity up, and taking time to rest and catch your breath would be one way to do that.
Mars will circulate all month in your fifth house of true love, sure to keep romantic feelings flowing if you are attached. If you are single, Venus retrograde is a problem, but will soon clear up. Don't waste time circulating now—wait until February. Once Mars moves into Capricorn on January 24, your office will get even busier than it is now, if that is possible. Attached couples will have plenty of time to keep the holiday spirit of joy alive and to celebrate the love they have for their partners.
Next month's new moon of February 1 will bring some big developments in your romantic life. if you are seriously dating, you may be ready to get engaged for Valentine's Day next month. Do you think that you are ready to promise your love forever? It seems so, and your partner appears to be ready, too. Attached couples should get ready for a dazzling set of events in February. Single Leos have every reason for hope, too—it will be a far better month for you to meet the love of your life.