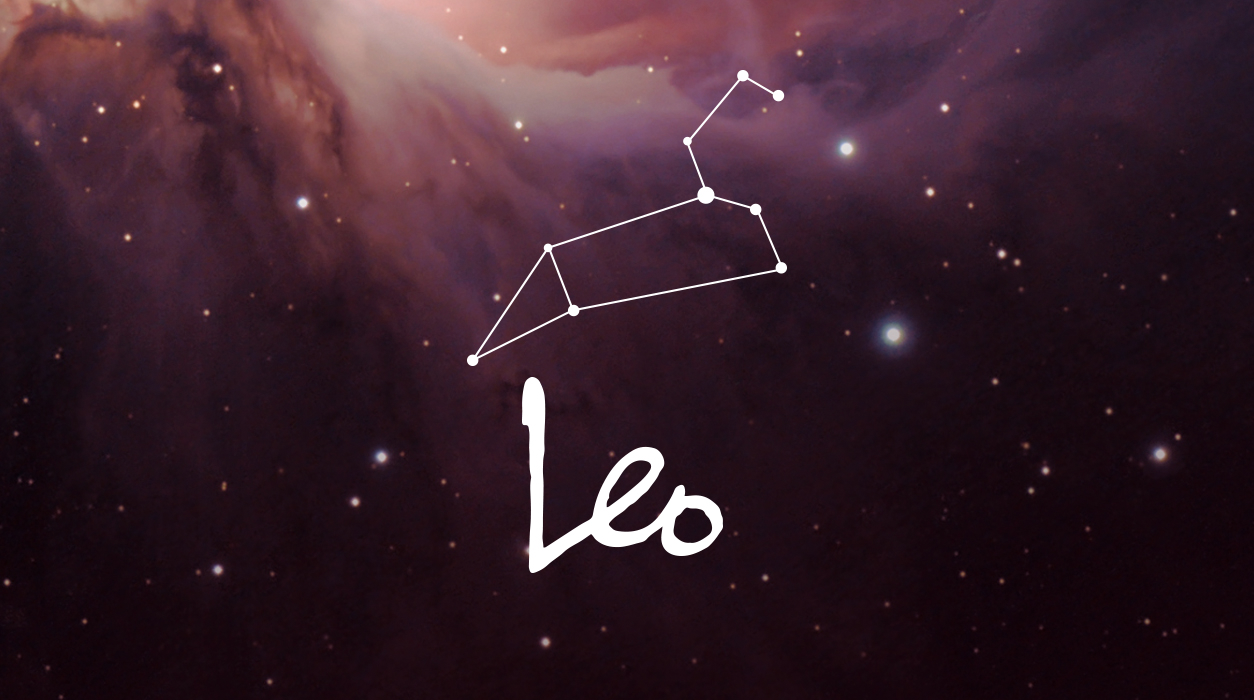 A Note from Susan Miller
JANUARY 2021
Dear Reader,
Often when we start a new year, the outer planets stay in their same positions, so the look and feel of the coming year stays fairly the same. That does not happen in 2021! Jupiter and Saturn decided to both enter Aquarius two days apart last month, to make lengthy stays. Gradually, other planets will migrate away from Capricorn and into Aquarius—something you will see in February—and offer a lighter, breezier influence than what we have been used to.
The eclipses have moved away from Capricorn and Cancer too, into more mutable, flexible, and adaptable Gemini and Sagittarius. We will have three eclipse in those signs in 2021, and the start of in a new series, Taurus and Scorpio, when one arrives in Taurus this year. In 2020, we had a remarkable six eclipses (actually seven, if you count the December 25, 2019, eclipse that appeared one week before 2020), which means that the universe was asking us to make many sudden adjustments.
Your Horoscope by Susan Miller
For six months, thanks to the long visit of Mars in Aries, you've had a strong interaction and focus on ninth house matters, and this area of the chart covers a wide swath of intellectual activities.
You may have been interacting with executives or researchers overseas, and though it is doubtful you traveled, you may have worked by phone, email, and Zoom conferences. This same area of the chart also rules the media, so you may have been the subject of positive publicity or garnered attention for a person you represent. Your world has started to bring you in contact with producers at networks, podcasters, and editors in print and digital media.
You might be starting an exciting new venture, for it looks like you've been calling your lawyer for advice about how to put your enterprise on solid footing, and for example, you may have filed a trademark, patent, or copyright. Of course, there's lots of reason to check in with your lawyer—the possibilities are endless—but the point is, you may have been speaking with your lawyer more often than usual.
The ninth house also rules universities and colleges, so you might be going back this semester to work on your advanced degree, or conversely, you may be a professor or instructor who can present material in a compelling and effective way for remote learning. If you are in product development, you may have been studying the college market to figure out how best to handle distribution. Now, no matter how Mars in Aries has affected your life since the end of June, the long emphasis in this area of your chart will end. Everything will change now.
Mars will move to Taurus and will brilliantly light the pinnacle point of your chart on January 6 to stay until March 3. The house that will be lit by Mars, to link with unpredictable Uranus (already there), is your tenth house of honors, awards, and achievement. Any promotion or job you get will likely represent a step up. This may well be one of your most important periods for career growth in 2021.
It appears to me you've already been working toward this professional advancement that is about to kick into high gear now. The hard work you've invested in your career is about to come to the attention of influential people who can help you get ahead. This would be a perfect time, starting January 6, to advertise, seek publicity, or begin a social media campaign. You only get Mars' help every two years in this part of your chart, and you only have until March 3.
I would like you to begin your media campaign now and not put it off until February because Mercury will retrograde from January 30 to February 20. That's why your campaign will do best in January. If your work is creative, submit it for awards, and all Leos should give press interviews now. If you hope to find a new job, you are likely to get one that is better than the one you had previously—that is nearly guaranteed. All you have to do is go after the big job, and don't let anyone tell you your chances are slim due to the vast number of unemployed people who are also currently looking. You will be the exception to the rule, and you can make a success of all you do. If at first, you don't succeed, keep trying. In February, while Mercury is retrograde, I want you to go back to people you worked with in the past, but in January, I want you to cast a wide net and meet with new executives and clients.
You are on the cusp of a fantastic period for professional success, starting January 6, when Mars will enter your tenth house of honors, awards, and achievement for the first time in two years. Mars will remain in this sector until March 3, and it will be up to you to take full advantage of this important trend. You will be boosted by the new moon in Capricorn due January 12.
There are several specific days when I feel you could win a job or a new client.
The first day to note is January 9, when a link will be set up between Venus, in your sixth house of work-a-day-projects, and Mars, in your tenth house of honors, awards, and achievement. You will be on fire on this day! Be sure to emphasize your practical, realistic, and sound financial judgment during an interview or presentation. Both Venus and Mars are in earth signs at this time, so the person speaking to you will want to sense you have both your feet on the ground. Venus missed being with Mars, but they were both busy with assignments, and besides, Mars stayed in Aries a very long time. Now, they can finally see one another, gazing across a star-studded sky, so happy to be in touch (and not again until April 6, 2021). Circle January 9.
January 12 is another winning day for your career as Venus in Capricorn will receive a shimmering vibe from Uranus, the planet of surprise, that could bring sudden, happy professional news. This is also the same day as the new moon, which I will talk about in a minute.
Uranus has been retrograde in your tenth house of prestigious career accomplishments since August 15, and on January 14, Uranus will go direct. If you have felt that you've worked hard, but have been wondering why progress has been slow, lackluster, or even stagnating, it could be due to Uranus languishing in your prestigious career house for five months. That's all about to change on January 14, so hang on and keep the faith.
Whenever a major planet like Uranus turns from retrograde to direct, there can be great energy and urgency—always watch the days that surround that date (in this case, January 14) for surprise news. Uranus is in your prestigious career house, so in mid-January, that's when the news might suddenly show up. Your relationship with your spouse (along with any business collaborations you might have) will improve too, and you'll experience more enthusiasm, energy, progress, and vibrancy from now on.
The new moon of January 12 is related to your work progress. If you are out of work, as so many people are due to the pandemic, this new moon can help you find a job. I have talked about how Mars is now in your tenth house, and this new moon, quite powerful, will likely help you find work, or if self-employed, find new business or new clients. If you have a job you love, you can now grow within that company—talk with your boss.
For months, you have been focused on everyday tasks, for there was a lot to do. This month, the January 12 new moon in Capricorn should make you highly organized, as well as more practical, objective, and ready to clear the decks by finishing your to-do list.
The sixth house, where this new moon is based, focuses on research, methods, and materials. Usually, if you get a new job when there is a new moon in the sixth house, the opportunity does not bring more prestigious work than what you have done before. However, you have an unusual circumstance right now—a lucky four-leaf clover—because you also have Mars in your tenth house of fame and honors, and the red planet is linking directly to Venus in your sixth house—and this matters. This is why I feel you should try hard this month to improve your standing in your industry. With such strong cosmic support, you may be surprised at the response.
The sixth house has another side, which covers health and fitness. With planets building in Capricorn, you might want to check in with your dentist, eye doctor, or dermatologist. Also, check your bones and take care of your knees. (Capricorn rules all these areas of the body.) A new moon in the sixth house is a superb time to see other doctors too, and if you can, you should have an annual exam. Screenings and blood tests can give you peace of mind, and if anything is found, you can take care of it quickly.
The full moon at the end of last month, December 29, was in Cancer, filling your twelfth house of rest and solitude. At that time, you may have been dragging your feet. You may have been content to stay home and watch New Year's celebrations on TV in your cozy home. (Full moons are influential for four days after they appear.) That would have been the right idea. Your energy and body's immunity seemed to be lower than usual—exerting energy would have taken more effort than you were likely willing to put out.
This new moon on January 12 can help you get started on a healthy diet and an improved exercise regime. The ruler of your sixth house of fitness is Saturn, and Saturn recently moved into your partnership sector, suggesting exercise—such as hiking, working out with YouTube videos, and so forth—will be much more fun if you do it with your partner.
Now, let's turn to the biggest moment of the month, the full moon in Leo on January 28. January 28 is a big day, for not only is it a full moon, but it is also the Luckiest Day of the Year, when your celestial ruler, the Sun, will conjoin Jupiter, the giver of gifts and luck. This could bring you a double-dip of luck, but there will be crosscurrents too, so let me unpack this a bit.
First, the full moon will be in Leo, 9 degrees, January 28 and could clarify your feelings about a certain close relationship. It may be about your spouse or a business partner. Mars and Uranus, traveling together now, will gang up on both the Sun in Aquarius and the full moon in Leo across the sky. This will cause unexpected tension.
The focal point will be the rising status of your career, which is the reason I think the person who will make you tense is likely to be your business partner, agent, manager, publicist, lawyer, accountant, or other person who takes a prominent place in your career. I do not believe it will be your spouse or established live-in lover, but I could be wrong, so you will have to see how things go. If your romantic partner is critical of the time you're spending on your career, that could become a point of contention.
Yet, you are holding all the aces in your hands. Jupiter will conjoin the Sun in your seventh house of marriage and committed business partnerships, indicating your partner is the very best thing that ever happened to you. You will see the truth of this now or soon.
This is not a commonplace aspect. We did not have a Luckiest Day of the Year in 2020, because the Sun did not meet with Jupiter all year, but they did meet on December 27, 2019, in Capricorn. (January 24, 2009 was the last time Jupiter met the Sun in Aquarius, as it will now.) The Sun rules you in this situation, and Jupiter is the ruler of your fifth house of love, children, and artistic expression. If you work in the arts or entertainment, Jupiter conjunct the Sun will go a long way to help you do well with a partner (even if this person drives you a little crazy now and then).
I feel no matter what tensions come up at the full moon, you will be equipped to untangle the disagreement. Sometimes dynamic tensions come up and force us to rethink an approach, and then, to make tweaks, adjustments, and maybe a pivot, so we come out stronger as a result.
Leos who were born July 31, plus or minus five days, will feel this full moon the most, and also be helped by Jupiter conjunct the Sun the most.
Saturn followed Jupiter into Aquarius last month, and Jupiter will stay the better part of 2021 in your marriage/partnership house. Saturn is staying glued to Jupiter in January and February, but Jupiter begins to break free of Saturn by the end of March and beyond. Saturn is currently in your marriage and business commitment sector (seventh house), showing you that partnerships have their privileges and benefits, but also responsibilities. This will be a recurring theme as long as Saturn is in this area of your chart, but the July-born Leos are feeling the energy first, for the next few months, and then it moves to Leos born in early August, and so forth. Saturn will remain in your partnership sector until March 2023.
After you have been tutored by Saturn, you will emerge stronger, leaner, and more able to form lasting, productive committed relationships.
SUMMARY
Hopefully, you will enter January in a well-rested state. The full moon in Cancer, which just occurred late last month on December 29, likely gave you a craving for privacy, rest, and a cozy setting away from your usual routine.
There was—and possibly still is—a different manifestation, because the December 29 full moon was in your twelfth house, which rules many things, including confidential matters. You may be having secret talks about a new job or a promotion with influential people, or you could make a major sale to a client.
You are on the cusp of a fantastic period for professional success, starting January 6, when Mars will enter your tenth house of honors, awards, and achievement for the first time in two years. Mars will remain in this sector until March 3, and it will be up to you to take full advantage of this important trend.
You will be boosted by the new moon in Capricorn due January 12. A new moon is operative for weeks and months, not just a day. If you are self-employed, then several projects or sales will likely flow in the door for you, for January 12 will be a favorable new moon. The first part of this year will be the most important time for you to see high productivity as you strive to get ahead in your career. Whether you are self-employed or work for others, January through early March will be your most vital time to shine. You can now capture the kind of work—and a title to go with it—that will be the envy of others.
If you are, indeed, taking on a new role in your work, be sure you understand how you will be compensated, because with Neptune active, there could be some confusion. You might have one or more partners—a headhunter, job broker, sponsor, venture capitalist, lawyer, or accountant—to help you advance your career.
This same new moon, January 12, will bring in business, an opportunity to hire people to report to you, and the ability to improve your job environment. Often, it's hard to find qualified people to hire—but not for you, for you will be defying all the odds.
Later, you have the Luckiest Day of the Year, January 28, which needs to be tempered a little, as there will be interference from Uranus and Mars (more about that in a moment). We didn't have a Luckiest Day of the Year in 2020, but that's no surprise! (Jupiter never linked to the Sun last year.) What makes for an outstandingly lucky day is the meeting of the Sun and Jupiter, two of the most brilliant heavenly bodies in our solar system. The last time Jupiter and the Sun met was in Capricorn on December 27, 2019. This time these two bodies will meet in Aquarius, your house of committed partnership and marriage. You might be tempted to sign papers on the Luckiest Day of the Year, January 28, but this day falls too close to Mercury retrograde, January 30. You will need to act earlier in the month.
The problem this month will be that Uranus and Mars will orbit together (an explosive mix) in hard angle to the Sun, Jupiter, and Saturn (all three, together). This could indicate you and a partner won't see eye-to-eye. Listen to your partner's point of view, particularly regarding finances and company benefits. You might see your partner has a point, and it will need to be addressed. If you are part of a newly formed business enterprise, your partner may be demanding too much, but this person also sees the best in you.
Concerning your health, I need to backtrack briefly to the new moon on January 12, which will have a strong, beneficial effect on you. See if you can find ways to streamline your health routine, including your fitness, diet, and overall wellness, and do so just after this new moon. It's a superb time to start a new program and make appointments with your dentist, eye doctor, and medical doctors to have annual screenings. An hour at one of these professionals can affect the course of your life and would be well worth your time. If you have a concern, this new moon could be the right time to get a first or second opinion. Saturn in opposition to the Sun—which you have now—can drain energy, and with your busy life, you need all the energy you can muster.
When it comes to love, if you are committed to a person you've been dating seriously, you could get engaged or wed this month. Stay away from the onset of Mercury retrograde, January 30 to February 20, for Mercury rules contracts (including the marriage contract), and you will begin to feel the slowdown by mid-January. That's why you need to make your most vital decisions no later than January 17. If you are already wed, you may now decide to tackle something new together, and if both of you are dedicated to the idea, nothing will be able to stop you from accomplishing your dream.
If you are in the process of finalizing a divorce, you may find talks become combative, and your soon-to-be-ex will point to your rising status in your industry. Hence, your impending promotion may work for you, but at the same time, work against you (but only in terms of this instance). How things work out is anyone's guess, and a lot of the outcome will rest on your sense of fairness and how much your soon-to-be-ex is dealing in reality.
The full moon on January 28 will resolve the possible partnership matter, and I feel, in the end, you will do well, despite the complexities involved. Jupiter conjunct the Sun is a gorgeous gift from a loving universe—the Sun is your ruler, so that adds up to a double-dip of luck. Jupiter rules your fifth house, indicating protection for your children, your love life (if you are dating), and profits from your artistry or expertise in the arts and entertainment.