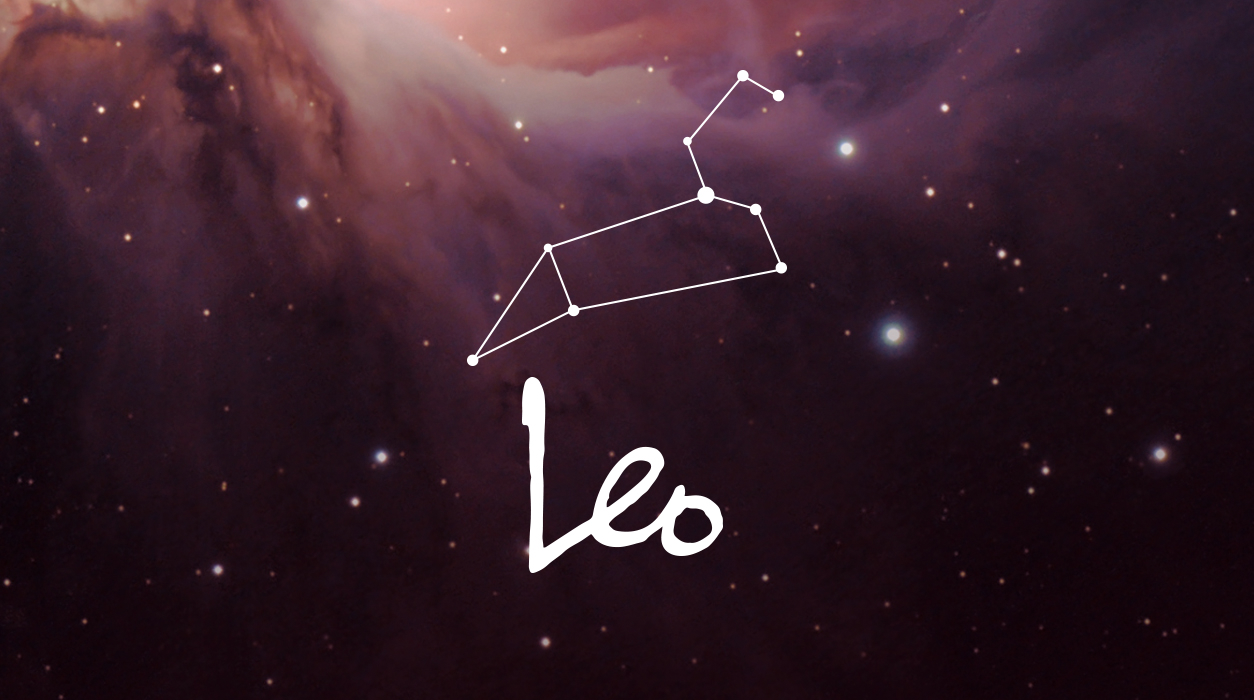 Your Horoscope by Susan Miller
You are starting the month in a happy-go-lucky mood, and rightly so. You have just come through a lovely full moon, January 28, in Leo, which clarified your thinking about what was truly important to you and what you would like to prioritize in the coming year. Also, you may have seen a deal or relationship dear to your heart suddenly crystalize—it could have been a very happy moment.
If your birthday falls on August 1, plus or minus five days, this full moon was an especially important one for you. The same is true if you have Leo rising 9 degrees, plus or minus five degrees.
You seem to have a lot of activity in your career, and much of it appears to be surprising and unexpected. Still, you manage to stay in the news in your industry, and your adoring fans want to keep up with everything you are doing. You have had Mars in your tenth house of honors, awards, and achievement, so people see you as a leader and will come to you for advice. Mars only comes by this area of your chart every two years for about six or seven weeks. Mars will likely make you determined to reach or maintain a leadership position in your company, industry, or the world at large, and you will have Mars in this enviable position until March 3.
Uranus is also in the same tenth house of prestigious career success, and Uranus will remain in this part of your chart until April 2026. If you feel your career course has had several twists and turns, that sounds right. As long as Uranus is in Taurus, filling your tenth house of fame and honors, you will have lots of up and downs, always coming at a time that you least expect news to hit. You have hosted Uranus here for two years, since March of 2019, so you are getting used to this.
Uranus takes approximately 84 years to circle the Sun, so once Uranus leaves in 2026, he will never be back in your career house again, truly making this a once in a lifetime experience. Although you may have a setback now and then that you might not see coming, you would also have outstanding, unexpected successes and breakthroughs. Keep this in mind: When the genius planet Uranus is in the tenth house, as you have now until 2026, you will be strongly innovative and creative. Uranus in this part of your chart can make you quite famous in your field.
Now let's look at the new moon due February 11 in Aquarius, 23 degrees. This new moon will light your seventh house of partnerships, so you can use it to make a fresh start in a relationship, whether romantic or business in nature. This area of your chart is chock full of more than half the solar system: the new moon (effective for weeks after February 11), the Sun, Mercury, Venus, Saturn, and Jupiter. Your full attention will likely be on your spouse, steady sweetheart, or business partner.
If you are married, you might draw up plans with your spouse to tackle a big goal, such as buying a house or taking the vacation of a lifetime together (with your children) after the pandemic is over. If you feel you are getting along with your spouse lately, it could reflect a deepening closeness with one another. At the beginning of a relationship, it is usually sunshine and roses. "I love Thai food!" "Wow, me too!" "I run every morning in the park." "I can't believe you do this, too!" Lovers tend to agree with each other at the start of a relationship. As you get to know one another and your love grows stronger, you'll probably begin to notice little differences, though. Suddenly you don't agree on everything. That's natural. The fun of a relationship is learning to dance without stepping on each other's toes. Enjoy the differences.
February 14, Valentine's Day, should be fun for you this year.… You might not be able to have dinner out, and if not, cook together and have fun in the kitchen. Buy candles. Make a soufflé for dessert. If you are in love, this is the day to celebrate your love.
With so many planets in the western part of your chart (directly opposed to your Sun), you will have to listen to your partner—even in business—and be a team player. You won't be able to get everything your way now, not with a preponderance of planets in Aquarius, which will lift a bit in a few weeks.
If this new moon were to affect you in a business sense, it could mean you are ready to add a business partner, agent, accountant, publicist, lawyer, or other collaborator to your work life. If you already have a business partner or professional collaborator, such as one of these named, that person could be a blessing and bring you news of a breakthrough.
New moons set you off in a new direction, so you may be giving or receiving a marriage proposal or making a partnership with someone who will get you ahead in your industry. This collaboration marks an important moment in your timeline, for as a Leo, you like to be in charge, though you may now realize you cannot do everything yourself. Having a partner can be a good thing in life.
There will be crosscurrents at this new moon on February 11. Mars and Uranus are both at a hard angle to the planets in your seventh house, suggesting you and your romantic or business partner are not seeing eye to eye. It's also possible this person may try to steal a piece of your market share. The seventh house is not only about partners who are with you but "open enemies" too, especially when under several difficult aspects. You can see them, for they are out in the open, not in the shadows, and if this is the case for you, you will need to build a strategy to deal with them.
Alternatively, it may be that your romantic partner is a little envious of your career success and irritated by the long hours you spend working on your venture. I see a push-pull, but I am not sure exactly why. You may be building a new business, and your partner doesn't understand why the money is not coming yet. (It will—your outlook for financial success is great.)
You have Jupiter in the partnership area of your chart, so your partner in love or business is likely working in your best interest. You have Saturn there too, so you could be learning that any partnership, in love or business, has privileges as well as responsibilities. A partnership works if both people work eagerly to bolster the relationship, contributing their unique talents and traits in equal measure. Sometimes, one person goes through a hard patch, and the other person has to take on more of the load. One of the advantages of having a committed partner is that this goes back and forth.
The Leos who will feel this new moon of February 11 the most will be those with birthdays that fall on August 15, plus or minus five days. The same is true if you have Leo rising or the natal moon at 23 degrees, again allowing a plus or minus five degrees. If you have a natal planet in Leo, Aries, Sagittarius, Gemini, Libra, or Aquarius at 23 degrees, plus or minus five degrees, that planet will be very lit up. Take note of what happens, and put it on your calendar.
Now, we come to the full moon of February 27 in Virgo, 9 degrees, indicating you will turn to financial matters, pay bills, and send out reminder statements if anyone owes you. Uranus, as said, in your house of honors, awards, and achievement, will be on his best behavior, sending a silvery beam to the Sun in your house of other people's money and the full moon in your second house of income. Wow!
All of this suggests a shot of unexpected financial news is about to come to you at this full moon—plus or minus four days, from February 11. You may make a big sale or win a lucrative contract or a major case in the courts, as some examples. You might receive a payment from a client who has not paid you for months, get a generous tax refund, or gain approval for a government stimulus check. If you applied for a mortgage, you might hear your bank has pre-approved one for you, or you could discover that a pending inheritance is on its way to you now.
There are many possibilities, too many to list, but you will find out soon enough. When news comes, you may be pleasantly shocked.
By the way, I feel you have been quite concerned about money but that you will do very well financially between May 13 and July 28. Be careful during June, though, as you need to know that Mercury will be retrograde.
That brings me to this month as Mercury will be retrograde during most of February too, a trend that started January 30 and will continue until February 20. If you do make a big sale or get close to finishing a deal, try to delay the signing until the first week in March. Contracts signed when Mercury is retrograde never quite work out as you hope and usually have to be re-negotiated later.
Mercury rules the moving parts in machines and the sparks in electronics, and because Mercury is at his worst behavior at the start and end dates of his retrograde, allow a space of at least a few days (or weeks). Hold off buying a car, computer, smartphone, new TV, headphones, kitchen appliances, or other household items. For so many reasons, you will be glad you waited.
Good things to do while Mercury is retrograde include going back to the project you put aside due to lack of time or money. It's a great time to get in touch with clients and friends who have always supported you to show your appreciation. You may cook up a new venture or goal to work on together. Send a Valentine's Day mailing or chocolates to the people who have treated you best. In life, we are never too busy to say thank you.
Before I go, I will say that February 14, Valentine's Day, should be fun for you this year. The transiting moon will be in fire-sign Aries—perfect for you—and Venus will be in your committed relationship sector, conjunct Jupiter in Aquarius, transiting your committed relationship sector. You might not be able to have dinner out, and if not, cook together and have fun in the kitchen. Buy candles. Make a soufflé for dessert. If you are in love, this is the day to celebrate your love. I am so happy this day finally has all the twinkling stars above I hoped to see for you.
SUMMARY
Your chart is so active! Six out of ten heavenly bodies are at what astrologers call the angles of your chart (one is your tenth house), and planets gain power when there. As you enter February, you might still be feeling the strength of the positive full moon of January 28, which appeared in Leo. An event or relationship dearly important to you may have been reaching culmination, likely bringing you lots of good news. You only get one full moon a year in your sign, and this one was probably memorable. If you didn't receive important news, remember that a full moon is strong for as many as five days, and that would take you into the first days of March.
You may realize how much you can accomplish in life if you join forces with another person. Now, you might attract a gem of a marriage partner or collaborator in business—you have Jupiter, the giver of gifts and luck, in your committed partnership house for the first time in 12 years. Saturn in the same house and orbiting with Jupiter will remind you that promises made must be kept—you seem ready for that.
Be mindful that to make the union work, both people need to enthusiastically pitch in and hold up their part of the bargain. If that does not happen, the union won't work. You may be aware of this already, or as Saturn's presence suggests, you are likely very clear-eyed and realistic.
If you are happy, you may be ready to promise your love and become betrothed. What an exciting month this will be if you do get engaged.
If you are not happy in your relationship, Saturn's presence suggests you might try couple's therapy. Try to do this before December 28, 2021, when Jupiter will leave this part of your chart. I should note that Jupiter will briefly leave your marriage house from the middle of May to the end of July, but for the lion's share of the year, Jupiter will help you find joy in your marriage if you work at it. Once gone, good-fortune Jupiter will not return to your marriage house until April 2032. Slow transits are big, important ones. While you have his golden beams, take full advantage.
In business, you could take on a partner, collaborator, or business partner, such as an agent, publicist, manager, and so forth—you get the idea. (If you are an agent, you could take on new talent.) As anxious as you are to team up, take it slow, and plan to sign in early March, a stellar time.
Certainly, this month will be about how well you get along with others who are vitally important to you, for the new moon on February 11 will have a crowd of six heavenly bodies in your opposite sign of Aquarius. You won't have full control over how things proceed, and you might have to get used to letting others take the lead. As a Leo, you usually prefer to be in charge, but sometimes it's better to let others contribute ideas and take the reins to get your mutual plans in motion.
Mercury is currently retrograde, a traditionally difficult time to sign a contract, for you are likely to overlook certain factors that could bring problems later. Talk through how you want the relationship to work—in detail. It would also be wise to take your time signing a contract because you're currently hosting Mars in your prestigious house of honors, awards, and achievement for the first time in two years, and that will continue until March 3 (this trend started on January 6).
You also have Uranus, the planet of surprise, in your tenth house, so you may be getting a lot of unexpected attention from the press, internally from the firm you work for, or from clients you service. You are well on your way to climbing the ladder of success. If you are out of work, you won't be for long—keep looking.
With lots of planets in your opposite sign, be a team player—don't try to gain control as that won't work. You may feel that certain people aren't supporting you, and perhaps they are quietly competing with you or are jealous of you. If this disconnect is not yet apparent, it could be in time, so stay circumspect at work, especially with competitors. Check your assumptions and your partner's, for that could reveal the glitch you might be able to fix.
Miraculously, Neptune will be in agreement with Mars this month, suggesting you will be generating cash—just make sure your partner does not get an unfairly large share of the profits. Keep security controls in place too, so you always know the amount of money coming in, what's yours, and what should be shared. Neptune's main message indicates you could make a big sale in the arts or entertainment field at month's end.
The full moon of February 27 could bring a critical phase of financial talks to a conclusion, although more discussions might extend to early March. With Mercury moving direct February 20 and fully reoriented by early March, you may find financial plans fall into place more quickly and with better, more satisfying results.
That full moon of February 27 could bring you a surprise check out of the blue or allow you to make a big sale or deal. What an exciting moment that would be!
Additionally, in March, the pressure you may have felt regarding your career will start to lift as Mars will move to light, breezy air-sign Gemini, March 3 to April 23. You will enjoy the difference. Since January 6, Mars has been in earth-sign Taurus and continues to bring attention to your prestigious professional reputation sector (tenth house). Still, Mars in an earth sign may have felt like you were carrying a heavy load. You are a fire sign, and earth can dampen your spirit at times. It may have been hard to think about anything else since the start of the year. Starting next month, though, you will. Your career will allow more time to chat with friends, and although you may not be able to have lunches and dinners if your city is on lockdown, you'll be able to enjoy a more relaxed schedule.
If you have a serious love partner, celebrate Valentine's Day on Sunday, February 14. It will be a dazzling day, with the transiting moon in fellow fire-sign Aries and Venus conjunct Jupiter in your relationship house. How lucky can you get? Mark the moment!