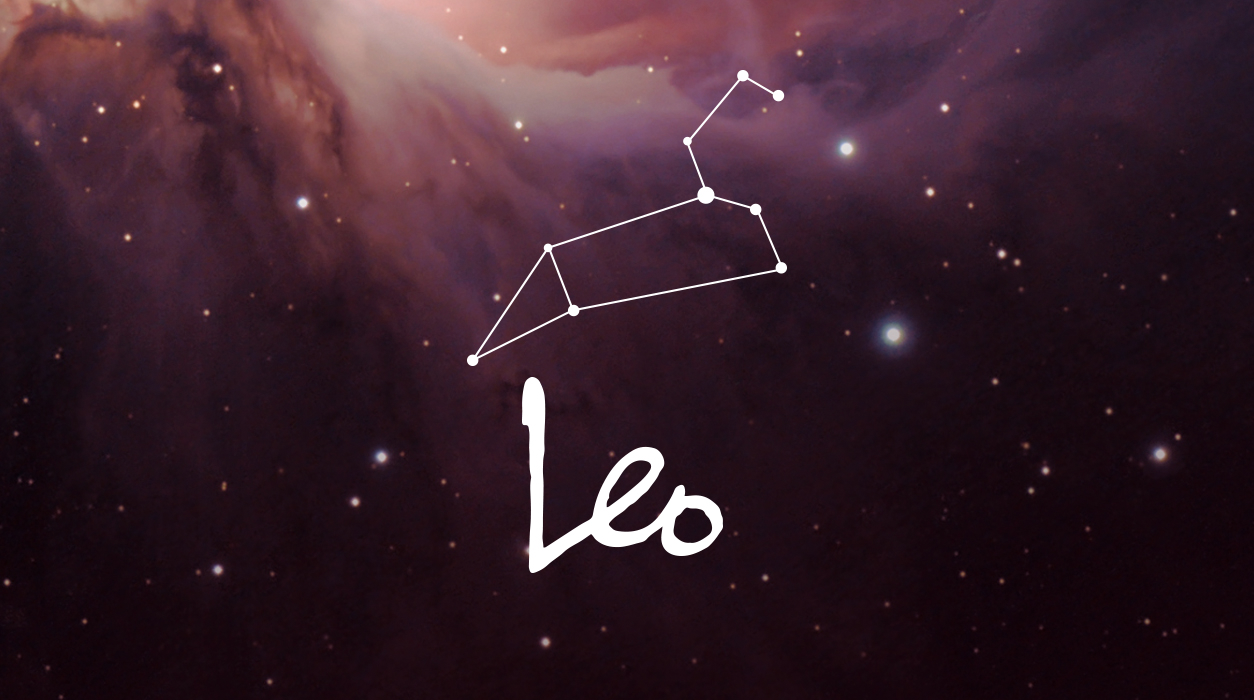 Monthly News from Susan Miller
AUGUST 2022
Dear Reader,
I am so excited to tell you about a project I have been working on for months—my own astrological NFT Collection called Susan Miller Stars. I am always looking for ways to bring you fresh experiences, and this is a big one for it will bring us all into the magical world of Web 3. Building a community of Astrology Zone readers has always been an endearing mission and desire.
Your August Horoscope for Leo
There is so much going on in August for you that you will need a scorecard to keep it all straight. You just came through a new moon in Leo, 6 degrees, on July 28, your cosmic gift certificate to use any way you please. This new moon will help you achieve a goal dear to your heart or help you get closer to one if your goal is complex. Right after, on July 31, Jupiter was trine the Sun (a sensational aspect of luck and financial support between two benefic celestial bodies). This aspect will be even more important for you because the Sun is Leo's ruler.
Jupiter is currently in Aries, your ninth house (until May 2023), so you will have a number of ways to use Jupiter's abundant benefits. You may have seen evidence of Jupiter's benefic generosity on July 31 when Jupiter traded happy signals with the Sun, but if not, you soon will, in early August. Here are areas of great gain for you, not only now, but for months ahead, all brought to you by Jupiter in Aries.
Foreign people and places will continue to be important to you. Your ninth house is brilliantly lit with good-fortune planet Jupiter ensconced there—Jupiter won't be leaving any time soon (great!). For the time Jupiter is in Aries, you can develop important ties with foreign markets and also make strong international relationships. The import-export of ideas, fashion, music, books, clothing, spices, goods, services, and more will continue to all sparkle under Jupiter's golden gaze. You may not have to travel either—you may find your best clients will come from the international community.
Some Leos will benefit differently, according to their own personal preferences and talents. If you are in publishing or broadcasting, this tour of Jupiter in Aries will be a bonanza for you—this trend will stay vibrant until May 2023. You might publish a book that becomes astoundingly popular, sell a screenplay to a major movie studio, or design and sell a TV show that turns out to attract many more views than anyone anticipated. These are only examples to get you thinking.
Some Leos will choose to direct Jupiter's energy into the other area covered by the ninth house, higher education. Going back to the classroom is a different yet super way to use Jupiter in your ninth house (as you have now). Ask for financial aid or a scholarship—you have excellent aspects. Don't think you can't get admitted to your favorite institution—try! The 2022 fall semester, coming up now, and the second semester, in 2023, are likely to be exciting times for you and may even become life changing. You may discover the kind of work you feel you were compelled to do, that you would be passionate about your entire life.
Now let's turn to the topic of relationships. The full moon of August 11 will require careful tending. This full moon will appear in Aquarius, 19 degrees, and Aquarius is your opposite sign, ruling your business partner, sponsor, spouse, or long-term established romantic partner. This full moon is fraught with difficult aspects, but stay with me, there's hope, too.
On August 14, you will have Pluto in a highly supportive trine to Mars. This is a heavenly aspect, and you can make quite a name for yourself.
Uranus, the ruler of Aquarius (the sign of the full moon), will blast the Sun and emotional full moon in a square aspect to each, indicating that an unexpected challenge will surface. Uranus is the planet of all things unanticipated, so although you may want to react impulsively, you have to give this aspect room—think and reflect before you respond. You can always respond in a day or two, but if you say something out of anger or frustration, you won't be able to take your words back. An argument could leave a scar on the relationship. As they say, once the toothpaste is out of the tube, you can't get it back in.
It is not helping that Saturn will oppose the Sun and conjoin the full moon (to peak on August 14). This is a heavy aspect because Saturn's influence is icy and the Sun is fiery, and a blend of fire and ice is incompatible. Saturn conjunct the moon can make you feel depleted or not talented enough (which is absurd, but you may feel that way for a day or two). If you are criticized, even a little, you may go to pieces. Don't let anyone do that to you, dear Leo.
The moon, under siege here, may make you feel your home is too small, dark, or expensive and that you will never be able to leave. You will. Don't assume—this is Saturn playing tricks. This is a transitory aspect, and you will feel better in two days or so.
This is a complicated full moon because there are some hard aspects, but there are good ones, too.
I just outlined the troublesome aspects, but on the good side of the ledger is Venus. Venus will enter Leo the same day as the full moon (August 11), and Venus will instantly receive support from Neptune, planet of unconditional love in an out-of-sign trine. If you are not focused on a love partner (your spouse or established romantic partner), you may be focused on a business partner or collaborator with whom you work in a serious, one-on-one way.
Neptune in your eighth house will be sending beams to Venus, which could produce money for you. The way it would likely assert its influence would be by way of a commission or fee. Neptune is tied to the arts—painting, sculpture, music, luxury fashion design, you get the idea. You would make money from the arts, design talents (such as fashion), or entertainment.
The Leos who were born in July already felt Saturn's direct, challenging influence last year and won't feel this full moon as strongly as other Leos born in August. If your birthday falls on August 11, or within five days of August 11, you will feel this full moon.
If you would, write to me on Discord and let me know what happens—go to our private server, #AstrologyZone. You need an invitation, and we regularly post one on both Twitter and Instagram.
On Twitter and Instagram, my name is @Astrologyzone and on Discord it is #AstrologyZone. There are too many Susan Millers in the world, so I use the name of my website.
Now let's turn to your career, which is getting fabulous reviews lately. You are still going strong. Mars continues to light your tenth house of honors, awards, and achievement for the first time in two years. While you still have assertive Mars in good shape and helping you in August, use Mars' help for all its worth!
Look for a new job, ask for a promotion, offer ideas to higher-ups, and if you are self-employed, do focused advertising and promotion. If applicable, hold an event. This is your time. You will have Mars until August 20, the date Mars will leave your prestigious professional tenth house of career accolades. Once that happens, Mars will not be back until June 9, 2024.
On August 14, Saturn will exactly oppose the Sun, which could put a damper on that day. Do your best to ignore it for you will have a different, very positive aspect for your career, namely Pluto in a highly supportive trine to Mars. This is a heavenly aspect, and with Pluto in your work-a-day sector speaking to Mars in your career sector, you can make quite a name for yourself through a project you are working on now. Both Pluto and Mars are in earth signs Capricorn and Taurus, respectively, so you will need to be realistic and practical in your outlook, estimates, and actions.
Keep in mind that Pluto is the higher octave of Mars, bringing Mars' energy to an entirely new level, into the realm of transformation and rejuvenation. This combination of planets will bring your enormous energy to work assignments and bestow determination and drive to capture your professional goal. Once you grasp your prize, you will feel renewed in a way that is indescribable. It's certainly worth trying hard to achieve.
When Mars moves into Gemini on August 20, Mars will light your eleventh house of friendship and social groups. Mars won't stay the typical six weeks but seven months, until March 25, 2023.
I will tell you more about this impending trend of Mars next month, but suffice to say, that you will become quite a popular social butterfly during that period (both male and female Leo readers), and that's good. By mixing and mingling, all parts of your life will benefit, even your career, so plan on showing your face to the world!
You will have a much more public persona, so you might want to buy beautiful new clothes now while you have Venus in Leo. Knowing you, you will want the coolest, most beautifully designed threads, so look for outfits for the coming season that are as striking as you are. See your dermatologist for Botox or fillers, and both men and women Leos might want to ask their salon stylist/barber to suggest a new way to wear your hair. Women readers will want to pick out new flattering makeup colors, and male Leos might want to grow a beard. You have so many options. You will have Venus in Leo from August 11 to September 5, so you will make decisions you love.
I would like you get everything done this month, in August, because Mercury will go retrograde from September 9 to October 2, so you must act in August and not waste a moment. Be productive! Also, Mercury rules the moving parts in all machines and the chips in electronics. If you need a new computer, smart phone, automobile, TV, expensive headphones, refrigerator, washer-dryer, air conditioner, as examples, get them now. This is so important.
On October 30, soon after Mercury has gone direct, Mars will go retrograde, and not for a short time but for a whopping nearly 11 weeks, until January 12, 2023. This will increase chain supply problems, so get your orders in now for supplies you may need to manufacture your company's items. If you are in sales, you will find that clients will be indecisive both in September, when Mercury will be retrograde, and during the late October through mid-January period, when Mars will be out of phase. Clients won't be able to decide on upcoming projects and write the work order, possibly because year-end budgets will have been used up, and a new budget won't go into effect until January.
You will have a tiny window of sparkling time to make an initiative—the first two weeks of October, but in the coming environment, your aim must be perfect. Choose your days carefully. (If you have my calendar, you have all the information you will need. If you have my premium app (it's about a dollar a week, just $4.99 a month), under Key Dates (which go by month into the future) you have the information you need, too.)
If you want my apps, search Susan Miller on the Apple App Store or Google Play, and my "Astrology Zone Daily Horoscope by Susan Miller" comes up as well as my new app introduced in June, "Moonlight Phases," which tells you where the moon is each day, when the moon is and is not void-of-course, what that means, and why it is so critical to check. You need both! The second one, Moonlight Phases, introduced in June, is a one-time cost of $7.99 that goes to the year 2050 and has GPS built in to give you accurate info when you travel into different time zones. This is an app you will use every day—I do!
Now let's look at the month's new moon on August 27 in Virgo, 5 degrees. This one will light your second house of earned income and have you thinking of new ideas to make more money. The new moon and Sun will be in hard angle to Mars, so for the time being, you may have to delay an event you wanted to attend, a vacation you wanted to take, or something you wanted to buy. Yet there is good news, too.
This new moon puts Mercury at the head of the class. Fortunately, although there will be a few crosscurrents of grumpy planets at this new moon of August 27, Mercury will be in beautiful shape in Libra and will be in direct contact with Mars, by then in Gemini. I feel a friend may say something that lights your thinking and helps you find a new source of income. Wait! I have more good news.
Pluto, in your sixth house of daily work projects, will be friendly to Mars in Gemini, too (in a cuspy out-of-sign trine of harmony). Here we get more clues about the money you might see coming in: The new source of income appears to be a buyer who has a new project that will translate into fees for you. Get this—at the same time, Pluto will contact Mercury and in so doing will create a Grand Trine, a golden triangle, that will link Mercury, Mars, and Pluto. Each about 120 degrees apart. These three planets will be working together in supreme harmony to help you in your quest to do good work and make more money. You have to make the effort, but if you do, the universe will help you.
As you see, you have plenty going on this month! Your efforts can lead to something special, so roll up your sleeves and get started!
SUMMARY
The best part of your month ahead actually started a few days prior to the dawning of August, on July 28, when the new moon in Leo appeared. That new moon in your sign is your annual cosmic birthday gift, for it will give you a chance to go after a dream that is dear to your heart. You won't have to wait for other people to bring you the opportunity—you will be able to generate options all by yourself.
A golden aspect between the Sun and Jupiter on July 31 will continue to spread good news in the first half of August. That news will center on one of the following topics: foreign travel, international relationships, attention from the media, activity with legal matters and the courts, or your eagerness to earn a degree at a university. One of these areas will be a focus for you, and with the planet of good fortune about to ooze extra luck to you in August's first week, the news should be exciting.
You seem to have a strong emphasis on your career, and it is likely to bring surprising news, as both Mars and Uranus are in your tenth house of prestigious professional reputation and reward. With Uranus, things can go either way, happy or not so happy, at the extreme ends of the spectrum. Mars will give you courage and a pioneering spirit to do something new to help your career thrive.
You will have to see how things will go, but you've had Uranus in this area of your chart since 2018, so you are used to seeing volatility at times in your career. You always find a way to land sunny-side up. When Mars and Pluto communicate to each other on August 14, your career is due for a big boost—a new assignment and praise for past work.
Things get sticky at the full moon in Aquarius August 11 and will place a spotlight on a weak link in a close, committed relationship you have. Any difficulty that has not been discussed, ironed out, and acted upon will now reach a boiling point. This appears to be a business-based situation. You are ruled by the Sun, and Uranus will bring a sudden shock to the Sun and full moon within five days of August 11. It will be as if the universe is saying if you can't solve a problem that has been festering in a long-term situation, then the universe will suddenly intervene and do it for you. A piece of information you didn't have before will come out now and may help you understand the situation in an enlightened way.
Pressure on you from your career seems to lift quickly once Mars moves out of Taurus and into a much more compatible sign, Gemini, on August 20. Mars will remain in this sign, energizing your eleventh house of friends and group activities (including charities and humanitarian causes) until March 25, 2023. This long trend is not at all typical—Mars usually stays six weeks in a sign, not seven months. You will like the coming months because air-sign Gemini blends beautifully with your fire-sign Leo, and Mars in Gemini will usher in a much more social time for you. By getting out more and socializing, you will improve all parts of your life.
The changes you made for your career earlier this year may pay off by the August 27 new moon, which will appear in Virgo, your second house of earned income. You seem to have corrected something in your work life by now to make it more enjoyable, and because you've built your reputation for excellence, Mercury will work with other planets to reward you.
Mercury will contact Pluto in your house of work and see that you get an interesting assignment, which will arrive quite suddenly, in the weeks to come. Forming a grand trine (the most heavenly aspect possible), Mercury will work with Mars in Gemini, so you may find you will be writing or communicating with groups and communities much more in the months to come. Start advertising, promoting, and doing social media—anything to get the word out on what you or your company is involved in now. This is a positive new moon that will allow you to move toward a pinnacle in your career in 2023 to 2024.