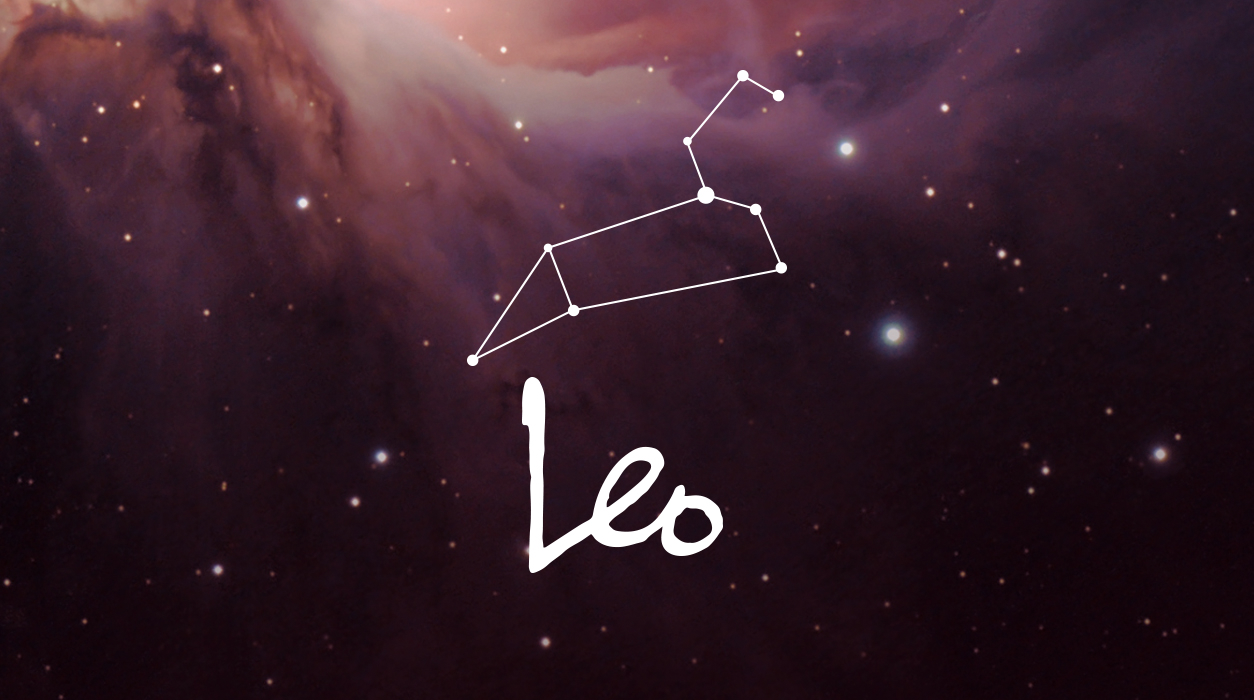 A Note from Susan Miller
April 2021
Dear Reader,
April will be a good, cheerful, and productive month until we get to the monster full moon in Scorpio on April 26. I know I am writing this on April 1, April Fool's Day, and I wish I were pranking you. This full moon will be no joke.
I am concerned about this full moon because Uranus, the planet of all things unexpected, will directly oppose the full moon in Scorpio on April 26. Uranus will be conjunct the Sun in Taurus, and Venus and Mercury will be in Taurus as well, making those planets unstable, too.
Your Horoscope by Susan Miller
The New York Times published a story called "A Year Without Travel" this past weekend, and just glancing at the headline made me sad. If, like me, you didn't go anywhere in the past year either, you might have felt a similar pang. Travel relaxes and rejuvenates, and even if you do so for business or to make an appearance (as I do), it's exciting to be in a new setting. Unfortunately, there is still no way to travel to a foreign country, as the pandemic continues to rage around the world, with new variants coming up all the time. It's no wonder we've been warned to stay home.
Still, the full moon at the end of last month, March 28, fell in a sign that blends beautifully with yours, Libra, at 8 degrees, and may have sent you off on a quick, enjoyable sojourn not far from home. That was one of the most supportive full moons of the year, laden with opportunity. If you did travel for a few days, you already know you came home feeling more vibrant.
That gorgeous full moon of last month March 28 (plus four days) formed a golden "grand trine" in the night sky, linking the full moon in Libra, your third house of travel, to Saturn in Aquarius, your partnership sector, and Mars in Gemini, your house of friendship, hopes, and wishes. If you went away alone, you likely met up with friends at your destination. Your sweetheart or your spouse might have come along, or if not, he or she helped you by keeping things humming along at home. If you didn't travel, you were no doubt busy handling plenty of details with emails, phone calls, and texts flowing in. You love to be busy, so you didn't mind, and besides, you may have negotiated a deal and signed a contract at the end of March.
All Leos were favored by that full moon, although Leos with birthdays that fall within four days of July 29 had a double-dip of pleasure.
Now, as you enter April, you'll have an even stronger emphasis on travel, thanks to a favorable new moon April 11 in the adventuresome sign of Aries, 22 degrees, your expansive ninth house, an area of your chart that provides a boatload of opportunities for you.
Under normal circumstances in a pre-pandemic era, you would have been getting ready to journey abroad. If you would have traveled for work, there's no need now because we have the technology that allows you to work with people abroad on projects. If you would have gone to see friends and family, you've likely been using Facetime and Zoom more than you ever have in the past. This new moon of April 11 will help you encourage business overseas, so think about how you can use this in your life. You may work with executives in a foreign country or with an executive in your own country who was born, or once lived, in another country, or who represents a company headquartered overseas but now lives and works in your city—that relationship would count as a ninth house relationship, too.
You will have other special opportunities, including ones in the broadcasting and publishing realms and in the digital arts. If you love to write or have an idea for a TV show, podcast, app, or other high-tech idea, the new moon in pioneering Aries (April 11) would be the time to begin work on it. You'll also have opportunities in higher education too, so if you were thinking of going back to college or graduate school, this area of your chart will shine for you.
On April 15, Jupiter, the giver of gifts and luck, will send a decisive, friendly beam to your ruling star, the Sun.… Schedule a key career action on this wonderful day, which is tailor-made for you.
Here is what is making this new moon so special: It will be perfectly supported by good-fortune Jupiter in Aquarius and by Mars in Gemini, your eleventh house of friendship, hopes, and wishes. It looks like friends will be playing a larger-than-usual role in your life in the first three weeks of April due to Mars' position. If you have a partner in love or business, it appears that person will be a stabilizing, comforting force in your life these days. That person may be your spouse or steady boyfriend/girlfriend, or business partner/collaborator, agent, manager, lawyer, accountant, or other person who works in a one-on-one way with you. (If you are an agent, for example, someone you represent will likely be a bright force in your life now.)
All Leos will find something to cheer about with the fellow fire-sign new moon in Aries. If your birthday falls on August 14, plus or minus five days, this new moon will speak directly to you, so with all the goodies it will offer, use at least one of them!
One of the most powerful moments of the month is linked to the new moon, but that will peak on April 15-16. Mars will reach out to Jupiter, currently based in your seventh house of marriage and commitment, so as I said above, one of the partners in your life is a gem and will demonstrate this to you in several ways.
You have Saturn opposed to your Sun this year, and if you are a July-born Leo, this is a difficult aspect, for it gives a feeling of isolation and lack of cooperation. Saturn does that for a purpose so that you can find your inner strength. However, you also have lucky Jupiter in that house, the seventh house of marriage and close partnerships. This suggests you might struggle with one partner in your life but have comfort and unending support from another, different partner.
For example, you could feel that your business partner is pressuring you too much, but your marriage partner is the best part of your life—or vice versa. Or you may experience both tension and warmth from your marriage partner or serious long-term sweetheart. There are so many possibilities, for in 2021, you have that kind of high contrast regarding relationships. It may simply be that you're about to take a big step, such as to get married or buy a house. If so, that's perfect—Saturn is asking you to take on more responsibility and to plan for the long road ahead.
The two best days of the month will be April 15 and 16. On April 15, Jupiter, the giver of gifts and luck, will send a decisive, friendly beam to your ruling star, the Sun in an aspect called a sextile, which happens when two heavenly bodies are orbiting 60 degrees apart, signifying opportunity. Schedule a key career action on this wonderful day, which is tailor-made for you. Your career will go exceptionally well with VIPs and clients favoring you. Your partner in love or business will be supportive and may even be instrumental in your luck.
On April 16, Mars in Gemini will reach out to Jupiter, and that's a classic aspect indicating action will likely lead to profit. I love this aspect. Mars rules your ninth house of foreign people and places, the import-export of goods, services, or ideas, as well as legal matters, publishing, and broadcasting. This ninth house also rules your efforts to become educated in college or graduate school. April 16 is such a special day that you should use it for any reason, such as to have an important meeting or to sign a major document. If your focus is on one of the areas I listed, you will get another layer of luck, but I do want to say that this will be a great day for all purposes, just as April 15 will be stellar, too.
Mercury will go retrograde next month from May 29 to June 22, so try to get as much done this month as possible. You should always leave a space of days before the day Mercury turns retrograde (May 29) because you will begin to feel things slow down and go haywire ten days before the turn of Mercury. If you need a new computer, smartphone, a car, or kitchen appliance, as some examples of electronics you might be thinking of buying, shop now, not later.
There is another reason to get all your most important decisions and initiations done early in the month. We are coming up on one of the most unpredictable, and likely jarringly difficult, full moons of the year, April 26. This full moon will be influential from April 24 to April 30 and fall in your sector of home and family, Scorpio, at 7 degrees.
Something is coming to fullness regarding your home—you may be planning to apply for a mortgage with your bank or negotiate with the seller to close on a house you're interested in purchasing. It's also possible your parent will suddenly need you urgently, out of the blue, and you will have to drop everything to help. Here is what is making this full moon so hard to handle.
On April 26, Uranus, the planet of rebellion, independence, unpredictability, surprise, chaos, disruption, and sudden change will be conjunct the Sun, your ruler, causing life to become volatile. Meanwhile, at the same time, Uranus in Taurus will directly oppose (at 180 degrees) the full moon in Scorpio, which is lighting your house of home and family. When Uranus is involved, you never know what is about to come up because it is always something you would have never considered possible. Every sign of the zodiac will feel this full-on in different ways, and everyone will be a bit on edge because the news will be unexpected.
At the same time, Saturn will be in sharp, 90 degree "square" to the Sun and full moon, putting pressure on you at home and work, for you will have a very busy workload to manage. (You will likely have a sterling chance to advance in your career next month, in mid-May.) You have four planets that have already migrated into your tenth house of honors, awards, and achievement. This is great news, but at the end of April, there is no doubt you will feel that you have too much coming at you.
How to deal with this? First of all, keep your schedule light at month's end. Also, Saturn is known to force us to be practical and realistic. Face what you must as unemotionally as you can, and consider doing some research to come up with options and answers. Saturn will also be in hard angle to Venus and Mercury, and with an impending Mercury retrograde, you wouldn't want to be signing anything anyway. Venus, also under siege, rules your tenth house of career, so all the juggling you will be doing while you address home and family matters might make you exasperated and exhausted. It seems you won't get much sympathy from your boss, either.
Mars will have moved out of the place he has occupied for the first three weeks of April—air-sign Gemini, a sign that blends so supportively with yours—and into Cancer, your twelfth house of meditation, confinement, and confidential matters. Mars will be one of the only planets that will help you with whatever comes up by reaching out to Jupiter, the great good-fortune planet, currently in your house of partnership.
This means that professionals such as doctors and lawyers fall in this house too, so perhaps you will get good advice from one of these types of individuals. This is lucky—if your parent is not feeling well, having help from the right doctor will be a blessing. Lawyers can always be helpful—usually, they have many contacts to suggest. They're also trained to be realistic, and you need to surround yourself with objective people at month's end near that full moon on April 26. Other experts and collaborators also fall into the seventh house, so if you do have a dilemma, consider who you can contact for more information. I always feel it's good to generate a variety of options when I face a roadblock.
SUMMARY
As the month begins, you seem to be seriously longing for a trip out of town. You've likely been shuttered within your home a long time, and the impulsive side of you is ready to break out and head to the airport. Careful, though—you don't want to miss getting your vaccine when your occupation and age group is cleared for it.
The full moon of last month, March 28, started this trend for wanting to get a change of scene, so as you enter April, you may have already driven to an isolated location to enjoy the fresh air and the coming change of the season. Mother Nature is about to take out her paintbrush to color the landscape in shades of pink, yellow, light green, and lilac. Below the equator, she will use more vivid colors as she works on the leaves. Either way, April, May, October, and November can be quite beautiful.
Your yearning to see new people and places will intensify after the new moon appears in Aries on April 11. Aries is ruled by Mars, and with Mars in your eleventh house of friendship, he will be in fine angle to the group of planets in Aries, your distant travel house. You may be able to see one or more friends in the days and weeks following this new moon April 11, if the authorities in your city say it's safe to do so. Of course, you would avoid going to a hot spot location.
After being home so much, even a luxurious dinner in your city will fill the need to experience a change and to enjoy conversation with people you love. Mutations to the virus are proliferating, so wear your mask, and continue to social distance—don't let your guard down. Saturn will be in Aquarius, a respiratory air sign, until March 2023, so alas, whether the pandemic lasts until Saturn leaves Aquarius is up to each of us and how disciplined we are about keeping our guard up. There is no predestination in astrology—only levels of probability.
You can enjoy this new moon of April 11 and the days that follow in ways that don't involve travel. You may find you are doing lots of communication with international clients in the coming weeks. The media also comes under this active part of your chart, so you may be working on a plum broadcasting or publishing assignment, or in digital media, and if so, it's sure to be fun. You may also be the subject of a media story with publicity that can get you ahead.
You can also work on getting a new passport, green card, or visa if you anticipate you will need one of those when travel will be deemed safe again. Courts are backlogged with the pandemic, so you might as well submit your paperwork now if necessary. Legal matters of all kinds will go your way now, as will any efforts you are making to get your college or graduate degree. If you opted to make a career pivot to either study or become a professor in a higher learning institution, you will have chosen the best year—and month—to make that decision.
The full moon coming April 26 will bring unexpected and jarring news to almost everyone of every sign because this full moon will receive a direct opposition from surprise-a-minute Uranus. At the same time, Uranus will conjoin the Sun, your guardian star, making the Sun volatile and changeable. The full moon will fall in your home sector, so that is the area where you will hear the surprising news. You may learn that you have to move suddenly, or you may feel your landlord does not promptly fix things in your apartment. Either way, this full moon may make you feel at the end of your rope.
Alternatively, the same part of your chart rules family, so a parent or other relative may need your assistance just when your career is flourishing. Your boss will expect your full attention, too. You will, of course, help your beloved relative—most likely the one who needs you will be your mother or father or a person you think of as a parent.
You have become a master juggler, so there is no reason to worry. Jupiter, the giver of gifts and luck, positioned in your partnership sector, will be capable of providing you with a stroke of luck, if you look for it. It would come at the last minute, just when you need it most. This help might come from your mate, your business partner or another collaborator you may have hired, or your lawyer, doctor, or other professional.
The point is, you will have help at this full moon from your spouse or a collaborative professional, so think of who you can turn to for information and advice. Be practical, above all else, as Saturn is asking you to be realistic and to shoulder extra responsibility. You will grow under this trend, even though you doubt that—Saturn's job is to impart a lovely patina of maturity as you tap into your growing resourcefulness.