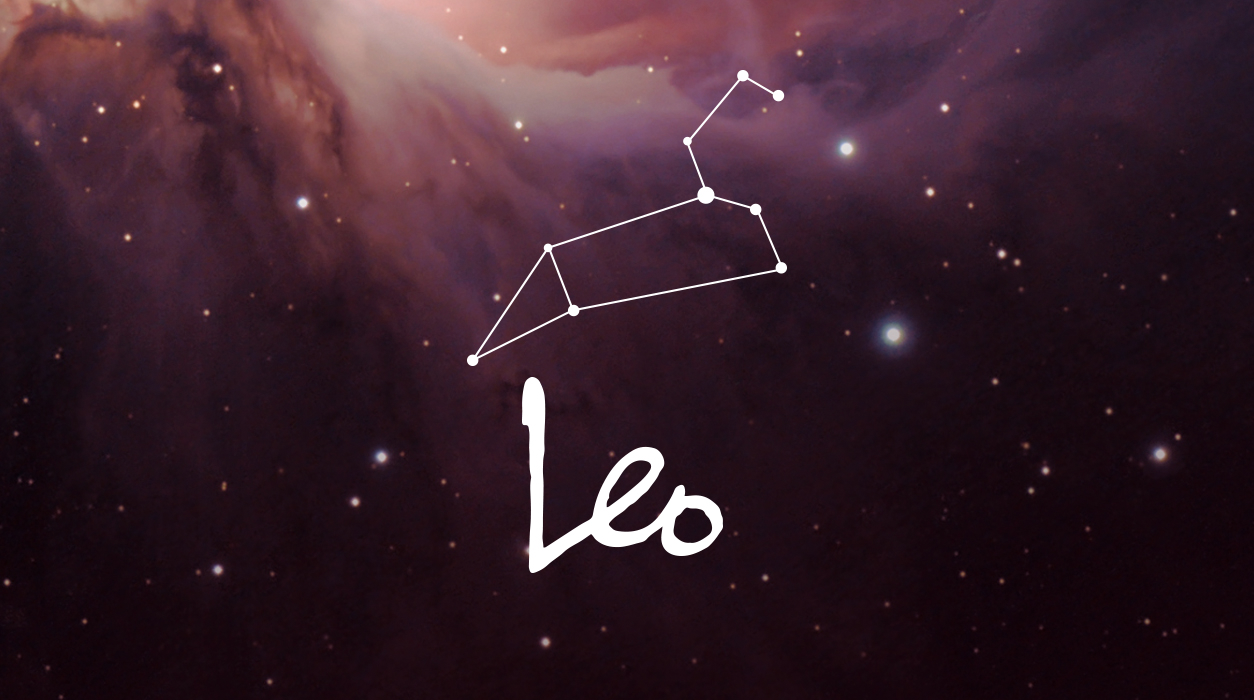 A Note from Susan Miller
february 2020
Dear Reader,
February will be quiet an exciting month, dotted with special days to bring you a variety of opportunities and good news. January was difficult for some readers, but February should be a happy little month packed full of twinkling stars to lift your spirits.
My Astrology Zone pop-up shop appeared in Bloomingdale's last month and will run through March 1. This is a highpoint of my career, and a project I have thoroughly enjoyed. I worked with many of Bloomingdale's executives in many departments since last summer—the resulting shop is breathtakingly beautiful. My store is part of the "Carousel" concept found on the main floor in four of their stores.
Your Horoscope by Susan Miller
Late last month, at the new moon of January 24, you were thinking about your relationship. This person is someone with whom you are in a serious, committed relationship. In the days that followed that new moon, something unexpected came up that may have rattled you. That new moon was in severe angle to Uranus, so you may still be sorting out unexpected news regarding a partner, whether that person is your spouse, business partner, or collaborator, such as an agent, publicist, accountant, lawyer, or other expert you work with closely. If you are a Leo born at the end of July, that January 24 new moon may have required quite a bit of adjustment.
As you begin February, things are a little better because you've had time to sort things out. I am not saying this is easy. The shock of what came up is over, but you are likely still left having to plan the details of what you need to do next as you move forward.
Keep in mind that difficult new moons often simply test the condition you are dealing with, and that condition relates to the subject covered by the house in which the new moon falls—in this case, your romantic or business partner.
Now, as you get close to February 8, a big, positive full moon in Leo at 20 degrees is about to appear. This is the only full moon of the year in Leo, and it will crystalize something of great importance to you. This full moon is as sweet as sugar, and Mars will be supportive, for he is in Sagittarius, a fellow fire sign in ideal angle to your Sun and full moon. Mars will energize you, and you may see the fulfillment of a wonderful relationship—you may have quite an enchanting evening.
Also, at the time of this full moon, Mars will likely bring fantastic career news. It will send a perfect golden beam to the Sun, your ruling star. When your sign's ruler is involved in an aspect, it's significant to you, making this full moon on February 8, plus four days, vital to your interests. The news will have something to do with how well you are doing at work or will boost your reputation, which appears to be rising day by day. This full moon might bring good news about your health, and I feel it could also clarify your feelings about a relationship—you may be ready to get engaged. Uranus in an out-of-sign harmonious trine aspect will signal the full moon as well, so no matter how you look at this full moon, it seems made for you.
The glorious new moon of February 23 will occur in Pisces… and also light your house of other people's money, which is due to get a bolt of energy at this new moon. This is one of the friendliest new moons of the year. It will help you find ways to bring in more money and also help you restructure your financial life if that is a goal.
If your birthday falls on August 12, plus or minus five days, you have Leo rising, or your natal moon is in Leo at 20 degrees, plus or minus five degrees, you, too, will benefit. If you know your natal chart, look to see if you have any natal planets at 20 degrees (or within five degrees of 20 degrees) in one of these signs: Leo, Aries, Sagittarius, Gemini, Libra, or Aquarius, as that planet will receive a heap of golden energy.
Mercury will go retrograde in your joint financial sector (eighth house) from February 16 to March 9, so you will be focused on money matters and paperwork. If one or more people owe you money, you might have to wait for payment, so do your best to send out reminder notes early in the month, most beneficially in the first week. You will need to keep an eye on all your financial matters and be a part of every decision that is made. You may be preparing your taxes this month, but don't rush the process. You may forget about a legal deduction you can take advantage of but in haste forget about. While you can, of course, file an amended return, it's always better to get things correct from the start. You want to be organized and then confidently close the chapter on 2019.
Speaking of money, the glorious new moon of February 23 will occur in Pisces, lighting the very same house I discussed above—your eighth house of other people's money. This is one of the friendliest new moons of the year. It will help you find ways to bring in more money and also help you restructure your financial life if that is a goal. Uranus, the planet of surprise that may have given you a hard time at the end of January, will signal both the new moon and Sun, as well as Mars. Mars, the planet that gives you the motivation to dig in, will be in ideal angle to that new moon, so you'll be in a let's-get-things-done mode.
Mars will join the planets in your assignment sector (sixth house), namely Saturn, Pluto, and Jupiter, adding spice to this area from February 16 until March 30. These planets will be in Capricorn, a sign associated with large budgets. Get organized, but try not to make binding or long-term decisions until after March 9, the date Mercury turns direct. In fact, never make moves on the turnaround date—allow space of a few days after Mercury goes direct before you act on anything important.
You will be very busy in the second half of February, for you will likely have a long list of work projects—your to-do list will grow. I suspect you already know this workload is coming. This is good news, however, because it will likely improve your cash flow.
The sixth house is also the house of health, so you may be focused on a dental matter, the health and strength of your bones, a concern about your knee, or you may be meeting with your dermatologist about your skin or with your optometrist for an eye checkup. This new moon is the perfect time to have medical and dental tests and procedures.
Romantically, you are so fortunate that Venus will enter Aries, a fellow fire sign like yours, from February 7 to March 4. This is great news in the month that holds Valentine's Day! Venus, the love planet, will be beautifully angled to your Sun, making your charms quite visible.
Mars has been in your fifth house of truelove and children, a place it took up last month. Mars has recently focused you on your love life and, if you have any, your children. Mars will leave fire-sign Sagittarius on February 16, so the first half of February will be the very best for feeling the closeness and warmth from those you love.
If you are dating and serious, you might get engaged on Valentine's Day, a very exciting possibility! This particular Valentine's Day is beautifully aspected, so Cupid will be out and about with his little fleet of angels flying above you. If you're single and not dating, make plans with one or more friends for an elegant dinner out—you never know if you might meet someone new. Nothing will happen if you stay home, though. Life is to be enjoyed, so venture out.
On October 1, 2020, there is a full moon in Aries 9º, not Aquarius 9º. We apologize for this error in our 2020 calendar.
—————————————–
Please Note: On October 1, 2020, there is a full moon in Aries 9º, not Aquarius 9º. We apologize for this error in our 2020 calendar.
——————————————
SUMMARY
You had quality time for romance last month, thanks to Mars' tour through your romantic fifth house. Mars will exit your love sector on February 16, but before Mars makes his exit, you will have two glorious weeks to take advantage of this effervescent vibration. Lucky you, Venus will move through fellow fire-sign Aries from February 7 until March 4 and will also work to spice up your love life. Valentine's Day could be a standout this year, as planets in fire signs like your Leo Sun will work to make this day for lovers sparkle brightly.
Venus and Mars are considered the cosmic lovers of the planetary lineup, and when they tour signs compatible to each other (and to your Sun sign, dear Leo), love reaches new heights. With both Mars and Venus working for you in fellow fire signs, your love life will sparkle, especially when you have both planets working for you from February 7 to 16. This means your most romantic days this month includes Valentine's Day, February 14.
This also suggests that Valentine's Day may come early for you this year, for the full moon in Leo will arrive on February 8, a time you seem to be the apple of your sweetheart's eye. Something of importance to you will culminate within four days of February 8, and it points to your romantic relationship.
Here is why: At the time of the full moon, February 8, Mars will reach out to the moon from your truelove sector in the most loving way. A magical episode is likely to unfold, and if you're single, you may meet someone that captures your imagination, someone you will want to see again.
If you are attached, you might hear you are pregnant or be thinking about special care or a surprise you are plotting for any children you have. You will want to hold them close and create a warm circle of love.
Alternatively, a creative project that you have nurtured will now finish to high praise and applause. February 8 is quite a special full moon for you. It may also bring good news about a career matter and your health. You seem to be hitting all the hot spots in the sky!
On the topic of creativity, lucky Jupiter will be in rare alignment with artistic Neptune on February 20 and will be in sync with Neptune again later in the year on July 27 and October 12. This is a rare aspect, one that shines like diamonds in the Sun. Jupiter and Neptune, two major outer planets, move slowly, which allows them to be within significant mathematical closeness until mid-November 2020. This is good news for Leos who work in the creative arts or support artists (such as an agent or producer). It means you will be working on sophisticated projects that you will enjoy, and best of all, you will likely be paid well, too.
You will have numerous projects at work, especially in the second half of February, so you will no doubt be popular with VIPs and clients. Planets gathering in Capricorn suggest you will be dealing with financial matters as part of your job, such as overseeing budgets and appropriating funds. Or you may be working with financial matters around the clock, say, if you are an accountant, broker, or day trader.
Capricorn is a big money sign, and planets in this sign also point to the possibility that you'll be focused on historical themes. You may be overseeing an estate sale, working on an auction, directing an archeological dig, or writing a screenplay or novel set in a previous era. These are a few ideas to get you thinking—anything that allows you to honor tradition or preserve history will be fortunate for you now.
The new moon of February 23 will help you increase your income with lots of new projects. Uranus, the planet that brings news you'd never expect, now in Taurus, will be in contact with the new moon and Sun in Pisces and with Mars in Capricorn. Uranus will send a direct, shimmery beam to each heavenly body in exact degree. Mars will be in your work-a-day sector, so your influx of cash may emanate from your regular job or an extra weekend job. News should thrill you, for the project will be tailor-made for you. The fact that Uranus will signal the moon and Sun suggests you will be paid well—and that it will all be based on your style and superb execution of the job.
Mercury will retrograde from February 16 to March 9, so sign all your papers early in the month. Once Mercury turns backwards, you will need to be careful to avoid signing anything. Watch over details as you move forward, for Mercury retrograde will make you rush, and regrettably, in the process you may become forgetful and distracted.
All month you will have a chance to show off the depths of your creativity. Jupiter (good fortune) and Neptune (imagination) will work together all year until mid-November. This is a rare aspect that you will enjoy and, through displaying your creative ideas, make more money. Jupiter and Neptune will form a rare and beautiful aspect on February 20, July 27, and October 12. Don't become overly stuck on those days, though. These two planets move exceedingly slowly and will be within significant mathematical orb most of the year, until mid-November, and then not again for years. Make the most of this special feature of 2020!
One exciting day for advancing your career will be February 21, when Mars and Uranus will align, setting off fireworks in your career and a buzz about you in your industry.