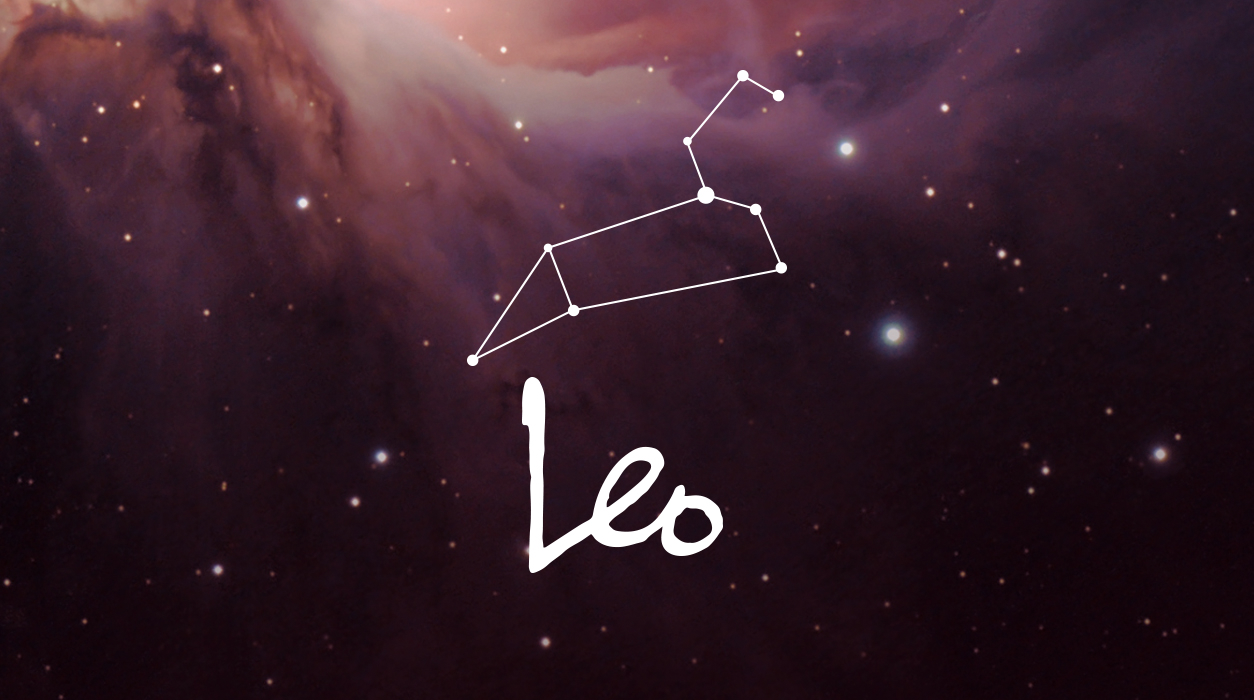 A Note from Susan Miller
AUGUST 2019
Dear Readers,
I am so happy to send you the August forecast, for it brims with happy surprises. July was an intense month for many readers, for we all were subject to two eclipses and Mercury retrograde. In comparison, August will be a breath of fresh air. Mercury is now direct, and we have one of the most beautiful new moons of 2019 on August 30 in Virgo. It will offer you an array of opportunities and many happy surprises in the last week.
Your Horoscope by Susan Miller
You have a fascinating month in store. It's birthday time, and the royal Leo is ready to celebrate. On July 31-August 1 (depending on your time zone), your birthday new moon will arrive and set off many thrilling opportunities, especially in matters of the heart. If you could see the build-up of four happy little heavenly bodies jumping up and down in your first house of personality, you would know that they are excited that your festivities will soon begin.
Venus and her lover Mars, the cosmic sweethearts, are both in Leo, and they arrived early, ready to greet the majestic new moon in her silky, white satin gown, long gloves and wearing a wreath of white flowers in her hair. On her arm is her distinguished partner, the mighty Sun. When the gracious moon arrives, the other little planets will step back and applaud. It's a happy event, and they understand her powers.
When a new moon appears in your house of identity, you can use it any way you choose. Direct her energy to an area of your life you would want most to improve during the coming birthday year, and take a step toward making that dream a reality. Mercury is no longer retrograde, and the July eclipses are behind you. This is your month to act, for the force will be with you.
You can have outstanding aspects in a chart, but nothing will happen without the appearance of the helpful new moon. The new moon will majestically take her wand and harness all the goodness swirling about in the universe at the time and package it in a shiny, white box with a glittering bow to make the good aspects in your chart fully accessible to you. That's what new moons do.
I am particularly excited about Jupiter, the planet of good fortune, growth, and happiness, positioned in your fifth house of truelove and about to send an ideal beam directly to the new moon, Sun, Mars, and Venus. Jupiter is in fire-sign Sagittarius this year (until December 2) and will be working hard for you to find love if you are single. You must circulate in the first two weeks of August to reap this new moon harvest—you will likely meet someone intriguing at a social event, not at work.
If you are attached, make the first week of August special. If you can take a vacation, do, for you need to tend to the personal, private side of your life. If you are dating seriously, you might become engaged or married in early August, perhaps in time for your birthday. If so, you will have chosen the best time for you in over a decade. If you hope for a baby, Jupiter will find that to be a capital idea, so start soon, this month if possible.
The full moon of August 15 will direct your attention to your partner and will receive beams from benefic Jupiter, located in your truelove sector. You will likely see a very happy culmination of a relationship, most likely in love, but it might alternatively be for business. With Jupiter showering you with golden confetti, I can't imagine anything but a happy outcome.
Now let's turn to action-oriented Mars, currently in Leo. Mars will have you eager to start taking steps on projects that hit delays in July. (Last month was frustrating due to Mercury being retrograde almost all month plus two eclipses that took many readers off course.) The pace will pick up noticeably in August, and you will be able to make plans. Mars teaches the value of being assertive and making a beeline to what you want most. It's a good idea—do it!
Mars is also called the timekeeper of the zodiac and shows what will draw your attention. Now that Mars is in your first house of your identity (what you look like and your personality), this is an important point of the year. You are starting an entirely new energetic Martian cycle. Mars first arrived in Leo on July 1 and will continue to favor you until August 17. You have not had Mars' help since July 2017, two years ago, so this is truly wonderful news. Mars will give you an exciting charisma and charm, and others will want to follow you.
Your ruler is the Sun, so any month that brings the Sun into a significant aspect with another planet is important for you to note. This month, August 5, August 6, and August 7 will be dazzling days, when Jupiter will trade scintillating rays with the Sun. These days are outstandingly lucky for you. Use one of these days to have a first date or a romantic dinner, apply for adoption, or see a fertility expert if you hope to have a baby (but have had difficulty conceiving). Or use these days to make a deal, see a VIP, take a major trip, or do something else dearly important to you.
Jupiter's current base is in your fifth house of truelove and children, so you can also surprise your children on August 5, August 6, or August 7 with tickets to a special children's show or other activity—it will be a hit.
This same part of your chart rules creativity, so show your ideas to your client with a detailed presentation—you are likely to win approval if you schedule to meet on August 5, August 6, or August 7.
Venus in Leo will make you irresistible, and this planet of love teaches that your natural magnetism is enough to draw others to you. This month would be a fabulous time to go shopping for new wardrobe items for the coming season. Women readers, the new makeup colors for the coming season will be on the market any minute, so go to your department store to see your favorite stylist for recommendations on a wildly flattering palette. Men, you love to shop too, and it's worth buying some new outfits that make you feel confident—those new clothes will be right for the real you inside.
Venus in Leo will also contact Jupiter, making another fabulous day for love and shopping, August 9. The transiting moon is moving into Sagittarius, so she'll do her part for you, too.
If you feel Jupiter, the planet of good fortune, has not been working hard enough for you in encouraging your love life, there is possibly a good reason. Jupiter, when retrograde, dims his light, and he has been out of phase since April 10. Watch the days that closely surround the date any big outer planet turns direct, and for Jupiter that will occur August 11—you will receive a subtle but accurate clue of good things to come. If you pay close attention, you will notice the clue, as a retrograde planet will always whisper the coming news, which will become louder shortly.
The full moon of August 15 will direct your attention to your partner and will receive beams from benefic Jupiter, located in your truelove sector. You will likely see a very happy culmination of a relationship, most likely in love, but it might alternatively be for business. With Jupiter showering you with golden confetti, I can't imagine anything but a happy outcome.
As you reach the later part of the month, you will begin to think more about money and how to make more of it. Mars will spend approximately seven weeks in this area of your chart, and Mars is known to push up expenses, You may already know that it will be time to write a certain large check, but if not, you might want to be a little conservative in spending until you know what will come up. The good part is, Mars will also make you more aggressive about finding a new source of income. Mars will zoom through your earned income sector from August 17 until October 3.
The best financial news I could ever give you is about the new moon on August 30, which will light your second house of earned income. This is your time to ask for a raise or to negotiate your salary for a new job. It is the only new moon of the year to light this financial part of your chart, and it is a peach. You will have five heavenly bodies in your second house of earnings and salary—Mercury, Mars, Venus, the Sun, and new moon. A new moon will open a path for two weeks, and the actions you take in that time have the power to change your income for a year or more. Act as close as possible to the date that falls just after the new moon arrives for best results.
This new moon of August 30 will receive direct help from Saturn in your sixth house of workaday projects, giving you a sense of financial security and stability. It looks like you can win a contract job to bring in extra side income, or if you are self-employed, to bring in an important new client that can add quite a bit of profit to your business as you move forward. That would be enough for me to love this new moon for you, but there is more!
Uranus in your tenth house of honors, awards, and achievement will suddenly send a friendly, encouraging beam to the new moon on August 30, along with the Sun, Venus, and Mars (all of them!) in your second house of income. This suggests more money is on the way, quite out of the blue, and it seems to come along with a new title, more power, and responsibility. You may also receive praise or a special honor. You've put in a stellar performance, dear Leo, and at month's end, here comes your reward.
Knowing that you may receive special recognition at month's end, be sure your work is the best it can be. As is the case of all astrological situations, a lot depends on how you've performed all year, for this will be a point of great victory if you have worked hard and smart. It's also wise to use the new moon to ask for the raise because your timing will be perfect—it looks like your boss or client will be very much on your side and want to give you the raise you want. This new moon will be especially strong in early September, with the first week being the strongest.
You will have superb days leading up to the new moon too, so I will now backtrack a little to note those dates. Use them well.
On August 21, Mercury and Jupiter will be in sync. This is a classic aspect for success with contracts—negotiate and sign on this day.
On the weekend of August 24, you will have a superb chance to make money, when cosmic lovers Venus and Mars embrace in your second house of earned income. This will be a Saturday, so if you are an artist who works on weekends—such as if you are a singer, musician, songwriter, actress, makeup artist, photographer, filmmaker, or work in any other creative field—you may do very well financially on this day. You need not be an artist, however—if you work on Saturdays sometimes, this one is your lucky day.
Two more days are barreling your way that will glitter and glow.
Watch Monday, August 26, when Venus and Uranus will be in sync. Uranus is in your tenth house of career success, and Venus will be in your second house of earned income—what a perfect duo to help you make money and have a career victory. When the offer to work on a prestigious project comes up, money from heaven will rain down on you.
Finally, also circle August 28, when Mars in Virgo will receive a call from Uranus in Taurus on your behalf. This is a very powerful aspect, Mars trine Uranus, and surely, you can add a jewel to your crown at this moment. Prestige, status, more responsibility, and generous money to go with your new title is there for the asking. Be persuasive, and all will come to you.
Keep in mind that the sensational new moon follows, and all the aspects on August 24, August 26, and August 28 will fold into the magnificent new moon in Virgo, on August 30, so after this date, in September, your money should begin to roll in at a steady pace.
SUMMARY
This is your month, dear Leo, for when it comes to love, you're holding all aces. The month begins with the new moon and Sun in Leo, a big plus for you in the two weeks that follow. Jupiter will be in perfect angle to the new moon and Sun, which is a major blessing—your romantic life can now bloom beautifully. All Leos will benefit. Whether you are single and hoping to meet your one true love, or you are settled with your soul mate—love is on the way. If you want a baby, this month will give you one of your best chances yet.
Meanwhile, Uranus will be stirring the pot in your career and is poised to go retrograde on August 11, rendering him weak until January 10, 2020.
Jupiter will go direct on the same day, August 11—having been retrograde since April 10—and this means that the planet of good fortune, Jupiter will become powerful and be in a fabulous position to help you from now on. Cupid's little angels are already on the way to help you find love and form a strong relationship.
The full moon of August 15 could be quite dazzling—it may bring an engagement or mark the date of your wedding. If you are already married, you can now spend quality time together, and with Venus and her lover Mars orbiting within just six degrees, both in Leo, this full moon could be sexy and magically romantic.
If you are not seeing someone and not married, you may see this full moon August 15 bring an exciting culmination to a career partnership. You may sign papers together or hire a specialist to work with you in a one-on-one way. That person might be an agent, publicist, writing partner, business partner, lawyer, or accountant with a certain specialty, or another expert to help you move ahead. Or it may be that professionally, you may receive surprising good news about a promotion or new job, one that would add to your prestige and influence on your role.
Saturn and Pluto will be in communication with Neptune near the full moon on August 15, adding stability to your finances. Best of all, Jupiter will signal the Sun and full moon, adding a sense of joy from forming the partnership. If the collaboration is for business, Jupiter will encourage a creative approach and signal that profits are on the way.
The new moon of August 30 will bring five heavenly bodies to your financial sector, a time when you will likely hear very good news about your income. All those planets will be in Virgo and receive blessings from Saturn, indicating that you might well feel a sense of long-term security. Meanwhile, Uranus will add a sudden, sweet surprise. Indeed, Uranus will help you financially in surprising ways.
Don't be on vacation at the end of August or early September for you will miss some of the financial goodies that the universe will be cooking up for you.