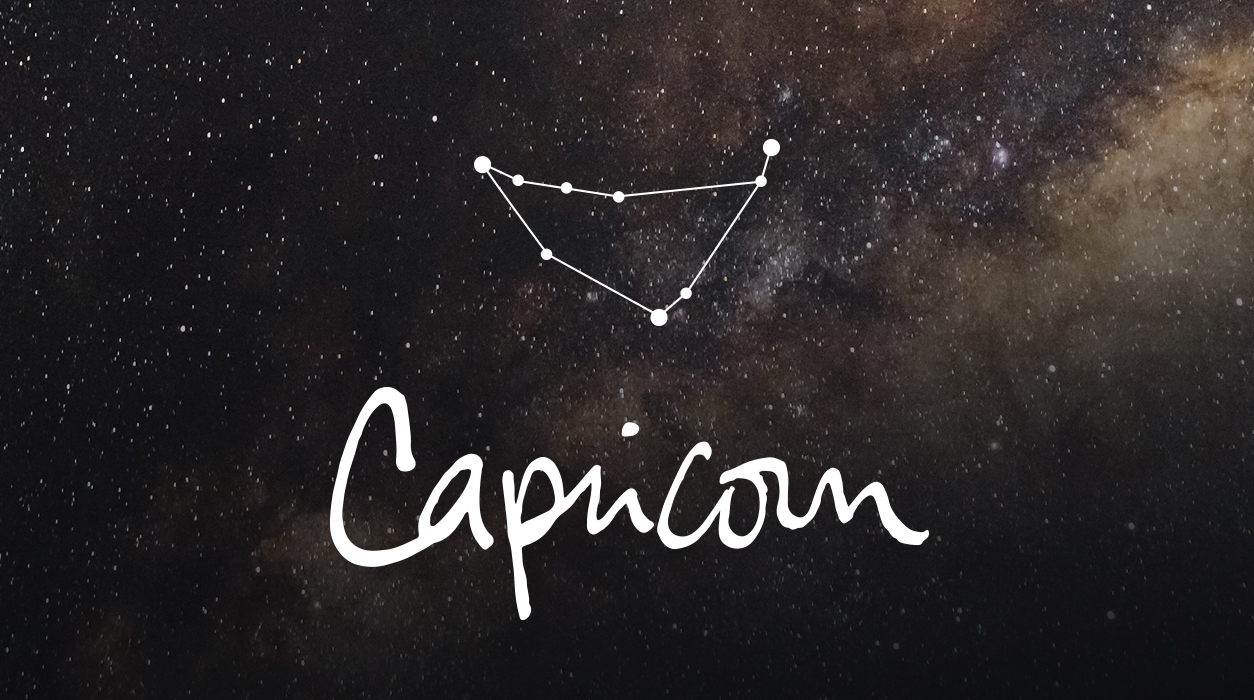 Your Horoscope by Susan Miller
This will be a social month—lighter, softer, and sweeter than April turned out to be. The Sun rolled into Taurus last month on April 19 and is now lighting your house of romance, children, and creativity. The new moon in Taurus on April 22 created bright possibilities concerning these matters for weeks to come. Although we are in a pandemic lockdown, your mood will be noticeably happier. You may find you are more in the mood to take part in creative activities, something you should do, for you may be surprised by the fine quality of your output.
The first important date to watch this month is the May 7 full moon in Scorpio, 17 degrees, which will light your eleventh house of friendship. All full moons are felt two days before and four days after they appear—bringing you into the weekend of May 8-10. Jupiter and Pluto in Capricorn will be highly supportive of that moon, and although their degrees may be a little wide, both planets will still be within the mathematical tolerance that allows them to be supportive of you.
A friend may go out of his or her way for you, and this gesture may touch your heart. You seem to miss your friends, so on May 7 or close to it, you might organize a Zoom dinner party to share stories and enjoy catching up.
In addition to friendship, the eleventh house is associated with humanitarian projects. On this full moon, May 7, or on one of the days surrounding it, you might help a charity by sharing your expertise in a master class on Instagram Live or another digital platform and donate all the proceeds to the charity.
The eleventh house also rules hopes and wishes. This full moon may bring you news that a deeply held desire of yours will now come to fruition. This could be a magical full moon for you.
I like this full moon so much because you have the planet of news and communication, Mercury, now in Taurus, your fifth house of truelove, and Mercury will be in perfect communication with Pluto, Jupiter, and Neptune. Your interaction with the one you love should become silky smooth, and Neptune might add a spark of inspiration from your live-in partner.
If having a baby is a dream, you might find out you are pregnant this month. If you have children, you are now more adjusted to the rules of quarantine and have settled into a routine that has given structure to your days. With everyone home all the time, the household duties of cooking, cleaning, and grocery shopping have become more time-consuming. As the master producer you are, you have likely figured out ways to handle all of this, it just took you time to adjust.
If your birthday falls on January 6, plus or minus five days, you will feel the charming effects of this May 7 full moon the most. The same is true if you have Capricorn rising at 17 degrees or the natal moon in that sign at the same degree, and in all cases, allow a tolerance of plus or minus five degrees. Similarly, if you have a natal planet in Capricorn, Virgo, Taurus, Cancer, Scorpio, or Pisces at 17 degrees, plus or minus five degrees—a happy episode is coming your way.
Having children home during a pandemic lockdown is certainly not easy, and helping them with their homework as they get used to remote, online learning, adds an extra layer of difficulty. Yet this month, you seem to have become a pro at handling these duties along with juggling your own workload and the mounting Zoom conferences on your agenda. Your children will enjoy seeing more of you and will love cooking with you. They are more flexible than you might think.
Transformational Pluto and good-fortune Jupiter, both in Capricorn, will be within range of the new moon, May 7, close enough to offer an out-of-sign trine. The result is that this job should pay well, for Pluto and Jupiter are big money planets and are in the correct position to help you. You are favored, dear Capricorn, so stay confident!
In terms of work, you have been in the spotlight since January when you had six planets in Capricorn. You've worked hard, and you have achieved much. In the coming two months, you can safely turn some of your attention to your love life and family to create a much-needed life balance.
Venus, the planet that rules your solar tenth house of professional honors, awards, and achievement, will go retrograde starting May 12 and end June 24. This means it's not the time to develop new business, but you could focus on present and former clients who have always supported you. Those people have shown they believe in you, so this is the perfect time to thank them.
Experts say that 80 percent of your business comes from 20 percent of your client base—it's the tried and true 80-20 rule that covers everything in life. (For example, you likely wear 20 percent of the clothes in your closet the great majority of the time—they form the structure of your wardrobe. In a similar sense, 20 percent of the work you do, or clients you service, provides the basic structure and foundation to your work.) This month you may want to show gratitude to those who have been so loyal to you.
Finish up as many deals and projects as you can in the first half of May (ideally before May 12). Not only will Venus go retrograde then, but next month, Mercury will go retrograde from June 17 to July 12. It is never wise to sign papers during Mercury retrograde, for chances are you will have to renegotiate later, add clauses for clarification, or insert missing items.
If you have to buy a new electronic item like a computer, TV, car, or smartphone, hurry to get it this month, as Mercury rules electronics. Although Mercury won't go retrograde until June 17, you will begin to feel the scrambled messages and gaps in judgment as early as June 4.
I will tell you about other planets about to retrograde here, but don't let this worry you—retrograde planets give you the time you need to go back to previous projects and make corrections. The planets that orbit closest to earth are the ones you feel more directly when retrograde, so that would be Venus, Mercury, and Mars. (Mars will not retrograde until later in the year, September 9 to November 13.) These are always the three planets to keep your eye on. This month is unusual because another trio of planets is about to retrograde, too.
Pluto just turned retrograde on April 25 and will go direct October 4.
Saturn will turn retrograde this month, May 10 to September 29.
Jupiter will turn retrograde from May 14 to September 12.
Saturn is your ruler, so during the coming retrograde period, you might not see as much progress as you had hoped in any area of your life. You won't be at a standstill, but advancements and victories will be smaller and incremental. Starting this month, you will have time to examine how much you have achieved over the past 18 months and decide if you want to stick with the program you originally set for yourself or make adjustments.
The retrograde of Pluto and Jupiter have had an impact on the massive spread of the coronavirus worldwide. These two planets are orbiting tightly together in 2020, and this is the first time these two planets have met in 13 years. Pluto rules viruses, while Jupiter expands all it touches, and because Jupiter was, and still is, conjunct Pluto, Jupiter has been mushrooming this virus across the globe. Now that both are retrograde and in a weakened state, you will see the spread of the virus slow down. You will see a reduction in virus cases, hospitalizations, and deaths. Don't assume you can relax your guard, though. This is a lethal virus that will return stronger than ever at the end of September or early October and rage until at least mid-December. Let's pray that by year's end, the scientists have a vaccine to lower its spread and a treatment to help those who have suffered so severely.
Now let's talk about your finances. You've had high expenses throughout April due to the tour of Mars in your second house of earned income. Saturn also entered this same house when it moved temporarily into Aquarius on March 21, but he will leave and regress back to Capricorn on July 1, a time when it will be easier to get control of your money and see a better return on it.
You need not wait that long to see an uptick, though, for Mars will leave Aquarius on May 12, and your outgo of cash should almost immediately end after that date.
There is more news to be optimistic about. You have an excellent new moon on May 22 in Gemini, your work-a-day sector, which should bring opportunity to work on a new project. If you are self-employed, a new client or side job may come up. This new moon is in the double-bodied sign of the twins—Gemini—so two new job opportunities could come up soon after May 22. Your ability to speak and write clearly could be why you would be chosen for the new project, or if you are technical, then you might be writing or overseeing code.
The best part about this new moon, May 22, and the days and weeks that follow, is that Saturn will send a comforting, stabilizing vibration to the new moon. That means you will like the pay you receive from this project. Although having Saturn in your second house of income is sometimes a limiting aspect, this time, as you see, Saturn adds to your feelings of security. See what calls and emails come in after this new moon arrives, May 22. There is more!
Jupiter and Pluto are in late degrees of Capricorn, and the new moon is in very early degrees (two degrees) of Gemini. That means transformational Pluto and good-fortune Jupiter, both in Capricorn, will be within range of the new moon, close enough to offer an out-of-sign trine. The result is that this job should pay well, for Pluto and Jupiter are big money planets and are in the correct position to help you. You will have to show the universe your intent by investigating all job opportunities that come to you after May 22. You are favored, dear Capricorn, so stay confident!
Let's turn to matters related to relaxation and private time for you. After Mars leaves Aquarius, he will move to Pisces, a sign that is highly compatible with Capricorn, so you will likely enjoy the coming six weeks, which will start May 12 and go to June 27.
During these six weeks, Mars will light your third house of communication and travel. It's unlikely you will be able to fly anywhere, but if you have a car (or can rent one), you might take a drive into the country for a change of scene. If you have a country house or can rent one, you might go the weekend of May 8-10. Do not stay with a friend, for you might be an asymptomatic carrier of the virus. It would be better to rent a cottage from Airbnb and get some fresh air and sunshine. For you, your partner, and children (if you have them), this could be a sweet respite. If you have no partner or children that you live with, then go alone—you will still enjoy your time away for a night.
Earlier I spoke about Venus ruling many parts of your life, including professional honors, awards, and achievement. Additionally, Venus rules money, luxury, parties, and all the gorgeous embellishments, from jewels to elegant lingerie and fine wines to artisanal chocolates. Venus' main job, however, is to bring you love, but she is about to retrograde, from May 12 to June 24. Astrologers know that when Venus sleeps, she withholds her greatest powers. I was very concerned when I first saw that Venus would retrograde during prime bridal season, May and June, for to wed during Venus retrograde is not a good idea—there is a danger that love and affection will likely cool at some point during the term of the marriage.
If you were planning to marry this month or next, but the pandemic interfered with your plans, then the universe protected you. Do not schedule your wedding for later in the year—the pandemic is returning, stronger than before, in late September through mid-December. I am also not enthusiastic about doing anything of vital importance, including marriage, during Mars retrograde, which will happen from September 9 to November 13. (Mars retrogrades every two years.)
If you are single, it would be best not to try to start a new relationship this month or next. I hear of people becoming friends on dating apps and sites, friendships that might lead to something more later, but it would be best to wait. Venus rules Capricorn's solar fifth house of truelove, so having Venus in a weak position is a problem. You have a lot going on this month with career and money, and with friends too, so concentrate on those areas. Love will come later.
—————————————–
Please Note: On October 1, 2020, there is a full moon in Aries 9º, not Aquarius 9º. We apologize for this error in our 2020 calendar.
——————————————
SUMMARY
The full moon in compatible Scorpio, May 7, is a beauty that will put you in a social mood. You may celebrate a friend's birthday with a Zoom dinner party, maintaining your social distancing. Or, if you prefer, you may plan a beautiful home-cooked dinner for your partner to celebrate a recent career victory.
This sector—the eleventh house—is also the area of hopes and wishes, a place in the chart that will light up with the full moon May 7. It will receive shimmering vibrations from Jupiter and Pluto, both in Capricorn, and might bring news of a breakthrough on a desire that is close to your heart. Your happy episode might have to do with news of a pregnancy or the birth of a new baby, or it may have to do with critical acclaim you receive for a creative project you are now finishing.
In terms of your finances, Mars has been forcing up spending recently, as far back as March 30. This trend will continue only a few more days, until May 12. After that date, you will not have the high level of expenses you've had to juggle in April.
Looking forward, while Mars will tour Pisces from May 12 to June 27, you will start to see plenty of communication coming from a wide variety of people you know from work, and also from your personal life. At least two new projects will come to you that will need to be worked on quickly—and it seems you will enjoy doing them. The friendly new moon in Gemini, May 22, in your assignment sector (sixth house), will set this trend in motion.
Your wish to elevate your professional status, always a goal of a Capricorn, will require patience because Venus, the ruler of your tenth house of professional advancement, will be retrograde from May 12 to June 24, almost exactly matching the period Mars will be stirring up activity in your work-a-day sector. A promotion or offer from an outside company for a position will have to wait. If you take a job with Venus retrograde, it may not work out well for you. However, if you are unemployed—take it. Venus rules money and profits, as well as all the lovely parts of life that I listed earlier.
In June, we will have the start of three eclipses—the first in Sagittarius June 5, the second in Cancer June 21, and the last one on July 4-5 in Capricorn. After the messages of the eclipses have spoken, the road ahead will become clearer.
A side element of Venus retrograde (May 12 to June 24) is that it makes it a poor time to make important changes to your appearance. Don't risk asking your roommate or partner to cut your hair—you are not likely to like the result. To be clear, however, it is fine to follow good grooming routines.
If you are single, this would not be the best time to start a new relationship, for Venus also rules love and romance and happens to be the natural ruler of your solar fifth house of love. Be content to focus on your work projects, and find opportunities to make money. Enjoy, too, the warmth of friends. Later, you will be glad you waited to initiate romance after June 24.