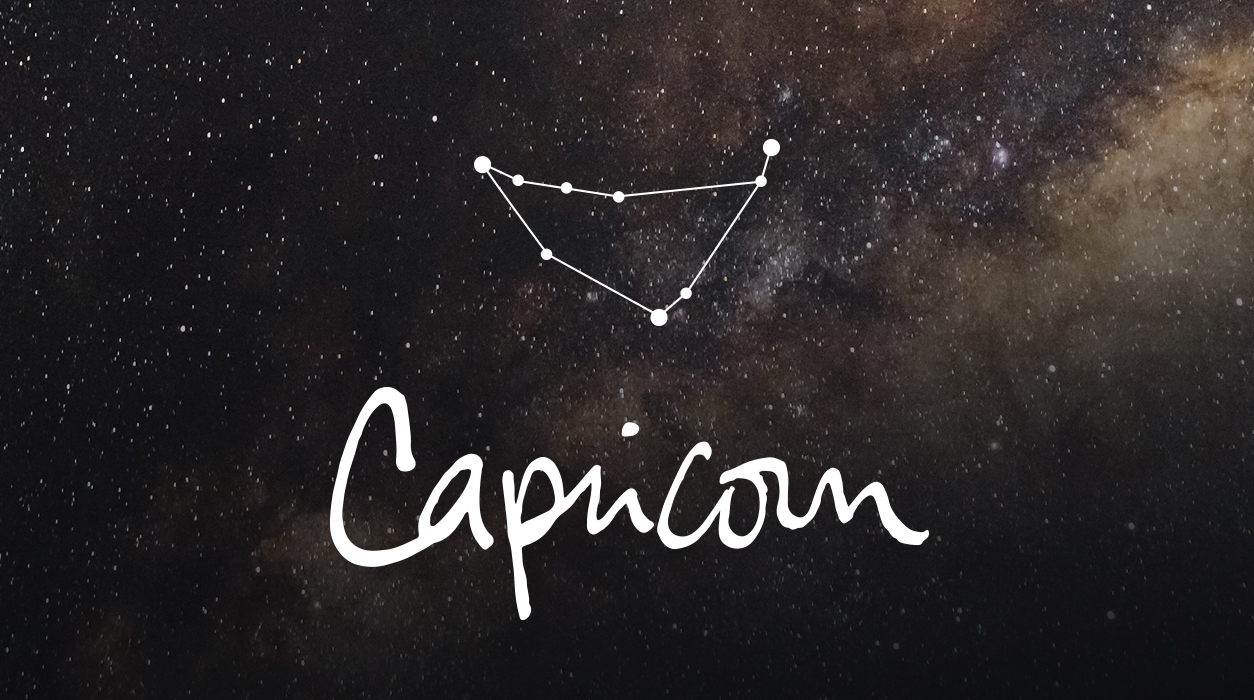 A Note from Susan Miller
May 2019
Dear Reader,
I am so excited about May I can hardly contain myself. It brims with happy, positive aspects, and brings many joyous surprises. I feel you will love May!
As we go through the month, I will continue to remind you of important, sweet aspects on Instagram (@AstrologyZone), Twitter (also @Astrologyzone), and on Facebook (Susan Miller's Astrology Zone). Keep looking for the blue Verified check mark next to my name on all three social media platforms as some people are pretending to be me. I will post almost daily so that you will be able to use every sparkling aspect as they come up—there will be many!
Your Horoscope by Susan Miller
May has all the makings of a fantastically romantic month for you. May is such a beautiful month with so many excellent aspects that you may proclaim it to be your very favorite of all of 2019.
As you enter May, the new moon on May 4 in Taurus at 14 degrees will make you happy. It will light your solar fifth house of truelove, giving those Capricorns who are single a chance to meet a new and special romantic partner. Capricorns who are attached will join in the joyfulness of this new moon, too. If you are in an established relationship, you can find more time for the one you love, and chances are your partner will respond in kind, lavishing you with attention as well.
I'm excited about this new moon because it will receive shimmering beams from Saturn, your ruling planet, which will add stability to your romantic life. Saturn will also add objectivity—if you are single and do meet someone new, you will be realistic about your choice. Pluto will orbit very close to Saturn, adding power to this trend—Pluto in this position in Capricorn, close to Saturn, will work to rejuvenate your love life. This means that whether you are married, dating seriously, or single, you have many reasons to be excited, for this new moon might just set off a new chapter in your love life.
If you dearly want to have a baby, this new moon could be the answer to your prayers. If your time of the month cooperates, try anytime after May 4 for best luck. Five out of the ten heavenly bodies in our solar system (the Sun, new moon, Uranus, Saturn, and Pluto) will support your every wish to add texture and depth to the private, emotional side of your life. You also have planets in two water signs, which will support your Capricorn earth sign: Neptune in his home sign of Pisces during the entire month, and in the second half of May, you'll have Mars in compatible water-sign Cancer. This bodes extraordinarily well for your outlook for romantic happiness now and in months ahead.
It is rare to see a new moon that is this supportive, and being in an earth sign like yours, dear Capricorn, makes it glow doubly bright for you, so you will absorb the goodness of the gifts of this new moon easily and naturally.
This new moon, May 4, will also encourage your creativity in a big way. If you are paid for your ideas at work, make yours brave and bold, for it is likely one or more VIPs will applaud and approve them.
As you see, all Capricorns of every birthday will benefit from the outstanding new moon in Taurus. If your Capricorn birthday falls on January 4, plus or minus five days, this new moon will be even stronger and will speak directly to you. The same is true if you have Capricorn rising or your natal moon in Capricorn at 14 degrees, plus or minus five degrees. Also, look to your natal chart to see if you have a natal planet in Capricorn, Virgo, Taurus, Cancer, Scorpio, or Pisces at 14 degrees. Allow a plus or minus tolerance of five degrees. If you have a planet that fits the description, it will be very lit up. Matters of love, creativity, and children all shimmer for you this month, and if any of these qualifiers fit your chart, you will benefit doubly so.
One of your most sparkling days for love and fun this month will be May 9 when Venus, the planet of love (and which rules Capricorn's house of love and pregnancy), will be in divine sync with Jupiter, planet of good fortune. Jupiter, working with Venus, will enlarge your chances of finding or enjoying love. Travel is indicated for you this month too, and may boost your chances for  romance even more.
There are several days I would like to point out to you so you can circle them on your calendar.
One of your most sparkling days for love and fun this month will be May 9 when Venus, the planet of love (and which rules Capricorn's house of love and pregnancy), will be in divine sync with Jupiter, planet of good fortune. Jupiter, working with Venus, will enlarge your chances of finding or enjoying love. Travel is indicated for you this month too, and may boost your chances for romance even more.
Additionally, a communication (letter, text, email) that you receive on May 9, or near this date, may set your heart on fire.
If you are single, a blind date might work out very well on May 9, so set up a meeting in a popular, intriguing coffee shop and expect the best.
On Saturday, May 11, the Sun and Saturn will be in supreme harmony, another wonderful day for love. The Sun will be in your fifth house of truelove, and Saturn will be in your first house of personality. On this day, a promise you make to your sweetheart, steady lover, or even to your child (no matter what his or her age) is likely to be a bond, a promise that may last forever. Financial decisions made on this day shine, too.
Now let's turn to Mars, the action planet, that will continue to move through Gemini, the sign Mars has been traveling through since April 20. Mars has made your workplace busy, so keeping up with the steady flow of all you are expected to do and keeping your standards high has become your first priority. Your work life will calm down to a more manageable pace as soon as Mars enters Cancer on May 15, to stay until July 1.
When Mars moves through Cancer during the coming six weeks, you will have more time for your partner. While it is true that Mars in your committed partnership sector can sometimes bring up an occasional disagreement, I feel that with such a plethora of stunningly positive, cooperative aspects this month, your relationship should go well. Mars in Cancer will be aligned so beautifully with the emphasis on Taurus this month in your fifth house of truelove that I only can imagine you will feel wrapped in a cocoon of love.
May 22 is one day that will shine brilliantly for love. On this day, Mars in Cancer, your partnership seventh house of marriage, will receive a lovely, electric beams from Uranus, setting up a magical link between your fifth house of love and your seventh house of marriage. If you've been dating a long time, you may receive (or give) a surprise marriage proposal, out of the blue.
Or instead, you could harness the energy of this day, May 22, and direct it toward business purposes, where you may quickly decide it is time to make a pact with an expert you want to add to your team at work. It may feel like an epiphany—suddenly, you may clearly know what you must do.
If you need to sign papers this month, there are several days that stand out for you. Whenever you sign important papers, you always need a strongly and positively aspected Mercury, for Mercury rules contracts. You will have that on May 2, when Mercury will be aligned beautifully with good-fortune Jupiter. If you sign on this day, it seems generous profits will flow from your partnership—it's a splendid day to sign.
I also love Thursday, May 16, when Mercury and Saturn, your ruler and planet of longevity, will work together. This is a fantastic day to build a bond together that could last a very long time—even a lifetime.
Now let's look at your additional prospects for love, fun, and good looks, all of which will be abundant this month. On May 15, Venus will enter Taurus, a wonderful development, and she will remain in your fifth house of truelove until June 8. This is the only time this year Venus will move through your romantic house and be so magically supportive to your Sun in Capricorn, so by all means plan to step out. With Venus in divine sync with transiting Saturn in Capricorn, you may want to shop for new wardrobe items now, for Venus will see to it that the items you find will make you look like a million dollars. While you are treating yourself to some new clothes, see about refreshing your hair and other parts of your appearance, too. When Venus is in her home sign of Taurus, as she will be beginning May 15, it's the perfect time to spend a little money on yourself.
The romantic sparkle of the month will be at full bloom on Saturday, May 18, the full moon in Scorpio, to light your eleventh house of hopes and wishes, groups and friendships. It looks as though you will be invited to a very special celebration, one that will bring many happy people together for fun and celebration. The event may be a wedding, birthday party, baby shower, graduation dinner, political or charity fundraiser, or perhaps an elegant industry conference or seminar. It could even, I suppose, be an athletic event that has many cheering people present, a fascinating and stimulating trade show, or an event at your club.
There is no doubt that the full moon of May 18 will be very special, one of the very best I have seen in a long time. You will have the Sun, Mercury, Venus, and Uranus all crowded into highly compatible Taurus, your fifth house of truelove. On top of this, the Sun and Mercury will be receiving lovely beams again from your ruler Saturn and also from Pluto. This means that this full moon will have the possibility for bringing you great happiness along with the possibility of making a new friend as a result of your attendance at an event. If you get an invitation to any party or activity on or close to May 18 go, for this will be a lovely, memorable moment in your timeline that you will always recall with a smile.
This full moon will be joyous for every Capricorn, but doubly so if your birthday falls on January 17, plus or minus five days. The same is true if you have Capricorn rising or your natal moon in Capricorn, in each case at 28 degrees plus or minus five degrees. If you have your natal chart, take a look to see if you have a natal planet at 28 degrees (plus or minus five degrees) in Capricorn, Virgo, Taurus, Cancer, Scorpio, or Pisces, and if so, that planet will be lit up and very beneficial to you. Be sure to note on your calendar of what happens—it should be something that makes you very happy.
In a month that will shower you with beautiful, festive, and romantic vibrations, you will have two more special days. Wow! It's hard to imagine a month better than May for your love life.
Watch Thursday, May 30, when Venus in Taurus will be contacted by Neptune, planet of unconditional love, in what astrologers call a sextile position, known to bring opportunity, in this case for romance. This portends a glamorous evening for love. Taurus is the sign found on the cusp of your solar fifth house of truelove, and on this day, Venus will receive vibrations while in that house, and the transiting moon will cooperate by being in Taurus, too. Wow, such a lovely evening you have in store.
On the following day, May 31, the very last day of the month, Venus and Saturn will collaborate in a magnificent trine position, the most heavenly aspect possible. On this day, if you make a promise, it will help you build a bond that lasts and lasts, joyfully holding you together, possibly forever.
Dear Capricorn, you really do have an extraordinary month.
SUMMARY
You have a glorious outlook for the love, fun, and friendship this month. Consciously decide to push back from your desk and leave the office at a decent hour. You've been under a great deal of pressure over the past year-and-a-half, due to the presence of Saturn in Capricorn, but this month, you will have the time and motivation to treat yourself to fun. Single or married, this month is for you.
The new moon of May 4 will fall in Taurus, an earth sign like yours, and it will likely bring happy news regarding social events and opportunities for lyrical romance in the days that follow. Plan to step out and show your face to the world. Your spirit and optimism will be high, and your enthusiasm for life will flower and draw others to you. This majestic new moon will arrive while holding the arm of the Sun, and Uranus will follow the pair—these luminaries will bring all sorts of opportunities for you to enjoy yourself in May.
If you are single, this is the only new moon in Taurus this year, which will give you your best shot at love in a long time. You must do your part by looking your best and making a point to circulate. Cupid and his little fleet of angels will do all they can to help you find love. Be confident that you have all you need to attract the right person to you, and don't let anyone tell you that you are deficient in any way. Indeed, this new moon could prove to be life changing for you.
If you are attached, you, too, will feel the glow. You will have more time with your steady sweetheart or spouse and will be able to plan fun activities to do together. You might decide to take a romantic getaway to enjoy some needed private time alone for the two of you. If you hope for a baby, this month would be the right time to try for conception in the days and weeks that follow this rare and special new moon, May 4.
To add to your rosy outlook, Venus, the planet of love that rules your true romance sector, will move into Taurus (the best place for you) on May 15, ensuring your magnetism will remain unusually high through June 8. This month, watch May 18 for the possibility of a fateful, unexpected meeting, for Venus will contact Uranus—the meeting could feel like a thunderbolt.
You certainly have a gleeful month, for the full moon of May 18 will likely put you in the middle of many happy people. You may be going to a wedding, birthday party, baby shower, charity benefit, or even an exciting sporting event or rock concert. Or, you may attend a festival, trade show, or conference that is related to your career or centers on a topic of special personal interest to you.
If you do attend an event that draws many people together over the weekend of May 18-19, the setting will likely be quite soft and enchanting. If you make a new friend at one of these events, with Saturn so prominent, you both are likely to stay close in the future. Dear Capricorn, you have quite a divine month in store.