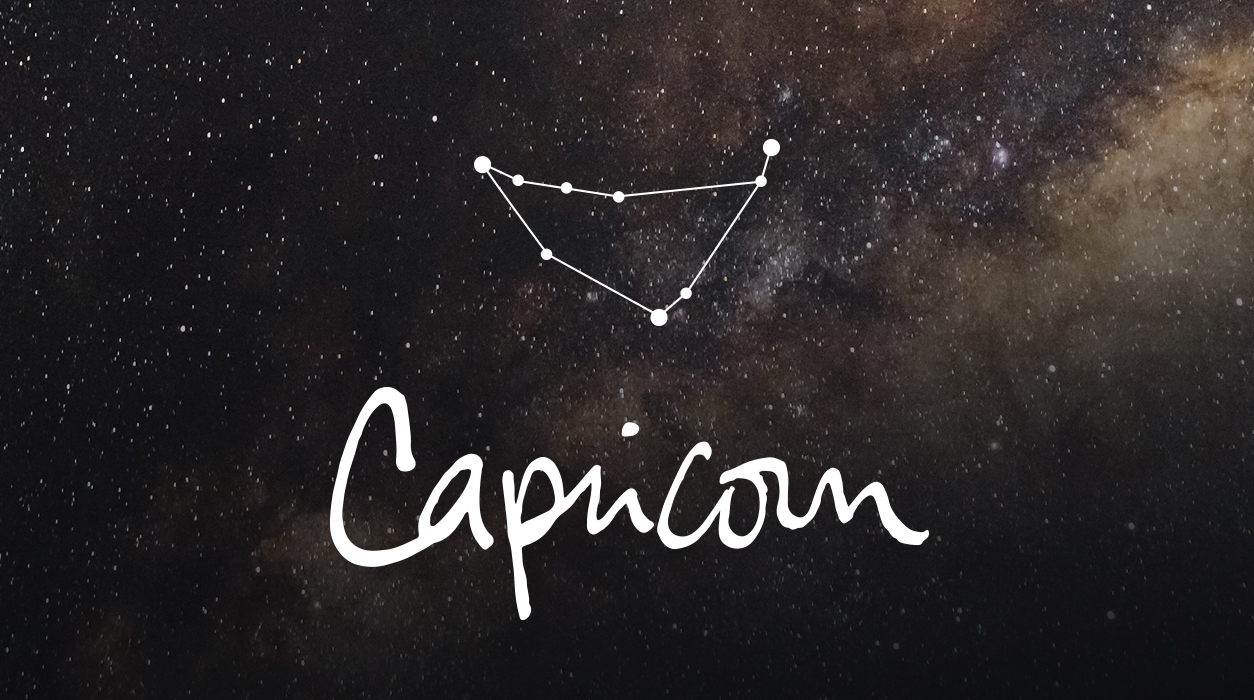 Your Horoscope by Susan Miller
The coming weeks in June and July with three eclipses could well become the most important moments of the year for you. Events in the outside world, over which you had no knowledge or control, might come to your doorstep and change your life. That's often what eclipses do. They also bring surprise, change, productivity, and progress to our lives. The universe is built on strength. Eclipses test the strength of relationships and situations, and often they will do what you could not do for yourself—show you truth and force you to make a decision about what you must do next.
Eclipses can bring happy events, or they can shock us and bring events that knock us sideways. The universe sends a pair of eclipses every six months to pull us out of our routine and into something that might challenge us but also that ultimately will push us into something better. In either case, they bring opportunities to grow and mature. Everything hinges on how things have been going for you with a certain relationship for months, and possibly years, prior to the eclipse.
Full moon lunar eclipses, Iike the ones June 5 and next month, July 4-5, bring closure. Something ends, and something else begins. Sometimes a situation or relationship will "eclipse out" so that you can move into a new set of conditions. A new moon eclipse, like the one June 21, will bring a chance to make a fresh start.
We have three eclipses coming every two weeks, two this month and one next month. To have three, each two weeks apart, is not usual, but it does happen whenever one family of eclipses is ending and a new family of eclipses is starting up. That is what we see this month, with the Cancer and Capricorn eclipses coming to their last ones, allowing the right-of-way for the Gemini-Sagittarius family to begin. When a new series is just starting up, they overlap with one of the new sign along with two eclipses of the former sign. That is what is happening in June and July.
When eclipses fall in your own sign of Capricorn or your opposite sign of Cancer, they can bring sweeping changes. The good news is that after the last one occurs for you in early July, you will be done with eclipses that spotlighted you. After July 4 next month, you will not see any more eclipses in Capricorn or Cancer until one arrives in July 2027 and more in 2028 and 2029.
Eclipses have a way of challenging and also rewarding us in ways we can't anticipate. Eclipses always have a purpose. They shake you out of a complacent mood and almost force you to learn new skills and investigate new opportunities. You can't pronounce an eclipse as good or bad at the time it occurs because all eclipses have a second act. Until you see where the eclipse takes you next, you won't know if that eclipse was helpful or not, and that can take weeks or months to find out. Perhaps you have heard the expression, "It is not over until the fat lady sings." (That is referring to the final performance in an opera—you can google the saying for more detail.) That fits here. Don't be so quick to say an eclipse was good or bad for you. It has to play itself out. You may be surprised to see that an event that you initially thought was bad turned out to be a blessing.
Every six months we have a pair of eclipses, and for the past two years, the family of eclipses was in Cancer and Capricorn. You likely didn't feel each eclipse in the long series—you likely felt only one or two. To notice the effects of an eclipse, you have to have the mathematical degree of that eclipse touch your Sun, moon, rising sign, or a planet in your natal chart. I have a list of all the eclipses from 1994 to 2030 on the home page of my website (look to the lower left side), so you can check the exact degrees of each one.
Here are the dates of the Cancer-Capricorn series of eclipses that already occurred: July 12, 2018; January 5, 2019; July 2, 2019; July 16, 2019 (this may have been the hardest one); December 24, 2019; and earlier this year, January 10, 2020.
New moon eclipses like the one June 21 will create an opportunity to start a new partnership with one individual. At eclipse time, you may decide to marry the person you love without any further hesitation or delay.
We now will add the new ones due now on June 21 and July 4-5, 2020. I will give you information on the one coming this month, as well as the new one in Sagittarius, June 5. When you look at the list of the past eclipses in the Cancer-Capricorn family, does one of these dates stand out for you as important? Keep in mind that eclipses will deliver their messages within about a week of their appearance, usually very close to the date. Some eclipses will affect you one month to the day earlier, and others will deliver their news one month to the day later.
An eclipse falling opposite your birthday will touch you, too. For example, the June 21 eclipse would affect you if your birthday falls on December 21 because Cancer and Capricorn are on the same 180-degree axis. Said another way, think of a seesaw, with Cancer on one side and Capricorn on the other. They are forever linked by each other's movements.
Okay, now let's look at the two eclipses this month in detail.
The first one, due June 5, appears to be a bit stressful. It will be a full moon lunar eclipse in Sagittarius, 16 degrees. Yet this one is milder than some of the ones you felt over the past two years because, of course, this one is not part of the Cancer-Capricorn family. The June 5 eclipse will be a full moon on steroids (all eclipses make normal full and new moons extremely strong). This solar eclipse will light up your solar twelfth house of secrets. You may find out some information that someone hid from you. News at eclipses comes out casually, in an offhand way, sometimes given or discovered by accident.
The main reason this eclipse might feel stressful is that Mars and Neptune will be in Pisces, your third house, at a sharp 90-degree angle to the full moon eclipse in Sagittarius, and at the same time, in the other direction (the other side of the see-saw), the Sun and Venus in Gemini will also be receiving a 90-degree glare from Mars and Neptune. Neptune's presence seems to point to the theme of mystery or the learning of a secret, or alternatively, Neptune's presence could bring on a misunderstanding or miscommunication that would have to be sorted out.
Mars is next to Neptune and could engender an angry response to the incident, possibly from a neighbor or sibling or cousin, for the third house rules these individuals.
A third way this eclipse could manifest is that a contract is presented for your signature, and you find you'll need to change many clauses. You may be upset at the attitude underlying the entire tone of the contract—that it is too one sided, protecting the other party thoroughly but not you. You may wonder if you even want to enter into the agreement. Mars and Neptune can create a tough mix because Mars is quick to be aggressive, and Neptune brings an unclear environment. Neptune can be deceptive and obfuscate facts. You will need to have a meeting, perhaps on Zoom, to discuss the contract point by point.
There is a fourth way this eclipse might affect you—you may have more than usual interaction with personnel in places of confinement—a hospital, nursing home, rehab center, or a physical therapy or recovery facility. The twelfth house rules all these areas, so you may decide to go in for surgery (even dental surgery fits here), or perhaps you have a friend or relative nearby who is in one of these institutions, and you may be on the phone with them. If he or she is a relative, you may take on the role of advocate for that person with the medical staff.
Sometimes, a planet like Mars won't have an emotional manifestation but rather a physical one. Mars is the warrior planet and can be quite aggressive and inflammatory in nature. There's a reason Mars is called the red planet. Mars is traveling next to Neptune and Neptune rules gases, so together they create an explosion. They will meet in your third house of neighborhood, so if you sense something amiss, call authorities and head for cover.
The June 5 eclipse is a full moon, so emotions and passions will run high. Your job will be to keep others around you calm. The third house rules short trips, but also your own neighborhood, so tensions could run high there from June 5, plus five days.
Fortunately, as a Capricorn, you are known to stay cool under pressure. You never quite lose your ability to be realistic, objective, and practical. You can soothe people who are anxious around you. Another saving grace for you is that Mars and Neptune are both in Pisces, and Pisces is a water sign that blends beautifully with your earth-sign element. Earth and water are a fertile mix that produces flowers. This should give you hope that you can negotiate your way out of whatever challenge that comes up.
There is another point you may want to keep in mind: Five out of ten heavenly bodies will be in mutable signs at the June 5 eclipse. The mutable signs are Gemini, Sagittarius, Virgo, and Pisces. They are known to be highly communicative and adaptable and are always ready to offer a variety of solutions. (There are two planets in Gemini, two in Pisces, and one in Sagittarius—the lunar eclipse.)
Cardinal is the next most represented element with three planets: Jupiter and Pluto are in cardinal Capricorn, and Mercury is in cardinal Cancer. This all means that with mutable planets as the dominating element, the situation will be flexible with plenty of opportunity to find a way that will satisfy you.
There is another reason I feel that the atmosphere will be unclear throughout the month and that you will continually have to make sure your understanding of the situation and what is said to you is accurate. Sorting the real from illusion may be a full-time job. Here is why I bring this up:
Mercury, the planet of communication will be retrograde from June 17 to July 12 in Cancer, which rules your seventh house of committed, serious partnerships (such as marriage or a business association). If the first house is "me" (meaning you), the seventh house is "thou"—your equal partner. So all communication between the two of you must be clear, with plenty of talk.
The seventh house points not only to your partners, but also your competitors. (I know what you are thinking, astrology can be complex. How I read things depends on how a planet is aspected.) At the June 5 eclipse, Mercury retrograde could be troublesome, which is why I feel a competitor or someone who is working at cross-purposes to you might become a problem.
Not only will Mercury be retrograde (June 17 to July 12), but as you enter June, Venus will be retrograde too, until June 24. Venus is the natural ruler of your tenth house of career advancement, so the road to career progress will be slow. Venus started to retrograde last month on May 12, so you may have noticed it harder to make career advances lately, but this is only temporary.
Not only are Venus and, soon, Mercury retrograde, but Neptune will go retrograde on June 22, not to go direct until November 28.
Neptune is now touring your third house of communications and legal agreements. With Neptune going retrograde on June 22, this tells me if you see something you don't like in a contract regarding a deal you are working on, it might take time to fix things. Additionally, you might notice the contract does not address some important hypothetical points you want added, for if they remain missing, they could come back to bite you. This is where an excellent lawyer can recommend additions.
This work on the contract may take time, as Neptune won't go direct until November 28. I am not saying you will have to wait until November 28 to seal your deal. I am saying that in the coming months, you will have to work harder on all agreements you sign for there might be problematic clauses, both those that are there and those that are missing.
This same third house also rules your close kin, specifically your sisters, brothers, and cousins. If you are starting a business with one of these individuals, just make sure everyone concerned is on the same page and fully understands their responsibilities.
There are more retrogrades:
Pluto went retrograde on April 25 and will remain that way until October 4.
Saturn, your ruling planet, went retrograde May 10 and will go direct September 28.
Jupiter went retrograde on May 14 and won't go direct until September 12.
With six out of eight heavenly bodies in retrograde, including Mercury (June 17-July 12) and Venus (to go direct on June 24), the message of the planets is clear: Go back, reconsider, and readdress projects. Rethink your assumptions so that when you move forward later in the year, you will be on more solid ground.
The coming months will be a time to reconnect with business associates and clients you know and like and who always supported you. It's time to go back to those who believe in you and enjoy reconnecting. There appears to be more you can do together in the future.
If you are out of work, your luck in finding new work will improve greatly after Venus goes direct on June 24 because Venus is the natural ruler of your solar tenth house of career advancement. With Mercury retrograde until July 12, you will find people hard to reach, but be persistent. After July 12, reaching people will become easier.
Start by calling or writing to all your previous clients and employers, for those individuals will be luckiest for you. If a long-time contact sends you to a contact of theirs that you don't know, that's fine—the root of that contact is your long-term colleague. You would not technically be going in cold, for hopefully your former colleague will help with the introduction.
Now let's turn to the June 21 new moon solar eclipse in Cancer at the energetic zero-degree point. New moon eclipses like this one will create an opportunity to start a new partnership with one individual. At eclipse time, you may decide to marry the person you love without any further hesitation or delay. As a matter of practicality, however, you may want to wait until Venus, planet of love and affection, goes direct June 24, and Mercury, the planet of contracts, goes direct July 12. If you can wait, marry at the end of December or in January 2021, and for best luck, choose a date near your birthday. (Mars, which rules sex, will be retrograde from September 9 to November 13, so you see why I suggested you wait until birthday time.)
You might, alternatively, use the energy of this eclipse to take on a new business partner, agent, manager, publicist, accountant, lawyer, or other professional. Again, wait to give yourself space from all these eclipses and retrogrades. You will have another eclipse next month, July 4-5, coming as a full moon lunar eclipse in Capricorn 14 degrees. The end of July and August will be a better time for taking action.
If you are unhappy with your present marriage partner or business collaborator, you may now decide you have to make plans to leave. Eclipses tend to bring black-and-white situations up to the surface, so you will have to decide now to stay or go.
This month, if your birthday falls on December 21, plus five days, you will feel this eclipse of June 21 directly. The same is true if you have Capricorn rising at zero to five degrees or the natal moon in Capricorn in those same early degrees. If you have a natal planet in Capricorn, Cancer, Aries, or Libra at zero to five degrees, that planet will be lit up. You may encounter an obstacle, but once you come up with a remedy, you may find the challenge will help you move forward.
If you have a natal planet in Taurus, Virgo, Scorpio, or Pisces at zero to five degrees, the part of the chart that holds that planet will be an area of gain for you at the June 21 eclipse.
Next month comes the July 4-5 eclipse, and I will give you the detail on that one in my July report. That one falls in Capricorn, and if your birthday falls within five days of this eclipse, you will feel it.
As you see, this will be a busy time for you, but highly productive, too. By the June 21 new moon, falling on the solstice, you will come closer to who you are, how you got here, and where you'd like to go next. This solar eclipse will clarify for you what you need in order to be truly happy and what steps you need to take to get to that place. Eclipses sometimes ask us to do a lot of thinking and looking back, but in the end, doing so will put you a direct path to happiness.
—————————————–
Please Note: On October 1, 2020, there is a full moon in Aries 9º, not Aquarius 9º. We apologize for this error in our 2020 calendar.
——————————————
SUMMARY
We are back in eclipse territory, and you've been here before. Ever since July 2018, eclipses have fallen in your sign of Capricorn and your opposite sign of Cancer every six months. They are known to bring major change if they match (or come close) to the degrees of your Sun, moon, rising sign, or planets in your natal chart. Think back to the months prior to the first eclipse of the series that came by on July 12, 2018, and all that has transpired in your life over the past two years. You've faced at least one major change or challenge, and you met it head-on. You are almost done. With the July 4-5 eclipse next month in Capricorn, you will be finished with eclipses in the Capricorn-Cancer family for years to come. You will be able to follow your own agenda without concerns that you will continually be thrown off course to attend to other matters.
The first eclipse in a new series will occur this month on June 5 in Sagittarius, lighting your twelfth house of secrets. A piece of information that someone may have tried to conceal from you may now surface and change your view of the situation and also possibly your estimation of that person. If there is nothing for you to learn and no secrets to surface, you will sail through this period easily, as eclipses look for things to reveal and cleanse to protect you.
You might have more than usual interaction with medical personnel this month, possibly because you are trying to help a relative or friend who is in a hospital, rehab center, or other facility of confinement. Or you may decide to have a dental or medical procedure you had to put off earlier in the year when the world went into lockdown because of the pandemic.
The next eclipse, a new moon solar eclipse, will arrive on June 21 in Cancer, and it will accent a close committed relationship that has been important to you.
If things are not clicking well with you and your spouse, serious established romantic partner, or person you collaborate with in an equal one-on-one way for your profession, then this eclipse will ask you to decide whether you want to stay and fix the relationship and make a commitment, or just the opposite—make plans to leave.
Eclipses push feelings to one end or the other end of the spectrum, making feelings appear in sharp contrast—on or off, yes or no, black or white.
You will have another eclipse in your sign next month on July 4-5 to help you decide what you need to do. If you're dating someone special, it may become clear through a series of events now that you love your partner and want to wed. You might start the process of choosing a date. (I suggest a time near your birthday, at the end of December or the first three weeks of January.)
If you need to leave a marriage, often that takes planning, but you will know your own mind now. You might talk to a lawyer and other experts, as well as friends, to gather information. Eclipses don't allow us to stay still—you'll find that this month, they will help give you the courage to do what you may have wanted to do but hesitated. Now, the road is opening and there will be no stopping you.
Keep your health strong all month, for news that comes to you in June might drain you a bit and lower your resistance, and that's never good in the middle of a pandemic. Stay home if authorities say you should and if you are not an essential worker. Wear your mask and find little joys in life. You are in the process of building a strong and happy future, and that future is coming to you faster than you ever thought possible.