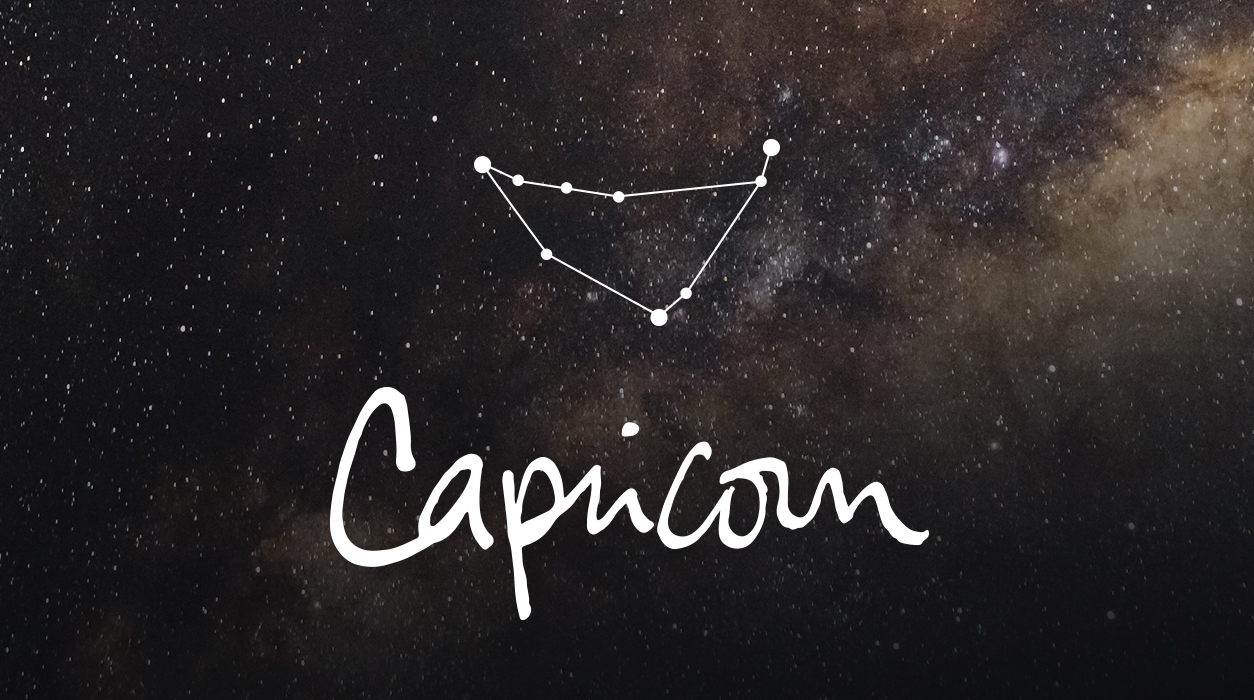 Monthly News from Susan Miller
SEPTEMBER 2022
Dear Reader,
September has so many sparkling aspects—my favorite will be the full moon in Pisces September 10, and it will be active for five days beyond the date it appears as the full moon gently wanes. When you read my September forecast, read for your Sun sign and rising sign, as we all have two charts. In each case, be sure to read about this full moon and plan to use it!
Thank you to readers from all over the world who came to my first of many "Ask Me Anything" NFT member events on Discord.com. Discord is a special social media platform that allows many types of communication—not only typing, but audio, film, and visuals, too. In our meetings, I use audio, and give my fingers a rest! Curious? Get the full download at http://astrologyzone.com/stars or keep reading below.
Think of your NFT purchase not as buying a painting (although you are), but you will have an unrestricted license to the NFT image (not the name) for as long as you own the NFT. You are mainly acquiring your NFT as a ticket to a VIP Astrology Zone community to get access my private events designed only for NFT holders. Our first meeting was an audio event for all participants last month on Discord.com. I love hearing your voices. Our next event will be on Tuesday, September 13, at Noon EDT. Please get your NFT and come!
Your September Horoscope for Capricorn
This will be a happy month, despite a few cross currents. You are in a very good position to scoop up all the positive vibes that will be apparent in September.
Sometimes it may be hard for you to relax because you are so interested in advancing your career and turning in the most polished job possible. Everyone needs a little break occasionally, even you. As a matter of fact, you may have been thinking about taking an exciting trip, most likely for work, but even so, you would be able to mix in a little fun time for yourself by staying over a weekend, at your own expense, in your new setting just to step out of your regular life for a few days.
If you recently came back from a trip or plan to take one soon, it will happen as a result of the encouraging new moon that appeared late last month on August 27 in Virgo, your ninth house. This area of your chart rules distant travel, and that new moon will be influential for many weeks.
The ninth house, so lit up for you, also rules other areas, including international relationships, higher education (college and beyond), immigration, citizenship, visa and residency topics, all legal matters, and the media—broadcasting, publishing, and the digital world. One or more of these areas will light up for you now, and it will be a good time to concentrate on those topics. New moons are known to start things, and this one fell in fellow earth-sign Virgo, an indication that this new moon would be especially helpful to you.
At the time of this new moon, Mercury took on a prominent role and was in Libra, shining at the tip-top of your chart, a place so majestic it's called the mid-heaven. That means Mercury just entered one of your favorite houses of the horoscope, your prestigious tenth house of career honors, awards, and achievement. Mighty Mars, on the day of the new moon, August 27, was in your sixth house of work-a-day projects, communicating directly with Mercury. That set the tone of the new moon for you—linking everyday projects with promotion, fame, and honors.
Pluto in late Capricorn, close to your salary sector, will also be sending beams in an out-of-sign trine (meaning heavenly harmony) to Mercury newly minted in Libra. This tells me something is bubbling in terms of your career—it looks like all you're waiting for is a new moon in Libra, and you will have that later this month on September 25. That new moon in Libra will light your house of professional success, so that's a big moment. The fact that Pluto is already having conversations with Mercury tells me that the promotion or new job that comes will also arrive with more money. I will be addressing the September 25 new moon later in this report, but I first need to focus on getting you a little travel break.
Romantically, Venus will glide in Virgo from September 4 to September 29, a good time to give your appearance a style upgrade. Spend a little money on yourself. Whether you are single or attached, you'll be in the mood for love, and your magnetism will draw others to you.
If your birthday falls between December 21 and December 29, that August 27 new moon will speak directly to you. The same is true if you have either Capricorn rising or your natal moon in Capricorn ranging from 0 to 8 degrees—you will benefit, too. There is one extra way you could benefit from the August 27 new moon in a big way, and that is if you have a planet in your natal chart between 0 and 8 degrees in Capricorn, Virgo, Taurus, Cancer, Scorpio, or Pisces. If you have a planet that qualifies, that planet will become very active in September and work to your benefit.
The full moon on September 10 in Pisces, 18 degrees, will be one of the most exciting of the season—you will love it. This tender, romantic full moon will also coax you to travel, this time a shorter distance, and most likely for personal reasons. This trip could be quite outstanding because Uranus, the planet of surprise and spontaneity, will send a direct, electric beam to the full moon—your little trip might not be planned but rather a sweet impulse to just pack and go. This full moon is in Pisces, a sign that rules the sea and all bodies of water, so choose a place where you can be soothed by the sound of the sea or the sight of a placid lake, rushing creek, or other savory water setting.
The third house, where this full moon will fall in your chart, also rules the communication arts. You may be finishing up a writing project or one that requires editing, speaking, coding, translation, or final research. If you speak for a living, such as to lecture or teach, or you have a podcast series, you might have an important engagement using that skill within five days of September 10. There would be something important about that assignment that it will coincide with this darling full moon.
If your birthday falls on January 8, plus or minus five days, you will have a double dip of pleasure from this full moon. The same is true if you have Capricorn rising or a natal Capricorn moon at 18 degrees, plus or minus five degrees. You will also benefit if you have a natal planet in Capricorn, Taurus, Virgo, Cancer, Scorpio, or Pisces within five degrees of 18 degrees. If you can find a natal planet that fits that degree, it will work hard for you at this full moon.
You may get a contract to sign near September 10, as contracts often surface when there is strong activity in your third house. If one comes up, be sure to show it to your lawyer first—this is no time to try to save money by not hiring a lawyer. That's always true, but right now, it's even more important to talk to a lawyer to find any clauses that may need to be adjusted. If possible, sign next month. Here is why I say this.
Mercury will be retrograde from September 9 to October 2. As you enter September you will have already been feeling some of the slowdowns of an approaching Mercury out of phase, so it's likely too late to sign. You began noticing a change of at the end of August when the pace of life slowed down quite a bit. If you need a new car, computer, or smart phone, or any machine or electronic device, my best advice is to get it in October, a few days after Mercury goes direct, October 2. The coming full moon of October 9 (a Sunday) is a sparkling full moon and will be influential for five days after it appears.
If you are afraid that you will lose the apartment if you don't sign the lease, or lose the job offer if you don't accept it now, then you must act—you don't have much of a choice—but actions taken with Mercury retrograde usually point to short-term solutions. In other words, you won't get long-term stability, if that's what you might hope to achieve. If you see the job or the apartment as a bridge to another situation that you will eventually enter, then signing might be OK.
Now let's turn our attention to Mars and his extraordinarily long stay in Gemini, a trend that started August 20 and will extend all the way to March 25, 2023. Mars is called the warrior planet—he teaches you how compete to win. Mars' usual stay in a sign is six or seven weeks, but this time Mars will remain in Gemini for seven months. During that time, Mars will remain in your sixth house of work, so you will have more than enough work to do—that seems assured. You may have to find a way to take little breaks so that you can refresh and rejuvenate for doing so can actually build productivity.
With a strong emphasis on Gemini, the skills you have in the communication arts will become vital to your success. That is, your ability to write, speak, explain, persuade, clarify, transmit, negotiate, and sell will become talents that will help move you forward, even when Mars and Mercury are retrograde. Being accurate will be paramount, for with retrograde planets spinning around you, it will be easy to make mistakes and transmit errors and inaccuracies. Make sure you don't. Gemini is the sign of the Twins, so you may be working on two projects at the same time. The reason Mars will remain so long in Gemini is that Mars will go retrograde in the middle of his visit and never leave the sign.
Mars will remain in Gemini from August 20 (last month) to March 25, 2023, and will be retrograde from October 30 to January 12.
No planet snaps into go-to mode after being asleep in retrograde—like people, Mars will need a little coffee and something to eat as he works on ramping up his energy. Technically, he will be back to his former strength by March 16, but I feel you can start acting sooner. It's important that I look at events in the entire sky happening at the same time, and there is a brilliant new moon coming January 21 in Aquarius, lighting your financial second house, so after little Mars wakes up early next year, wait until that new moon, January 21, to launch things.
If you feel in a quandary about what to do because you can't wait until January, I have a workaround. After Mars' clever little brother Mercury goes direct on October 2, you have a beautiful, but albeit tiny, window to move forward assertively. Mars won't go retrograde until October 30, but you will feel the strong undertow pushing you back starting October 15. I feel you could act on key matters near the dazzling impressive full moon October 9. This will be a Sunday, and all full moons have a plus or minus five days of influence.
When Mars is retrograde, clients tend to hesitate and take forever to make up their minds about an impending proposal. I feel supply chain problems will reach new levels of frustration and that clients' year-end budgets may have already been depleted due to higher costs everyone faced with inflation. When Mars is retrograde, it's like we are walking through glue, so the last months of 2022 will be slow. The stock markets may act wild near the two financial eclipses on October 25 (new moon solar eclipse in Scorpio) and November 8 (full moon lunar eclipse in Taurus). The more troublesome of the two eclipses will be the second eclipse, November 8. All in all, it is going to be a watch and wait time where everyone of every sign will be making tweaks and corrections to their strategy.
I wrote about this oncoming situation concerning Mars' retrograde last month, but if you didn't catch those reports, you can still access last month's report, August, by looking for the blue box at the end of every page on AstrologyZone.com. Look for the box entitled "View Previous Forecast." I also have an app on the Apple App Store and Google Play, and to find it, simply search "Susan Miller" and my app called "AstrologyZone Daily Horoscope" will come up (the app includes MUCH more than just your monthly forecast). Look for a photo of me wearing a white blouse in either app store. Once inside my monthly horoscope, let's say for September, tap on the previous month for that month's forecast. I don't archive all my forecasts, just the previous month. You can see August now, but it will disappear like perfume into the air when I post October (and only September will be available). Some readers print out my forecasts and keep them to refer to later.
Now let's look at the big moment of the month for you that I mentioned near the top of your report, the September 25 new moon in Libra, 3 degrees, your tenth house of honors, awards, and achievement. As a Capricorn, you are always on the lookout for ways to make an assent to a higher position in your firm's hierarchy.
This new moon—the only one of the year for you in your most important professional house—is outstanding in many ways. This new moon will appear on the pinnacle of your chart, where the number 12 would appear on the face of a clock. Your profile will be high, and all eyes will be on you.
A new moon in Libra will put a spotlight on Venus, and happily, Pluto, which has been, and still is, in Capricorn (since 2008) will send a decisive beam to Venus, indicating that international trade or working for a foreign-based company could be lucky for you. Included in that category would also be any import-export of ideas, creative products, goods, and services. Alternatively, the college market may be a profitable area, depending on the type of business you are in. If you work in publishing, broadcasting, or the digital realm, you will also find yourself at the right place at the right time.
Pluto will also beam the Sun and new moon on September 25 because both will be in very early degrees of Libra, in range of Pluto's friendly beams in very late Capricorn. A job with more responsibility, prestige, and better compensation could be on the way to you.
Meanwhile, at the same time as the new moon September 25, the Red Planet, Mars, newly in your sixth house and stirring up lots of projects for you, will send a lovely beam to the Sun and new moon, and to Venus and Mercury, too. You have so much going for you! If you want a better job, the universe will help you in your search. Doors will open for you now. You have to do your part—you need to be organized of course, but also charming and polite and display the social graces when you contact prospective employers. (Venus rules all these niceties of life.)
Lots of career developments are on the way, dear Capricorn, so if you can take a little holiday in the first week of September or be away over the glorious, romantic weekend of September 10-11, then do so. You will be very busy soon, and of course, that is when you are at your best. Mars will finally leave Gemini on March 25, 2023, but with such a strong emphasis on work in the meantime, you will have to pace yourself
Mars in your sixth house all this time might well get you interested in improving your health by eating more nutritiously and by getting more exercise. This would be a great time to start because by New Year's Eve, you'd be the sleekest, most fit, and lean person on the dance floor.
Venus will remain in Virgo—a perfect place for you to enjoy love—from September 4 to September 29, and even though Mercury will be retrograde, you can still buy new clothes for the coming season—just make sure you hold on to your receipts in case you need to make an exchange. You can find some stunning additions to your wardrobe, so have a little fun shopping, and then step out and see what the world has to offer you.
Romantically you may love September 19 when Venus will trine surprise-planet Uranus, a very sweet aspect. This will occur on a Monday, but you will feel this aspect as it builds over the previous weekend, September 17-18. If you are single and unattached, you may meet someone whose chemistry you'll find instantly undeniable—you will want to nurture this budding relationship slowly to see where it goes. If you are attached, you can rekindle feelings in a delightful way over this sparkling weekend.
SUMMARY
As you start the month, you may be on the road traveling, getting a much-needed change of pace. The new moon of August 27 in Virgo gave you the motivation to pack and go, and if you wanted, you could have gone quite a distance. You still can go in the first week of September, for the idea of going to the airport to squeeze in some time to unwind may be too good to miss. It looks like you would travel for work, but you can always add a few days on your own and enjoy being in a new setting.
More travel closer to home can take place, possibly for work, within five days after the full moon in Pisces arrives on September 10, but even so, it would be no less exciting. Pisces is a water sign, so you'll want to spend time near water. Neptune (Pisces' ruler) is conjunct that full moon, so you might like a location with early morning fog, like the English or Irish countryside or, in the US, Nantucket in New England or San Francisco. If you go, it would be a spontaneous decision—you need to relax more because you are always careful to plan so much of your life. This September 10 full moon is sure to be highly romantic and pleasurable.
At this full moon, you may be given a document to sign, and if possible, put off the signing to October. Mercury will be retrograde from September 9 to October 2, not a good time to sign papers, for whatever you agree to now is likely to need to be renegotiated later if you want to continue the relationship. Send the document to your lawyer first, for it's possible that she will want to make a few changes or adjustments to some of the clauses. Mercury will retrograde in your career sector, so that is where you are likely to feel the delays or errors.
Mercury rules electronics and the gears and inner workings of machines, the reason I do not want you to buy a car, computer, smart phone, or an appliance during Mercury retrograde.
If you need to have new software installed, do so early in the month, as far before Mercury retrograde begins (September 9) as you can. In the meantime, Mars, stirring up your work-a-day sector, will keep projects coming in at a steady pace. As a matter of fact, Mars will work with Mercury to boost your reputation, so if you do a good job on the projects that come in, you will have a good shot at a promotion at the end of this month or in early April.
Your most exciting moment of the month will happen with the new moon in Libra on September 25 because that new moon and Sun will be at the very highest point in your chart, your tenth house. Mercury and Venus will be clustered at the top of your chart too, only technically in your ninth house of foreign people and places. Pluto in Capricorn—the planet that has the power to transform you—will signal Venus, which rules your house of prestigious career advancement. It looks like a powerful person has put your name on the short list of stars in the making. When you go on Zoom for an interview, look as though you already ascended into the role you want—a top executive. In other words, take time with your appearance. At the same time, Uranus will be friendly to Venus, so the good news that you could be chosen for more responsibility may be sudden and unexpected.
Romantically, Venus will glide in Virgo from September 4 to September 29, a good time to give your appearance a style upgrade. Capricorn rules teeth and skin, so you may want to whiten your teeth and visit your dermatologist for a consultation. Female Capricorns, see your favorite makeup counter for a look at the new season's colors, and both genders might want to check out the new fashions coming into stores.
You can do all these things while Mercury is retrograde, mentioned earlier, but be deliberate about keeping the receipts in one place—should you want to make an exchange or return, you can do so easily. Spend a little money on yourself. Whether you are single or attached, you'll be in the mood for love, and your magnetism will draw others to you.