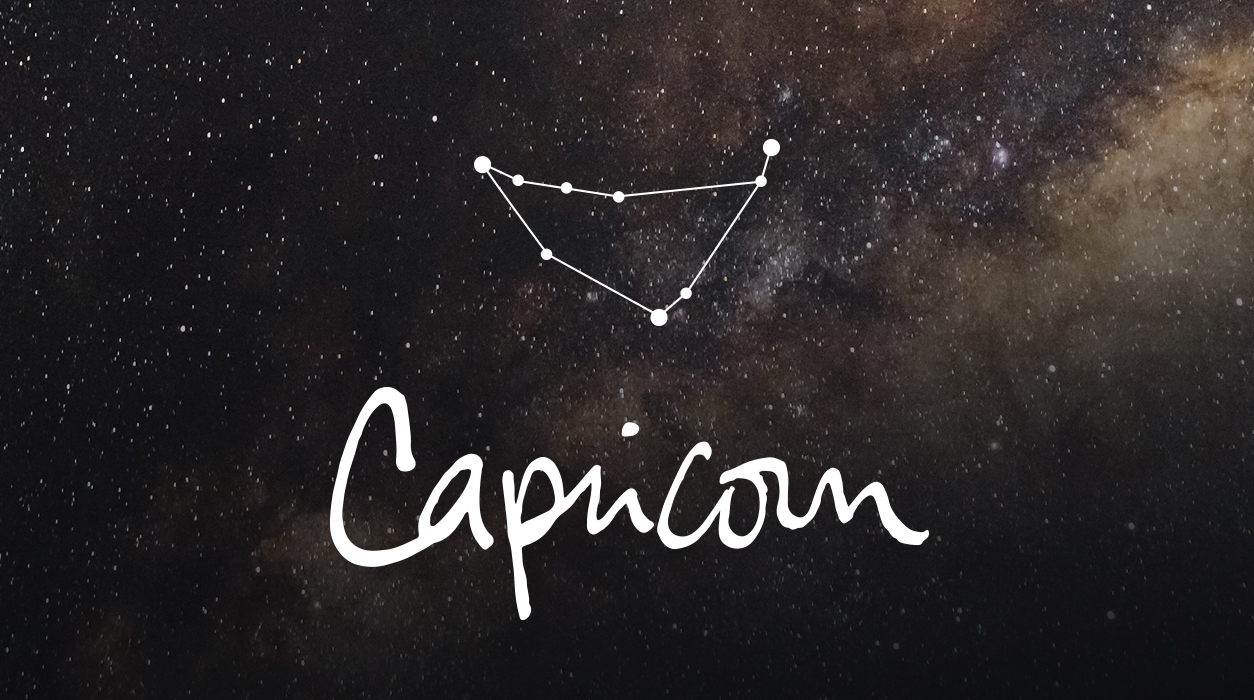 News from Susan Miller
SEPTEMBER 2021
Dear Reader:
Circle this date! Saturday, September 18 at 1:00 PM local time until to the end of the day at the Louis Vuitton store in your city—over 400 international stores. That is the time my window in Louis Vuitton will have its half-day. My window's appearance will help celebrate the 200th anniversary of the birth of Mr. Louis Vuitton with a trunk that I designed. I have been working on this with the Creative Lab in London who was overseeing this project, and we did everything over Zoom and by FedEx. Until now I was sworn to secrecy.
Your Horoscope by Susan Miller
As a Capricorn, you always want to see growth and strive to be the best you can be, and in truth, never more than now. You may want to travel in early September before your work life gets busy—and as you will see in your report, it sure will show plenty of activity and bring news soon—so if you can take a trip out of town, go.
The month starts with a sweet new moon in Virgo, 15 degrees, your solar ninth house of distant travel, international relationships, and higher learning, which points to college or graduate school. You might be going back to in-person learning on campus and taking a flight to register and get organized in your dorm. Alternatively, if you travel, it appears even more likely you will go to finalize a business deal. I can't see your entire chart, so if you say you are to travel for pleasure, then it would likely be to a mountainous, verdant green setting.
This ninth house rules the media—publishing and broadcasting—so if you work in communications, you may produce a great segment or write an important story. On the other hand, if you have done something special and noteworthy, you may be the subject of the story and sit for an interview. Legal matters are favored too, so if you want to file for a trademark or copyright, apply for a patent, or start a legal action, you have the best time to do so now.
The Sun and new moon of September 6 in Virgo will receive a stunningly happy, electric beam from Uranus, the planet of all things unexpected. This is great! It looks like one of the topics ruled by your solar ninth house—travel, higher education, the media, or legal matters—will bring welcome news and a lucky break to thrill you.
You will encounter another lovely aspect involving Mars and Pluto on September 6, the same day as the new moon. Pluto will be in Capricorn and Mars will be in Virgo, filling your ninth house, relating to all the topics I listed in the paragraph above. The fact that Pluto is in Capricorn makes others think of you as powerful too, and certainly, it looks like you are a star in the making. This is more evidence you are due for a breakthrough.
This new moon will bring you another peach of an aspect—Venus in a perfect trine to Jupiter, the planet that is the Great Benefic. This is likely to be of special interest to you because Venus rules two parts of your solar chart, your tenth house of honors, awards, and achievement, as well as the area of reputation and legacy in your work, which means so much to you as a Capricorn. It will coincidently arrive on the same day as the new moon and is likely to bring thrilling news that will lift your spirits and motivate you to go for the gold, because you know you can do so. Within three days of September 6, you will likely hear praise or unexpected, but welcome, professional news that will prove to you how well you're doing. Aspects like this often bring sudden opportunities that relate to the body of work you've already done. You will have to know your mind and act quickly.
Venus also rules your house of true love, so with Jupiter sending beams to Venus on September 6, you could have a highly romantic time. You seem to have cornered all the lucky star power.
The full moon of September 20 will fall in Pisces, 28 degrees, in your third house of short-distance travel, done for personal reasons. You seem to crave a water setting…. This could be quite a romantic experience. Leave September 18-19 as the full moon grows.
Another aspect will also occur at this time—Mars, the planet of high-octane energy, and Pluto, a planet that brings transformation, are linked on that same day, September 6. This will give power and punch to all your actions on September 6. Pluto is the higher octave of Mars, bringing the energy of Mars to an entirely new realm. They are rarely in sync, but on this day they will be. Pluto is in Capricorn, so all your efforts will stem from the very core of you. It is almost as if you are being given a shield against kryptonite and have Superman's magic powers to elevate yourself in your industry. There is so much proof that you are heading up, up, up!
Mars will move into your career solar tenth house from September 14 to October 30 when you will start to see much more activity in the career realm. The new moon next month on October 6 will further strengthen your presence and boost your ability to move ahead professionally. Play your cards right, and your name will be on everyone's lips.
As you see, the September 6 new moon will be powerful. If your birthday falls on January 5, plus or minus five days, you will benefit the most from this amazing new moon. The same is true if you have Capricorn rising or your natal moon in Capricorn at 15 degrees, plus or minus four degrees. Also, look to see if you have a natal planet in Taurus, Virgo, Capricorn, Cancer, Scorpio, or Pisces at 15 degrees, plus or minus four degrees, because you will feel the boost from this new moon, too—the planet that will receive the golden beams will work hard for you.
I do have to add a caveat—do not do anything career-related on September 23 when Uranus will oppose Venus, the ruler of your prestigious career house. Nothing will go right, so just keep to routine matters. Allow this day a plus or minus of one day. As said earlier, Venus will be beautifully aspected on September 6, plus three days—use that time to take action.
Monday, September 6 is Labor Day, a national holiday in the US, and as my American readers know, on Labor Day, many people have the day off, so they travel to take advantage of the last days of summer. New moons give you leeway regarding when you should move forward with a plan, but with many places closed for the holiday, that could be hard to do. Keep in mind that your strongest days will come in the first ten days AFTER the new moon appears. This means you will need to be ready to take advantage of all the bright aspects associated with September 6 and the days that follow. You won't have a warm-up period—you will need to hit the ground running. If you live outside the US, you will have a normal day on Monday, September 6. Assuming you are not traveling on that day, you will have one extra day to get ready to use it, perhaps that day or within two or three days.
Here is another day, September 16, you can use for having a meeting with a high-level person. If you need to schedule an interview with a professor or administrator at a university, a politician or an ambassador, immigration official, publisher, editor, literary agent, prosecutor or district attorney, or a person who can approve a financial grant or venture capital for your enterprise, then circle September 16—that's your day.
The problem with this period is that Mercury will be retrograde from September 26 to October 18 in your tenth house of fame and achievement. That means your best week for deals, discoveries, and overall career progress will be from September 14 to September 21. By mid-month, you will have to wrap up deals, interviews, and presentations, as well as important personal initiations, such as closing on a house, seeing a new doctor, or other important activities.
Since Mercury will retrograde in your career house during most of next month (until October 18), you can succeed by going back to the past. Pick up a project that you had to put aside due to the pandemic or lack of money or time—that project may be viable now. Go back to clients and former bosses who have always supported you and believed in you.
Do not buy a car, computer, smartphone, TV, kitchen appliance, such as a new stove or dishwasher when Mercury is retrograde. Mercury rules the moving parts in all machines and the chips in electronic items. It is never wise to buy a machine of any kind during these periods.
You may have traveled earlier in the month, but by the full moon in Pisces, September 20, you will again crave to be in a new setting. Your travel lust won't be sated by the earlier new moon, September 6, so you will want to pack and go again. This time your trip would be to a setting much closer to home and quite different. That trip would more likely be taken for pleasure.
The full moon of September 20 will fall in Pisces, 28 degrees, your third house of short-distance travel, done for personal reasons. You seem to crave a water setting—the surf at the beach, a lake, or a creek with a graceful waterfall would be perfect. This could be quite a romantic experience. This will be a Monday, but you will begin to feel the energy of this full moon to the hilt over September 18-19, a beautiful weekend. Have fun!
If your birthday falls on January 16, plus or minus four days, or if you have the natal moon in Capricorn or Capricorn rising, 28 degrees, plus or minus four degrees, you will feel this full moon, September 20, the most—and benefit from it. The same is true if you have a natal planet in Taurus, Virgo, Capricorn, Cancer, Scorpio, or Pisces, 28 degrees, plus or minus four degrees.
SUMMARY
You are considered the most ambitious of all signs, for you are always striving to prove your abilities as a leader with sound judgment, meticulous skills, and kindness to those you employ. You have a talent for motivating those under your direct supervision. This is why Capricorn so often makes it to the top of behemoth, multi-national companies.
This month you will get your chance to strut your stuff. Mars the action planet will move into your tenth house of honors, awards, and achievement, starting on September 14, to stay until October 30. Mars will give you plenty of time to show VIPs the range of your capabilities. Not since October 4 to November 19, 2019, have you had such direct help from Mars. Moreover, you have Jupiter in your second house of earned income until December 29 of this year, so your earnings may be reaching new heights. If not, ask for your raise, or find other employment opportunities elsewhere—your second house of salary is raining diamonds this year.
Before action planet Mars enters your house of fame and honors, Mars will continue to energize your ninth house of distant travel, the media (broadcasting and publishing), legal actions, immigration matters, and foreign markets, including import-export, and give a boost to your efforts to go to college or graduate school for an advanced degree. All these areas will shine in the first half of the month, but they will be given an even brighter spotlight after the new moon of September 6. That new moon will emphasize all the same areas that Mars has been focused on since last month, for the new moon will fall in the same house as Mars has been occupying.
It looks like you will have a lot to do, but happily, at the full moon, September 20, you will get a chance to hop in your car and enjoy a relaxing time in a new place. Leave as the full moon grows over the weekend September 18-19. Your short-distance travel sector will be activated, so you need not go far to enjoy a change. Choose a place near water because Neptune will be so prominent in your chart, indicating you will be happy there.
You have an active month!