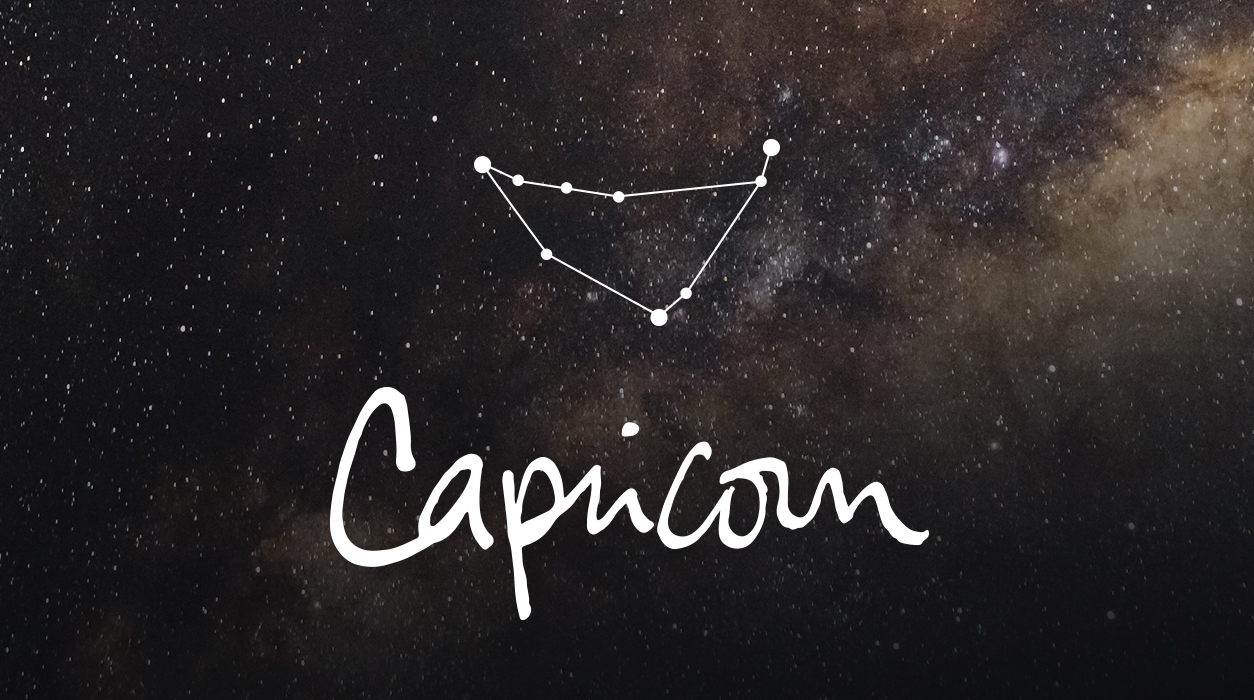 Your Horoscope by Susan Miller
If you decided not to travel overseas this year during prime tourist months—June, July, and August—you will soon come to see how smart you were to wait. September will be full of superb opportunities to travel, whether far and wide or comfortingly close. You will see the emphasis on travel throughout the month.
You have been under considerable pressure lately because your ruling planet Saturn is in Capricorn. Saturn is known for his tough-love method of tutoring, so none of his tasks are easy. You could use an awe-inspiring trip to take you away from everyday cares and open your mind and heart to new experiences and the beauty of a new culture.
You currently have Venus, Mars, Mercury, the Sun, and new moon in Virgo, all within a few mathematical degrees of each other—this special lineup, known as a crown of stars by astrologers, just happens to be twinkling in your ninth house of long journeys. With more than half of the planets in earth signs like yours—the Sun, new moon, Venus, Mercury, Mars, Saturn, Uranus, and Pluto—you have nearly the entire solar system supporting you this month. Neptune is not in an earth sign but is in Pisces, a water sign that is divinely compatible with yours. You are looking at an amazingly happy month, especially during the first three weeks.
What makes the lineup of these happy little planets so extraordinary is that Uranus, based in your solar fifth house of truelove, will be delivering his electrifying beams to all the planets in your ninth house. This adds up to a highly romantic new moon, and depending on what you do in the ten days following the new moon of August 30, this joyous vibration will be strong enough to follow you all year and keep paying you happy dividends.
This means your month will be filled with surprises on so many levels and areas of your life because each of the planets is the landlord of a different house of your chart.
You may not know you are about to go on an exciting, romantic trip with your sweetheart or spouse, for example, and suddenly a ticket appears—and off you go. Acting on the spur of the moment would be a very good idea this month, and while you are not known to be a spontaneous soul, you like to thoroughly prepare, you might give this a try in September. This month, travel would bring you memorable, jewel-like experiences that you would love.
Saturn will turn direct on September 18, which is good news for everyone, especially you. Saturn is your ruling planet, so when Saturn moves forward after having been retrograde since April 29, your dearest projects will then have the green light to move ahead.
Saturn will join in the act too, by sending a wonderfully stabilizing beam to the planets in your ninth house, including the Sun, new moon, Venus, and Mars (but not Mercury—he is a little too far away for Saturn to reach him). Saturn is engaging the planets that will matter to you the most. As your ruler, Saturn's activities have more weight in your chart than for readers of other signs. This is all good, for Saturn will work to make you feel more secure and comfortable with all the exciting changes going on around you.
Venus enjoys spending time with her lover Mars, but they are rarely together because they need to follow up on assignments that the universe gives them. In September, these two lovebirds will embrace in Virgo (they both will be within that crowd of planets in your ninth house). This means Venus and Mars will have quality, private time together. (Technically, they already conjoined on August 24 and are moving apart slowly, yet they're still very close.) You are lucky these two loving planets are meeting in a sign that is so richly compatible with your Capricorn Sun. Venus and Mars will be on a mission to put you in the mood for love—and they do it quite well.
You need to do your part and circulate if you are single. Venus and Mars are among the planets filling your ninth house of travel, so traveling to a foreign country is where you are most likely to experience thrilling episodes of love. If you are seriously dating or married and take a trip together, you can rekindle the spark of love and grow closer. You won't have to go far—fly over the border to a nearby country or to an exotic island that is part of another country. For example, if you live in the US, go to Canada, Mexico, or St. Bart's, or if you live in Italy, you might want to go to Switzerland.
The house of truelove also rules conception and birth, so if you have longed for a baby, this month could bring the happy news that a pregnancy has occurred, or perhaps you are going into labor and will soon deliver. If you are not ready for a baby or don't want a child now, be very careful this month because Uranus thinks a new baby would be a great idea.
I am assuming you are open to love, but if you just broke up and aren't quite ready to meet someone new, you can use Uranus' vibrations to help you come up with highly creative ideas for your job. If you are in college, you can now develop a very original slant on your paper or thesis assignment
If you must travel to a foreign city for business, you will likely see a profit, for Uranus will send one of his beams to the Sun, which rules your eighth house of other people's money. That could translate into money for you through a bonus, generous commission, royalty, or cash advance, for instance.
The August 30 new moon may additionally, or alternatively, bring you a lucrative new international relationship through work or your personal life, and either way, you would enjoy that alliance.
If you have been waiting to hear about an immigration matter, having five heavenly bodies in your ninth house (half the solar system), the house that covers immigration, visas, green cards, and passports will certainly help! That new moon is sublime, so you have a good chance to hear news within the ten days after it appeared August 30. New moons tend to create results, but if the situation is serious, you will need to involve your immigration attorney
There are several other breakthroughs you might be delighted to see. If you work in broadcasting or publishing, this new moon, so strong in the first ten days of September, could bring a significant assignment or the news that you are about to publish the book you wrote or see it translated into various languages in the coming months.
If you want to bring legal action, whether to have the courts address a grievance or to file a patent, be sure to file. This same new moon will help you in the first week-and-a-half of September. If you initiate your plan now, you are likely to have a pleasing result. So many planets are in earth signs like yours!
Take note of September 5 and 6 as very special days for you. First, on September 5, Mercury will be in beautiful harmony with your ruler Saturn, a good day to sign papers or make a verbal agreement, for any promise you make to someone would be in place a long time and bring stability.
On the following day, September 6, Saturn will be in spectacular harmony with the Sun, indicating profit or a large sum of money which, if you carefully invest with the advice of a financial advisor, would result in profits that will multiply from your actions taken on this day. These are such favorable days that you can use September 5 or 6 for almost any purpose and be pleased with the long-term stability and feeling of security that would likely result.
Let's talk about your career again for a moment. Venus rules your career, so you can expect some dazzling surprises in early September to boost your reputation in the company and industry and show you that indeed, you are moving ahead. For example, if you are self-employed, the client you never expected to come in will, and he may bring you a large assignment. Or if you work for others, someone may leave the company, thereby opening a position, and suddenly you could be offered a big promotion. I am expecting you to receive sudden good news at the start of the month.
Travel will again be on the agenda at the full moon on September 13. You don't seem to be done traveling yet, for over this weekend you may now drive to a nearby spot near water that you love. The full moon will be conjunct Neptune and quite beautiful, so you may have a room that overlooks the sea, a rushing creek, bubbling brook, or serene lake. Pluto will be in ideal angle to this new moon, and because Pluto is in Capricorn, you could feel renewed and rejuvenated by this little weekend trip.
Additionally, or alternatively, you may be seeing your sister, brother, or cousin over the weekend of September 14 to 15. If so, there seems to be important news to discuss. Full moons bring events and relationships to culmination. Again, if you are planning something big, such as if you are about to buy a house or start a business with your sibling, made sure all the details are buttoned up. (Neptune's prominence makes this a must.)
The full moon of September 13 will light your third house, which is the area of contracts and verbal agreements. Neptune's presence can be beautiful and romantic for travel (that is if no hurricane is in the forecast), but when it comes to contractual agreements, Neptune's prominent position at this full moon (and opposing Mars on September 13) could bring confusing information and also cloud legal clauses.
Again, the services of your lawyer would be a must this month, and do not even think of trying to save money on a lawyer's fee by not receiving advice. If you have to sign papers, wait to do so until September 24, the day when Mercury (agreements) and Jupiter (good fortune) are in alignment.
Saturn will turn direct on September 18, which is good news for everyone, especially you. Saturn is your ruling planet, so when Saturn moves forward after having been retrograde since April 29, your dearest projects will then have the green light to move ahead. You are hosting Saturn in your first house, and that house covers all of life. You'll see—you will like the change.
Whenever a planet like Saturn goes from retrograde to direct, it will hang like a lantern in the sky, not moving forward or backward for several days. (The planet is moving, but so terribly slowly as to be imperceptible due to the tiny little minutes it is moving within one degree.) During that period, you will receive a very significant clue of what's to come when the planet is fully moving forward again, but you might miss it if you aren't paying attention. When Saturn turns direct, it will remain stationary in deep space from September 8 until September 28. Watch the messages you receive during that time by email, text, phone, or in person—you will hear something that foretells what will happen next.
Your career will light up again in a big, substantial way later, near the month's end at the new moon in Libra at five degrees on September 28. That new moon will host another party with her entourage of all the little planets that were lighting up your ninth house at the start of the month and arrive with her partner, the Sun, now in your prestigious tenth house of professional advancement. Those little planets are so funny—they have reveled in the mood of being together, had a few cocktails, and now don't want to leave and go home. So, the entire group will Uber over to your solar tenth house of career success. (Mars will straggle a little and arrive late, October 3.)
The reason I feel this new moon is so spectacular is that Venus—found in your house of fame and ruling your house of fame and honors—will receive a sparkling beam from Jupiter, the planet of good fortune, from your solar twelfth house of behind-the-scenes activities. This is highly significant. It appears a powerful person will be your secret benefactor and recommend you for advancement to other higher-ups. You likely won't even know you have someone going to the mat for you, but don't let that faze you. You do because you earned this special attention. Venus trine Jupiter—wow! Fantastic. How could you possibly fail?
Once Mars comes to the same professional sector on October 3, he will remain there until November 18. This will boost you enormously, for Mars is the energy planet that will help you gain notice from more VIPs. Mars brings courage, determination, and drive, and during that time, you won't let any obstacle stand in your way. Having Mars in the tenth house is the very best place you can wish to have Mars if you are interested in advancing your role in your specialty.
Work hard on moving ahead in September and the first half of October because Mercury will go retrograde from October 31 until November 20. It would be better if you pushed hardest now and in early October. By the end of October, the projects and relationships you have put in place will need to cook a little until after November 20. Don't press against delays in November—let it take a natural course. In November, delays will benefit you.
An executive you worked with in the past might contact you and offer you a chance to work together again. If you had a good experience with this person (apparently this VIP had a good experience with you), under those circumstances, you can take the job offer while Mercury is retrograde, as you already know one another. If you don't know the person offering you a new position, then you may wish to delay your decision.
As you see, there is an urgency to use Mars' energy now, while you are in a month when all the little planets surround you, hug you, and treat you kindly like loving little relatives who want the very best for you.
SUMMARY
September will be an extraordinary month, where opportunities of all kinds will rain down on you from the heavens, a month that will allow you to finally find a way to fulfill much of your potential. This month you will have a total of eight out of ten heavenly bodies in earth signs like yours, and each one will support your interests. Add one extra planet, now in a compatible water sign Pisces (Neptune), and you have a picture of a proud Goat standing atop the mountain, dignified and tall. The trend as set in motion at the August 30 new moon will influence you in the first two weeks of September.
The centerpiece of this month is your ninth house of distant or foreign travel. This house also rules international relationships, import-export, and the entire spectrum that includes immigration, citizenship, green cards, and visas. Alternatively, you may focus on going back to the university to pursue your advanced degree, take a qualifying exam, or choose a date to defend your thesis.
Another way you could see good fortune from this extraordinary new moon would be if you are dealing with a legal matter or working on an exciting broadcasting or publishing assignment. All of these ninth house areas shine for you this month, and they all deal with taking in information (through global travel and higher education) and giving it out (through legal debate and the media). Act on the area that interests you the moment the month begins. You have Uranus in your fifth house of truelove, and Uranus is about to bring a welcome surprise that you won't expect.
Aside from having excellent professional prospects, your romantic life may take flight, too. This is a dream of a new moon, so if you are single, circulate and be open to meeting new people. If you are dating seriously, you may now elevate your relationship to a new level of closeness. If you've hoped for a baby, you may conceive within four days of this new moon. It's a magical time for you, so be sure to step out.
This same area of the chart rules your artistic and creative ideas, which, thanks to Uranus, are sure to be wildly imaginative, and others will marvel at the excellence of the ideas and concepts you offer now.
As with all new moons, you must show the universe your determination by taking steps to use the energy within the ten days that follow its appearance.
Whether you travel or not early in the month, you will likely take a sweet short trip at mid-month. Saturn, your ruling planet, will send dazzling beams to the planets in your third house of nearby travel, suggesting you will enjoy this time away. It appears to be near water and thickly verdant forest in a mighty mountain range. You may go with your romantic partner, or you could decide that your family play a part—your children, sister, cousin, in-laws, aunts, or uncles, may all gather together, perhaps for a fun reunion.
Take note that Saturn, your guardian planet, has been retrograde for months but will turn direct on September 18. Watch the three days that encircle this date, for you will receive clues of what is to come. You will also be excited to see the pace of your life pick up, and if you have been awaiting answers, they will come, allowing you to finally move forward on plans with enthusiasm.
Also, at the September 13 full moon, you may be asked to sign a contract, but due to the moon's orbit close to Neptune, before you sign, consider showing it to a lawyer first. There will be clauses that will need to be clarified, so take the extra time and be precise.
In a month that seems to have everything, stunning professional opportunities will open up after the month's new moon of September 28. Remarkably, at this time of the month, you will have four heavenly bodies in your tenth house of career honors, awards, and achievements. Mars will soon enter this same area on October 3 and remain there until November 18. Your best, strongest opportunities will occur in late month, from September 28 until October 12. Be ready with a polished résumé and perhaps a new interview outfit. If you work for yourself, you may now attract a lucrative client. Whether you work for yourself or others, you will be able to generate enviable publicity.
What a month! Are you excited yet? You should be!