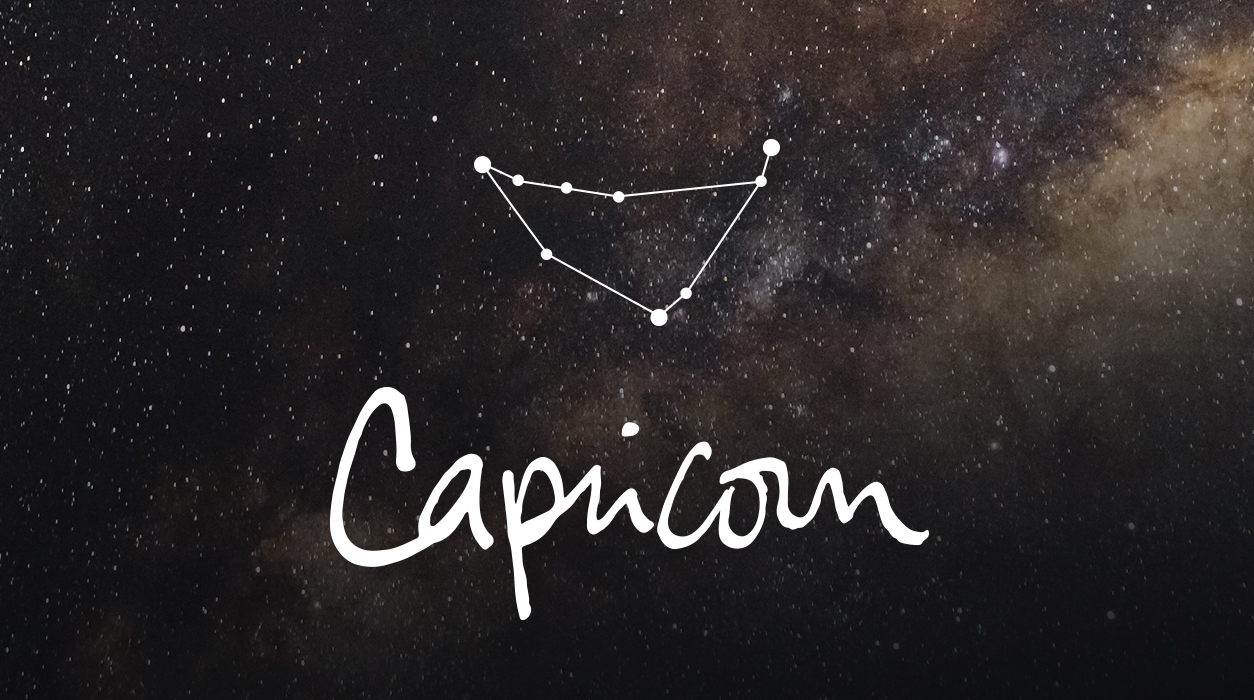 News from Susan Miller
OCTOBER 2021
Dear Reader:
I am so happy to send you my October forecast because it is an unusual one. Despite the fact that Mercury will be retrograde until October 18 (almost always an annoying aspect causing delays and mix-ups), you can nevertheless look forward to a splendid month, filled with many magnificent aspects sprinkled throughout October. I feel these coming jewel-like aspects will be so strong, you may not be ruffled too much by Mercury retrograde. After all, you do have experience with little Mercury and can outwit many of his antics.
Your Horoscope by Susan Miller
Your chart is lit up as brightly as Time Square on New Year's Eve, indicating you are due to receive enormous career success. Rarely have I seen planets line up so perfectly for you. You will start to see a glorious trend in action starting with the new moon, October 6, which will appear in Libra at 13 degrees in your tenth house of honors, awards, and achievement. You may change jobs this month, either through a promotion or by accepting an offer from a competitive firm. If you do move jobs, your chart is shining so brightly that you are likely to increase your power and influence in your industry.
Let's look closer. You will have a crown of stars at the very pinnacle point in your chart (where the number 12 would appear on the face of a clock). Accompanying the new moon will be the Sun, Mercury, and Mars. That's a lot of planetary energy lined up to help you get ahead! Just as importantly, Saturn, currently based in your second house of earned income, will set up a direct link from your salary sector to the new moon, Sun, and Mars, all in your most prestigious career sector. Let's not forget that Saturn is your ruling planet, which automatically gives Saturn more weight in a Capricorn's chart than in other signs' charts. You have extraordinary cosmic help for professional interests, dear Capricorn.
In the days and weeks that follow October 6, Saturn will likely see that you are well compensated for your efforts, acknowledging your recent contributions to the firm. This year, 2021, was meant to be your year of abundance and reward. That comes thanks to Jupiter's presence in the same area as Saturn, your second house of earned income. Saturn will remain in this area another year, through 2022, but you will lose Jupiter on December 28, not to return for more than a decade. October will be your best month to make money. Do your research, ask questions, and set your deal between October 20 and October 31.
Additionally, I love that Mars is in Libra too, touring your tenth house of fame, a place Mars took up on September 14 to stay until October 30. Mars will make you assertive, courageous, passionate, and determined to prove yourself and win the responsible position you want. You've not had Mars in this area of your chart for two years, so this is an additional layer of help making this month quite extraordinary for professional progress.
In the matter of Mars, put a star on one spectacular day, October 18, when Mars will receive golden rays from Jupiter from your second house of income in what is called a trine, the most heavenly aspect you could ever wish to see. October 18 is a red-letter day and would be a perfect day to ask for a raise or to schedule an interview to negotiate your salary for a new job.
Keep in mind that Mercury will be retrograde in this career area of your chart, a trend that started September 26 and will continue until October 18. You may hear from a former employer who wants you to join her in her new company. If you hear from a colleague from your past, you can agree to do so, even though there's an astrological axiom that you should not accept a new job while Mercury is retrograde.
That rule exists because when Mercury is out of phase, it means the world is in flux, and the nature of the job being offered would change. There is an exception to the rule—if you know the VIP who offers you the job from your past, you can take the job without worry. If the person you are speaking to is new to you, you can interview for the job. Do so just after the brilliant new moon in Libra, October 6, but voice your decision any time after Mercury goes direct October 18. (I suggest you always leave a space of at least an additional two days, to allow Mercury to regulate its orbit.)
The full moon on October 20 in Aries, 27 degrees, will bring a conclusion to a real estate, home, or family matter. You might be moving, and if you are packing up, it appears you are being motivated by professional opportunities in the new region.
If you feel you will miss out on the job offer if you don't snap it up when offered, then take it, but realize that chances are you won't remain there long. All kinds of changes would likely come up. You job description may change, or your company may merge with another firm, threatening your job security when the dominant company in the merger starts laying off employees in a cost cutting move. Or it might be that you get a tyrant boss, not the boss you assumed that you were to report to. These are a few examples of what could happen. Only you can decide, but I will admit that it is easier to get a new job if you already have a job, as unfair as that might seem.
On another topic, the new moon in Libra on October 6 will be colored by the position of Venus, for Venus rules Libra, your tenth house of career. Happily, at the October 6 new moon, Venus will be speaking with Pluto, a powerhouse planet associated with big financial deals. You should be able to get the salary you feel is fair, and the responsibility, power, and title you desire. You have quite a chart. This new moon will be strong this month and continue to help you in the weeks and months ahead. I feel an offer will come to you immediately because this month is nearly perfect for your professional interests. Start to interview, and see if you can nail talks by month's end.
Additionally, three major planets will move ahead, and each one has a major part to play in your life.
Pluto will turn direct on October 6, and that's news because Pluto has been retrograding since April 27. Pluto is in Capricorn, your first house of vitality and identity, so after October 6, you are likely to feel more energetic and ready to take on the world. You may notice you have a renewed sense of purpose as you beeline toward goals. You will get an all-over boost now and also in the months to come.
Saturn, your ruler, which has been retrograde since last May 23, will go direct on October 10. When your ruler goes direct, that's a key sign that things will start moving forward in your favor without so many glitches. It appears lately you've been looking back over events and analyzing various financials of past months. That trend is about to change when you turn to face forward toward your future. Saturn is based in your second house of earned income.
If you have any financial meetings on October 15, when the Sun and Jupiter are in sync, things should go your way. Although Jupiter and Mercury will still be retrograde, you will be close enough to both planets' turning direct, and you will feel the good energy on October 15. Jupiter has been retrograding since June 20.
Jupiter, the giver of gifts and luck, also currently based in your second house of earned income, will turn direct on October 17. Jupiter has been protecting your income, but once he is moving in strong direct orbit, he can help you now in a more effective way to help you scale greater heights. Jupiter is due to leave your salary house on December 28, not to return to this part of your chart until 2032, so do all you can to negotiate a decent raise or new salary now while your aspects sparkle like diamonds in the Sun.
The full moon on October 20 in Aries, 27 degrees, will bring a conclusion to a real estate, home, or family matter. You might be moving, and if you are packing up, it appears you are being motivated by professional opportunities in the new region. You may receive an offer and want to move to take advantage of it. Alternatively, you might want to move because your present residence has become too costly due to rising expenses.
Mars will be conjunct the Sun at this full moon, so you certainly will be energized to finish up talks and finalize your property decision. Jupiter will be friendly to the Sun and full moon, indicating that you seem to have the money you need to get your home-related project done.
If you are not redecorating, refurbishing, repairing, landscaping, painting, decluttering, cleaning, moving, buying, selling, or renting property, you might be focused on a family member who may be making news at the full moon, October 20. You may choose an assisted living facility for your father or an aid to live with your mother, as two examples. You may be asked to help your parents pack up boxes to give to charity or help find a new medical specialist for your mother. Or your parents may ask you to set up auto-pay for their recurring bills. There are many possible examples.
I know it is not easy moving into the subculture of helping a parent or other relative, but you are a quick learner, and later you will be so glad you stepped up to lend a hand if this is how the full moon works out for you. Your relative will be appreciative too, even if they don't put their gratitude into words.
There is one pesky problem with the full moon October 20, which is that Pluto in Capricorn will be in hard aspect to both the Sun in Libra and full moon in Aries. This part of the full moon seems unfair, and you are outraged, but fighting it will be like battling City Hall. If you feel you have to stand up for yourself, be strategic, and make sure your aim is very precise and steady. I'm not sure that would work, for only you know your situation.
Still, this full moon, operative five days beyond the day it appears, will have solid planetary support from Saturn and Jupiter, so money will flow to you. Whatever you decide to do, act in October's last third. November will be a month filled with unpredictable events with an atmosphere of smoke and mirrors. We have a very tough wild new moon in Scorpio, November 4, and a full moon lunar eclipse in Taurus on November 19, to be followed by a new moon solar eclipse in Sagittarius December 4. Love, friendship, relationships, and money will be the topics on your mind in November, but I will now show you some of your best dates in late October.
Circle October 28, a stellar day, when Venus will receive golden beams from Jupiter in a sextile aspect—that will translate into a superb career opportunity—again! Venus, as said before, is linked to your professional advancement, so you are on fire in your career. When you're hot, you're hot!
Mars will move out of your career sector on October 30 to stay in Scorpio until December 13. This will usher in a flurry of social activity. The strong emphasis on your professional advancement will fade a little, and you will have more time for friends and romance.
The month will end on October 31 on a fabulous note when Jupiter will send Mercury a golden beam, making it a perfect day to sign a contract or lease or to close on a house. Sign any important papers on this special day. This day will also be well used for travel, shopping, public speaking, writing, social media, introducing an app, podcast series, or even a movie. Any of the communication arts will be favored, so think of a way to use this outstanding day.
SUMMARY
October will be an exciting month for your career, and this has to be music to your ears. You are considered the most professionally ambitious of all the signs, for as a Capricorn, you strive to build a sterling career based on a reputation of integrity. Being respected and admired for your leadership abilities—this means the world to you. October will bring you the best opportunity you've seen all year to grab your chance to take a step up to greater responsibility and power. If you have been out of work due to the pandemic, keep your sights high, and expect to interview and to be awarded a position that excites you.
Your career luck will start to show up on the new moon in Libra, October 6, when the new moon enters your prestigious tenth house of honors, awards, and achievement. This lovely new moon will arrive with her partner the Sun, along with Mars and his little brother Mercury. Each of the new moon's guests will help you get attention from VIPs and encourage you to petition their support.
There are two elements that make this new moon spectacular. First, Mars is among the heavenly bodies in your most important professional career house. This shows you can get your foot in the door of the influential people you need to see, for those are the executives who can help you get ahead. Mars will remain in this part of your chart until October 30, more than enough time to pitch your credentials and land your promotion or new job.
Secondly, and just as important, is the fact that your ruler, Saturn, based in your second house of earned income, will be in direct contact with the four heavenly bodies in your prestigious tenth house. This means you can ask for the position you want and the salary to go with it and likely get the entire package. You have so much cosmic help, and in order to make it work for you, you must show the universe your determination. Look at job listings, and make it known to close friends that you are interested in a new position.
At your present job, if you are working, ask your boss if you need additional qualifications so you can be given more responsibility. Have a list ready of all the contributions you've made to the company. If your boss says you are not ready to advance, ask which steps you should take to become qualified. See if your company routinely rotates promising employees to different areas of the company to give the employee diverse experience.
You want a future—and you deserve one. See if your boss agrees and will give you one. If not, there are other companies who might put greater value on your talent and experience. You only get one new moon a year in this area of your chart—make it work for you.
Mercury will be retrograde this month in your tenth house of career until October 18, so if your progress seems slow, don't rail against the pace or try to force things to speed up. Delays will benefit you. After October 18, you will feel a blast of energy. With Mercury retrograde, think about a past employer or client who believed in you—see if you can contact him or her for advice. Going back to the past is lucky for you during these Mercury retrograde phases.
Additionally, good-fortune Jupiter will turn to powerful direct speed too, starting October 17. That change of Jupiter's orbit will give you an easier time with your salary negotiations.
Saturn, the great teacher, is your ruling planet and has been retrograde since May 23, the reason your progress in financial negotiations have proven to be slow. Saturn will go direct this month too, on October 10. The combination of these two planets, Jupiter and Saturn, moving forward will likely boost your finances. All the pieces of the puzzle regarding your desire for a better job and more money now will fall into place. Jupiter's placement in your second house of salary until December 28 suggests you should not be shy about asking for the salary you feel you deserve.
This will be a busy, important month for you, for the full moon in Aries, October 20, will immediately turn your attention to your home and family. Remarkably, Jupiter, the giver of gifts and luck, will protect you at this full moon as well. If you need to move, buy, rent, or sell property, you will likely make a decision within five days of October 20. It looks as though you can find a choice bargain, or if selling, get more than your asking price. You can call in the painters or have a beautiful piece of furniture delivered. Whatever happens regarding your home, you'll be smiling
If you have been concerned about the welfare of one of your parents, and you've been trying to assist by finding the ideal option for your mother or father, this full moon could bring cause for celebration when you choose a direction your parent is enthusiastic about going.
The interplay between Venus and Jupiter on October 28 will be still another boost to your career—use this day for an important interview or presentation.
The perfect day to sign a contract will be October 31, for you would plant the seed that day for a profitable collaboration.
What a month you have. Use it! This month is rare and special, and by month's end, you may be in an entirely new place in your career.