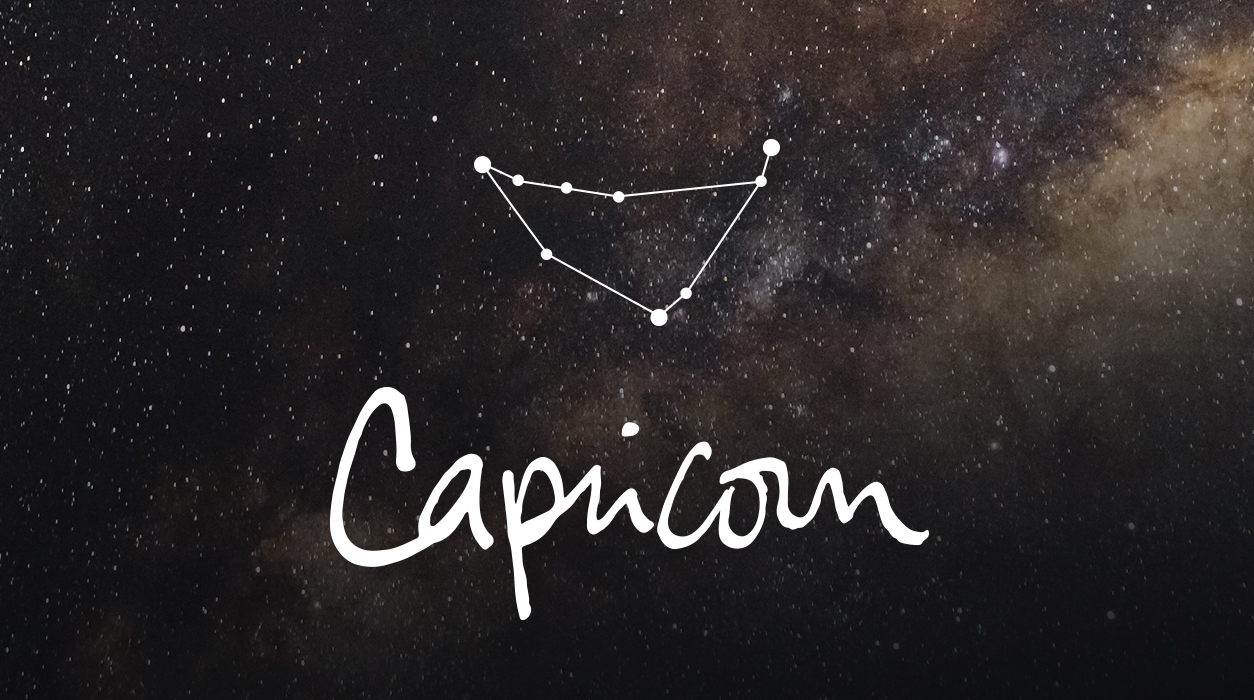 A Note from Susan Miller
October 2020
Dear Reader:
October is due to be a unique month that will not be easy for any of us. The planets will be in a frenzy, the likes of which I have rarely seen. If you feel you've seen enough surprises this year, I am sorry to report that there will be a slew of them in October. Warrior Mars is one of the prime instigators, but surprise-a-minute Uranus will play a leading part, too. Saturn, Pluto, and Mercury will stir the pot as well and add to the turmoil.
When the planets get this way, it is because they want to shake up the status quo and force us to confront languishing situations that many of us would prefer not to address. As you see, there is method in the planets' madness. One thing you can rely on is that when planets are in harsh angle to each other, the universe brings enormous energy so that you can deal with what happens. Sweet aspects—trines and positive, happy conjunctions—are always prized, but they make us a little lazy. Squares and oppositions are the hard aspects, but they sure do bring high energy. The universe will always give you the tools you need when it brings you a challenge.
Your Horoscope by Susan Miller
When you watch the news, you hear reporters speak about the October surprise, which tends to happen every year about this time. This month won't disappoint. Reporters have no idea that they are referring to Uranus in hard angle to the Sun, and this is coming by month's end, October 31. What makes this October so different from any I have seen in recent years is the difficult positions each of the planets is taking up, all month. If you watch the news and feel everyone is arguing with everyone else, you are right. You've not seen the full extent of it yet, but will during this wild month. With planets having a food fight in the heavens all month, admittedly, October will be a hard month for everyone, for you personally, but also reflected in society and around the world, too. I will get you ready for it.
The month starts with a full moon on October 1 in Aries, 9 degrees, lighting your home and family sector. This full moon will be strong and influential for a few days after it appears as it begins to diminish (wane), until October 4 or 5. Mars has been circulating in this area of your chart since the end of June, so it seems you have been thinking about changes in your residence or about how best to go about helping a family member who has needed your attention. Or it may be that a new baby has come to your family, and with the pandemic, you are spending a lot more time at home.
Mars entered on June 27-28 (depending on your time zone) and began your focus on your home. On September 9, Mars settled down into retrograde and plans to go direct on November 13. After that, Mars will remain in Aries, the place he is now, continuing to light your home and family sector until January 6, 2021. Your best progress will take place in December if you hope to enact a major fix-up, redesign, or residential move. Or it may be that instead, you are focused on an elderly parent (or person you think of as a parent) and how best to help that person. Mars usually brings noise when he enters a part of your chart, so that could be the hammering of workmen or the arguments of relatives around you. You have hosted Mars for long enough now in your fourth house of home, so you probably know how this is working out.
All new aspects hinge on conditions that have been going on since before Mars entered this part of your chart. Mars is there to cleanse difficulties that sometimes are swept under the rug. Mars will test the strength of family relationships and also give you the motivation to do something about your living quarters if you want to improve them. If a family situation has been strong and close, then perhaps a new baby (yours or that of your sister, brother, or cousin) could be bringing you all together in enormous love and harmony. A tiny baby—new life—can bring such joy.
This October 1 full moon is not without its difficulties. Mars in Aries (a super strong sign for Mars to be) will be in an angry square angle to Saturn and Pluto in Capricorn. Mars will take the lead at this full moon, so it seems obstacles will come up with your home or family. A full moon will clarify and crystalize all that has been going on up to this point so that you can see the situation clearly. Meanwhile, Uranus will taunt Mercury, which could bring some concerns about your romantic relationship (if you are dating) or with a child you may have now and need to help.
There is no doubt the planets are on a rare rampage, and none of them appear to be willing to apply diplomacy. There is one exception—Venus—which has been on the sidelines watching the interactions from your financial eighth house. Venus will contact Mars in your home sector on October 1. Mars is Venus' lover, and they always long to be together, but alas, they have various jobs to complete for the universe, and they are sent to far flung parts of the solar system. On October 1, they will gaze at one another across the sky.
One of your best days…, will be October 19 when Jupiter in Capricorn and Venus in Virgo will be in perfect sync, an aspect you will feel over the weekend of October 17-18, too. If you have someone in your life who is special to you, spend time together during these days.
Venus has the power to bring money to your home situation, so if funds will help you get started, I feel you will get all that you need. The money may come from a bank in the form of a home improvement loan or mortgage, or it may come as money from a kind relative who loves you. If you need money to help an elderly family member, I feel Venus will try to rally your relatives to chip in to help you, even if they have not helped you before.
If you have been victimized by natural disasters, for example, the suffering the people in Napa Valley, California are going through with the massive forest fires, you may get money from an insurance company or a government program. With the planets blocking and opposing each other at this full moon, I am sorry to say that you might not get the full amount you need and may need a lawyer to negotiate a better sum to cover your losses. Mars is retrograde, so this suggests that if you go back to make an appeal you might do better.
Mars is retrograde until November 13, so home and family-related matters will take time to move forward until you get to the second half of next month. There will be lots of fits and starts, and you won't find the process easy. That's okay, keep at it—you might be granted more.
In a month that has a lot of twists and turns, in addition to Mars retrograde, his little brother Mercury will retrograde from October 13 to November 3. This will add to the general pandemonium of the month, with misinformation, confusion, and delayed mails and shipments, and computers may give you problems, too. Do not buy any electronics now—wait until after both Mercury goes direct (November 3) and his big brother Mars, too (November 13).
Never act too close to the start or end dates of a retrograde. By the time you read this in early October, you will already be feeling the slowdown of both planets.
Also, don't sign papers now. Some of my friends race to sign before the date Mercury turns retrograde (this time, October 13), but Mercury has already been slowing down the pace of life for a while, and that slow pace will only intensify now. Wait to sign until the second half of November, to get far away from the day Mercury turns direct.
Mercury will be retrograde in your social eleventh house, bringing friends to you that you've not heard from in a long time. More concerning to me is when Mercury will be retrograde in Libra from October 27 to November 3, when career-oriented plans will require attention to detail. A major high-profile project could bring problems, so don't take your eyes off it.
Just when you have your hands full with home or family-related questions that will need to be solved in the start of the month, your career will demand your prime attention at the new moon October 16 in Libra at 24 degrees, appearing in your tenth house of honors, awards, and achievement.
This new moon has an angry crowd of planets storming the gate. The Sun and new moon in Libra will fall in your tenth house of honors, awards, and achievement, and usually this would be good news for your career advancement. It might be, but this new moon comes with obstacles on a scale I have never seen. Saturn and Pluto will be in harsh square (90 degrees) to the Sun and new moon, so regarding Saturn's influence, you may find progress at work to be tough and, at times, overwhelming. You may be taking on too much work, so pace yourself and build in a few necessary breaks.
Pluto will be in hard angle to the Sun and new moon October 16, so you may be frustrated with a VIP who's under pressure, and you might be tempted to snap at him or her. That won't help your cause, so hold back. At the same time, there will be a corresponding danger that you would be too hard on the team who reports to you. This could be unconscious and a reaction to how you are being treated by one of your bosses. Be the kind person we all know you are and love about you.
The new moon of October 16 is a mess. Aside from what I have already told you, Mars will also get into the act, and he will try pushing Saturn and Pluto around—that's indicative of a power struggle going on in your life, which could be related to any unsolved problem with a family member or someone you work with in regard to your home, such as contractor, decorator, architect, roommate, or your landlord.
Uranus will get carried away with all that is going on, and he will challenge Mercury, and all of this will occur at the same time, the new moon October 16. This is not a pretty picture, and you will see this played out on the world stage in society, just as you will in your own life. If you thought no one was able to get along with anyone else last month, wait until you see October. Yikes.
Mercury covers your health (sixth house), so a first priority will be to take care of yourself, and do not give into coronavirus fatigue. Jupiter and Pluto have been causing the problem with the pandemic. They first met April 4, then June 29 (influencing all of July), and soon they will meet one more time, November 12, before they spin off in separate directions. These are slow moving planets, so you will begin to see the spike inching up in mid-October to a full blown rise in cases in mid-November. Numbers of cases will be high until mid-December. I feel by Christmas we might hear good news about a vaccine when Pluto and Jupiter are on the borderline of acceptable separation, but I like that the distance between these two planets will be even better by January 12.
Just because we may have an approved vaccine does not mean we all will get it. Distribution of the medicine will take time. Not only will your country need to have the vaccine ready for all its citizens, the rich nations will need to help the poorer countries that don't have the resources to develop their own vaccines. Having the vaccine for everyone on the planet is the only way we can get control over this virus.
In this relentless month, filled with unexpected, challenging events, the hardest aspect will occur October 31 as a full moon in Taurus, 9 degrees. Everyone, of every sign, will feel the jarring effects of this full moon. This full moon will fall in your fifth house of romance, pregnancy, and creativity. You may learn something about your romantic partner that troubles you, and news would come up suddenly, out of the blue. The news may come as a result of an accidental comment or something said in an offhand way.
You've had a lot of emphasis on home and family, but this full moon, with Uranus conjunct the moon, would indicate some level of chaos at home. You might be moving, or there might be more family disagreements. Everyone will be edgy, exhausted from a month with so many surprise developments. The biggest October surprise will come at this full moon, October 31.
Uranus will oppose the Sun at the same time as the full moon, and this could bring up an expense you won't see coming, such as the need to make a tax payment or send an insurance premium—something that world be urgent to send to avoid financial penalties or extra fees.
It looks like you might have to put the charge on a credit card and worry about paying it later. Alternatively, if someone owes you money, such as a commission check or a child support payment, the payment may be late.
The Sun also rules a male authority figure in your life, such as your father, husband, boyfriend, brother, and so forth. Keep an eye on that person, as Uranus opposed to the Sun is a strenuous aspect. It can affect his health or bring an untoward event in his life, at no fault of theirs.
With Mercury opposed to Uranus on the sidelines at the same time as the full moon of October 31, I want you to be careful about keeping your health strong all month, too. We are heading into the conjunction of Jupiter and Pluto, both in Capricorn, next month on November 12, and these two planets are at the core of the reason we have the spread of the pandemic. That will flare up the pandemic. We will start to see spikes in various parts of the world in October, and it will build much higher in November. Even if your region is not affected too much by the coronavirus, tension and life strains in general tend to lower our immunity. Be careful. You will be doing quite a lot.
As you see, there is quite a lot going on this month—I have never seen one quite like this.
Venus will be in Virgo from October 2 to October 27, a beautiful place for Venus to be for you. If you want to perk up your morale, you might want to get a new haircut, a new top for those Zoom meetings, or some other little treat. The weekend of October 10-11 will be especially sweet for a drive into the country, and if you live in the northern hemisphere, to see the pretty autumn leaves. (If you live below the equator, getting out of the house to see spring budding would be a morale booster, too.)
One of your best days, even though Mercury and Mars will be retrograde, will be October 19 when Jupiter in Capricorn and Venus in Virgo will be in perfect sync, an aspect you will feel over the weekend of October 17-18, too. If you have someone in your life who is special to you, spend time together during these days.
—————————————–
Please Note: On October 1, 2020, there is a full moon in Aries 9º, not Aquarius 9º. We apologize for this error in our 2020 calendar.
——————————————
SUMMARY
This year has not been easy year for you, for you have been saddled with Saturn in Capricorn since December 2017, limiting your movements and adding responsibilities to your shoulders. You will be released from Saturn's grip by December 16 when Saturn leaves your sign and enters Aquarius. Over the past three years, you have grown in authority and have impressed those around you.
This month starts off with a home or family-related matter that will instantly come to culmination on the full moon, October 1. As some examples, you may move into a sunny new house or apartment, see the contractors finish updating your kitchen, or get an exciting furniture delivery. Alternatively, you may make a major decision concerning the way you will help one of your parents. A lot depends on how things have been going all along, for Mars is in the same area of your chart, and that could have brought family squabbles since the end of June. This will last until January 6, 2021, so whatever is going on seems to continue to take your concentration.
Changes in connection to home or family often require funds, and happily, this month, with Mars and Venus in sync, the money you need should appear, whether from a bank or a buyer of other property you may be selling, or it may be that family members chip in to help you.
As a Capricorn, you are known to be an ambitious soul, so finding opportunity to advance your career is always good news. The new moon of October 16 will give you that chance, and although this new moon is flawed, it is the only one that will appear in your tenth house of honors, awards, and achievement, so it is worth using.
The challenge from Mars (in your home sector), which will be in direct conflict with the new moon and Sun, suggests that everything going on with family or property is interfering with your concentration on your work. Adding fuel to the fire, Pluto and Saturn will be at odds with the new moon and Sun. too. This suggests an expense you can't put off will come in, and it seems to be unexpected. Your partner, trying to adjust to all that is going on, may seem grumpy or unsupportive. You may need to take the time to convince your spouse or business partner (if you have either one in your life) of the merits of your plans and methods.
This month holds two full moons, and the second one, usually called a blue moon, is due October 31. Uranus, planet of unpredictability, will arrive with this full moon and oppose the Sun, making everything going on unstable, surprising, and possibly shocking. The full moon will appear in your love sector, so if you are dating, your relationship may bring some sort of news you are not expecting. This would not be the month for any IVF treatments. Wait until Mars goes direct on November 13 before you even consider doing so.
Uranus usually brings extreme circumstances—a tearful breakup or a thrilling confession of love and a possible engagement. If you are married, your spouse may deliver surprising news. Or this October 31 full moon may bring news related to a child you have or about an unplanned pregnancy. Married or single, with Uranus opposing the Sun, money will also work its way into the conversation and require you cover an expense. If you are in the process of getting a divorce and trying to settle the division of property, do not meet over this full moon, October 31, but hold off until mid-November, no earlier, when the planets will be supportive.
In short, simply respond to life events, and don't initiate anything important. With Mars retrograde all month (since September 9), new ventures will not to work out well, and Mercury retrograde from October 13 to November 3 will only add another layer of complications. It is a month to look back and see what you've accomplished so far and to work on routine tasks while you wait for better days.
Venus' move into compatible Virgo will boost your charms, give you reason to steal a little time for yourself to spend a little on your appearance, and to consider taking a drive into the country to a lush woodland setting, perhaps to watch the leaves change (or spring begin, depending on where you live). The weekend of October 17-18, and if possible, including Monday, October 19, will be your very best time to hop in your car and go.