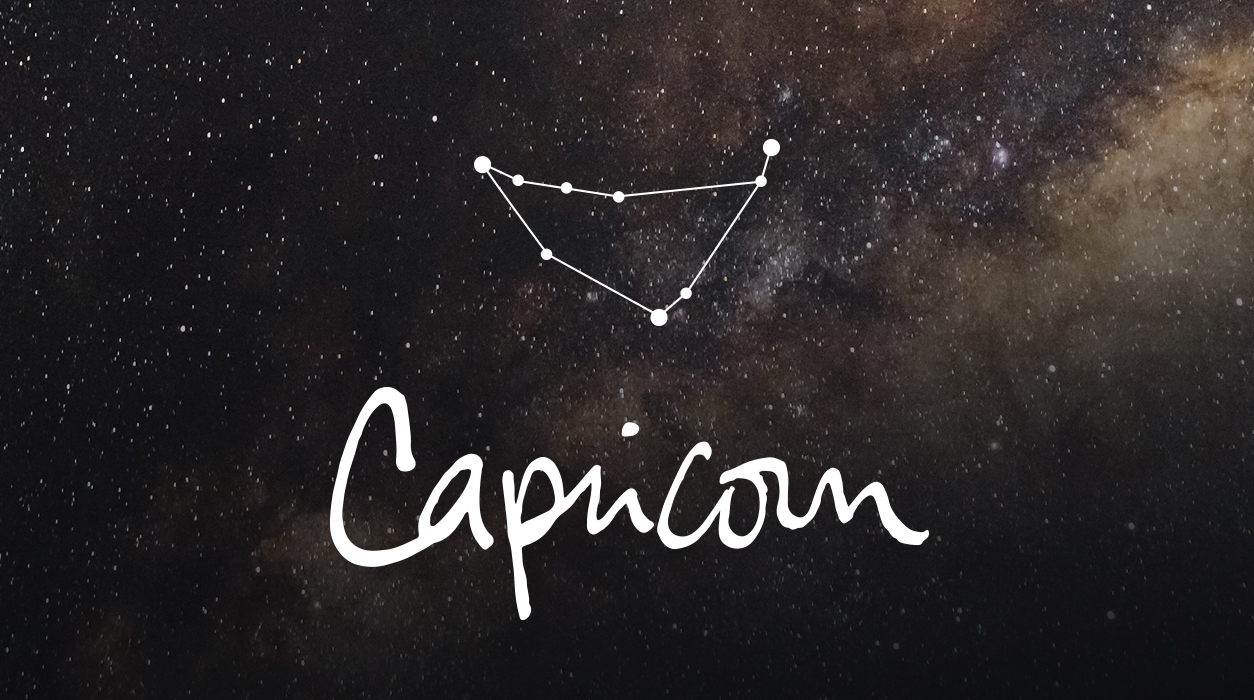 News from Susan Miller
NOVEmBER 2021
Dear Reader,
I know you have been waiting for my Year Ahead 2022 forecast, and it is here! Read on!
My manuscript for the Year Ahead 2022 is tucked inside a very special luxe beauty and wellness box of products called The Cosmic Collection, which I did by teaming up with Instyle Magazine and Brandshare. Choose your box of products by your element—Fire, Air, Earth, or Water—and you will find beauty products that I selected for you in collaboration with the beauty editors of Instyle. Lots of thinking went into my selections. This is a great way to shake out of a beauty rut for the New Year 2022 and find new products that I feel you will love.
Your Horoscope by Susan Miller
This could be a challenging month for your romantic relationship, for one certain friendship, and possibly for money, too. Cosmic storms are moving throughout November and will be traveling across your fifth house toward your eleventh house, ruling your love life and your friendships respectively. The eleventh house also rules your hopes and wishes, so you may have to put one heartfelt desire on hold, but only for a month or so—life will return to normal by December, I promise.
The first sound of thunder might be heard at the new moon November 4 in Scorpio, 13 degrees, your eleventh house of friendship. Normally this would be a welcome new moon, ushering in opportunities for you to get out to mingle more than you have lately. The trouble is that Uranus, the planet of unanticipated events, in Taurus, your fifth house of love, will confront the new moon and Sun, traveling together in Scorpio, directly in a 180-degree opposition.
Here is a visual so you can see this aspect clearly: Just like two people sitting on each end of see-saw, they are linked by the other person's movements. Yet there's another complication. In the middle of the see-saw, and in the precise center of this 180-degree confrontation, we see Saturn, your ruling planet, at the moveable fulcrum of the see-saw in your second house of earned income. That puts pressure in two directions: toward Uranus in Taurus, and also toward the new moon and Sun, both in Scorpio. If I were a weather forecaster on the news, I would call the incoming storm on November 4 a "Franken-storm"—wild, unpredictable, and strenuous. Love, money, and friendship are all mixed into the same potent brew swirling above. Money seems to be making up all or part of the problem.
Your first attention will go to a friend, because that is where this afflicted new moon will be land. Your fifth house, across the skies and holding Uranus, rules the romantic person you are dating, possibly seriously. Your lover may make a comment about a friend that gets you upset, or vice versa—your friend may not like the person you're dating. Or worse, your friend may be dating who you're dating, and when you find out you will be crushed and angry. I am trying to imagine what might come up, but of course, with Uranus, the planet of rebellion and unpredictability, there is no way to guess. It always turns out to be something you are not looking at as a possibility.
I do know that money, friendship, and a lover will not mix, but you might have loaned money to one or the other some time ago, expecting to be repaid. The Sun will receive an opposition from Uranus too, and the Sun rules your eighth house of income, not through salary but through such sources as an insurance company or sent as commission, university student aid, court financial settlements (including child support and more), and so forth. The news will not likely be anything you want to hear, so you may have no choice but to wait for that check, if you ever see it at all.
The fifth house rules the children you have, so if a friend makes a criticism or comment about your child, you will not take kindly to her attitude. (A new moon is feminine in astrology, so I say "she.") As a result, you may distance yourself from that friend from now on or end the friendship immediately. Your child may need special care as a result of a message you get at this new moon, and of course, you would do all you can for your child.
Venus, the planet of fun, love, luxury, leisure, beauty, and good looks, will move into Capricorn on November 5 to stay for months, until March 6, 2022! . . . Your magnetism will be at an all-time high, your charisma will be noticeable to one and all.
After Uranus argues with the Sun and new moon, he will begin to attack Mercury on November 13, a day you should not sign any contract or papers of any kind. On this day, your relationship with a friend may show unmistakable signs of wear and tear. Travel on that day, or the days that circle it, would not likely go well, and your interactions with co-workers could be difficult when you find one to be quite fragile. Realize that everyone, of every sign, will be under the same wild and wooly aspects, so be kind and understanding when co-workers and people reporting to you seem off, distracted, or unusually stressed out.
All month, Uranus will be on a rampage, so it will be important to make sure your computer system is up to date and that malware protection is installed with the latest version. Uranus rules all newly developed inventions, particularly electronic ones. If you work for a large company, make sure your IT department stays vigilant about hacks.
This month certainly is packed with all kinds of unexpected events.
The full moon lunar eclipse in Taurus, 27 degrees, will arrive on November 19 and light you house of true love—this is where your attention will be directed. (If you are married, your child will be the center of your thinking, not your spouse because committed, contractual relationships, including marriage, are covered by your solar seventh house, not the fifth house where the eclipse will appear.) Again, things will be wild with Uranus aiming fire bombs in every direction and in addition to your lover, it seems a friend will be part of this eclipse, too.
Something is coming to a rolling boil, for this eclipse will furnish you with full disclosure suddenly being provided to you from someone, possibly a different friend. Sometimes a person is "eclipsed out" of your life at eclipse time, so if you have been unhappy, you may leave. If you suffer a breakup, and your partner is the one that leaves, there's some indication you would be better off out of that relationship.
Uranus will be done fighting with the Sun and new moon and with Mercury, but come November 17-19, he will aim his cannons at Mars. Uranus opposed to Mars is one of the most inflammatory aspects possible. It's quite explosive, so you may become angry at someone, or vice versa, someone may become angry at you. Before you know it, you might find yourself in the middle of a total meltdown.
Almost all the time, Mars (the warrior planet) and Uranus (planet of sudden action) in conflict triggers an emotional response, but this configuration can bring a physical one as well, so if your partner is prone to physical violence, you will need to get away. All month, if you are living together, you need to keep things as calm as possible.
Your ruler Saturn will move slowly toward a square to Mars, to peak on November 10. However, they will be within a significant orb at both the new moon November 4 and full moon eclipse November 19. That may not be a drawback in this case, for Saturn will slow down Mars and prevent him from being too impulsive. Mars says I want to act—now!—but Saturn says, wait, think twice.
Mars just entered your friendship house when he moved into Scorpio on October 30 and will stay until December 13. Scorpio is a water sign that blends well with your earth sign of Capricorn, and that basic compatibility will help you throughout the month.
Astrologers always look to Mars to see where your attention will be drawn—the ancient astrologers called Mars the timekeeper of the zodiac. I can't see all the aspects that are in your natal chart, but I can say that Mars brings noise and action to the house it visits. For you, there will be much emphasis on your friendships, as well as charity or humanitarian work you may be doing. You will also be working toward one desire dear to you.
Sometimes Mars brings too much energy, resulting in strife. In other words, you might have an argument with a friend or with the leader of a group to which you belong. In a month where everyone is on edge, you might also argue with a lover.
Watch November 17 as possibly the most difficult day of the month for relationships. It will be a hot-button day because Uranus will be conjunct the transiting moon in Taurus (reaching fullness and being eclipsed shortly thereafter), and both the moon and Uranus will oppose transiting Mars and Mercury in Scorpio. This day is probably one of the tensest days of November.
Is there any good news this month for Capricorn? Yes! Venus, the planet of fun, love, luxury, leisure, beauty, and good looks, will move into Capricorn on November 5 to stay for months, until March 6, 2022! This length of time in Capricorn is unheard of—Venus' usual visit to any one sign is four weeks not four months! Your magnetism will be at an all-time high, your charisma will be noticeable to one and all. If you have ever felt invisible, you won't during this period—your popularity will climb, even if you say you are shy. You will have a sterling chance to build followers on social media, too.
Being the practical, realistic person that I know you are, I can see you reading this wondering what would be causing this long stay in one sign? You are saying to yourself, this doesn't just happen for no reason. OK, I admit, you are right—Venus will retrograde in the middle of its long visit to Capricorn (November 5 to March 6, 2022) and that will happen next month, from December 19 to January 29.
Venus rules your career sector, your tenth house, so while Venus retrogrades at the end of December through most of January, you may see your career progress stagnate. Many readers don't realize that Venus is linked to profits too, so it's not a good time to launch a new product or service during Venus retrograde. Do not market products or services directed to women, for Venus is linked strongly to the needs and desires of women.
Venus also rules your love life, so there may be separations that you cannot help—your sweetheart flies home for the Christmas holidays, and the two of you can't be together.
Although your career will likely stall a little while Venus retrogrades beginning next month, I have good news for you this month. Venus, now in Capricorn (as of November 5) will receive a beam from Uranus in Taurus on November 18 in exact "trine," a heavenly aspect of harmony and will bring you a surprise professional opportunity you will want to consider at the full moon eclipse November 19.
Going back to my discussion about the coming Venus retrograde in December, when any planet retrogrades, it sleeps, and the rest of us on Earth cannot access her greatest powers.
For that reason, you must not do the following activities while Venus is retrograde, December 19 to January 29: Do not change your hair radically, say from long to very short, or change the color just as dramatically—you may not like the results. Do not schedule Botox or fillers at the time Venus retrogrades.
Venus retrograde would not be the ideal time to look for a new romantic interest because Venus also rules affection, which will be harder to express and feel during this time, and you don't want to build Venus retrograde into the birth of your new relationship. Additionally, Venus is the natural ruler of your truelove sector (fifth house) as well as your career sector (tenth house), so both may stagnate—this is temporary and will begin to start up again in February.
Finally, if you were going to give a festive party, such as a baby shower, do so AFTER Venus goes direct, January 29, 2022, perhaps wait until February 4. As said, your career, ruled by Venus, may temporarily stagnate, but it's only for a few weeks. By February, you'll be moving ahead again.
December will be a much better month with several jewel-like sparkling aspects, something this month lacks. (This seems to be a lost month, although I do like the end of November.) You will see—you will like December.
One special day I love the best for you will arrive November 30 when Venus in Capricorn will receive a glamorous signal from Neptune. Neptune will dispatch Cupid and his little fleet of angels for you—but you have to leave the house to unlock this lovely aspect. This date falls on a Tuesday, but plan to go out to a special occasion restaurant anyway. This is such a romantic day, and after the time you've had through most of November, you need to weave a happy memory—November 30 gives you that chance!
SUMMARY
What you need and want to do verses what you can afford to do seem to be at odds. The new moon of November 4 will shed light on your situation and require you to make a practical response. That new moon will appear in your eleventh house of hopes and wishes, but with Uranus directly opposed to the Sun and new moon, you may have to scrap your current plans and draw up new ones for now. Specifically, you may have to delay the purchase of something you dearly want or are obligated to pay, but conditions are such that you can't stretch your finances to cover all obligations right now. This is temporary.
Saturn in hard angle to action Mars is also partly responsible for causing the slowdown. "Not now" does not mean "never." Money seems to be playing a part in this chaotic and nerve-jangling month, and you will find out more after the new moon speaks November 4. Watch the ten days that follow it for news.
Unexpected news will dominate the first three weeks of November, and by the lunar eclipse in Taurus on November 19, a strong full moon eclipse in your fifth house of true love may bring a serious dating relationship to critical mass. If things have not been going well, rather than continue the relationship with the hope that things will turn around, you may end the relationship. Your need for independence and respect as an individual with your own needs and desires to be fulfilled will be very strong.
Adding to the pandemonium of November in the first two weeks, a friend may say or do something to you that you find intolerable, revealing a side of your friend you've never seen and shudder to think you would ever see again. This incident may cause a break your friendship, never to go back to the way things were.
You will want fun and time to let go, but you may have to put off plans until next month when things will be calmer. That's lucky because December is usually a month of merry celebration. If you planned to travel in November, see if you can switch plans and go in December instead.
Venus in Capricorn (from November 5, 2021, to March 6, 2022) will go retrograde December 19 to January 29. This is not a time to make any changes to your appearance—no Botox, no fillers, do not ask your stylist for a new hair style, no new makeup—you get the idea—hold back until you reach February. I feel November is just too unpredictable to make an appointment with your hair stylist or dermatologist. You can, of course, choose new things to wear if you need something.
Venus will spend a great deal of time in your sign, from November 5 to March 6, 2022. That is remarkable! You may have to find a way to deal with the avalanche of popularity coming your way.
Be sure to celebrate your most romantic date of the month, November 30, when Venus in Capricorn will receive a shimmering vibration from Neptune, the planet of unconditional love. This is sure to be an enchanting evening.