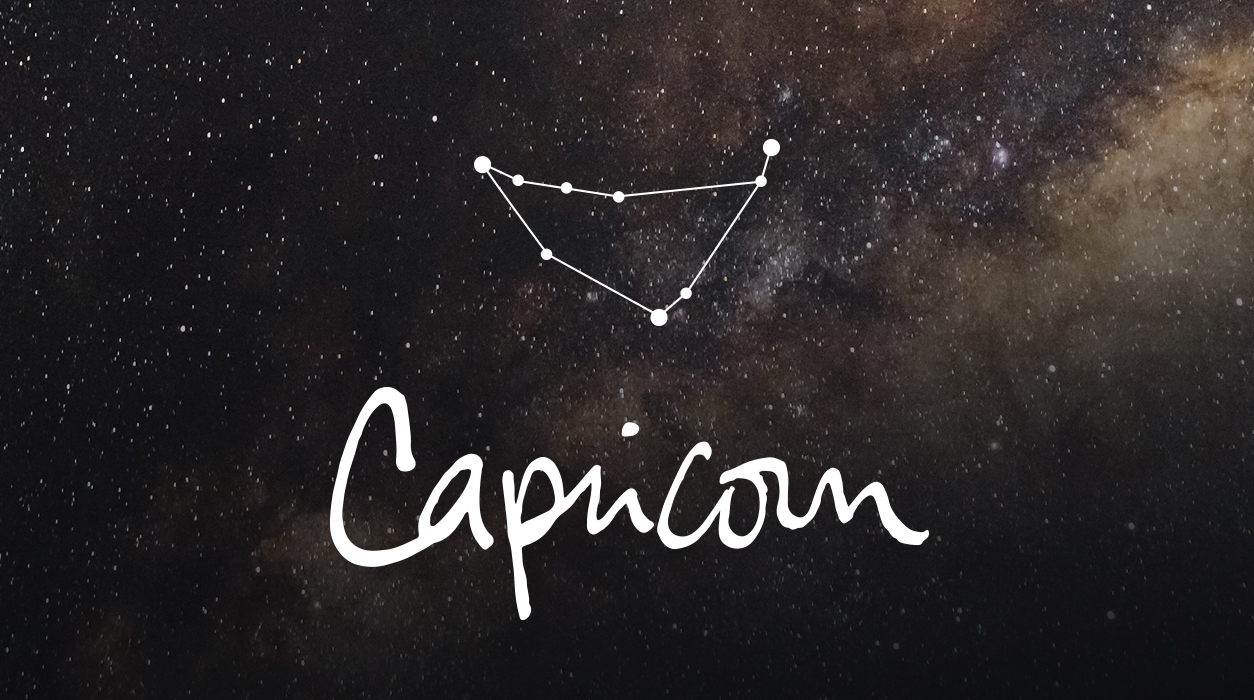 A Note from Susan Miller
November 2020
Dear Reader,
November is a very big month, and I wanted you to have all the information you need to take full advantage of the changing aspects. I went back to October to put your life in context and to show you specifically how different—and better—November would be for you.
November starts off tense (depending on your sign and exact birthday), but it gets special by the gorgeous new moon of November 14. Also, Mercury and his big brother Mars will both go direct after endless weeks of being in retrograde, so you will see the pace of life pick up in a way that you will find gratifying. There will be opportunities to take advantage of at long last, and you will have two weeks to get ready. On top of all of this, the eclipses are back—these are gentle and sweet and will push you forward into a new realm. The first one is due November 30 in Gemini, and the second one, a dazzler, is due next month, December 14, in Sagittarius as a new moon solar eclipse.
Your Horoscope by Susan Miller
I have been thinking about your solar chart for hours, trying to figure out why you have such a long, sustained emphasis on home and family. I came up with some ideas, but first, let's talk about what's causing this emphasis. On June 27, Mars, the energy planet that brings noise and activity to any house he visits, entered Aries, your fourth sector ruling your home, other property you may also rent or own, and your immediate family and parents (or people who you think of as parents). What makes 2020 so unusual (aside from the pandemic) is that Mars usually spends six weeks in any one place in the chart, but this year, Mars was set to spend six months in this sector.
You may have been working on a fixer-upper house or simply having renovations done to your kitchen and bathrooms. You may be changing and upgrading your décor with new furniture and accessories or calling in the painters. Or you may have been browsing apartments and houses in an effort to get ready to move. No doubt the pandemic has caused all of us to stay home a lot more, so if there were things you've been meaning to do to your home, you likely decided that there was no time like the present to get your list of projects started. You may have worked for weeks on de-cluttering or done a thorough cleaning. The noise I see that Mars is known to bring is possibly due to workmen hammering, or you may have invited one of your family members to stay with you during the pandemic.
If your physical home was not your focus, you may have been thinking about one of your parents (or a person you think of as a parent) who may have needed—and still seems to need—your assistance in November and December.
Mars first entered this part of your chart on June 27 and began to move your home and family project forward. However, just as you were making progress and getting into your home-upgrade groove, Mars began to retrograde on September 9 and stayed retrograde for weeks. Action-oriented Mars will finally move forward on November 13.
No matter what your home or family-related project might be, you will have a good, strong Mars behind your efforts from November 13 until January 6, 2021. It is never wise to begin an important enterprise or initiation, such as to launch a product, close on a house, or start a new relationship in business or your romantic life, while Mars is retrograde. Things rarely reach their greatest potential with Mars languishing out of phase. Mars gives you energy and drive, and without the red planet's help, the project can't get the powerful lift it needs to get things orbiting high, into the stratosphere. Mars gives you the drive to compete well, to do courageous deeds, and to have the stamina to see the goal through to completion.
Mars does not retrograde that often—only once every two years—so you get used to having Mars behind you with all your initiations, but when he is missing, you do feel the difference.
Make January 6, 2021, your deadline to complete as many home-related goals as you can. You are entering a very powerful period this month, and you will see that your home-related emphasis will clip along much more rapidly than you have seen since things started to slow down in early September. The one area you could have made a lot of progress was in de-cluttering closets and rooms. In that case you would go back to earlier times to give to charity things you no longer need. You can start immediately if you haven't done any of that yet. You'll get a lot of home and family-related productivity on other fronts after November 13.
Eclipses bring change, and this full moon eclipse November 30 will bring a project you've been working on to fullness. Mercury will be beautifully aspected to Saturn, Jupiter, and Pluto. This tells me that this project is not ordinary, and despite some unusual things happening around the time of the eclipse, you should do well. This project seems special to you in some way. It can work out to be a brilliant jewel in your crown.
Not only will Mars turn direct, so will Mars' little brother Mercury on November 3. Mercury started to retrograde last month on October 13, but you began to feel Mercury's slowdown at the very beginning of October. Now, Mercury will turn direct on November 3, but even so, wait for Mercury to reorient his direction, which will take a week or more. Mercury will be fully functional by November 19, but you can act on contracts a bit sooner if your lawyer gives you the nod to begin signing, but it would be best for both planets to be moving direct before you sign contracts, close on a house, or make any other long-range decisions.
If you wanted to buy furniture, appliances, electronics, or even something as plain as a mattress for your home, October was not the time to go shopping. When you purchase things during Mercury retrograde, the item arrives damaged, or you find you bought the wrong model for your needs. Those are two examples, but no matter what the circumstance, you would likely never get the satisfaction from the product that you imagined you would.
Now let's turn to the beginning of November, which might rattle you with unexpected news. A full moon appeared on October 31 in Taurus, 9 degrees, and was one of the hardest full moons of the year. Uranus, the planet of unexpected news, was conjunct the full moon, heightening emotions, and directly opposed the Sun, adding more tension. All full moons are strong for four days beyond the date that they appear, bringing you up to November 4.
The area of the chart that will receive the full moon's jarring energy in the first days of November will be your fifth house of love. If you are dating someone you care about, you may discover a piece of information about the person, or about a friend you thought was supportive or you, and be shocked with what you find. Or your friend or sweetheart may say or do something that you find unacceptable and make you upset, and you may not be sure what to do. Uranus opposition the Sun is usually a separating aspect, so you may break off the romantic relationship or friendship entirely. That decision would be up to you as there are no predestined outcomes in astrology.
There are other possibilities, because the fifth house, which is being lit up in early November (as a result of the October 31 full moon) also rules birth and the care of children.
You may have a surprise pregnancy, and if you don't want that to happen, be careful. If you have children, you might discover that your older child is doing something harmful, and you will have to find a way to teach your child gently why it's important to change his or her behavior or separate from another child who has had a bad influence on your son or daughter. These are some random examples, but you see what topic might have drawn your attention at this full moon.
The fifth house also covers your artistic expressions, so if the possibilities I have outlined with love or friendship or children do not resonate with you, the full moon of October 31 may have to do with a special creative project you are working on. You appear to be near a finish, but as you get to the final details, something may go haywire at the last minute, and it will fall to you to quickly fix things before the wheels roll off the bus. That can be momentarily scary, but if you are to pluck things off your schedule, you will have the time you need to direct others to fix what needs your attention.
Taurus, the sign of the full moon of October 31 that will affect you during the first four days of November, is a sign that blends well with yours. Even though this full moon brings news that you'd have never expected, you might be able to turn the tables to make the events work for you. This would be true if your birthday falls on December 30, plus or minus five days. The same is true if you have Capricorn rising at 9 degrees, plus or minus five degrees.
Moving on now, the new moon of November 14 in Scorpio at 23 degrees will change the energy that was prevalent at the very start of the month to one that is more positive and less emotional. This new moon will light your eleventh house of friendship, so you may host a small, socially distanced private dinner for one or two friends. Or you may attend a virtual convention on Zoom and be pleasantly surprised about how positive an experience it turns out to be. I see you making a new friend, but I am not sure how that will occur.
Even in a pandemic, it is amazing how life brings all kinds of surprises. I was at the neighborhood bagel shop and had ordered coffee and a toasted bagel. Here in New York City, and perhaps where you live, it's not possible to sit inside. Tables are set up on the sidewalk (where there never were tables before), and on a warm day last month, I sat down at a large table. A young woman named Samantha asked if she could sit at the other end. I said sure, and we started to talk. It turned out Samantha knew my column! I had a lot of questions for her about how her Aquarius life was going, and she had lots of questions for me. We had a lot of fun talking, and as she's my neighbor (living around the corner from me), we exchanged phone numbers. A month later we had another coffee together again, and I caught up on her work life. My point is, you can make a friend in a pandemic, as unlikely as that sounds. Life is amazing, and while you can experience hard surprises, life sprinkles in some happy ones, too.
Your eleventh house, where the new moon will arrive November 14, also rules hopes and wishes, so something you dearly hoped you would grasp in your hands may now materialize. It could be something you long worked toward or something spiritual. Either way, you probably worried it would never happen, and now in the days and weeks after the new moon of November 14, your dream may suddenly be within reach.
This new moon of November 14 will be particularly special if your birthday falls on January 13, plus or minus five days, or if you have Capricorn rising 23 degrees. If you have a natal planet or the natal moon in Capricorn, Taurus, Virgo, Scorpio, Cancer, or Pisces, within five degrees of 23 degrees, you will get a double dip of favor from a loving universe.
A new moon is influential for six months because it opens a door to new opportunity and sets off a new trend, however, any new moon is strongest immediately in the days after it appears. Perhaps you belong to a club that has meetings on Zoom, and let's say you have a new product, like a new book, that you'd like everyone in the group to know about. Schedule your talk about your new book after the new moon arrives, and you'll find many of the attendees will be interested in hearing more about it. Groups and friends will be fortunate for you this month and in the weeks to come.
Now let's talk about the meeting of Pluto and Jupiter on November 12, which will be their last conjunction this year. These two planets will meet in Capricorn, so it is important for you to note what I am about to tell you. After November 12, Jupiter and Pluto will not meet again for 13 years, not until February 2033 when they will meet in Aquarius. This year they've met twice and are about to meet one more time.
All planets have a positive and negative side when they conjoin together, but I have never seen a downside to this particular conjunction in my lifetime. At the start of 2020 I was looking forward to the meeting of good-fortune, expansive Jupiter, and financial behemoth Pluto, for usually they herald high level financial deals. This time, however, the big money deals I anticipated seeing were the trillions of dollars that many governments sent to their citizens as stimulus packages to stabilize their nation's economy. This reflected deficit spending, so it will have to be repaid to the treasury, gradually, through taxes during the coming decade, according to the Chair of the Federal Reserve Bank, Jerome Powell, who was interviewed on the 60 Minutes news program.
What I didn't expect was a deadly pandemic—I didn't think what the world has been going through was even possible in modern days. I didn't look for such an event in the charts, so I didn't find it. Had my antenna been up, I would have checked the spread of yellow fever in New York City, 1795-1798, because I would have discovered Pluto and Jupiter were aligned back then, too. Also, I looked into the Spanish flu that killed millions of people in 1918 and found Jupiter and Pluto were in conjunction then as well.
I also didn't know that Pluto rules viruses and bacteria, but I did know Pluto rules governments, the masses, and at times, death. (We hear daily reports of the totals of those who fell victim to coronavirus in each location on the news each evening.)
You can always feel the coming meeting of two big, slow-moving planets about three to four weeks ahead of time. Jupiter and Pluto were happy to see each other and had dinner to plan what they would do for society. Jupiter, the great expansive planet, must have been drinking a little too much wine, for when they were talking, Pluto asked Jupiter if he would help him spread this virus, and Jupiter replied, "Oh sure." What was Jupiter thinking?
Anyway, Jupiter and Pluto first met on April 4, a time we all remember as the first sign of how deadly this virus is. Italy and New York City struggled terribly, as did other locations.
The second time Jupiter and Pluto met was June 29, but both were retrograde and therefore weaker. Nevertheless, the resulting spike of the virus was bad in July. In the US, Florida through the southern states struggled with hospitalizations, including Arizona and Texas plus California, Oregon, and up to the state of Washington.
Now Jupiter and Pluto are no longer retrograde, so I anticipate a ferocious response when they meet on November 12. You must be very careful—this could be the hardest manifestation of the virus that we have seen so far.
The good news is that when Jupiter and Pluto finally begin to separate and are at least 8 degrees apart (near Christmas), or better yet, when they are a little farther apart by January 12, a breakthrough may be announced. That doesn't mean we will all have the vaccine at that time—it will take the drug companies a long time to distribute the medicine to one and all. Also, as some doctors have said, like the flu vaccine, it may not be more than 50% effective for those who get it, so wearing the mask is still the most reliable way to avoid infection.
All of us, not only you, must do what we can to stay healthy. In my house, we have scaled down our Thanksgiving and Christmas plans to have a tiny celebration—just a dinner with my older daughter, Chrissie, her husband, Leo, and their little son, Otis. My other daughter, Diana, based in Los Angeles, will not come home to us in New York during November or December. Authorities are telling us here in New York City not travel, only under dire circumstances. (They don't even want us to go to New Jersey, Pennsylvania, or Connecticut. When they say don't travel, they mean it.) Dear Capricorn, you won't become ill if you follow the suggestions of the authorities. We are getting close to seeing the light at the end of the tunnel, now that Jupiter and Pluto will begin to separate for good in the second half of December.
I said that all planets have two sides, and Jupiter and Pluto when conjunct in Capricorn, 23 degrees, can mark a financial bonanza for you this month, especially if your birthday falls near January 12. You must take full advantage by scheduling important interviews and presentations on November 12 or close to it. In truth, the entire second half of this month will be fortunate for you. Mercury will be direct and gaining strength, while at the same time Mars will turn direct November 13. Sunny days are due for you!
I want to flag November 27 as a day not to have any big interview or presentation, for Venus, the ruler of your tenth house of prestigious career advancement, will receive a harsh, direct opposition from Uranus, the unpredictable planet. It is not a good day for career matters, so maintain a low profile, and do not sign any important papers on this day.
The month will close with a lunar eclipse of the full moon in Gemini, 9 degrees, on November 30. That full moon eclipse will light your sixth house of work and health (another reason I want you to be extra vigilant about your health this month).
Eclipses bring change, and this full moon eclipse will bring a project you've been working on to fullness. Mercury will be beautifully aspected to the three planets in Capricorn—Saturn (stability), Jupiter (happiness and good fortune), and Pluto (influence and power). This tells me that this project is not ordinary, and despite some unusual things happening around the time of the eclipse, you should do well. This project seems special to you in some way. It can work out to be a brilliant jewel in your crown.
SUMMARY
The first days of November will continue the theme started by the full moon last month, October 31, of unexpected events, especially related to your fifth house of love or in regard to one of your children (or a pregnancy). If you have been dating, that full moon will bring a romantic relationship to culmination, causing information to surface or an unexpected event to occur. Uranus, known to bring feelings to one or the other end of the spectrum, will be tightly conjunct that full moon. You may be thrilled with how a relationship is going and want to move toward commitment or, just the opposite, feel it is time to break up, especially due to something that happens in the first week of November.
The fifth house, which covers love and also children, could help you decide about whether to have a baby now or soon, or you may have a surprise pregnancy. If you are already pregnant and nearing your due date, the full moon could bring the birth of your baby. If you already have children, one of them may bring news that will require your swift attention and action within three days. Again, the news may make you happy or not at all happy—that's the unpredictable nature of Uranus.
Alternatively, if you have been working on a creative project, it will now reach a grand conclusion after a long period of work. That full moon will be conjunct Uranus, and when Uranus is involved in any aspect, it is impossible to guess what could come up. It is always what you are not looking at as a possibility.
You'll be feeling more composed as you move through the month. Miscommunications, misunderstandings, delays, computer problems, and a host of frustrations will end when Mercury goes direct November 3 (Mercury has been retrograde since October 13, but you started to feel the slowdowns earlier, at the start of October). You will need to give Mercury a little time to regain his former strength, but each day will show gratifying improvement, with the pace of life picking up speed.
Mars, the energy planet, has also been retrograde and has slowed down progress in regard to your plans for your home, other property, and family matters, so you may have found making progress hard. The full moon at the beginning of last month in Aries on October 1 may have brought news and allowed you to move forward, but that full moon was flawed, so you may have encountered frustrations. With Mars moving direct from November 13 onward, your path to progress will not be strewn with thorns any longer. If you've been trying to find a solution to help an elderly relative, Mars going direct will help you find the right answer.
You will be thinking about your work life at month's end when a lunar eclipse in Gemini will arrive on November 30. A change is on the way—you may lose a client to make way for a new one, or hear that a trusted employee that reports to you will announce a departure, causing you to be surprised and perhaps requiring you to start looking for a replacement. The good part is that no matter what happens, you will find someone (client or team member) who is even better than what you lost. Mercury will be in fine attitude to lucky planet Jupiter, profit-minded Pluto, and Saturn, the planet that promotes a sense of security and stability, so no matter how jarring the news, you will be protected. This is an instance that will prove to you that sudden change can ultimately lead you to produce better results than you ever imagined you could.