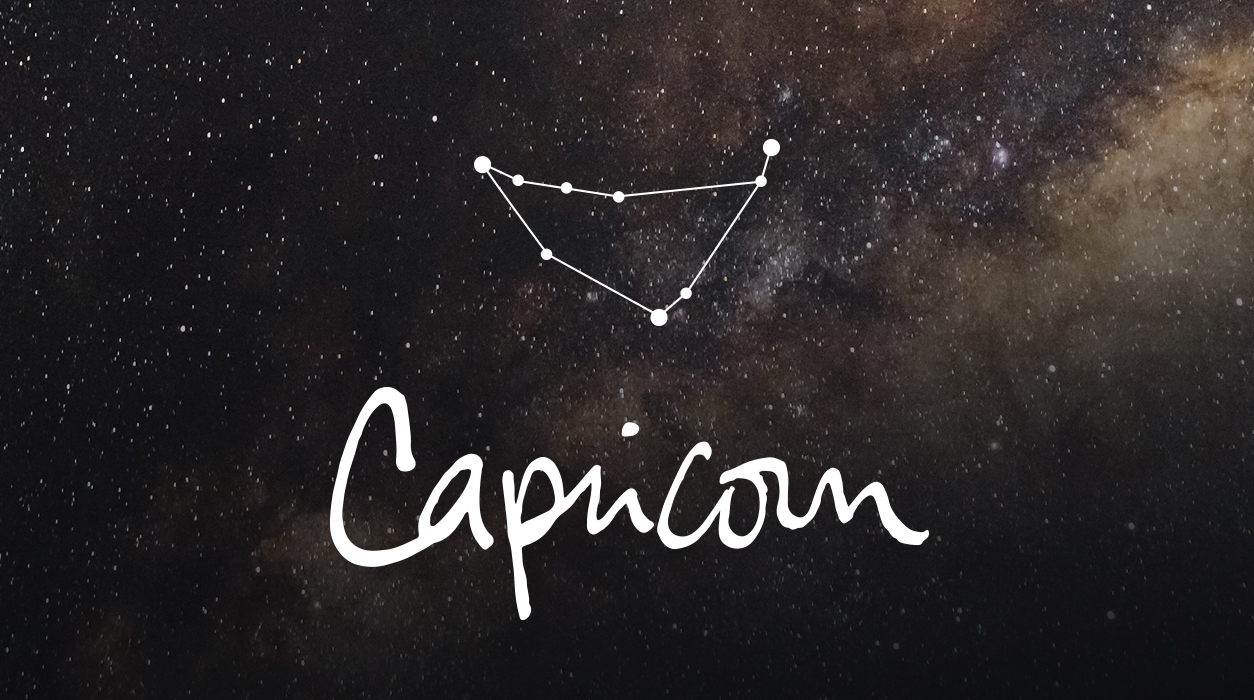 A Note from Susan Miller
MAY 2021
Dear Reader,
My former husband, Don Miller, died this morning, Saturday, May 1, at 8:34 AM in the city we always lived, New York City, Manhattan.
He was in a hospital, and the nurse called today to give us—me and my two daughters, Chrissie, who lives here in New York City, and Diana, who flew in from Los Angeles—the heartbreaking news. They did say his passing was natural, as his organs failed him. They had kept him very comfortable, and we were told he never felt pain. There were no decisions to make, and there was nothing that could be done. The finality of death is so chilling. I felt so sorry he could not have lived longer and had to pass this way.
Your Horoscope by Susan Miller
This month will emphasize your private emotional life in a sweet, soft way. You are a very ambitious, hardworking creature, and you care very much about your career, and while you may see advances there, the main focus will be your love life. This has to be good news, for chances are you've been working so hard, you have neglected your need for love and affection. The universe knows this about you, so if you make just a small effort, the universe will meet you halfway and send you a romantic possibility. Let's look at what's causing this wonderful change of events.
Excitement is likely to come to your love life thanks to the new moon that is due May 11 in Taurus, 21 degrees, sure to bring opportunity to meet new people—and to possibly fall in love. This is the area of your solar chart where the spark of love begins, so if you are single and hoping to meet your "true north," look your best in the days following this new moon. Cupid will be dispatching his fleet of little cherubs with their tiny bows and arrows on your behalf. A new moon can be influential for as long as six months to a year, for you only get one new moon a year in this magical, most romantic part of your chart. Luckily for you, this will be a happy new moon, full of sparkle and light.
If you are seriously attached or married, you will benefit too, for you will have the advantage of more time together and the chance to get more attention from your partner. Your fifth house, that will be so lit for you, also rules leisure, vacations, fun, sports, time with children, as well as music, reading, and favorite pastimes.
The fifth house also rules conception, pregnancy, and birth, so if you are hoping for a baby, this new moon may give you reason for hope. There is no reason to wait if you are serious about the desire for a child, for this new moon, Sun, and Uranus—all in Taurus—will receive powerful beams from Pluto in Capricorn. Pluto is known to be the planet that can transform you—having a baby certainly can do that. This is the first piece of hope I have seen in a long time for couples who have had problems conceiving. If you need a specialist, start making your appointment early in the month.
Venus is the natural ruler of your fifth house of love and children, and it moves into Gemini on may 8, where it will receive stabilizing vibrations from Saturn. If you are single and meet someone new, having Saturn on your side is a blessing. If you are trying to conceive, the same is true for you—if you get pregnant now, you will be so glad you made that choice to have this baby.
I was particularly interested seeing that Neptune, the planet of unconditional love, will be in the ideal angle to the Sun and new moon. Some recent, serious research on pregnancy done by the astrological community has linked Neptune to conception, and this month you'll have help from Neptune. I hope I have encouraged you! No matter if you want to find love, deepen love, enjoy love, or put the process in place to have a baby, this new moon will help you.
After the new moon in Taurus arrives May 11, Cupid will be dispatching his feet of little cherubs with their tiny bows and arrows to help you find true love. If you are already attached, love can now grow deeper.
All Capricorns should have something to celebrate in their personal lives as a result of this lovely new moon. If your birthday falls on January 11, plus or minus five days, this new moon will give you a double dip of happiness. The same is true if you have Capricorn rising or your natal moon in Capricorn (or Taurus) at 21 degrees, plus or minus five degrees. Also, look at your natal chart and check the position of the planets you had at birth. If you have any planets in Capricorn, Taurus, Virgo, Cancer, Scorpio, or Pisces at 21 degrees, plus or minus five degrees, that planet will send you golden vibrations, too. Wait and see what happens in the days following the new moon, May 11.
Something else is happening this month, and it is quite exciting. On May 13, Jupiter, the giver of gifts and luck, will move into Pisces, a sign highly compatible to yours. In Pisces, Jupiter will be in your third house of communication and help you sharpen your sophistication with writing, editing, or speaking or any of the communication arts, such as creating advertising strategy and copy, writing a screenplay, or posting on social media. You may become a specialist in translation or research. You may create a website or an app, or delve into artificial intelligence or virtue reality. The world will open up for you in new and fascinating ways. Jupiter will remain in Pisces only for 11 weeks to give you a preview of what is to come when Jupiter returns to Pisces on December 29, 2021, to stay for a much longer period in 2022.
You might say, "Wait! Jupiter went into Aquarius last December and has been working to increase my income. Considering the pandemic, I need him back! Income has been good, and I want it to continue!" You will get your wish, dear Capricorn. After Jupiter leaves Pisces (July 28), he will immediately head back into Aquarius, your second house of earned income and possessions. You will then have Jupiter in Aquarius until December 29, 2021.
Jupiter takes 12 years to circle the Sun, so it will take 12 years to return to Aquarius after he leaves at year's end. Knowing you are in a rare and highly beneficial cycle, you might want to help Jupiter along. Ask for a raise on August 22—you have great aspects on that full moon. That's a Sunday, so have your meeting with your boss on August 19, a weekday. The transiting moon will be in Capricorn. If you are self-employed, you can start your advertising or your social media campaign on the full moon August 22. (If you work for others, you can start things on August 22, too—that full moon is too good to miss financially.)
Now let's look at the full moon this month in Sagittarius, 5 degrees, which will light your twelfth house on May 26. This is a mild place to hold an eclipse, but it still can deliver news. First of all, the twelfth house is associated with healing and rehabilitation and areas of confinement, such as hospitals, rehab centers, nursing homes, and similar institutions. You might be having interaction with medical personnel, and that might include the entire spectrum of health professionals from medical technicians to physical therapy specialists to dentists or even veterinarians. You may be advocating for a relative or friend, or you may be checking in for a medical procedure you know you need and have been putting off.
Full moons bring closure or culmination of events. If you have been seeing a professional therapist, this full moon eclipse may bring a eureka moment when your perspective shifts in such a way that it helps you with why you went to your therapist in the first place. Full moons cleanse and bring to the surface information that was missing previously.
In that vein, this full moon eclipse has the power to bring out a secret someone has held from you, for the twelfth house is not only the house of healing but also the house of secrets and all that is unseen. If you hear a secret that someone has hidden from you, take it seriously. If it is not something you had ever hoped to hear, realize that the secret is being revealed to you to protect you—be philosophical.
Before I go, let's talk about the position of Mars, which recently left your work-a-day sector, a place it entered on March 3, and on April 23 moved into your partnership sector. Mars, the energy planet, will remain in this area, spotlighting your romantic or business partner (agent, manager, publicist, lawyer, accountant, or any person you collaborate closely with in a common goal) until June 11.
How you experience Mars in your seventh house of spouse or partner is reflective of how things have been going all along. Mars' job is to cleanse things that have festered below the surface. Mars might not find anything to show you, but if it does, the idea is to discuss the matter to see if you can diffuse it. Sometimes Mars in the seventh house is a joyous experience, where you finally have time to devote to your partner and take time together.
Mars in this position is common for a girl or guy about to marry—so many plans to make, and the need to consult one another about choices. That can be fun.
In business, you will need to let go of having complete control for the time being, for Mars on the western side of the chart puts the control in others' hands. If you have aggressive competitors, they will be acting out in the open where you can see them and their antics. Although this can be a bit disconcerting, there's an advantage, for you can strategize about what to do next.
In the matter of personal relationships, next month Venus will move into this very same area of your chart, your house of marriage and partnership, June 2 to 26. This is something lovely to look forward to for Venus spreads harmony where she glides.
Mercury will go retrograde from May 29 to June 22, making May your month to be productive. Get deals signed, sealed, and delivered in the first half of May if possible. Mercury will retrograde in Gemini, your work-a-day sector, so you will have to expect some delays and chances of misdirection from clients as you go along. Just laugh when it happens—there is not much any of us can do about things like that. Everyone is in the same boat.
Do your best not to sign contracts or to buy any expensive electronics during this period. Ask your IT department to double-check that they have updated all the software to prevent attempts to hack your company servers. Protect customer data as if it were the names of your family members.
Mercury retrograde is not all bad! You can spend June dusting off an idea for a project that you may have had to put aside as a result of the pandemic, lack of funding, or any other reason. Often, projects developed in the past jump to life at these times, getting approvals and the funding to move ahead. Detectives tend to find clues to cold cases that help them get closer to solving the case. In fact, you may find that ring or watch your grandmother gave you that you thought was lost forever. It's also common to run into old friends and colleagues that you have not seen in years—to me, that's the most fun of having Mercury retrograde. If you are pregnant, know that Mercury retrograde is not a bad aspect for a child—it's always good to be born! Mercury retrograde will give that child a strong sense of philosophy and reflection, and that's an asset in anyone's book.
SUMMARY
May should be a nice break from routine. There's no doubt you've been working hard, and with Venus in your work-a-day sector, you'll be popular with management and peers alike. Your work has generated plenty of income for you, too—Jupiter, the giver of gifts and luck, has been in your second house of earned income since mid-December and has been rewarding you generously. Jupiter will leave briefly this month, from May 13 to July 28.
If you have to sign any contracts or negotiate any deals, do so in the first part of May while Jupiter is in a position to help you (prior to May 13). Jupiter will come back to Aquarius, your second house of income, from July 28 to December 29, 2021, so don't be blue—you will have many more chances to make good money in 2021. In fact, 2021 is likely to be your biggest year for income increases in over a decade.
While in Pisces from mid-May though most of July, Jupiter may give you lots of chances to visit friends in their luxurious country houses. (Jupiter's involvement always tends to bring a touch of luxury.) The third house is associated with siblings, so you might be doing an important project with your sister or brother, such as to buy property together or open the doors of a business. On the other hand, you might simply benefit from an introduction your sibling or cousin makes for you in love or business.
Your skill in the communication arts will grow enormously. You may venture into a new area, either because your company asks to you to do so, or because you are anxious to have an app, new website, or a podcast. On the other hand, you may decide to write a book or screenplay or get a chance to edit the manuscript of a soon-to-be blockbuster novel.
Some of the very happiest news I have for you has to do with the new moon appearing in Taurus, your fifth house of true love. If you are single, be open to offers to meet someone new from friends or even from co-workers. The days that follow this new moon May 11 will be your most potent time of the year to meet. If you are trying to have a baby, this new moon could be a big help—by all means try in the days and weeks that follow this new moon, working with your cycle. If you are attached, this new moon will lure you away from mundane matters of everyday life and introduce a lighter, breezier feeling, a time when kicking back is exactly what you'd like to do. Mars is currently in your seventh house of income, and on May 11 will send a happy beam to Uranus, planet of surprise, so your partner may surprise you then—be all ears on May 11.
You'll have time for devoting time to your favorite pastimes—gardening, flower arrangement, cooking, or wine tasting, for example, and you'll enjoy the change of pace. If you are paid for your ideas at work, relaxing mid-month will allow the ideas to flow in abundance.
A major full moon lunar eclipse in Sagittarius is due on May 26, and at that time a secret may come out—yours, or that of someone else. If it is not your secret, you may be surprised by what you hear. At the same time, Mars in Cancer will oppose Pluto in Capricorn near month's end and in early June, so someone may be taking a hard stance with you, and you may want to push back with equal force. Don't push too hard—once the toothpaste is out of the tube, you can't get it back in again. Choose your words carefully.
At this full moon May 26, you might misconstrue a message or comment, so before you react, think. Mercury, the planet of communication, will go retrograde from May 29 to June 22, increasing your chances of misunderstanding something that someone is saying to you. Avoid making any binding agreements or important decisions during this period while your judgement or interpretation of events could be faulty.