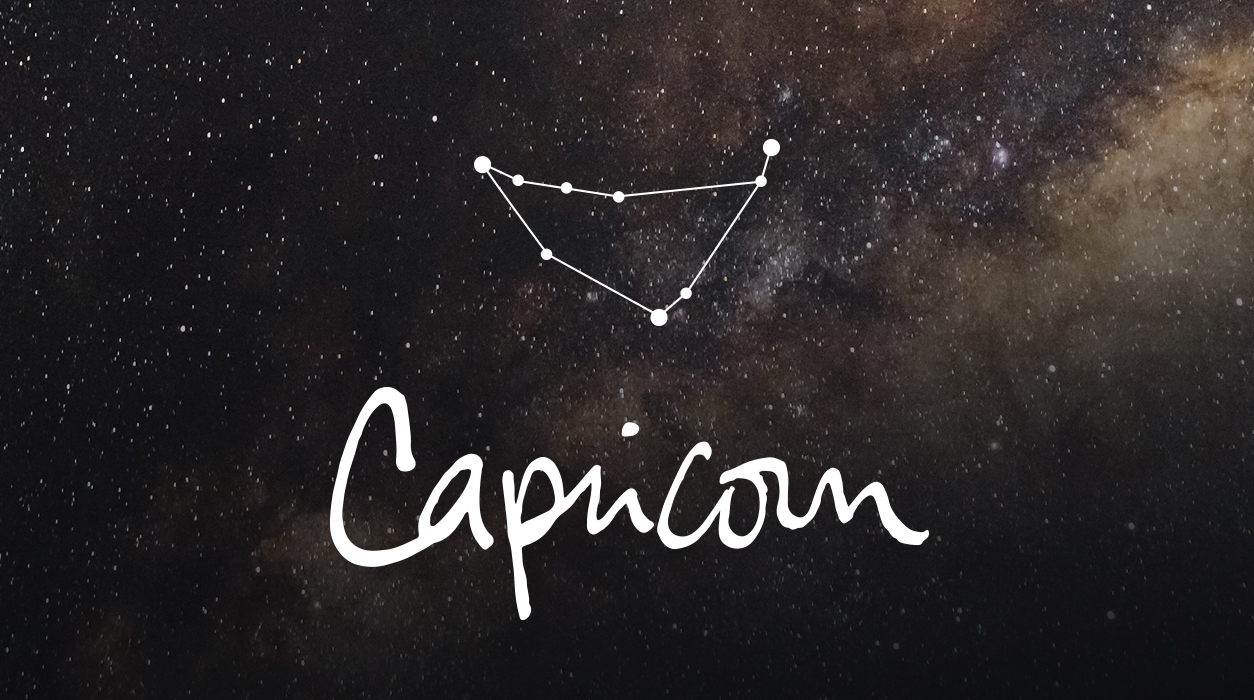 Monthly News from Susan Miller
MARCH 2023
Dear Reader,
March will be a major turning point of the year for three major planets will change signs. Mars will move to Cancer (after seven months in Gemini), Saturn will move to Pisces (after spending nearly three years in Aquarius), and Pluto will briefly move to Aquarius (after 15 years in Capricorn) to return more permanently to Aquarius in 2024 and stay for 20 years. In May, Jupiter will change signs too (after being a year in Aries). There is plenty of planetary traffic in the heavens!
If you only read one of my forecasts this year, please read this one. It's all good news—life that seemed to bring all the same old situations without any change will now bring new conditions and a chance to dissolve former problems. Opportunities will sprout up in places where there were none for much too long. Indeed, the changes the planets will bring will be outstandingly welcome. In your forecast, I will show you how the move of each planet to a new sign will affect you. Always be sure to read for your Sun sign and rising sign (if you know it) for the most complete report. There are so many beautiful aspects that will shine like diamonds in this lovely month of March.
Your March Horoscope for Capricorn
There is so much planetary traffic in the heavens, with major, big planets changing signs, that you need a score card to keep up. All these changes will be welcome, and I will explain why in a moment. The exciting point to remember about March is that it will be a turning point where some old conditions start to melt away to make room for new opportunities.
Your ruling planet is Saturn, so let's start with that one. This month Saturn is making a major move out of Aquarius and into Pisces on March 7. Saturn will remain in this sign until February 2026, and has not been in Pisces since 1993 to 1996, so this is a big deal. Saturn is the taskmaster planet, whose job since 2020 has been to teach you to manage your money more effectively. We become mature under Saturn's gaze, and now you must feel wiser and more practical about finances—you learned to cut waste, to protect your credit rating, to pay down debt with a consistent effort, and also how to negotiate for your wages with a new sense of confidence. You may have found that getting a line of credit (or a loan) from the bank was wiser than putting cash advances on credit cards. Think of Saturn as a high-priced tutor who can only come to see you every 29 years and stay the better part of three years.
When Saturn makes his exit from Aquarius, your earned income sector (second house) on March 7, it will be a relief. Saturn has been there since December 16, 2020. If you feel your boss held the purse strings tightly when it came to giving you a raise, you were right. Clients hesitated to spend too, and required you work hard to show the benefits of any goods or services you were hoping to sell or a contract you were anticipating a client would sign.
Saturn will not be back to this part of your chart until 2050 to 2053. In the meantime, you will carry with you all that you learned as you go forward until Saturn has time to give you a refresher course, but not for nearly three decades. Soon your income will rise, for Saturn was capping your income in those past years. Happily, Saturn always leaves a gift by the door for you upon his departure, as thanks for dealing earnestly with his rigorous training.
Saturn has to go somewhere, so from March 7 until February 2026 Saturn will set up shop in your third house of communication. Here Saturn will teach you to communicate clearly and effectively. You may write a book or screenplay, develop advertising copy, write your thesis, or learn how to put together interesting press releases or marketing reports. You may create a popular podcast series, become a speech writer, or develop a new app with a team. If you are a lawyer who does courtroom work, you will discover how to run rings around the other side in your opening and closing remarks. You will be able to direct what you learn in any way you please. These are simply examples to get you thinking. You will learn to write, edit, negotiate, persuade, enlighten, debate, clarify, direct, and be able to put a multitude of things in a sharper more polished way in the future.
Hosting Saturn in your third house of communication will be enormously easier than where Saturn has been, for the third house is a "cadent" house—considered milder than the one Saturn had occupied before. The universe knows you need a rest from Saturn's strenuous demands, so indeed you will get it. I feel you will enjoy learning about the communication arts, even if you're just able to better communicate in your personal life.
Pluto is changing signs, too, this month, and that's headline news. He will take the place of Saturn in your second house of income. Instead of teaching you to see the value of planning for the future and not indulging in instant gratification, Pluto can teach you how to become truly wealthy. You will learn about investing and all the various financial options you have to build wealth. You may be given an inheritance that you will realize must be handled wisely if you are to have financial security in the future. You may have to assist a family member who needs financial help for a certain period, and if so, you would volunteer to do this—no one will force you.
Pluto is changing signs this month, and that's headline news. Pluto can teach you how to become truly wealthy.
Pluto in Aquarius will bring the digital world to us all like a freight train, it will affect all of society. You may see that your work will be strongly affected by Pluto in this futuristic sign. With the ruler of Aquarius, Uranus, found in your fifth house of creativity, in the coming years you may have a greater ability to add your artistic sensibilities to projects.
Now let's turn to Mars, which, last August 20, took up residence in your work-a-day sector (sixth house) for months, and this trend made you work very hard, with long hours and no end in sight. At long last, Mars is leaving Gemini, the place it will have been by then for seven months. The date Mars will leave is March 25.
If you recall, I wrote month after month about how hard concentrating on your work would be and kept urging you to take little breaks. It seems to me, looking at your chart, that you had very little help from the team—perhaps none at all—so you had to keep your eyes on the road and your hands on the wheel to get through this period, but once March 25 arrives, things will change.
The reason Mars spent such a long time in Gemini (August 20, 2022, to March 25, 2023), your sixth house of work and health, was because in the middle of that period, from October 30 to January 12, Mars went retrograde. That had to be frustrating, because no matter how hard you worked, it was difficult to see progress. In fact, you may have felt you were a hamster on a wheel getting nowhere fast. When January 12 came and Mars went direct, it took time for Mars to reach his former strength. Technically, it will take Mars until March 16 to be as strong as he usually is, but for all practical purposes, March is a good strong month, for Mars is 95 percent back to full power.
During this period, you may have had a health concern instead of work (or in addition to your work), so you may have been going through treatments like physical therapy or having special infusions or medicines, but this strong emphasis is leaving on March 25, too.
When Mars finally leaves Gemini on March 25, Mars will go into your close relationship/marriage/partnership sector, and you will be able to give the persons closest to you more quality time. That period will span March 25 to May 20. There will be no more seven-month tours of any sign either. Mars is not due to retrograde again until December 6, 2024, until February 23, 2025, and by then it will be in the signs of Leo and Cancer, not just one sign as Mars was this time, which actually is quite rare.
At the start of this month, the full moon on March 7 in Virgo, 17 degrees, will give you a chance to travel—or conclude a trip. This is a glorious full moon, for Uranus is in perfect, tight position to shower this full moon with happy surprise events. If you found a travel package and are heading overseas, that sounds ideal. As a Capricorn, you are very conscientious and almost feel bad about taking time off. You deserve it, though, so go—it will aid your health and mental state and allow you to come back refreshed while you finish up Mars' tour of your project house. It has been in Gemini, so you may have had not one, but two assignments to work on, having to give great attention to detail.
At the full moon March 7 in Virgo, if you can't travel, you may be finishing up a writing project, working on an important research paper or essay to submit for college, or having admission interviews. You might be having an immigration/citizenship/residency/working visa interview or be dealing with foreign executives at a great distance. You may be finishing up a publishing or broadcasting project, or hearing good news about the results of a legal action you took earlier. Full moons bring things to an apex or conclusion, and this one is a peach, for Uranus is bringing such surprisingly good news.
All Capricorns will enjoy the March 7 full moon, for it is so special with the welcome surprise from Uranus attached to it. If your birthday falls on January 6, plus or minus four days, you will feel the energy of this full moon quite strongly. The same is true if you have Capricorn rising or your natal moon in Capricorn at 17 degrees (plus or minus five degrees). You, too, will notice the benefits of this full moon in a big way. Look to see if you have a natal planet in Capricorn, Virgo, Taurus, Cancer, Scorpio, or Pisces at 17 degrees, plus or minus five degrees. If so, you will find that planet will work hard for you and come bearing gifts.
Now let's turn to Jupiter, the giver of gifts and luck. Jupiter won't change signs until May 16, so you still have this golden planet at your side in your fourth house of home and family.
Jupiter first entered this area of your chart, Aries, last year, so Jupiter is getting close to the end of his visit to this house. Before he leaves in mid-May, you will continue to be the luckiest of all the signs with real estate matters. If you need to move, by all means, go out and look at new spaces. If you need new furniture, a rug, or new linens or want to hire a contractor, this is your time to do so—I will give you the dates.
First, on Wednesday, March 1, Venus will align with Jupiter, in a perfect conjunction in Aries, your fourth house of home. This is a rare event, usually happening once a year, always in a different sign and place in your chart. It's simply divine. Venus brings elegance, beauty, happiness, luxury, fun, and love, and Jupiter expands everything he touches. This would be an ideal day to have a party or gathering or to simply cook dinner for a friend (it would be a roaring success). This would be a perfect time to meet with an architect, interior designer, or a landscape artist to work on your property. Choose paint samples, wallpaper, kitchen tiles, or tops for your counters—you get the idea.
The new moon of March 21 in Aries, 1 degree, will push you further into your project and bring up many new options. Astrologers call a planet or lunation at 1 degree of any cardinal sign to be "The Aries Point"—very special. The cardinal signs are Aries, Cancer, Libra, and Capricorn, and if you have any planet or rising sign at 0 or 1 degree of a cardinal sign, that's very powerful—you would be destined to be a mover and shaker. The fact that this new moon is at 1 degree is significant. It's very high energy, and chances are you will be highly productive under it.
If you need to find help for a parent, such as to move, go into assisted living, or find an aide to help your mother or father at home during the day, you could not wish for better aspects to find the right answer. Conversely, if you need family support to complete a goal, such as help with your down payment on the house you would like to bid on and buy, under these aspects, your family is likely to help you.
There's another reason I am so enthusiastic about your prospects for materializing your home- or family-related dream. Next month we will have another new moon in Aries—two in a row!—and that new moon will be an eclipse. If there is anything that gets us all moving, it's an eclipse. This solar eclipse will be incredibly friendly because the Sun and new moon will arrive with good-fortune Jupiter all shoulder-to-shoulder. You could never wish for more! I am so happy for you! Something is bubbling up in your personal home life, and whether or not events make you take action, you will love the results!
SUMMARY
You have a lot to be jubilant about this month, for three main planets are about to make historic moves into new signs and, in so doing, change the look and feel of your life for the better.
The month starts out on a joyful note—Venus will meet with good-fortune Jupiter, an annual event, that will take place over March 1 and 2. Venus is the natural ruler of your tenth house of prestigious career advancement. Venus may rule your career, but when it meets with Jupiter, they will choose to meet this year in your fourth house of home. If you have been hoping to buy a house but are worried about rising mortgage rates, you may be one of the luckiest people in the zodiac. You may talk the seller into lowering the price so that you can have your heart's desire. There are many possibilities on this gorgeous day, and it will have enough light and heat to extend into Saturday, March 4.
At the office you have been working on tasks for months, since August, and keeping your razor-sharp concentration on the steady flow of assignments on your desk. You may have wondered when the seemingly endless march of new projects and the corresponding pressure to produce will lessen. The answer is the heavy work load will lift substantially later this month, at long last, on March 25 when Mars will leave its long tour of Gemini and his residence in your sixth house of assignments. You will be able to breathe again and have more time for your steady sweetheart or spouse, who you may feel you've neglected while you worked on projects with many moving parts. Hang on, dear Capricorn—you will notice that life improves almost immediately after you get to March 25.
Now let's turn to your home life, which is glittering like diamonds. Good-fortune Jupiter will occupy your fourth house of home until May 16 (and then not again for 12 years), so it is possible the seller of your dream house will be well aware of rising mortgage rates, and in an effort to help you buy that house may lower the asking price to make it more attractive and affordable to you. Why would the seller do that? Perhaps to avoid more property taxes and the overall upkeep expenses related to the property, so you may be able to nail a bargain.
You may notice just how lucky you are when it comes to home, real estate, and support from family at the new moon March 21, which will open a portal of energy that may bring a solution to the quest for the perfect home for you or a chance to improve your present home with new furniture. If you would rather refresh your décor, that, too, will be possible. Your fourth house, which is so lit up and glowing for you in March, will not only help you with a real estate purchase, renovation, repairs, landscaping, or refreshing the décor, but also to help you assist one or both of your parents. They gave you life, the reason your parents fall in the house that forms the very foundations of your life.
Keep in mind that Mercury will go retrograde next month from April 21 to May 14. That means you need to be decisive and move things forward as much as possible this month. If the solar new moon eclipse on April 19 brings up good home-related news, go slow, and don't sign papers until after May 14.
There may be a bright spot at the start of the month that will allow you to relax over the full moon March 7. It is set to shine in your ninth house of distant travel. This full moon will be sweet as sugar because Uranus will coax you to be completely spontaneous and flexible when the chance to pack and go will come up. Uranus will bring a happy surprise or unexpected breakthrough—all sweet news. A full moon in earth-sign Virgo suggests a mountainous location at the top—a place that affords you a beautiful view and the sound of a chorus of birds chirping in the trees.