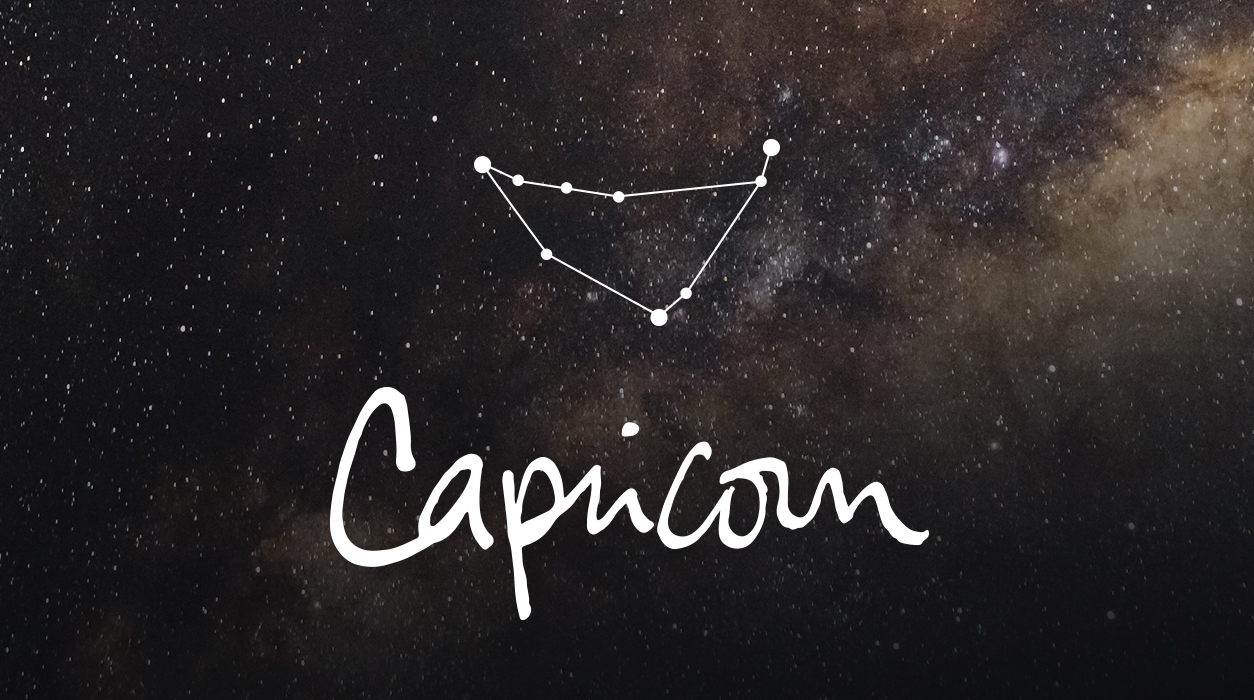 A Note from Susan Miller
march 2019
Dear Reader,
You might already know that I love posting on Twitter (@AstrologyZone), and I am also on Facebook (Susan Miller's Astrology Zone). What is new is that in December, I added Instagram to my regular social media posts (@Astrologyzone). I have been having fun reading your comments and seeing how the planets are influencing your life.  I had joined Instagram in 2012, but in intervening years I had not been posting there, but now I am enjoying going on Instagram almost every day.
Your Horoscope by Susan Miller
March will be filled with opportunities to unwind from the hustle and bustle of business life.
This month brings a lyrical new moon in Pisces, 16 degrees, on March 6 that I feel will bring a beautiful opportunity for you to travel during the first half of the month, and it could work out to be a dream of a romantic trip.
Indeed, March 6 will bring the new moon, Sun, and Neptune in conjunction, and a further away Mercury, also in Pisces, all filling your third house of communication, travel, and transportation. A new moon is always influential for ten days, so the best way or you to use this energy would be to travel.
While it is true that Mercury will be retrograde from March 5 to March 28, it will be fine to travel as long as you stay mindful of all the items you keep with you—your wallet, ID, glasses, sunglasses, smart phone, iPad, computer, and so forth. I travel all the time with Mercury out of phase, and my trips go well. I do double-check all addresses ahead of time and make sure I have all necessary information and paperwork. I find I have to be extra dogged about having all the details right.
Once, I got to the airport and the Jet Blue people told me that my flight had taken off. I was shocked. They showed me what I had done—I had looked quickly at the time of arrival of my flight, but did not notice the time of take-off, so of course, I arrived at the airport three hours late. That was the first time that ever happened to me. I was in a panic and had to get to my destination quickly. The Jet Blue people at the gate were very sympathetic and said that I could come back tomorrow. No, that would never work. They asked me if I minded making a stopover. Although I always take direct flights, I was so desperate, I said sure, I could do that. I only had to wait an extra hour, and I got to the destination only two-and-a-half hours later than planned. Now, I type in the time of take-off on my calendar in my iPhone so I can't make a mistake like that again! I couldn't blame Mercury retrograde—that was my fault.
The one thing I don't want you to do this month is sign a contract—there are no exceptions. The new moon, Sun, and Neptune will be conjunct in your third house of contracts, and as a result, I bet someone will pressure you to sign a legal document. Resist with all your heart. The problem is that Mercury will be retrograde from March 5 to March 28. Additionally, Neptune will drop a soft, gossamer veil over reality, and that is not favorable for looking at any legal documents—especially for Capricorns. Details will be missing, confusing, or not in your favor. If you sign, you are likely to regret the deal you make. Don't try to outrun Mercury retrograde, March 5 to March 28. You have been already feeling this retrograde since the end of February. We always feel an oncoming retrograde two weeks before it happens. Think back—you began feeling the slowdowns and mixed messages start as early as February 17, but now they will intensify. Sign papers on April 2 or April 14, for those are your best days.
Your creativity is due for a big boost over the coming seven years, for with Uranus in Taurus, you will be making all kinds of unusual and innovative connections for problem solving in your scientific or artistic assignments. Others will be impressed with your solutions—and you will even amaze yourself.
If you can't put off signing papers, make a temporary deal. Or sign it, and know the deal will not stay in place as long as you anticipated. Insert an exit clause so you can get out of the contract whenever you want. Your deal will be in place a much shorter time than you anticipated. The other possibility is that you would have to renegotiate the agreement soon again when you find out what you didn't know when you signed.
Now, a lovely part of the new moon, March 6, is that it will have support from Saturn, your ruler, and also from Pluto, both in Capricorn. When you have your ruler's support, it makes all the difference. You can shape a long-term deal, but you must have patience—talk now but seal it next month.
The best way to use this splendid new moon, as I wrote at the start of your report, is to travel. Choose a place you used to visit that you that always loved—Mercury retrograde is calling you back. Choose a place near pearly white snow or white frothy surf. Leave just after the new moon, over the weekend of March 9 and 10. That weekend is special for another reason: Mars and Neptune will be cooperating beautifully, and because Neptune is the planet of unconditional love and Mars is currently filling your fifth house of love, you have a perfect picture for weaving a silvery memory. You like to make business trips, but make this one a romantic getaway, for it would be a shame not to use this weekend for love and fun. Neptune will lift you into a new realm, where dreams for a better future for love can be realized through Mars in Taurus.
Mars will remain in Taurus until March 30 and energize your truelove sector in the best possible way. Mars entered your love sector for the first time in two years on February 14, and typically, Mars stays in one area of the chart for six weeks. You will want to take full advantage of this lovely, rare bouquet of an aspect. If you are single, circulate as much as you can this month for you have the perfect planetary pattern in the heavens to help you meet someone new and special. You are most likely to meet at a party, restaurant, or bar, but not at work—the situation will be purely social.
If you are attached, you will have more fun with your sweetheart or spouse this month, and because Mercury retrograde will open your schedule when things begin to shift and get postponed, you will have more time to give attention to your partner, and you will receive more loving attention, too.
If you hope to get pregnant, having Mars in Taurus is a fine time to try, but if you are having in vitro fertilization, I would wait until the new moon in May. In vitro is an expensive procedure and not covered by most insurance companies, so I feel you would have a better chance of getting pregnant any time after the May 4 new moon than you would this month. I realize you don't have full control of the date for when you can try for conception, but I do love May for you, especially the first three weeks.
Something very special is happening this month that is all the buzz in astrological circles. Uranus is about to move into Taurus for the first time since 1934 to 1942. Once in Taurus, as of March 6 (the same day as the new moon), Uranus will move out of your house of home and into your house of truelove. Uranus rules all things unexpected. It is a planet that typically delivers its news like a lightning bolt without warning to keep you on your toes so that you can stay flexible, adaptable, and resourceful. Uranus rules surprise, chaos, disruption, independence, rebellion, creativity, and all unusual and even weird circumstances. Uranus is about the future and will sweep out anything it deems of no future value, but then will stay with you and help you rebuild and replace what was taken away with something better and more relevant to your evolving life and maturity.
Over the past years, since March 2011, Uranus was continuously and without exception in your fourth house of home, and many Capricorns had to move more than once in those years. This had to be hard for a sign that likes to stay put and not move, but you did move, most likely to take advantage of professional opportunities in different locations. If you didn't move, you may have taken care of an elderly relative, possibly a parent, and had many surprise events that caused you to drop everything to attend to your beloved relative.
Now, you come to the end of this difficult chapter in your life. You will no longer have to deal with the volatility in home and family that you had to endure while Uranus was in Aries. Aries is a fire sign that does not blend easily with your earth-sign Capricorn, and so you were tested to the core. As said, you can bolt shut this portion of your life never to have to experience it again. (Uranus takes 84 years to circle the Sun, so there is little chance you will experience this again. You will not miss this period.)
Uranus will now move to your fifth house of truelove, and being in earth-sign Taurus, you will likely love this new influence very much. Uranus brings excitement and stimulation in life, and for you, if single, the excitement you may feel will be in matters of love. If you are not sure if there is such a thing as love at first sight, you will find out soon if this can happen to you. (Uranus does rule electricity—and you could have an instant reaction!) Be choosy about the people you date, for you will have more choice than you are used to having. At times you may feel your social life is a little too exciting! You will be in control, and you will learn to manage this high-key energy to your advantage.
If you are attached, this house also rules pregnancy and children. If you have been trying to have a child but have practically given up, suddenly you may find that you and your mate are expecting. Or, it may be that you have an unexpected pregnancy, and if that does not please you, you must be more careful about how you use your contraceptives in the coming seven years.
Keep in mind that Uranus is considered the higher octave of Mercury. By that I mean Mercury is the rational, unemotional planet that rules communication, negotiation, and contractual matters. Mercury is the planet that the world spins on, for it deals in facts and figures. As the higher octave of Mercury, Uranus takes the knowledge that Mercury gathers and resynthesizes it into a completely new and innovative invention, into the realm of genius. If you have a child during the coming seven years, you could have quite a special baby—perhaps a genius, for this is the planet that rules genius.
The fifth house is where all the attention will be because Uranus will enter this house, and Mars is already here, so your creative ideas will bubble up in exciting fashion. Your creativity will blossom like never before, so you must keep at your craft. If you want to take lessons to shape your creativity to a more sophisticated level, you can, and you will have plenty of time to make your mark. This is all so exciting!
In a month that has everything, March 20 could work out to be an exciting victorious moment when the full moon in Libra at zero degrees (considered a highly powerful degree) will land at the tip top of your chart, where the 12 is found on the face of a clock. This full moon will bring plenty of attention to you and your work. This is the prestigious tenth house of career gains, mounting reputation, and leadership, and this full moon is a peach, bringing news that will almost certainly be music to your ears.
This full moon is in Libra, and the ruler of that sign, Venus, is beautifully angled to Jupiter, both in tight conversation, peaking on the following day, March 21, very possibly your very best, most favorite day of the month. Venus is currently in your house of earned income, so it appears you are discussing a promotion or new job, and the compensation offered should be superb. Here I am not talking about company benefits, but rather about more cash in your paycheck, and that's very good news. Ask for your due, dear Capricorn.
The end of the month brings a big shot of energy when Mercury goes direct on March 28, and you will notice the difference. With no more delays, you will see your schedule move forward with great force. Also, Venus will move into Pisces at about the same time, March 26 to April 20, a very sweet placement for you—Venus will have you plotting romantic getaways over several weekends in April.
On March 30, Mars will move into Gemini, to stay until May 15, heralding the start of a very busy office atmosphere. You will have romantic weekends, but now, while you have an entire month of March to be given over to love and fun (thanks to Mars in Taurus), make the most of it, dear Capricorn.
SUMMARY
Do you feel you need break? Excellent—the universe agrees and will send you a perfect new moon in Pisces on March 6 to arrive in your quick, short travel house. This new moon will bring opportunity to duck out of town for a few days, possibly leaving Saturday, March 9, and continuing through the weekend and, if possible, include Monday, March 11, as well. If you are in love, bring along your sweetheart or spouse for a highly romantic weekend for two.
No special someone? You may meet someone at the resort you choose, which should be near water or snow, for the moon in Pisces will have you feeling happiest there. This looks to have the potential to be a very romantic trip, for Mars will be lighting your fifth house of true love, a rare trend that started last month and will continue until March 30.
There is another reason that March 6 is an important date. It marks the date when Uranus will move into Taurus for the first time since 1934 to 1942. This means the planet of surprise will now set up shop in your truelove sector and will be in perfect angle to your Sun. Uranus will be in an earth sign like yours, dear Capricorn, and so this is sensationally happy news. We always look to the place Uranus occupies for information about where we are to experience the most excitement in life, and for the next seven years, for you, that's in your love life, hopefully from one special relationship.
You will need to learn to gently manage this influence, for with Uranus, even in a supremely favorable position, it could be too much of a good thing. No worries, however, for you are a Capricorn, always cautious and conservative, not a sign known to go to extremes. This trend will last until April 2026. You may have a lot of fun with many experiences that will happen spontaneously and add just the right touch of surprise to your life.
The fifth house also rules new love, pregnancy, and the care of children. If you have been trying to have a baby to no avail, you may be thrilled that finally you are now expecting. You will need to be careful if you feel getting pregnant now or soon is not news you would welcome. Uranus is the planet of surprise, so you should take all precautions. With Uranus, things could go either way and never in a way you would expect. Uranus rules genius and innovation, so if you have a baby this year or in the coming seven years, you may have quite a gifted child who you will want to give special lessons to develop your child's talents.
Speaking of talent, your own creativity is due for a big boost over the coming seven years, for with Uranus in Taurus, you will be making all kinds of unusual and innovative connections for problem solving in your scientific or artistic assignments. Others will be impressed with your solutions—and you will even amaze yourself.
A side benefit of Uranus' move into Taurus is that this planet of change will no longer be in Aries. In Aries, Uranus caused many Capricorns to frequently move over the past seven years (starting in March 2011 and continuing until now). Your outlook for putting an end to the continual change in living arrangements is bright. You have been uprooted more than once over the past seven years, perhaps to take advantage of career opportunities. While you are an ambitious soul and you need to see continual progress, moving or facing unusual circumstances where you live is not easy on you or your family. Thankfully, those days are over and done with, as Uranus takes 84 years to circle the Sun, so you will never have Uranus in this part of your chart again.
Your career will bring news within four days of the full moon in Libra on March 20 when you may score a big victory. If you are interviewing for a new position, you may win the big job within four days of this date. If you are self-employed, you are about to give yourself a promotion by taking on a new role, one that will require learning and advice from at least one expert. Or, you may now bring in a prestigious client. You can now bring in new business too, or develop a client who used to work with you and who is back now to resume the relationship. Venus will be in fine angle to Jupiter indicating there's generous money to be negotiated for your salary. If you are staying where you are, you may get a raise, or if self-employed, you may bring in a former client who will offer you a lucrative assignment.