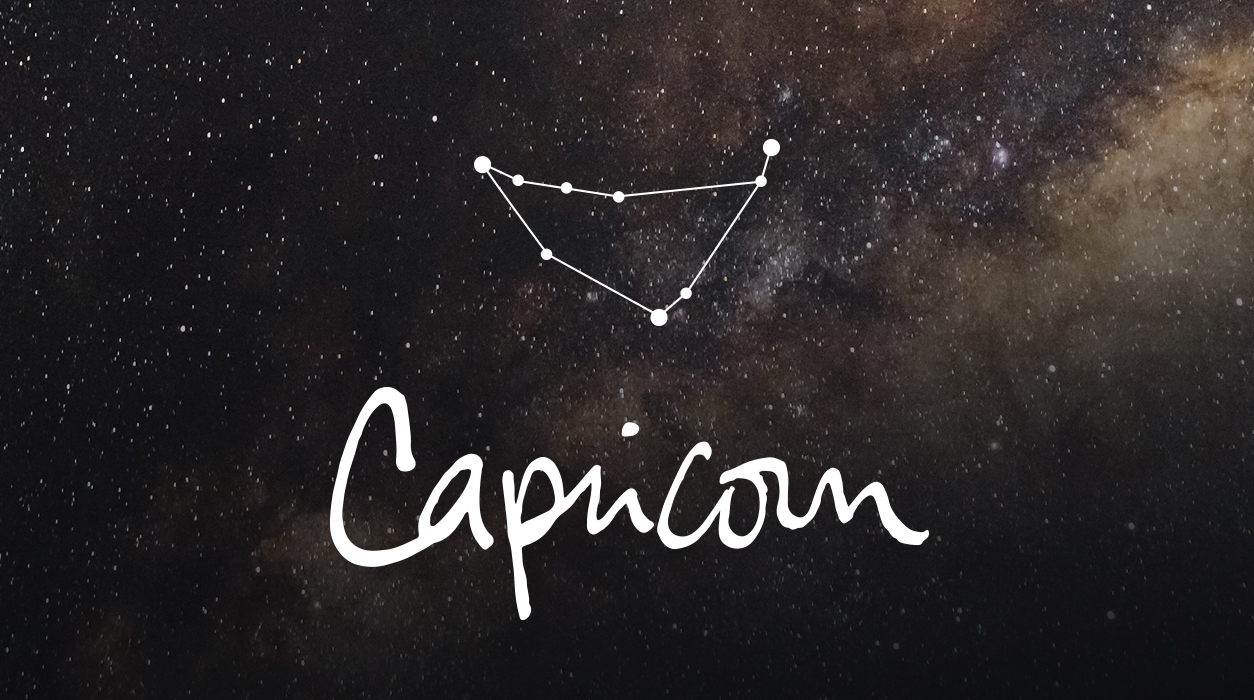 Your Horoscope for Capricorn
You seem to be very focused on your home, so you may need to move, make repairs, or paint rooms. Or do you need to work on a large project with an architect, contactor, decorator, or landscape artist? No matter what your project, large or small, you have the very best aspects in over a decade now, in June. Do you need a new roommate? Or do you need to find new furniture to freshen up your space? With your sterling aspects, you can now turn your home into your castle.
This trend started when Jupiter, expansive planet of good fortune, entered your fourth house of home for the first time in over a decade. Jupiter will stay with you 10 months, plenty of time to make your dream living quarters a reality. Jupiter arrived on May 10 and by now is settling in and opening up shop to help you. If you need to move, you can now find your ideal space in the neighborhood you hoped to live, and your new house or apartment would be sunny, spacious, and likely to offer a view. Closets will be large.
Do not settle for anything less than your dream apartment or house in 2022 or the first part of 2023, for you have the best aspects of all signs. Be optimistic, and keep looking at spaces! You may not find what you seek the first time out, but if you keep looking, you will find the space you want. Your wonderful luck will apply to shopping for new furniture, and other items, and working with a professional on your home, too.
If you need to shop for new kitchen appliances or home entertainment electronics, I had urged you last month not to shop yet because Mercury was retrograde, and Mercury rules electronics, as well as the moving parts in all machines (that includes not buying a new car). Mercury began his retrograde on May 10, but you started to feel the slowdown that Mercury is known to create nearly from the beginning of the month. On June 3, Mercury will normalize its orbit and go direct. You'll feel an almost immediate blast of energy at that time. In fact, you may have already seen the pace picking up as you got closer to the end of May.
At the end of May, Jupiter and Mars made a decisive conjunction in Aries in your home sector, concurrently at the time of the new moon. A conjunction is the most powerful aspect you can have for it sets off a new cycle. Good-fortune planet Jupiter and action Mars rarely meet—only once every two years, only on one day, and always in a different sign (house) of the horoscope. (The next time they will meet will be on August 14, 2024, when Jupiter and Mars will meet in Gemini.) You will have Jupiter in your home sector until mid-May 2023, but now is extra special because you have Mars here, too. I find we need an outside friendly planet to beam a signal to Jupiter to give you full access to Jupiter's gifts. You have this situation now with Mars joining Jupiter in Aries until July 5.
The conjunction of Jupiter and Mars on May 29 will still have heat and power in it to use in the first week of June. If you love your present house and don't want to change your décor or do any other work on the house, you can use this energy to help your parent (or a person you think of as a parent) because your parents are covered by the same sector, the fourth house. You would find good solutions for any problem that might have come up with your mom or dad, and your parents would be so grateful for your help.
You will adore June for your planets will be planning a month filled with romance, and if you are attached, these planets will be adding a touch of spice to keep things interesting.
Now let's turn to the new moon that appeared at the end of last month, only days prior to the start of June. That new moon of May 30 fell in Gemini, 9 degrees, and lit your sector of projects that will be coming across your desk. Gemini is an air sign, so you may be seeing a sudden whirlwind of activity with much to do. All hands will be needed on deck, and if you need to hire help, this would be a positive time to do it as you would find suitable candidates you like.
If you are currently employed, the office will be busy, bustling with new projects, and because Gemini is a double-bodied sign, you will probably be juggling two assignments at once. Venus and Uranus will work together to add surprise and good news about your rising career status in your company or in the world at large. The aspect will occur on Saturday, June 11, but you will feel the energy building on June 9 and June 10 as these two planets "apply" (move toward each other) to reach the conjunction.
If you are out of work, this new moon of May 30 (and the days and weeks that follow it) can be a blessing, for it can help you find interesting work similar to the work you did previously. Although it won't be a step up, you may not mind—it's nice to have a job that you enjoy. If you want to get a better job than the one you had, that would more likely happen after the new moon September 25. Mercury will be retrograde at the time, so you might be called back to a firm you had interviewed with previously. Alternatively, you might find your dream job after Mercury turns direct October 2.
This new moon of May 30 is sweet as sugar because Jupiter and Mars were (and continue to be) in the perfect position to support your work. (Both Jupiter and Mars are beaming good vibrations from their perch in Aries.) If you are self-employed, you are likely to bring in two new clients. If you are looking to work for others, you may find two different jobs because this new moon is in Gemini, the sign of the Twins. You may find that prospective employers will be most interested in your skills in communication—writing, speaking, editing, computer coding, research, translation, voice-over, acting, marketing, public relations, or other specialties in the communication arts. Alternatively, jobs in other industries related to Gemini might interest you: transportation and the automotive industry, courier services (UPS, FedEx, DHL, and others), and the post office. All will shine for you.
Your sixth house, where so much activity will be based for you and so much goodness will be directed, is also the house that points to the proactive steps you take to keep your health strong. This would be a perfect time to start a new nutrition plan or revamp an exercise program. If you have not had a medical checkup in a while, make it a point to make an appointment now. Add a visit to have a mammogram or prostate exam, as the case may be, and add a visit to your dentist and eye doctor, too. I know you are busy (I can see that!), but an hour or two with a doctor each year can add years to your life and make your daily routines easier to navigate.
The focus on health will continue at the full moon on June 14 in Sagittarius, 23 degrees, and will be influential for a plus five days. This time, however, the focus will be on your mental health, so if you feel you would like to talk with a professional about something that has been tugging at you, this would be the time to make the call. Neptune, though, will be in hard angle to the Sun and full moon, adding a good deal of confusion. Neptune rules the fog, so if you feel you cannot see clearly the intricacies of a certain situation, you would be right. The Sun, under pressure from Neptune, may have you feeling an urgency to find ways to earn more money, but the fix seems not to be straightforward. Speaking to a professional might give you a differing point of view, and your therapist may give you tools to cope with your dilemma that you did not consider previously.
Adding to this murky situation is that the full moon of June 14 will be falling in the most hidden part of your chart, your twelfth house. This full moon may bring to the surface information you did not previously have—it may be something that someone didn't want you to know. This is a full moon, triggering an emotional response. Saturn will be beautifully oriented to the Sun and full moon, and Saturn stabilizes all it touches. If you do go for help, you may come away feeling you have a good plan to enact as you move forward.
During the days that follow the full moon of June 14, you may not have a problem on your mind (as described above). Instead, you will notice you need more privacy and rest than usual.
You were under strong eclipses last month on April 30 and May 16. Both eclipses touched your social pasts of your horoscope regarding a friend and also a lover or child in your life, so you may have seen changes to which you needed to quietly adjust. Those changes could have been sudden, or they may have been coming for a long time and quite necessary. Those changes may have made you happy, rattled, or sad. This could explain a reason you might welcome the input of a therapist.
Even celebratory news, like the arrival of a new baby, changes the dynamics of a household and puts extra demands on parents. There is no harm in reaching out for help if you feel you need it. You might want to check your health insurance policy to see if it will pay for mental health sessions.
After this will be a busy month—the new moon on June 28 will give you quality time to spend with your one-and-only. If you are dating seriously, you may now get engaged or even married after this lovely new moon arrives. You seem to be celebrating with friends and adding family into the mix, and magically, things will work perfectly.
SUMMARY
You are dedicated to your work and known to be ambitious, but even you need fun. For that reason, you will adore June for your planets, acting like loving little relatives, will want to see you happy. They will be planning a month filled with romance, and if you are attached, these planets will be adding a touch of spice to keep things interesting. In your fifth house of true love you have Venus, planet of love; Uranus, planet of surprise; and Mercury, planet of travel and news. Pluto in Capricorn will send his greetings to this group and boost loving passion.
Circle Saturday June 11 when Venus will conjoin Uranus in Taurus, a perfect aspect to meet someone when you least expect that to happen—Cupid's little fleet of angels will be in the air hovering over you and doing their best to help you.
If you are single, the new moon that will appear later in the month, June 28, will help you meet an engaging new person who has interests that match yours. If you are attached, that new moon could coax you to have more quality time and fun with your mate.
This will be quite a special month. Mercury retrograde made last month frustrating, but Mercury will go direct on June 3. From that point on, the pace of life will pick up quite a bit. Be determined to mix and mingle to nurture the romantic side of life.
Earlier in June would also be ideal for attending to your annual medical exam, certain screenings, or a trip to the dentist or eye doctor. The full moon June 14 will accent your emotional state and your mental health—again, it might be worth seeing a sympathetic soul to talk things over with to get new ideas for coping.
By the full moon Tuesday June 14, you will want to wind down to rest. You will likely crave privacy alone or with your spouse (if you have one), and you may want to spend fun time with your children. You will be out and about during the first two weeks of June, so allow yourself to have a slower-than-usual schedule in the days that follow June 14.
Neptune will be rogue at the time of this full moon, June 14, placing a veil over reality, so your assumptions may be off concerning someone you may be to be dating. In the background, you may be concerned about finding ways to make more money, no easy trick. If you need to speak to a therapist at this full moon, you may get ideas of how to cope with what's on your plate these days.
On another note, now that Jupiter is in your home sector, you are getting interested in improving your living quarters, and you may be looking through magazines and websites for decorating inspiration. Mars is also in your home sector throughout the month, giving you plenty of motivation to start your home-related plans. If you want to move to a new, larger house or apartment, you may have started browsing last month, thanks to the helpful new moon April 1. This month will give you superb opportunities to find a beautiful new space that might be right for you.
Jupiter only travels to your home sector every 12 years for one year, and right now, you have Jupiter in the perfect position to move, renovate, paint, repair, or buy new furniture. Aim to complete plans by the full moon in your home sector on October 9, 2022, if possible. If that is too soon, you will have one more chance at the new moon next year on March 21, 2023 (and the days that follow), that will allow you to find wonderful options. After April 2023, Jupiter will move on, so try to make things happen before he leaves.
The month ends with a sweet full moon in your committed partnership/marriage sector. Some Capricorns will get engaged, and others will enter into an important business collaboration by signing a contract. Still others will hear news from their spouse that will be exciting and will make you both happy. Mars and Saturn will be in strong sync at the time, adding to your sense of financial security. You may be working on a home or family plan with the person/partner/spouse you love, and it seems to please one and all. This is also a great time to entertain. If you have something to celebrate, mark the moment with a party, and be sure to mix family with friends, for the result will be sensational.