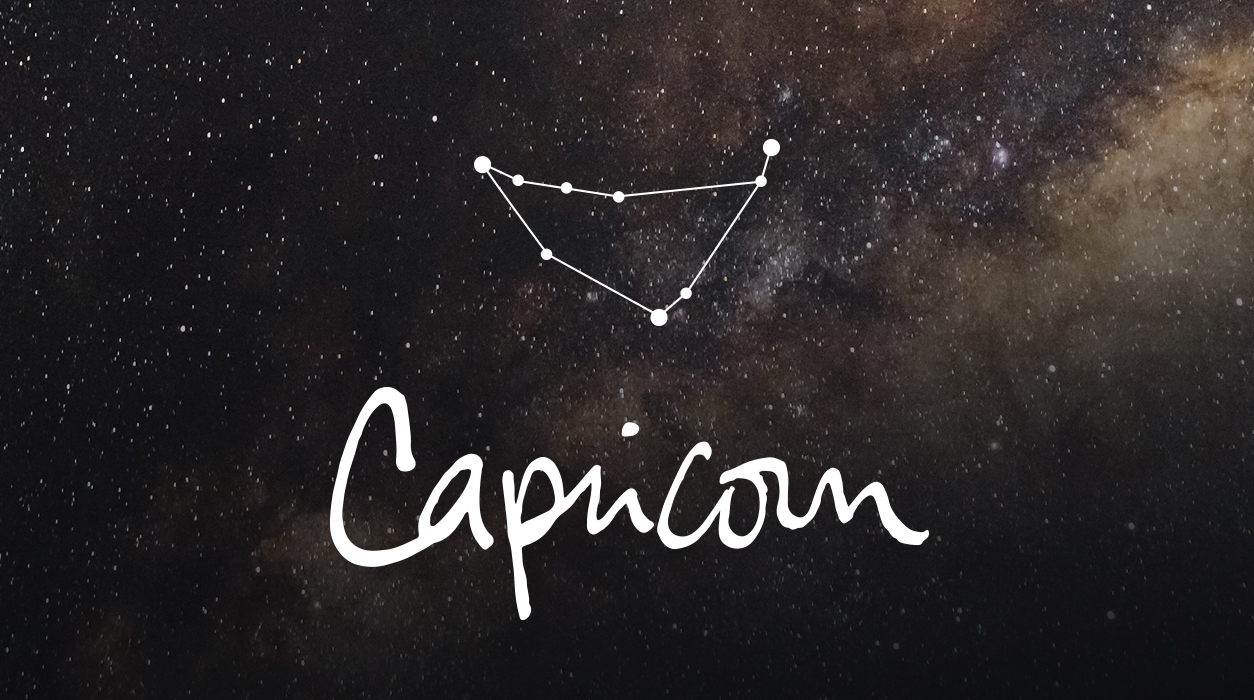 News from Susan Miller
JUNE 2021
Dear Reader,
Just when I thought I could not cry any more than I already had, more tears came. I want to thank you for your kind messages of condolences that you sent me on social media concerning the passing of my beloved former husband, Don H Miller. Don and I had remained close throughout time—I met Don when I was 23 and married him when I was 25. Many of you saw our wedding photograph and other photographs that I posted on Instagram and Twitter @astrologyzone (I use the same name on both platforms). They are on Facebook, too. There are different photos of Don Miller with our daughters, Chrissie and Diana. Most show them when they were little, on their own Instagram accounts @Chrissie Miller and @DianaLMiller (Diana has a middle initial "L").
Don had formed a strong fatherly bond with both Chrissie and Diana, and they adored their father. We all have been in mourning ever since Don passed away in May .We had a touching memorial service for Don on May 24. We all loved his gentle, kind, and loving ways, his sense of humor, and strong, curious intellect. I still cannot believe he is gone.
Your Horoscope by Susan Miller
The family of eclipses that started in June 2020 are back, but you are not their main subject. They are currently in Sagittarius and Gemini, not your sign.
Last month, on May 26, we had a full moon lunar eclipse in your twelfth house, so you may have discovered a secret someone tried to keep from you. Eclipses cleanse situations and bring truth to the surface rapidly, like a geyser suddenly shooting water skyward from underground.
Alternatively, the twelfth house rules places of confinement, so you may have been visiting a hospital, rehab facility, or nursing home where a friend or relative was being treated. Your presence made your relative or friend very happy. That eclipse could have had you interacting with medical personnel, so you might have gone to consult a doctor or schedule a procedure you'd been putting off.
Eclipses comes in pairs, and the next one will arrive this month on June 10 in Gemini, 20 degrees, lighting your sixth house of work-a-day assignments. You may be able to hire two recruits to report to you (an eclipse in the double-bodied sign of Gemini indicates "two"). Often an eclipse will "eclipse out" someone nearby—in this case, a trusted member of your team—which is the reason you would possibly need to interview candidates. At the same time, if you own or run a business, while you may see one client leave, you may also bring in one or two new, lucrative clients.
I love that your ruling planet Saturn will send stabilizing vibrations to the Sun, new moon eclipse, and Mercury, which is a good sign, especially since Mercury governs Gemini, the sign of the June 10 eclipse. If you do get new assignments or new clients, they will pay you exceedingly well. With Saturn sending such strong vibrations to the Sun and new moon, chances are, the client will stay with you a long time and could become a mainstay of your business. You might get new equipment or software to do your job, too.
Mercury is retrograde now, a trend that started on May 29 and will continue until June 22 when Mercury goes direct. For this reason, if you have any say over the timing of the purchase of your company's equipment or the insertion of software by your IT team, ask them to wait until after Mercury goes direct on June 22 to ensure the smoothest experience. You know by now not to sign contracts or buy electronic items during the retrograde. (Mercury rules the moving parts in all machines and the spark of the chip inside electronics.)
The solar eclipse in Gemini on June 10 might also have other effects. You could decide to get a little cat or dog for your household soon after that eclipse occurs, for the sixth house, where it will appear, rules small domestic animals. If you already have a cat, for example, you might want to get a kitten to keep the older cat company. New moons bring fresh starts and take us down new paths, so start looking at a shelter in the days around June 10—you will find a little creature who seems to say, "Take me home with you!"
The full moon on June 24 will be the only full moon in Capricorn of the year, and lucky you, this will be the most beautiful and beneficial full moon of all of 2021. The reason it's such a special full moon is that Jupiter, the giver of gifts and luck, will send a shimmering beam to the full moon in Capricorn, the first house of your personality and identity.
The other way this June 10 eclipse could affect you is that you might decide you have to start working out again because your muscles have become weak. It may be time to design a new workout routine. Resistance bands, for example, are not at all expensive and could be a gentle way to begin at home. Even if you just start walking briskly or riding your bike four times a week, you're sure to feel better and more energetic immediately. A new moon in this part of your chart suggests now is the perfect time to begin, so harness the energy of June 10 and get started.
Now, let's talk about Mars' impending move into Leo, from June 11 to July 29, which will light your eighth house of other people's money for seven weeks. This will likely drive up your expenses for a while, but only until July 29, the date Mars will leave Leo. You may buy or renovate a house, purchase a car, or send a deposit for your child's school or camp. There are a lot of reasons you could be spending more money than usual, especially if you are in the middle of a major lifestyle change, such as going back to college or graduate school, getting married, having a baby, or moving—no matter what it might be, the money you spend will be worthwhile.
Use this time while Mars is in Leo (June 11 to July 29) to organize your finances, write a will, and set up beneficiaries and any other necessary financial plans for your life. (My parents always said writing a will was a lucky thing to do because it guaranteed you wouldn't need it any time soon.) Wait until after Mercury turns direct to see an estate planner or lawyer.
It's also good to go over your insurance policies—check your homeowner's or renter's insurance, health insurance, and any other insurance you might have, and see if it still fits your needs. You might want to make some changes.
If you want to take a vacation, August or the first half of September would be a better time to go. Until then, you will be too busy negotiating financial deals (now and in July) and adjusting your assets.
For your vacation, I particularly like the new moon of Monday, September 6 (which coincidentally is a holiday in the US, Labor Day.) The week that follows this date would be a sensational time to pack and go. You can take a trip in August too, especially in the third week, but it would be hard to beat the joy you'd experience during the week of September 6 to 14. At that time, you might travel quite far.
Now, we come to another big part of the month—June 24, the full moon in Capricorn, 3 degrees, one of the finest, most loving full moons of 2021. You are so lucky to have this superb full moon in your sign, for something you dearly want—a dream, a wish, something you hope will happen—will likely reach fruition at this full moon. The reason this full moon is so exceptional is that Jupiter, the planet of good fortune, will be in the perfect position to send you a joyous experience that you will long remember. While you may score a big financial deal, breathtaking romance is certainly a possibility, too.
I can't see your entire chart from where I sit, but it sure looks good from here. There are so many possibilities. You may travel a short distance within five days of June 24 and enjoy quite a beautiful, luxurious experience—Jupiter will see to that. If you do travel, Capricorn is associated with mountains and lush, green forest, perfect for going hiking. If you like sports, golf or rock climbing would be ideal. You only get one full moon a year in Capricorn, and this one is a peach. One way or another, something dearly important to you is culminating. Financially, your chart is on fire too, so there's also the possibility that you will receive a large sum of money or a valuable gift.
At month's end, you may be mixing and mingling with one of your siblings or possibly with a favorite a cousin—if so, this should be an upbeat experience.
If you are negotiating a business deal, it may come to fruition at the full moon on June 24, plus or minus five days. The deal would be quite generous, and if you are launching a product or service, profits will flow. Mercury will be out of retrograde by the time you get to June 24, so the stage will be set, and the curtain ready to go up—everything seems perfect.
Every Capricorn will have reason to be excited about the June 24 full moon. If your birthday falls on December 26, plus or minus five days, or you have Capricorn rising or your natal moon in Capricorn, 3 degrees, plus or minus five degrees, you will have a double-dip of pleasure. Do you have a natal planet in Capricorn, Virgo, Taurus, Cancer, Scorpio, or Pisces at 3 degrees, plus or minus five degrees? Again, you win the jackpot—that planet will be lit up and work hard for you.
SUMMARY
Recently, you've been thinking quite a bit about your health and ways you can become stronger, which is always a worthy goal. Last month's full moon in Sagittarius on May 26 accented your twelfth house of confinement and meditation. You may have had a medical procedure in a hospital or visited a friend or relative in a hospital, nursing home, or rehabilitation facility.
The twelfth house also rules the subconscious mind, so you may have consulted a professional therapist to deal with anxiety within five days of that full moon lunar eclipse. You may be experiencing stress related to the pandemic or other reasons. If you have been seeing a therapist for a while, the full moon lunar eclipse of May 26 may have brought you a eureka moment—a sudden breakthrough, with insight that changes your perspective.
The twelfth house also deals in secrets, so you may have discovered a secret that someone tried to conceal from you. All eclipses are always on a mission to bring truth to the surface.
The side bonus of such an eclipse in this part of the chart is that you have been made exceptionally intuitive these days, so you must listen to your small voice within. It will lead you in the right direction.
Eclipses always come in pairs, two weeks apart, and so the next one is due June 10 as a solar new moon eclipse in Gemini. This eclipse will also emphasize your health—mind, body, and spirit—and shine a light on your psyche. This solar eclipse will light your sixth house, which rules the preventative steps you take to keep your physical body well, such as finding ways to be more active, keeping to a nutritious diet, getting enough sleep, and following the scientists' advice concerning ways to stay safe and well during the pandemic.
Your office will also start to get quite busy with two big projects coming through at once, thanks to the (double-bodied) eclipse in the sign of twins, Gemini, on June 10. You may see personnel changes—perhaps a person you depended on will leave. At the same time, you might need to hire temporary help to do all that is necessary on the new projects until you have time to interview candidates to hire permanently.
This month might feel chaotic because eclipses tend to bring big changes, and not helping is Mercury scrambling communication while in retrograde, a trend that started May 29 and will end June 22. This would be a favorable time to re-hire someone who used to work with you, for Mercury is asking you to look to the past for best luck. Otherwise, wait for Mercury to turn direct before you take on new recruits to replace anyone who has left. If you wait until after June 22, it will be far more likely that your new hire will enjoy his or her job and remain with the firm.
You may want to buy new computer equipment or other electronic gadgets to help you work more productively and efficiently, but again, hold off doing so until after June 22, and leave a space of several days beyond that date. If you need to upgrade your software, ask your IT department to do so at the end of the month to avoid data loss.
The full moon on June 24 will be the only full moon in Capricorn of the year, and lucky you, this will be the most beautiful and beneficial full moon of all of 2021. The reason it's such a special full moon is that Jupiter, the giver of gifts and luck, will send a shimmering beam to the full moon in Capricorn, the first house of your personality and identity.
At the same time, Jupiter will send a golden beam to the Sun in your seventh house of partnerships. Some Capricorns will get engaged or married, and others will strike an outstanding deal with a client or collaborator that will earn quite a bit of money. Your spouse or business partner, agent, publicist, manager, or another intermediary who believes in you and wants to see you do well could be quite instrumental in making this new alliance happen. As a side benefit to all that happens, I feel you will see a generous bundle of money, too. You deserve all your goodies—you worked for this, and this is your reward.