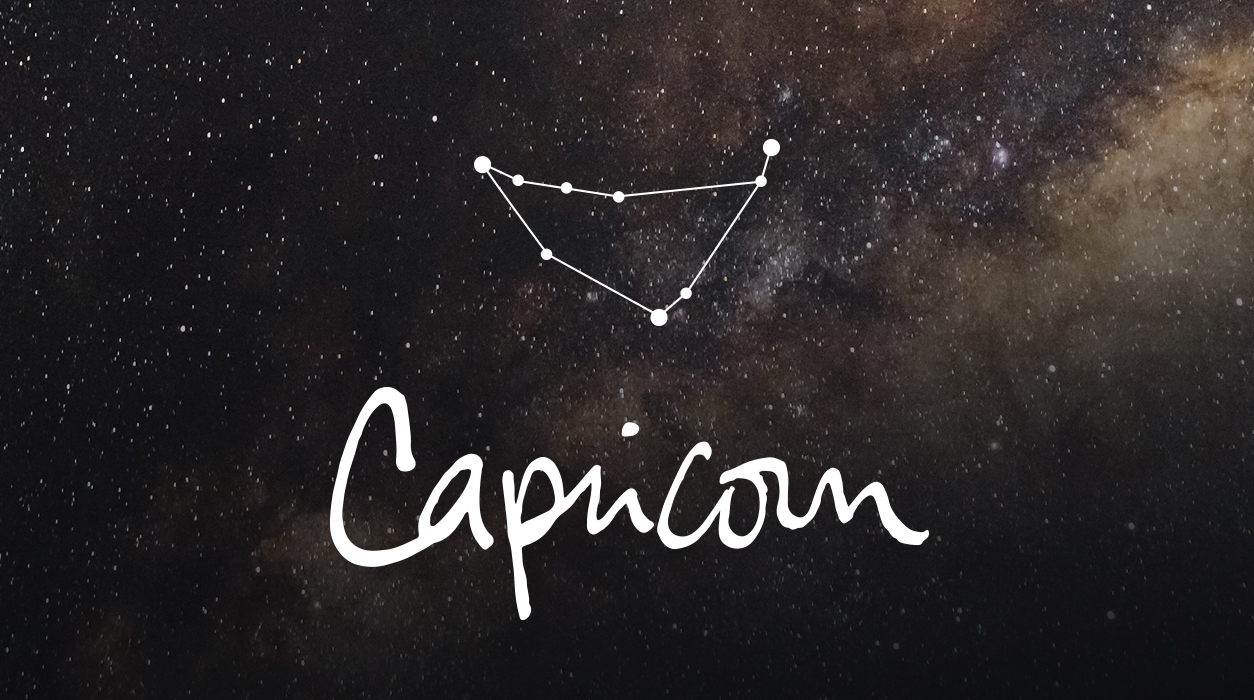 News from Susan Miller
JULY 2021
Dear Reader,
July will be a big month with lots of opportunities to be productive and also to have fun. This month no longer has Mercury retrograde—that ended June 22. July has no eclipses or angry new or full moons. In short, things should hum along for you, and you will likely be pleased with how things go in your professional and personal life.
Now, turning to another subject, do you believe in synchronicity? I do. When something terrible happens in my life, like the unexpected death of my former husband, Don Miller, I look to see what else is happening in my life at the same time. Any upbeat developments I see can help to point to a way to heal. The universe will always strive for balance by delivering happy news, often at the same time. When Turner Classic Movies called me to do an assignment, which I am thrilled to tell you about below, I knew this was just the boost I needed to lift my spirits.
Your Horoscope by Susan Miller
This month starts out on an exciting note. The new moon on July 9 will be in Cancer and will link with the Sun to bring opportunity to your partnership matters, and this might spell and engagement or marriage soon. A new day appears to be dawning in a close relationship, and you or your partner could be feeling that it's time to make a commitment.
This July 9 new moon is different from others you have had in this area of your life in past years. This new moon comes packed with happy surprises regarding a partner that you won't see coming, thanks to Uranus in friendly attitude with this new moon. I feel you will be thrilled by what transpires.
What's more, when we look closer, the Sun and new moon will be positioned in your commitment sector (seventh house), and at the same time, Uranus will be in your truelove sector (fifth house, and with a romantic partner, this would link love to marriage or at least for the two of you to grow closer, perhaps even agreeing to live together.
Your romantic partner may be in the mood to spice up your relationship, and if so, don't wave off your partner's advances. Even if life has been serious lately (after all, you've been dealing with a pandemic), let out your flirtatious, humorous side.
There is another, alternative way this new moon might bring news—you might find out one of you (you or your partner) is pregnant. Judging by how many readers write to me if they can still have a baby, you might well be excited to be unexpectedly pregnant. If you are worried about this development, speak to your partner about your fears—you may be worried needlessly. If money is a concern, your outlook could not be better for a generous cash flow from August through December of this year.
If you have no special romantic relationship, this month's new moon could motivate you to sign a business collaborator or partner and sign papers to make the association official. Your timing would be perfect too, as Mercury is no longer retrograde—that period ended last month on June 22. Uranus in your fifth house could have a different effect. Instead of love or pregnancy, it would be that a creative project could lift off, thanks to unexpected lucky breaks, in part brought on by your collaborator/business partner. Creativity proliferates in this same part of the chart—the fifth house—that has been part of the discussion about this sparkling new moon, July 9.
Speaking of money, let's look closer at your aspects for this month. July will give you the motivation to organize your finances. One reason driving your determination might be that you have higher than usual expenses, which you've apparently been dealing with since mid-June. Mars' move into Leo on June 11 was the reason for this, but there's no reason to worry, though, for your high spending will likely settle down as soon as Mars leaves Leo on July 29.
This July 9 new moon is different from others you have had in this area of your life in past years. This new moon comes packed with happy surprises regarding a partner that you won't see coming, thanks to Uranus in friendly attitude with this new moon. I feel you will be thrilled by what transpires.
You may not have to wait for August for you to see an uptick in your finances. Mars will travel this month with his lover, Venus, in your financial eighth house until July 21. Venus is known to bring profits and improve cash flow to all she touches when in a friendly position.
It's rare to see Venus and Mars together, which is always their fervent wish, but because Venus has a faster orbit than Mars, it is hard for these two lovebirds to schedule time together. Typically, they only get a chance to be together in the same constellation and same degree once a year—happily, Venus and Mars will conjoin this month, on July 13. Wow! This is very fortunate!
Venus and Mars will meet in luxury-minded Leo, and when they meet, they'll set off sparks and help your finances. The eighth house is not only a financial house but the part of the chart where you show great physical affection for the one you love.
If you have a sweetheart or spouse, then on the weekend preceding July 13 (July 10-11), set aside time to celebrate your love for each other. On July 13, the moon will add to the festivities by being in the divine-for-you sign of Virgo.
Now, let's talk about the full moon coming later in the month on July 23 in Aquarius, 1 degree, and light a different area of your chart—your second house of salary and possessions. Full moons bring closure, so you might pay a number of bills, buy something expensive, such as a computer, smart phone, or a car. (I list high tech items because the full moon will be in Aquarius, which is tied to all things newly invented, and in modern terms, that's the digital world.)
Saturn is also in your second house, so you won't spend excessively—in fact you will be a careful comparison shopper, willing to do your homework to get the best prices.
If you are in the process of a divorce, you may now settle the division of property. You might want to delay these talks to August, for Jupiter, the giver of gifts and luck, will be in a better position to help you get your due.
This was supposed to be your banner financial year, for benefic Jupiter had settled into Aquarius for the first time in 12 years on December 19, 2020, and began pouring his liquid gold into your earned income sector. Without much warning, Jupiter exited this house temporarily on May 13 when he slid into Pisces on a mission to give you a quick little preview of 2022, when Jupiter will spend much more time in Pisces. Good news for you—Jupiter will head back to your financial second house to help you make substantial gains from the date he arrives in Aquarius this month on July 28 to stay until December 28, 2021.
I imagine what happened here. I can see in my mind's eye the universe—God—calling up Jupiter and asking, "Jupiter where are you?" (As if God didn't know—He did.) Jupiter responds, "I'm in Pisces, and it's nice here." God responds, "But I gave you the assignment to be in Aquarius to help Capricorn make some of the best money they've ever seen in 2021. Why did you visit Pisces at all over the past few months?" "Because I wanted everyone to have a preview of my much longer visit to Pisces next year, in 2022." "Jupiter, you need to come back because you didn't finish your assignment in Capricorn yet. Capricorn is wondering why their income didn't grow much ever since you made your exit from Aquarius on May 13. They were promised a great financial year, so I don't want to hear any more excuses. Return to Aquarius and help Capricorn see the reward I had promised them. Be back by July 28, and remain in Aquarius until December 28, 2021. And no more shenanigans!"
Jupiter will, of course, return. As you see, you have another reason to expect a rise in income in the coming months, doubly so from October 17, when Jupiter comes out of retrograde and displays his power, to December 28.
You might ask, "But what can I can accomplish this month?" While you wait until July 28 for Jupiter to journey back to Aquarius, he will still be in Pisces. With Jupiter in Pisces, you will get a superb chance to travel and to stay in exceptionally nice places—even hotels that offer a touch of luxury. If you look for bargain packages, you will find them.
Also, when Jupiter is in Pisces, you will have a chance to develop your communication skills to a more sophisticated level—now, and in 2022. The ancient astrologers felt the ability to communicate clearly was so important that they gave this skill its own house of the horoscope, equal in size to all the other houses. You can now improve your ability in writing, speaking, editing, or translation, or do research or develop other facets of communication, such as learning to code computers.
This month, you may work on an app, website, or podcast series, write a book or screenplay, or if you are an actor, win an exciting role for a new movie or play. There are many possibilities. This month, until July 28, you are favored for these type of activities and then again from December 28, 2021, into 2022 next year, when this trend will grow bigger.
SUMMARY
A relationship that's important to you will take center stage in July. The new moon in your opposite sign of Cancer due July 9 will set in motion talks about future plans with a romantic or business partner/collaborator in the days and weeks to follow.
You may be serious about your sweetheart—if so, you may unexpectedly become engaged or wed. Uranus, planet of surprise, will be friendly and send golden vibrations from your truelove sector (fifth house) and link his vibrations directly to your marriage sector (seventh house) where this new moon, which indicates fresh starts, will be based.
I should add that with Uranus we never can guess what will come up, for it's always what we don't expect. That is the nature of Uranus. If you do become engaged, it would because of an outside event that causes you to move your timetable up. For example, if you planned to marry in two years and your beloved gets a big promotion to be based far away, let's say across an ocean, you would quickly move the timetable of your engagement and wedding to an earlier date so you could both be together when you start your new life.
In another instance, an unexpected pregnancy and the idea of having a baby that you dearly want could also change timetables (or not). The point is, Uranus always brings news you didn't imagine possible. This time, Uranus will be sweetly angled to the Sun and new moon, suggesting you would like the news. (I can't see your entire unique chart from where I sit so, we have to allow for that.)
If you are already married, your partner will bring news that will affect both of you. Again, I feel you will love the news. The Sun rules your solar eighth house of joint finances, so the news could involve many things, but an influx of additional money to your household is likely. This will give you more options of things you can both do, so I see this new moon strengthening your love for each other.
If you are already in an established, committed relationship, or even if you are not, a surprise pregnancy may bring excitement. If you are not ready for a pregnancy, then be careful because it would be easier than usual to conceive.
If you have children now, one of your children may make you proud—the good news about that child would come out of the blue. It is also possible that your spouse may have career news that will bring a greater sense of security to you both, most likely because your partner will be making more money—it could be a moment to celebrate.
If you do not have a romantic partner, this new moon may bring a moment to join forces with an expert who can help you in substantial ways in your business. It would be the right time to open talks and to make things official by signing papers together. That person may be an accountant, lawyer, publicist, agent, social media manager, or other person who can help you with their expertise.
Your finances seem to be consuming your attention all month. Since last month, June 11, Mars has been increasing expenses, and you may have had to put more than usual on your credit cards. This spending will calm down after Mars departs from Leo, July 29.
Alternatively, you may have gone to the bank for a loan for something expensive you need, such as a car. It is also possible you are going through a major lifestyle change, such as going to college or graduate school, getting married, moving house, having a baby, starting a business, or are in the process of a divorce, as some examples. All big life changes bring expensive periods to bear but are worth the cost, and things can stabilize after you've made your transition. That's when you can begin to build savings. Your outlook for making good money is superb during the second half of 2021, so don't stress out.
Venus is traveling with Mars, so the item you buy will be quite beautiful. Taskmaster Saturn, however, will be traveling in wide opposition to the Sun and conjoin the tender full moon in your second house of earned income, so Saturn will make sure you won't overpay.
This full moon will bring to climax all that you've been thinking about and discussing earlier. Full moons bring conclusions.
If you are working on the division of property in a divorce, you may agree to a final settlement at the full moon July 23, but the amount you receive in this settlement might not be as much as you had in mind. If so, be philosophical, for at least you can move forward and won't be bogged down any longer with circular negotiations that have not led to the kind of results you anticipated.
If this is not what you are experiencing at this time, the financial matter on your mind may have something to do with a commission, bonus, inheritance, child support, money owed to you, or some other sum that was due.
The good news is that on July 28, good-fortune Jupiter will move back into Aquarius, your second house of earned income. With his presence, Jupiter will bring his cornucopia of abundance—from July 28 to December 28, 2021. Better days are due.
As you may have deduced, important topics will be on your plate in July, so while Jupiter remains in Pisces, your third house of travel (until July 28), see if you can take a quick, short trip close to home. Jupiter will give you a yearning for luxury, so choose a small, cozy but beautifully appointed bed-and-breakfast in a beautiful location in nature that serves a European-type breakfast to your room so you can have breakfast in bed. You might crave an ocean view, for Neptune is also found in your short distance travel house, and Father Neptune rules the seas and all bodies of water. An easy trip filled with rest and fresh salty air near the ocean will be just the thing to get you feeling like "you" again.