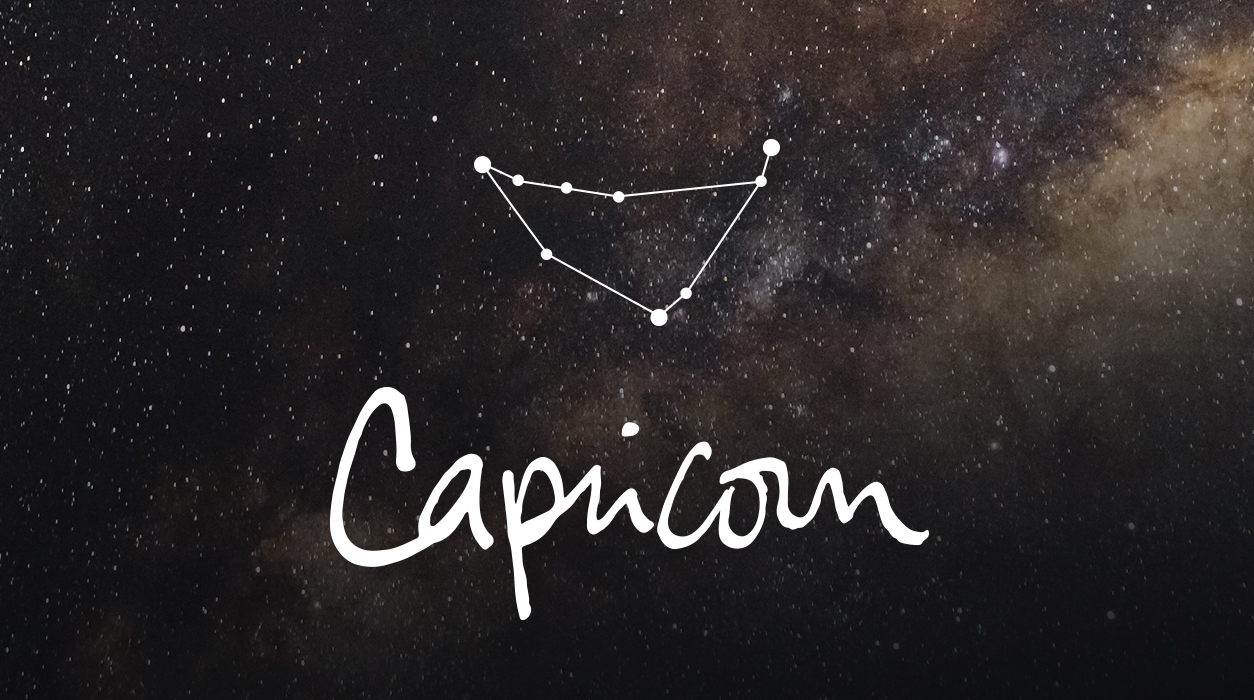 Monthly News from Susan Miller
JANUARY 2023
Dear Reader,
Happy New Year.
The day after Christmas I came down with terrible cold, so I spent the holidays inside recuperating and am now starting to feel better. I was so relived and grateful it was not COVID. Because I love to cook, I had made a big batch of chicken soup with many vegetables two months ago, and I have been living on that all week. I am so glad I have it.
I am excited to be back out at public events to speak and meet new people and reconnect with the ones I've met over the years. Unfortunately, because I've been sick, I had to cancel a few January appearances, including the special one on January 7 in Dallas, which is now rescheduled for February 18 in Dallas from 9:00 AM to 12:30 PM with a lunch afterwards. At lunch I'll be available to talk one-on-one and answer any questions you have. The topic will be the Year Ahead 2023, and I am honored to give the keynote speech
Your January Horoscope for Capricorn
It's your birthday, and the little planets are gathering to make sure you have a happy month. Astrologers know that aspects at birthday time carry their song throughout your year—you may have heard the term "solar return," which is the return of the Sun to the place it was at your birth—and judging by these happy planets, you have a terrific forecast.
Last month on December 23 you had a dazzling new moon that opened the door to an entirely new birthday year. You had the new moon, Sun, Venus, Mercury, and Pluto—half the number of celestial bodies of the solar system—in your sign, gathering to protect you and to give you gifts. Uranus, planet of surprise, was in divine angle to Venus, promising love would reign supreme.
Now as you enter January, you have a full moon on January 6 in your relationship sector, the kind and caring family and home sign of Cancer, 16 degrees. It will light your seventh house of commitment, partnership, marriage, and collaboration. The sweetest part of this full moon is that the planet of surprise, Uranus, will again have a big role in one close relationship and bring you a welcome wonder. You may find out your partner truly loves you and wants you to move in together. Or you might be presented with an engagement ring within five days of January 6. If you are already committed to each other, the eye-opener might be a ticket to an exciting location, like Paris, to celebrate your love—or something else just as thrilling.
You will be focused on your steady romantic partner or, in business, a person you'd like to take on as an official partner or collaborator, such as a new general manager, accountant, lawyer, marketing manager, or other expert you will work closely with in a confidential way. You are getting serious about making a significant offer to that person. Talk now, but hold off hiring that person until later in the month. Here is why.
Mercury started to retrograde in Capricorn on December 29 and will go direct on January 18. You need to wait to sign contracts (including a wedding contract) until later in the month, leaving a space of days after January 18. You might also be dying to spend holiday cash on new electronics—a smartphone, a computer, new headsets, or electronic games. Put off all electronic expenditures for a while.
Mercury's big brother Mars has also been retrograde and for a longer time, since October 30, but happily, Mars will go direct on January 12. Mars is the action planet, so with Mars languishing in Gemini, it was hard for you to make progress. You may have felt you took two steps forward and one step back over and over. Mars rules you home and family—fourth house—and no matter what you planned, you might have run into obstacles. Delays were there for a purpose, and they will protect you, so you should not rail against them but accept them as giving you more time to think through a situation.
Here is an interesting twist to your situation. Jupiter, the giver of gifts and luck, has been in Aries, your home sector, for the first time in 12 years, bringing outstanding breakthroughs and good fortune to all home, family, and real estate matters. Jupiter first went into Aries on May 10, 2022, but just about the minute Mars went retrograde (October 30), Jupiter ducked out of Aries and into Pisces three days earlier (October 27). Now it's possible you purchased a house or condo or made renovations or massive repairs, or initiated other home-related actions earlier in 2022 as you began to see interest rates on mortgages rise last year. If you didn't buy anything, you will be given a second chance.
On January 24, work and money will add up to huge profits. The Sun and Jupiter will be in sync on this day, a stellar day for your income if there ever was one.
On December 20, just before the holidays, Jupiter moved back to your home sector and will stay until May 16, 2023. You might say, I can't afford anything because interest rates are moving skyward every month. Put yourself in the place of a family in charge of selling an estate. The need to sell a house or condo after the family member dies is always strong. The family is well aware of the interest rates. Yet if they hold onto the property and don't sell it, the family will have to pay taxes and other expenses on the house, which can get expensive if the family has no one to rent the space.
It is possible that some families would be willing to lower the asking price, understanding the buyer's current plight. It is in the seller's interest to make the property attractive to you. Whatever sector of your chart you have Jupiter, miracles can happen. For this reason, I want you to keep looking for your dream home—do not settle for anything less. After May 16 you won't have the great planet of goodness in this area of your chart again until April 2034 to April 2035.
With Jupiter in your fourth house of home, you can likely count on great family support for your goals. This works both ways—you will be very lucky for your family too, and if you have been trying to help a parent, superb options should surface in the months to come.
The solar eclipse coming April 19-20 in Aries could bring all the pieces of your puzzle into place.
Now let's turn to the glorious new moon of January 21 in Aquarius, 2 degrees, that will work to help you raise your income or bank account. If you have been hoping to get a raise, this would be the time to ask for one. This new moon comes conjunct Pluto (in an out-of-sign conjunction). Aquarius is ruled by Uranus, and Uranus has been retrograde since August 24 but will go direct, releasing more money for you, this month on January 22.
Significantly, and tied to this new moon, Mars has been in your work-a-day project sector, and it is clear you've been working very hard since Mars first entered this part of your chart on August 20. Mars is still putting on the pressure, but now that Mars is going direct January 12, you will be able to see much better progress. Mars will continue to stir up your assignment sector, giving you ever more work to do, until March 25. By now, though, others have noticed your fine work ethic and the hard work you put into your projects. This new moon will be your best point of the year to see more money in your paycheck. If you are self-employed, you may want to launch a new product or service. Your timing would be ideal.
Not only do you have the support of Mars and Pluto, even more exciting support will come from Jupiter, the good fortune planet. Jupiter will be ideally positioned for you to get the money you hope to see. Jupiter will be in a perfect sextile aspect (this rarely happens!), and this denotes a sterling opportunity will come your way—it will be for you to find it and act on it. It should be easy to spot.
Furthermore, looking at a wider view, you have had Saturn in your income sector for two years, since December 17, 2020, so you may have been frustrated that Saturn was capping your income. The good news is that Saturn is moving on March 7, not to return to this area of your chart for nearly three decades. Better days are due, dear Capricorn!
Keep in mind a new moon opens a portal of two weeks, but actually is in play for six months. A new moon is strongest in the month it appears, so act quickly after January 21.
There will be two days to watch: January 24 when work and money will add up to huge profits. The Sun and Jupiter will be in sync on this day, a stellar day for your income if there ever was one.
On January 28-29, the Sun and Mars will be in sync. Again, your efforts lead to profits, and again you will be a money magnet. You would also do well on this weekend for any action that is home or family related.
You truly have an exciting forecast.
SUMMARY
Your start to 2023 could be quite magical. Three happy, heavenly bodies are lining up to wish you well—the Sun, Mercury, and Pluto—and all are in Capricorn, your first house of personality. They are gathered together to wish you a happy birthday. The full moon January 6 will be in your opposite sign of Cancer, so something lovely is about to culminate in your romantic or emotional life. When that event occurs, the news will bring a joyous surprise thanks to the position of Uranus in a tight mathematical "trine" (elegant harmony) to both the Sun and Mercury and will be beaming positively at the full moon, too. You may get engaged or wed, or if you hope for a baby, you might find out you are pregnant. If you are pregnant and nearing term, this full moon could easily bring the delivery of your child.
At the same time, you may finish an important creative project to unexpectedly strong applause, making you the darling of the marketplace and putting you in line for more sophisticated artistic projects in the future.
If you need a new place to live, or hope to invest in a house or condominium, you may have run into headwinds recently with a scarcity of suitable options and rising mortgage rates. Many planets have been orbiting in reverse, so you may have decided to watch and wait. Jupiter recently reentered your home sector (December 20), a place he was earlier in 2022, and will again put a spotlight on home and family matters. With his brilliant light, good-fortune Jupiter will help you until May 16. If you are serious about finding a new place to live, begin looking immediately—there is not a minute to lose. You will most likely feel the strongest glow from Jupiter at the encouraging solar eclipse April 19-20 in Aries.
When it comes to work, you've been putting in a strong effort with little or no time for breaks. You've been working at this pace since Mars first entered Gemini on August 20. You are now more than halfway through this trend. Relief will come once Mars moves out of Gemini on March 25, the date you will finally be able to close the door on this strenuous chapter, with nothing similar to occur for many decades. Mars has been retrograde since October 30 and will turn direct this month on January 12. Even though you may have found the work to be arduous and pressured at times, you seem highly engaged and passionate about your work.
Put a gold star on January 9 when Mars will reach out to his sweetheart Venus in a loving way. This will help your work and income, so you may receive a new assignment, or a large payment you were owed for creative work you did with great professionalism. Your cash flow should improve even more after Uranus ends his retrograde period that was started August 24 and will end on January 22.
Mercury, the planet of communication, machines, and computers, as well as travel, went retrograde on December 29 and will turn direct on January 18. After that point in the month, you can look forward to a swifter pace, one noticeably more productive than November, December, and early January. January 18 is the date that the Sun and Pluto will conjoin in Capricorn—on this day, your actions and words will have special weight and authority. You will see that from this point onward—January 18—life will move at a faster, more satisfying pace.
The new moon of January 21 will be a gift from a loving universe helping you to increase your prosperity through earned income in the days and weeks to come. Watch what happens in the days that follow, with special emphasis on January 24 when the Sun and Jupiter will work together in a magnificent way to help you find ways to increase your income—this could be one of your favorite moments of the month for many reasons, but especially for the good financial news. Finally, the Sun will receive powerful vibrations from Mars on Sunday, January 29 (a helpful vibe you will feel as soon as January 27 and that will last until Monday, January 30), so set your sights on landing a new client or new source of income.