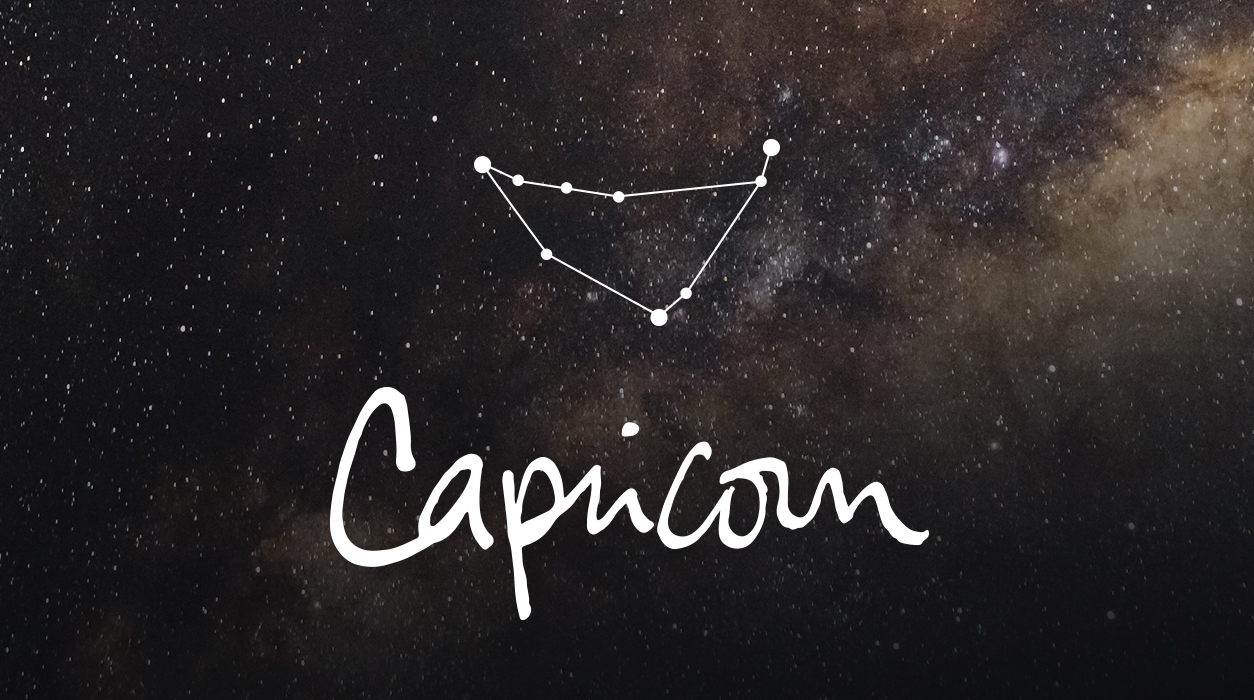 Monthly News from Susan Miller
January 2022
Dear Reader,
Happy New Year! This will be a much better year than 2020 and its twin, 2021. You have so much to look forward to this year! Jupiter, the giver of gifts and luck, just entered Pisces a few days ago on December 29. Jupiter will stay in Pisces until May 10, giving all the water signs and the earth signs reason to cheer.
After May 10, Jupiter will enter Aries, to stay until October 27, and then retreat back to Pisces for a second shot at luck, until December 20, 2022. After December 20, Jupiter will be back to Aries, to stay until May 2023! This will give Aries, Leo, Sagittarius, Gemini, Libra, and Aquarius amazing good fortune. As you see EVERYONE has reason to be excited about the New Year. Everyone will be receiving chocolates from Jupiter.
Your January Horoscope for Capricorn
A new day is dawning, dear Capricorn, just in time for your birthday. You have lots of good things to look forward in the New Year. Just recently, good-fortune planet Jupiter moved into Pisces, a water sign that blends well with your earth sign element—water and earth produce flowers, quite a fertile influence. Jupiter is set to stay for months, lots of time to benefit from this rare vibration.
Jupiter is now in your communication sector, so that's where the golden nuggets lie for you. In the coming months, you will learn the finer points of communicating effectively. You may be working on a podcast series, a new app, a digital game, or writing new software, creating your new website, or maybe investigating a social media platform that you've not visited before. There are other possibilities.
You may be writing a novel, working on a documentary, hosting your own radio or TV show, writing an important news story, or working on a screenplay. If you are a scientist, you may be writing a white paper about a breakthrough you've had and sending it in to be published by a respected journal.
Regardless of what you are working on, you will learn from being involved and become more sophisticated in your craft. It appears you will make abundant money from this venture, too. If you are an actor, you may be chosen for a lead in a major motion picture or theatrical performance, and it is possible that your ability to speak with an accent or in another language may help you get the role.
This is no ordinary influence—Jupiter takes 12 years to revolve around the Sun, to visit this area of your chart again. If you have an idea for a product within the area of communication arts, act on it next month. You will have Jupiter until May 10, and then Jupiter will return from October 27 to December 20, 2022, before he leaves, not to return until April 2033.
Now let's turn to the darling new moon on January 2 in Capricorn that will be your cosmic birthday gift certificate. New moons usually emphasize a certain part of your life that you have an opportunity to develop. Once a year at birthday time that changes, and you are given your annual one new moon in your own sign—that is what is happening now, on January 2. This new moon is special, for you can direct its energy in any area of life where you'd like to see improvement. If you work on that area, the universe will give you a hand to make progress.
I love this new moon because Uranus, planet of surprise, will be quite active in an outstanding way. Remarkably, Uranus will send his sparkling electric beam to that new moon and Sun from his position in your fifth house of true love. When Uranus is involved, you never know what to expect, but because Uranus is so beautifully oriented to the Sun and new moon, it suggests you will love the surprise Uranus is cooking up with Cupid and his little fleet of angels just for you. You could have a fateful meeting if you are single, and if you are attached, have a memorable romantic episode this month.
The full moon on January 17 will be in Cancer, 28 degrees, and put the focus on your partner. At this time, you may make a decision to get engaged (but wait until Valentine's Day—this year it will be a glorious).
Not only is a romantic event possible, but it may also (or alternatively) bring good news of a pregnancy or a child you have now. Many couples are trying to have a baby but surprisingly are having difficulty. If you have had the same experience, you may love this new moon, for it will give you reason for hope. If you are not interested in having a baby but have one or more children, you are likely to hear happy news about one or more of your children, and the news will come out of the blue. It will be about something you are not expecting but will thrill you.
If you work in a creative field, or have a serious creative pastime, this new moon will help you turn out superb work in the weeks to come, so be sure to set aside time to work on your craft this month, especially in the days following the new moon, January 2.
If your birthday falls on January 2, plus or minus five days, you will benefit quite a bit from this charming birthday new moon. The same is true if you have Capricorn rising or your natal moon in Capricorn at 12 degrees, plus or minus five degrees. Take a look at your chart to see if you have a natal planet in Capricorn, Virgo, Taurus, Cancer, Scorpio, or Pisces at, or within five degrees of, 12 degrees—if you do, that planet will bring you superb news.
Related to the news I just shared with you regarding how much better your love life is likely to be, there's another reason to be optimistic. Uranus is traveling through your truelove sector (fifth house) and has been retrograde since August 19. On January 18, Uranus will move direct and bring a much better environment for you to find genuine love from a partner and also help you if you hope to have a baby.
Uranus is traveling through your love sector (also ruling and boosting your creativity), but there's another bonus. Uranus naturally rules your solar second house of earned income. If you have been looking for work that pays better than the job you have now (or resigned from recently), you will have a much better chance at finding that dream job you are seeking. You may have to wait until February to find or win the job that pays well, though, and here is why.
Venus has been retrograding since December 19 and is due to go direct on January 29. Venus is the natural ruler of your tenth house of honors, awards, and achievement, so if you have been looking for a prestigious job, better than the one you had previously, you may have had difficulty finding one. Chances are, you won't easily find it until after Venus goes direct on January 29.
The same is true if you were hoping for a promotion at your present employment. If you are self-employed, you will more easily bring in an important client once Venus goes direct. Coming up, I see that you have a new moon in your salary sector on February 1, and that new moon will be conjunct Saturn, your ruler. This is an indication that the probability of finding a new job, getting a promotion, or winning a new client is very good—Saturn's involvement with the February 1 new moon suggests it will be quite a responsible job. Venus is involved with profit and money, so having Venus going direct when you negotiate will be a plus because you will do better at that time.
In everyone's chart, Venus also rules beauty, luxury, fun, and love. Venus has an extra-strong representation in your chart, dear Capricorn, because Venus rules your fifth house of love. When Venus is retrograde, it's not a good time to meet a new love interest for Venus rules affection, and therefore affection in the new relationship could be limited. Or if the emotion between you seems good, it could cool off quickly later. It's best to meet the person your best friend wants to introduce you to in February rather than January. There is another reason January is likely to be a bit off for making an important decision.
Mercury will be retrograde too, from January 14 to February 3. The planets we feel most strongly are Venus, Mercury, and Mars because they orbit closest to Earth. This month, we have two out of those three planets out of phase. (Mars is fine, thank goodness, but Mars will go retrograde later, October 30, 2022, to January 12, 2023.) During Mercury retrograde, avoid buying a new electronic product, for if you do, you won't get the pleasure from that item that you assume. Avoid buying a car (they are now brimming with electronics), a refrigerator, dishwasher, vacuum cleaner, computer, new TV, or smart phone, as a few examples (practically everything seems to be electronic these days).
It is also not the best time to sign a contract. If you do, later you will have to renegotiate as you will need to make changes. If you feel you will lose the opportunity if you don't sign, you may have to sign, but know you will likely not stay long in that situation. The one area I suggest you do your best to avoid is closing on a house during Mercury retrograde. You may find you'll have many expenses with that house that were never obvious when you signed.
The full moon on January 17 will be in Cancer, 28 degrees, and put the focus on your partner. At this time, you may make a decision to get engaged (but wait until Valentine's Day—this year it will be a glorious). You can use the energy of this full moon to sign an agent, wedding planner, accountant, lawyer, contractor, architect, home decorator, broker, or any other professional who can help you do your job (or run your life) more easily and effectively.
There is one more reason life will move at a faster pace next month and beyond. Mars is currently in Sagittarius, a hidden, private part of your chart. You seem to be in a planning mode, tweaking projects that will be coming up to show others but that are not quite ready yet. That will change once Mars moves into Capricorn, January 24, to stay until March 6. Once that happens, you will be the leader of the parade and in the driver's seat. It will be a glorious time. You will have your turn at the podium and get the microphone—the universe will be listening, dear Capricorn.
This full moon will help all Capricorns join forces with another person in a one-on-one type of collaboration. If your birthday falls on January 17, plus or minus five days, you will feel the effect of this full moon more than most. The same is true if you have Capricorn rising or your natal moon in Capricorn at 28 degrees, plus or minus five degrees. If you know your natal chart, look to see if you have any natal planets in Capricorn, Virgo, Taurus, Cancer, Scorpio, or Pisces at 28 degrees—if you do, that planet will go far out of its way to help you do well.
Although this month may, at times, seem to be moving at a slow pace, it can give you time to think about how you can shape 2022 to your liking. It will be a far better year than 2021, and by February and March you will know this to be true. You will see!
SUMMARY
It's birthday time, and the Sun and new moon, January 2, have come to wish you a happy time. The new moon is special this month because it will receive a dazzling beam from Uranus, planet of surprise—and Uranus is in your truelove sector. Surprises abound, all of them welcome! If you are single, the days following this new moon will give you a good chance of meeting someone new who will fascinate you. The chemistry could be apparent from the first moment you meet. If you are attached, you will have much more quality, fun time together, so necessary for any relationship. Plan something special that you can both look forward to doing.
A new moon is not just influential for a day but for weeks, so you are certainly starting the New Year on the right note! If you are attached, fun is assured this month, so make sure to spend quality time with your partner.
The full moon, like the one you will experience on January 17, will be romantic too, and strong for minus two days and plus five days, January 15-22. As the full moon wanes, it will focus you strongly on your partner. If you have been dating a long time, you may get engaged this month—your partner apparently thinks the world of you and doesn't want to lose you. If you are ready to wed, it looks like you will draw up plans that you and your partner can work on together. You may decide it's time to buy a house, have a baby, or start a business together—these are examples of the one dream you will work on, but you can decide what new element you will add.
You can use the lovely gifts of this full moon by forming a business alliance, too—you may take on a business partner or hire an agent, publicist, accountant, lawyer, or other professional. You may already have your eye on the right person you'd like to approach, or you will begin to interview candidates. The point is, this new moon is all about combining forces with another, one-on-one, in any area of your life that you may choose.
Despite the glittering aspects you have this month, there are two that will hold you back a little, but only temporarily. Venus, now in Capricorn, began to retrograde on December 19 and will go direct January 29. This may delay someone one or two important plans due to outside influences.
Mercury will also go retrograde January 14 to February 3. You might discover that you have an indecisive client or VIP in your organization who can't seem to decide whether to sign off on a project you had suggested or how much money to appropriate to the venture. There is not much you can do about this situation, as all of us are in the same boat. Hold off on deciding for now—delays will work in your favor, although you may not see the truth of this until later.
With Venus in Capricorn, you may be infused with a "New Year, New You" feeling, but because Venus rules beauty and is retrograde, hold off on making major changes to your appearance for now. You can plan but don't institute them until February. Hold off on Botox, fillers, veneers, or major changes in hairstyle or color and other appreciable upgrades. You can have a trim or touchup in color, but nothing dramatic just yet. You will be glad you waited! Valentine's Day next month will be simply dazzling.
Hold off on socializing or for giving a big party, too—it's just not the right time when Venus, which is in charge of fun and luxury, is napping. February will glitter with so many wonderful aspects, you won't lose anything by waiting. Although Venus is currently in a weakened state in Capricorn, once she wakes up and goes direct, you will still have plenty of time to enjoy Venus. She will remain in Capricorn, strong and moving direct, from January 29 to March 6. You will have fun, I promise.