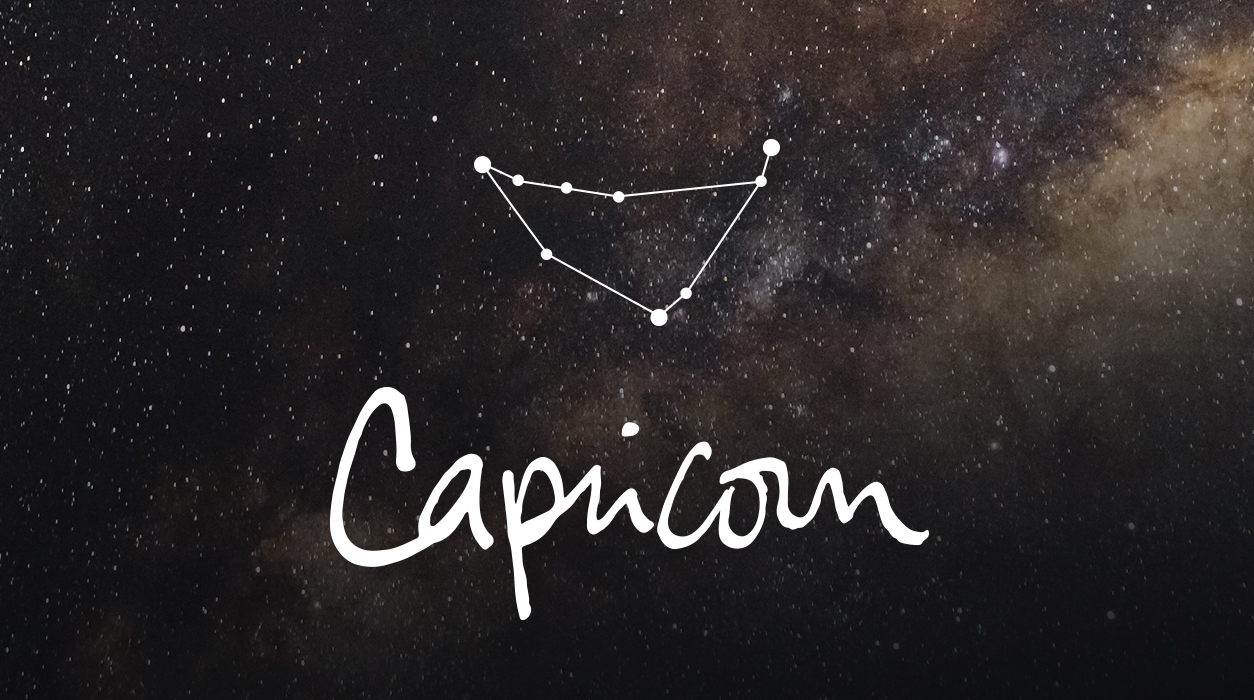 A Note from Susan Miller
JANUARY 2021
Dear Reader,
Often when we start a new year, the outer planets stay in their same positions, so the look and feel of the coming year stays fairly the same. That does not happen in 2021! Jupiter and Saturn decided to both enter Aquarius two days apart last month, to make lengthy stays. Gradually, other planets will migrate away from Capricorn and into Aquarius—something you will see in February—and offer a lighter, breezier influence than what we have been used to.
The eclipses have moved away from Capricorn and Cancer too, into more mutable, flexible, and adaptable Gemini and Sagittarius. We will have three eclipse in those signs in 2021, and the start of in a new series, Taurus and Scorpio, when one arrives in Taurus this year. In 2020, we had a remarkable six eclipses (actually seven, if you count the December 25, 2019, eclipse that appeared one week before 2020), which means that the universe was asking us to make many sudden adjustments.
Your Horoscope by Susan Miller
Dear Capricorn, you will enter an easier, breezier lighter environment in 2021. You've been under quite unusually stressful aspects for three years, but Saturn has just packed his bags and left Capricorn on December 16. He will not be back for many decades, not until January 2047. Saturn teaches us life lessons, as well as the value of working hard, without distractions, toward a goal. You learn that it is only by taking on considerable responsibility that you accomplish goals that matter deeply to you, and later you will say you were proudest to have achieved.
Saturn rules maturity, experience, and advanced age. Saturn is also the planet ruling the concept of time itself, and as Father Time, he teaches the importance of making good use of your time and not squandering it. Saturn is harder to work with when you are young because he uses a tough-love method of instruction, and because many of his lessons are new, at times it can feel the universe is handing more than you can handle—until you do.
You have hosted Saturn on your Capricorn Sun for nearly three years, having started in December 2017. You only get two to three visits of Saturn in Capricorn in your lifetime since it takes 29 years for Saturn to circle the Sun (and all 12 signs).
When Saturn does return in 2047, it will be an easier experience because theoretically, you learned a great deal during this past visit, and there will be less for you to absorb. Think back to where you were at the end of 2017, and where you are today. Think of how much you've grown. You are now stronger and leaner and have a patina of authority you didn't have three years ago.
The important angles of the chart include the first house—also called the ascendant—the fourth house of home and family, the seventh house of marriage and partnerships, and the tenth house of prestigious career accomplishment. These angles are considered the most critical points of a chart. They align with the north, south, east, and west points of the compass, and those points define direction. Saturn has moved off your solar ascendant (first house), so you won't feel the pressure you did over the three previous years.
Now, as Saturn is moving into your second house of earned income, savings, and possessions, Saturn will give you a cosmic MBA in money management. As a Capricorn, you are known to be innately talented with financial matters, so you may find the coming period, which will last until March 2023, fairly simple to learn.
By the time Saturn leaves your financial second house in March 2023, you could easily wind up wealthier for having gone through Saturn's tutoring. Besides, Saturn is your ruler, so you are comfortable with his teachings. No one has to remind you of the value of hard work or of the need to be practical, dependable, and focused. Those qualities may sound commonplace, but the fact is, look around you, and you'll see that not everyone has those qualities. That is your secret sauce, dear Capricorn.
Beginning January 6, the pressure you were under in 2020 comes off, and you can now exhale and have fun. Your private emotional life will improve, and a new, radiant you will emerge as you start your new two-year Mars cycle.
To make things easier, Jupiter, the giver of gifts and luck, accompanied Saturn into your second house of earned income. Saturn will give you the urge to save and to work to lower debt. Saturn will also show you how to borrow money from a bank at an attractive rate rather than take cash advances off credit cards at horrific finance charges.
You will be very motivated to find new sources of income, while Jupiter, to be with you throughout most of 2021, will put you at the right place at the right time to gather up money-making opportunities others will either miss or are not qualified to do.
If you didn't read my December forecast that I prepared for you, it will be available for one more month on AstrologyZone.com and my app, "Daily Horoscope Astrology Zone + More by Susan Miller" from the Apple App Store and Google Play. On the Internet, find "View Previous Month" at the bottom of every page of your January report. It's easier if you look on your laptop. Look for the icon of the printer found in the column of icons on the left-hand side of the page right underneath the Capricorn graphic. I think you might want to print it out and keep it, for in your December forecast, I reviewed a lot of what is to come in 2021. Once we take it down in early February it will be gone forever. We keep two months of reports up on the servers. Here is a hint: Be sure to read about the diamonds. I won't say more!
I will say this: In February, money matters will consume your thinking, for you will have six out of ten heavenly bodies in Aquarius, your second house of earned income. Those will be the Sun, new moon (February 11), Saturn, Jupiter, Mercury, and Venus. That's more than half the heavenly bodies in our solar system.
Let's talk about the full moon that you just came through last month on December 29, which was in Cancer, 9 degrees. Cancer is the sign found 180 degrees from your birthday Sun on the horoscope wheel. That December 29 full moon was a sweet one and may have brought a happy surprise from the person you are dating seriously or from your spouse. Uranus, the planet of all things unexpected, was casting shimmering beams to that full moon, so I am guessing you liked what occurred in regard to your partner.
Now let's turn to a big change due this month, brought to you by Mars.
As you entered January, Mars is finishing his tour of Aries, a difficult position in your chart. Good news! Mars is set to leave January 6. Mars is strong in Aries because Aries is the sign Mars rules, but Aries does not blend well with your Capricorn Sun. Usually, Mars spends six to eight weeks in a sign, but Mars stayed stuck in Aries for six months, and most of the time stayed within a narrow margin of degrees, riling up Pluto in Capricorn, which is never fun. That can cause struggles for control, in this case from a family member or landlord (or other person associated with your home or family).
Your focus, during the second half of 2020 was on home and family. Perhaps you were trying to move. If you are young, you may have wanted to lease your first apartment or, if you are a little older, buy a house or vacation home. Alternatively, you may have been going through a renovation, repair, or refurbishing project. Or your focus may have been strongly on a parent and seeing to their welfare and comfort. You may have helped your mother stay safe or accompanied your father to the doctor. You may have looked into an assisted living situation or finding an aid to live with one or both of your parents at home.
The only reason a planet stays in one area of the chart for a long time is when it decides to slide backward in retrograde, which is what Mars did from September 9 to November 13. Mercury went retrograde too, October 13 to November 3, so those months were frustrating because it was so hard to make any substantial progress. Everyone, of every sign, was in the same boat and felt Mars retrograde in different ways.
Hopefully, after six months, you are finished with your focus on home. Now, Mars will move to an infinitely better place for you—Taurus—a fellow earth sign like your Capricorn Sun. You will love this trend, for Mars will now light your fifth house of new love, true love. This house also rules pregnancy, birth, and the care of children you may have now. (Even if your children are grown and have moved out, they are still your children, and as you are finding out, they still will need you, something you will be glad to see.) Mars will stay in this perfect part of your chart from January 6 to March 3.
If you are single, you will find ways to safely meet someone new, and because Uranus is traveling with Mars, shoulder to shoulder, together they will work on your behalf to enrich your private, emotional life. Uranus is the planet of complete surprise, so think good thoughts. You might try a dating app because Uranus rules electronic media, or better yet, press a friend to make an introduction.
Adding to this remarkable coincidence of two planets in your house of love, fun, pregnancy, and children is the fact that Venus will be touring Capricorn from January 8 to February 1.
Venus longs to be with her lover, Mars, but Mars has been very consumed with work in Aries, your home sector, so they have had no time to even send one another a loving, secret message. That will happen now when Venus in Capricorn will be trine Mars and Uranus in Capricorn. Wow! This is a perfect aspect for finding love or for growing closer to the person you already love.
If you have had a problem with conception (my number one question from readers—"Can I have a baby?"), go to a fertility specialist. If you have done that but you're still not able to conceive, get a second opinion in January. Your aspects are near-perfect, and I would want you to act in January.
I advise you to make your appointments and big initiations early in January because Mercury will go retrograde soon, from January 30 until February 20, so your most productive month will be January. However, you will be to make good progress next month, February, especially on financial matters, if you go back to people from your past for the possibility of working together.
On January 13, Uranus in Taurus (in your love sector) will reach out to Venus in Capricorn summoning Cupid and his little fleet of angels to work hard for you. This is also a wonderful day to buy a new piece of clothing to wear on those upcoming Zoom conferences. Getting something new and flattering to wear could be a morale booster, and Venus, Mars, and Uranus, all working together, will see to it that you choose something madly flattering.
Now let's talk about the beautiful new moon in Capricorn, 23 degrees, which seems perfect and made just for you. Saturn will play the lead here, as Saturn rules Capricorn. Saturn will be in your second house of earned income, but he'll be in conflict with Mars and Uranus in your love sector. You may be concerned about money you will need to put out on behalf of your children (or in regard to a fertility doctor) because Mars and Uranus are in harsh angle to Saturn and Jupiter in your second house. You might have to recalculate and figure out how to make your plan work.
If it is not your children that you are thinking about, it could be a someday vacation (say, in the last week of August or in the first three weeks of September) or something else you had your heart set on.
Still, you have so many good things to cheer about at this new moon. The full moon December 29 put your partner in the spotlight, but this new moon will be all about you. It will clarify your thinking about what you need to be happy in life and also help you plan for 2021. You may hear exciting news about your career, for Venus rules your solar mid-heaven (tenth house cusp) and will receive a gorgeous beam from Uranus. If you get a promotion, a new job offer, special recognition or publicity, or a new client that you didn't expect, your chart suggests you will make a major step up in your industry reputation.
At this new moon January 12, if you are self-employed and bring in new business, you still have a preponderance of planets in earth signs, so the same rules apply—be practical, realistic about the time, money, and crew you will need to complete a project. Stay within budgets.
If your birthday falls on January 13, or if you have Capricorn rising at 23 degrees or your natal moon in Capricorn, in all cases allow a plus or minus five degrees, this new moon will have a very powerful effect on you. Also look to see if you have a natal planet in Taurus, Virgo, Capricorn, Cancer, Scorpio, or Pisces at 23 degrees—that planet will be very beneficial to you in your chart.
Now let's turn to the full moon in Leo, 9 degrees, on January 28. This one has many interesting twists and turns. This full moon will light your eighth house of other people's money. If you have made an application for university financial aid, you may get your answer within four days of this full moon. Have you been trying to generate venture capital with your new business plan? Did you submit an insurance claim? If you applied for any one of these types of funds or for a bank loan or a mortgage, the call will come with the answer, and it looks to be positive, too.
If you have been given an inheritance, the lawyers will finalize your share and transfer the funds to you. All kinds of applications that would bring you a large one-time sum are likely to be settled. If you were hoping for a stimulus check, it would come within four days of the full moon January 28.
Now here is the complicated part of the January 28 full moon. Uranus and Mars will still be at odds with Saturn and Jupiter, putting pressure on you about money. This suggests that if you apply for funds, you will need to be realistic and not apply for more than you can safely pay back in time. You may have to scale back your plans temporarily, depending on the amount of money approved for you.
But wait! Here is the juicy part.
On the same day as the full moon in Leo on January 28, we have the Luckiest Day of the Year, when the mighty Sun will align with good-fortune Jupiter. (We didn't have a Luckiest Day of the Year in 2020, but did at the end of 2019, on December 27.) Now, stay with me as I try to explain the good news.
The full moon, falling on the same day, January 28, seems not to be a coincidence, I feel—a full moon in Leo puts the Sun in the spotlight, for the Sun is Leo's ruler. Here you have Jupiter conjunct the Sun, so I believe despite the dispute between Mars and Uranus taunting Jupiter and Saturn, this aspect is so big, it could override any financial obstacles you encounter. Be resourceful, realistic, and determined to get the money you need. In fact, you may get more than the amount you ask for. This is a magical, magnanimous day when people you petition for cash will be in a generous mood.
At the same time as this full moon, you may be ready to send your receipts to your accountant to finish off your 2020 taxes. It looks like you will be able to do that, freeing you to do more fun things, like reading, playing with your children or pet, taking brisk walks and spending time on something you enjoy doing.
SUMMARY
Days ago, you had an important development concerning a close relationship at the full moon in Cancer, your opposite sign, on December 29. It was time to decide about the future of your lives—together or apart. It could have been a highly romantic time for that full moon had an additional four days of influence, bringing you to highly romantic New Year's Eve. Capricorns who are dating seriously may have received a proposal for marriage. Not happy? Then it was time to part. If you are already wed, it also could have been romantic, and in either case, the intensity of the moment seems to have come as a surprise.
Mercury will be retrograde from January 30 to February 20. This behooves you to make all your most important moves early in January, for delays, miscommunications, and cancellations will crop up. During the retrograde is not the time to sign papers or to make any major moves, or even within days of the start and end of the phase.
Going back a bit now, everything will start to click into place at the new moon in Capricorn January 12, your annual birthday gift from a loving universe. Both Mars and Uranus, in your fifth house of love, will send greetings to Venus, by then in Capricorn, which will have you vibrant with a hypnotic glow. This same area of the chart—the house of love—rules pregnancy, birth, and the care of children, so news about children could be thrilling and memorable.
You have had a lot of concerns about money. A shortfall of cash due to high expenses possibly related to a child, your upcoming wedding, or an approaching virtual event is temporary. Whatever is causing your financial concerns, you will find life will become easier financially by the end of February.
The emphasis on money will grow larger when you settle outstanding bills but also receive income at the full moon in Leo on January 28. This full moon in Leo will light your solar eighth house of other people's money, suggesting you may get a commission, royalty check, infusion of venture capital, an approval for a bank loan or mortgage, or even a tax refund. You may win a prize on a TV game show or be given an inheritance. At month's end, money will find a way to your door.
January 28 should be the Luckiest Day of the Year. The Sun will meet with Jupiter, something that has not happened since December 27, 2019. We didn't have a Luckiest Day of the Year in 2020, but now, at long last, one will arrive in 2021. Saturn is tempering this special day by adding responsibility to how you handle the cash that comes in. You may pay off part of a student loan or, if you are self-employed, send in estimated taxes. These types of payments aren't as much fun as buying a new smart phone, laptop, or high-end pair of earphones, but doing so will make you feel accomplished and calmer. It is clear that money will come in, but some of it will go out. You will stay ahead of the situation, dear Capricorn.
Now let's turn to matters of the heart. Mars, a high energy planet, has been in Aries, your house of home, since June 27 but will finally move on to a far more compatible place in the heavens, earth-sign Taurus, on January 6. While in Aries, Mars put a very strong emphasis on your home, other property, or a family member, most likely a parent. That was an excessively long time for Mars to spend in this area of your chart—the more typical length of time is six weeks. The reason Mars spent so long in that one house is that he went retrograde through most of September to mid-November. That held up your progress temporarily, but you were able to make final decisions at the end of November and December.
Now Mars moves into Taurus, from January 6 to March 3, and you will love the change. Mars will light your fifth house of true love and romance and also help you conceive a baby, if that is your wish. The pressure you were under in 2020 comes off, and you can now exhale and have fun. Your private emotional life will improve, and a new, radiant you will emerge as you start your new two-year Mars cycle, which will focus you on matters of love and children. A side bonus from Mars in the fifth house is to boost your creativity. You have plenty to look forward to, dear Capricorn.
The frosting on the cake is that Venus will be in Capricorn too, from January 8 to February 1. Here are your very best days for enjoying new love or for bonding with the person you've loved a long time:
January 9, when Venus in Capricorn and Mars in Taurus will be in glamorous sync.
January 13, when Venus in Capricorn and unpredictable Uranus in Taurus will be in a divine orientation for love, good looks, and surprise.
January 23, when Venus in Capricorn will be charmed by imaginative, artistic, and loving Neptune.
January 28, when Venus in Capricorn will conjoin Pluto in the same sign, adding passion and depth of feeling.
You have perfect aspects for romance this month with Venus in Capricorn—Happy New Year! A perfect time to see about improving your appearance, too. Buy something new and comfy to wear, or a top in a flattering color for your next Zoom conference. All the dates listed above would also be perfect to shop or to have a new haircut or to make a visit to the spa.