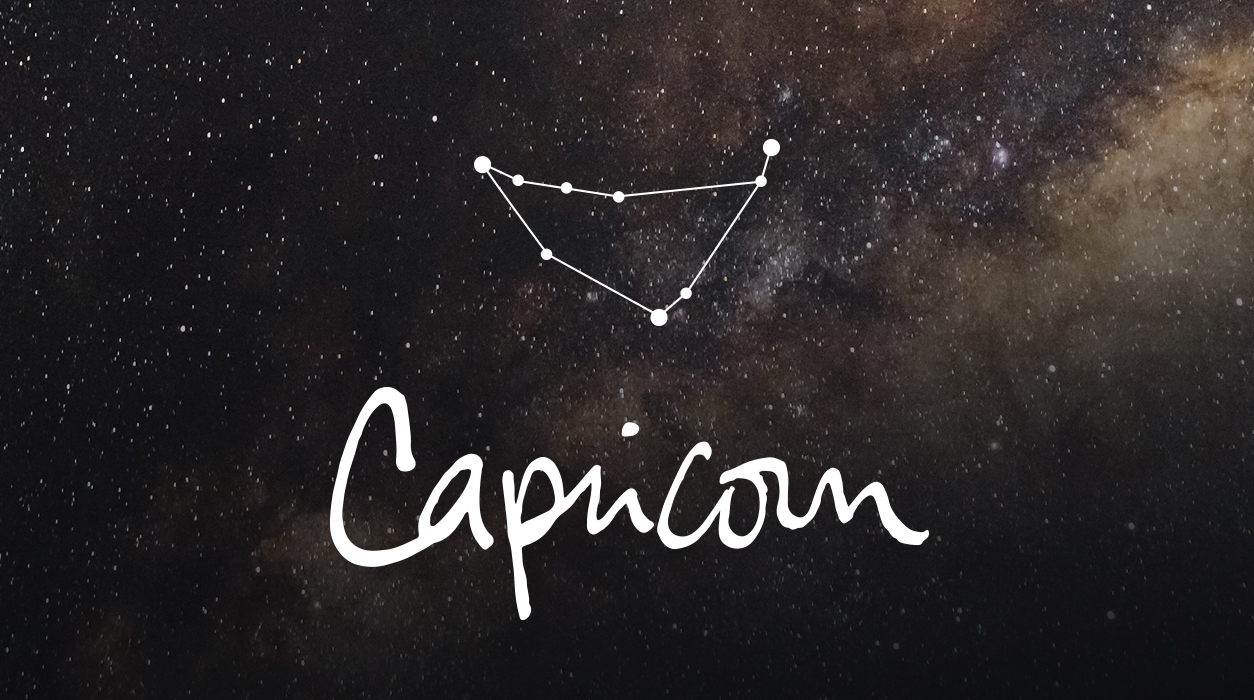 Your Horoscope by Susan Miller
The past few years have been more important for you than you may have realized. You were starting a new cycle of your life, for in 2020, good-fortune Jupiter toured Capricorn for the first time in 12 years. Jupiter was joined by teacher Saturn in Capricorn, which had entered for the first time in 29 years on December 23, 2017, and only recently left, along with Jupiter, at the end of December 2020. Saturn is your ruler, so the fact that he was in your sign gave extra weight to this transit—you apparently were working hard on getting the position, compensation, and respect you felt you deserved
Pluto was, and still is in Capricorn, a place he entered in January 2008 for the first time since the American Revolution. Pluto takes 248 years to rotate around the Sun, the reason many people never get a chance to experience Pluto in their sign. His transits through one sign can last anywhere from 12 to 31 years, depending on his elliptical orbit.
When major planets like Jupiter, Saturn, and Pluto enter your sign, it's evidence of a major event, and with even one heavy hitter of this planetary lineup in your sign, you were laying the seeds for the future. You had three (and will still have Pluto until 2024). VIPs were listening to all you had to say, and if you tried, you had no trouble getting your foot in the door of a high-level person.
Good-fortune Jupiter and teacher Saturn have moved on to Aquarius, but don't be blue, for their new assignment is to assist you in getting the generous compensation you deserve. You spent years getting to your current level, and now is the time to collect your due. You may have read that 2021 was to be a year of important financial reward, and this month, February, will give you the evidence that things are already shaping up in the right way.
Let's look first to the end of last month and the full moon on January 28 in Leo, 9 degrees. That full moon glowed in your eighth house of other people's money and was beautifully aspected. The eighth house rules bank loans, government stimulus packages insurance payouts, large commissions, royalties, cash advances, bonuses, inheritances, tax refunds. money won in a contest, as well as profit from the sale of real estate or other property such as jewels, a business, and so forth. It also rules university financial aid and student loans, cash gifts, and other generous gifts.
As you see, this area of your chart usually brings a one-time payment, not money that comes to you regularly, like your salary. You may have signed an important deal that you will begin soon, perhaps in March, brought to you by an agent or other middleman (as the full moon was in Leo, but the moon RULES your seventh house of partner/agent/publicist, and so forth, indicating a middleman). If you settled on the division of property for a divorce last week on or near January 28, your settlement was likely generous. If you brought a financial case to court, it may have been resolved on or near January 28 and pleased you. If you have not heard news, you might in the first days of February.
On the same day of that full moon, Jupiter conjoined the Sun in Aquarius, your second house of earned income, making for what I call the Luckiest Day of the Year, and for you, again, news was sensational. There were so many ways and means that additional funds may have found its way to you.
Keep the image of diamonds raining down on the surface of Jupiter and Saturn, both of which are in your earned income sector. This year, 2021, will be your year of substantial financial reward, the best in over a decade. Ask for a raise, or look for new sources of income. After all, it's raining diamonds for you in 2021.
The emphasis on money will be very strong once you get to the new moon in Aquarius on February 11. A new moon opens a portal of weeks and months of energy, and this new moon will be a peach. You would not feel a new moon until it actually appears, so they are not like full moons at all. What makes this one so outstanding is that you will have the new moon and her partner, the Sun, giver of life and strength, along with Saturn, Venus, Jupiter, and Mercury—six heavenly bodies will be squeezed into the same house.
Let's look at this a minute. Saturn is your ruling planet, so the fact that Saturn is among the migrating planets that will be in your second house tells me making money now is likely a serious goal. With Saturn in that house, you will be disciplined and steadfast in reaching your goal, and once you are making the money you want to make, in the coming years (until March 7, 2023, when Saturn is due to leave your second house) you will save some of your bounty—as much of a nest egg as you would like to accumulate—so that you can wisely invest in stocks and make money while you sleep.
Alternatively, you may be willing to sacrifice instant gratification in your spending habits so that you could save up for a down payment on a house that you would love to buy. Saturn teaches the wisdom of working toward long-term goals to bring you added security and a deep foundation to your life. Saturn would never force you to choose a goal—it will be one you choose voluntarily. If you aim to buy your condo or house, the year 2023 will bring stellar aspects for real estate, so you have time to save. Of course, if you want to buy sooner, it may be to take advantage of attractive mortgage interest rates.
I love that at this new moon February 11, Venus, the planet that rules you prestigious tenth house of honors, awards, and lasting achievement, will conjoin Jupiter, the giver of gifts and luck, in your house of salary. WOW. If there were ever a time to ask for a raise, it's right after February 11. It seems you ARE due for a promotion or new job offer, and it will come along with a superb salary.
I am not sure you will have to lift a finger to get your bigger salary and a promotion for a new job—it may come to you by itself. However, the way astrology works best is to be proactive and to speak with courage to get what you want. Don't let these gorgeous aspects slip away. You will not have an aspect similar to this one again for a long time—not until January 30, 2033. That is when will have Jupiter back to your second house of earned income and a friendly new moon there. However, in 2033 Venus will not be present for she will be on assignment in Pisces and nowhere near a position to help your career as she is now. What is happening this month is very special and could correctly be called a once-in-a-lifetime opportunity. You have everything working for you.
You love life will benefit from the lovely patterns in the heavens, too. Venus rules two house in your solar chart, not one. Due to Venus' rulership of Libra AND Taurus, Venus also rules your fifth house of true love. When Venus links to Jupiter, the happiness planet, on the new moon on February 11, it will be just in time to prepare a gorgeous Valentine's Day for you, due Sunday, February 14.
You are in a wonderful position to have an enchanting experience with the one you love.
Another two planets are linking up, this time directly ON Valentine Day—news and communication planet Mercury and good-fortune planet Jupiter—so you may get a special card or a handwritten love letter. (OK, I know few people handwrite notes anymore, but I do. It's nicer!) With Mercury and Jupiter in Aquarius, the sign of digital, chances are, you will get an email or text. Still, it can have your heart beating double time, and you'll be very happy to receive it. Mercury's presence suggests you may receive a beautiful romantic gift, as well.
If you have children, you can make Valentine's Day special for them, too. You can make cupcakes together, or Valentine's Day cards with kits you can buy, complete with glue and sparkles. You'll have buckets of giggles together and build a memory.
All month, Mercury will be retrograde, having started its backward slide on January 30. Technically, Mercury turns direct on February 20, but like a person waking up from a long sleep, Mercury will be groggy the last week of February and will need time to ramp up to full speed. I suggest you wait to sign contracts until early March, and also make all your important purchases, such as a car, computer, smart phone, TV, kitchen appliance, and other electronics or machines (all ruled by Mercury) in March, too.
The interesting part of Mercury retrograde is, in love, you may hear from a sweetheart who got away who you still think about and maybe have a chance for a lunch or dinner to see if those feelings can be rekindled into a bonfire again.
With reference to money, you may have asked for a raise a long time ago and have practically given up on hearing back news that you got it—until now. Loose ends are tied up, and you will get closure. You are holding all aces, so you are on the side of the angels.
The month keeps getting better and better.
As this month starts to wind down to a close, you have a lovely full moon in your wildly compatible fellow earth-sign Virgo, 9 degrees, lighting your ninth house of travel. Uranus, in your fifth house of true love, will send a gorgeous beam to that full moon. You may be dreaming about taking a distant trip, but all the experts say no, with mutations of the coronavirus showing up all over the globe, it's best to stay home. However, you can plan to go away next year after the new moon March 2, 2022, over the weekend of March 5-6, and stay as long as you like.
At the full moon this month, February 27, you will be completely surprised with events. If you have a sweetheart, you will be thrilled with news he or she brings you, and it is nothing you would have expected to hear. Even if you try to guess now, you won't be able to guess right—the true definition of a surprise.
If you prayed for a baby, you might find out you or your partner is pregnant this month. If you already have children, one will bring news that will make you very proud.
If you are not dating, this full moon may center instead on your creativity. It appears your idea for your project has international applications. Something is coming to a culmination, conclusion, and a high point. With a nice influence from your ninth house, the emphasis on international markets will be strong. For example, you might find out that your new book will be translated into several languages. If you have a business, you may have a chance to sell your goods abroad. In your case, the good news you get now could energize you to tackle new and more complex assignments. As it's been said, nothing succeeds like success. This is your month, dear Capricorn.
Every Capricorn will love this full moon. If your birthday falls on December 31, plus or minus five days, you will be directly affected by this dazzling full moon, and you will get a double dip of pleasure. The same is true if you have Capricorn rising 9 degrees or your natal moon in that sign and degree, with the tolerance of plus or minus five degrees. Do you have your chart? Look to see if you have a planet in Capricorn, Virgo, Taurus, Cancer, Scorpio, or Pisces at 9 degrees, plus or minus five degrees, that planet will light up for you and be very helpful to you.
No matter how this full moon of February 27 affects you, whether in regard to romance and love or in in connection with blossoming your creativity, you are also apt to hear welcome, happy financial news. Money may come to you from a creative assignment or in the form of a gift (because the Sun and Venus will be close). Either way, the value of the check would be substantial, or if you receive a gift, it would be luxurious and beautiful.
SUMMARY
At the very end of January, you might have been be a bit concerned about a check you needed to write to cover a previously made obligation or an unexpected expense. If you are in a financial negotiation at the start of the month, you might be dismayed by how talks are going. Saturn will oppose the moon and conjunct the Sun, so the money you are handling may represent a serious, long-term commitment, one you made some time ago or are about to make now. Yet despite possible concerns about money, you feel optimistic too, and you have so much reason to feel that way. Often when we take a big step, it is both an exciting and jittery moment—that's normal.
Think back to the full moon of January 28, a full moon you just came through last month, and the Luckiest Day of the Year, with good-fortune Jupiter conjunct the Sun, a rare aspect. Did you hear good financial news on that day? Many Capricorns did. This suggests at the same time, you may have been thrilled with news due to a deal you concluded or money that came to you, quite out of the blue. Money was going out of your account, but money was flowing in too, so it looks like you will come out ahead.
February 11 will bring you an extraordinary new moon that will put even more emphasis on your earnings and income. You have six heavenly bodies crowded into one sector of the horoscope—Venus, Mercury, Saturn, Jupiter, and the Sun and new moon—which is outstanding and rare. Among the planets, Jupiter is conjunct Venus, the ruler of your house of profession, so you may accept a new prestigious position or work on an exciting new opportunity if you are interviewing for a new job. With such a buildup of energy in your second house of earned income, even if you aren't interviewing for a new job now, you seem to be poised to get a large increase in salary. If you are self-employed, pitch prestigious clients—you are about to win at least one.
Nothing is ever easy, and as a practical, clear-eyed Capricorn you already know that. The new moon will get unexpected difficulties from Uranus and Mars, so you may have to adjust recommendations that you make or change your approach to an assignment. Make sure you understand the goal of the client—Mercury is retrograde, and it will be easy to misunderstand the direction you need to go. You appear to have all the cosmic power you need to do a spectacular job, but you will have to show a spirit of resourcefulness and ingenuity to do so. You are capable, so stay optimistic.
The full moon in Virgo on February 27 will be a happy moment. Usually travel would come up, but the experts are asking us all to stay home. However, you can plan a dream trip now to go on in the future, say, in 2022, a time it would likely be safer to travel. In the meantime, you may forge an international business relationship from where you sit today—at home—that will turn out to be surprisingly enjoyable and profitable. Uranus will be the dominant planet and send a shimmering, friendly beam to the full moon, making any news that comes up thrilling.
Additionally, on or within four days of February 27, you may get enviable publicity, successfully defend your thesis, or hear that citizenship in a country you want to live has moved forward. Or you may learn that your book has been accepted for publication, an advance is on the way, and your work will be translated into several languages. As you see, there are several ways good news in one of these areas may reach you, and when it does, you'll be ready to celebrate.
Before I go, I want to leave an image in your mind. Did you see what I wrote for you in my December report, where I had gone over the entire approaching year 2021? I wrote then that you were due to have a remarkably profitable financial year.
Since we only leave up one previous month of my forecasts, that report has been taken down, so I will reprint a portion of it for you again. (Forgive me if you already read this! Hopefully, you will enjoy reading this again!)
"Scientists believe that storms continually rain diamonds on Jupiter and Saturn. Until now, scientists have known that storms were producing diamonds on Uranus and Neptune but assumed the conditions were not conducive for the same to happen on Jupiter and Saturn. That assumption has now been revised.
"In an article Mr. James Morgan wrote for BBC News on October 14, 2013, '"Diamond rain" falls on Saturn and Jupiter' (https://www.bbc.com/news/science-environment-24477667), 'New atmospheric data for the gas giants indicates that carbon is abundant in its dazzling crystal form. Lightning storms turn methane into soot (carbon) which as it falls hardens into chunks of graphite and then diamonds…, which eventually melt into a liquid sea in the planets' hot cores.'
"These diamonds are not small. The BBC report states film stars like Elizabeth Taylor, who loved diamonds, would be proud to wear the diamonds falling on Saturn and Jupiter—they would be big, not puny little diamonds. Of course, these large diamonds are uncut by jewelers because the last time I looked, Tiffany and Cartier have not yet set up shops on Jupiter and Saturn. That seems to be a minor point, though."
Keep the image of diamonds raining down on the surface of Jupiter and Saturn, both of which are in your earned income sector. This year, 2021, will be your year of substantial financial reward, the best in over a decade. Ask for a raise, or look for new sources of income. After all, it's raining diamonds for you in 2021.