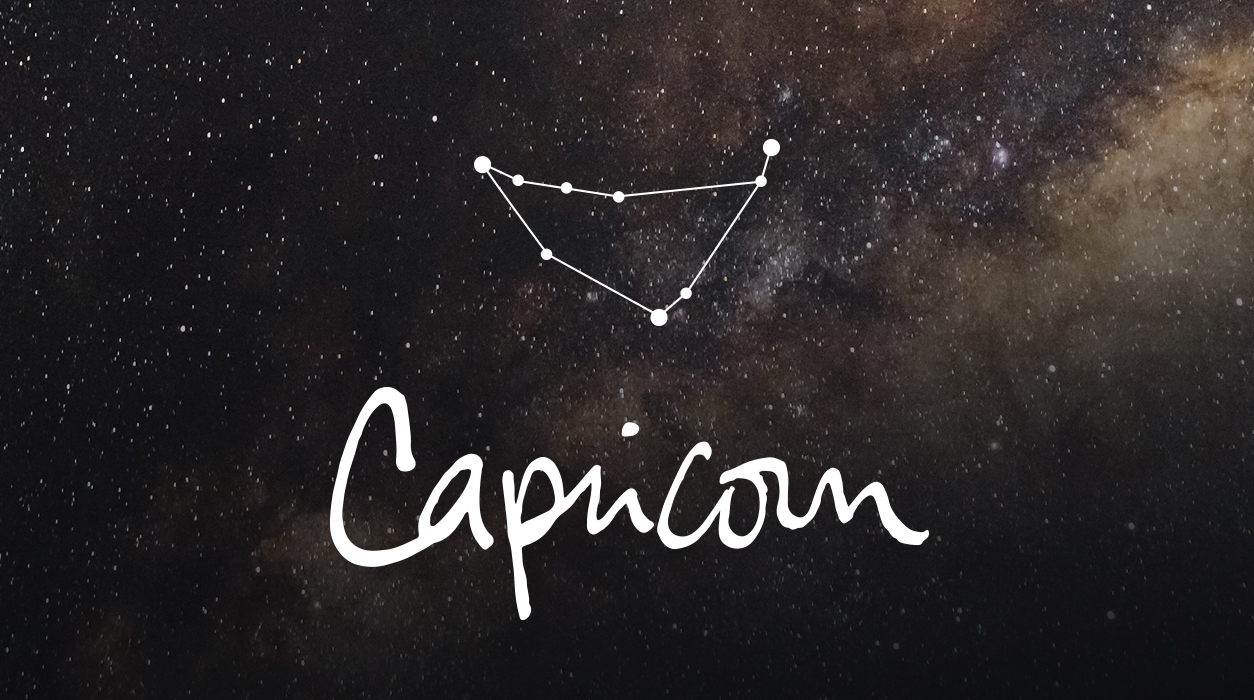 Monthly News from Susan Miller
AUGUST 2022
Dear Reader,
I am so excited to tell you about a project I have been working on for months—my own astrological NFT Collection called Susan Miller Stars. I am always looking for ways to bring you fresh experiences, and this is a big one for it will bring us all into the magical world of Web 3. Building a community of Astrology Zone readers has always been an endearing mission and desire.
Your August Horoscope for Capricorn
You will be focused on money during most of August. You are smart to do a thorough review of your monetary status occasionally, and it seems this month you will have the time and motivation to do it. It all started with the sweet new moon late last month on July 28 in Leo at 6 degrees. Jupiter, the giver of gifts and luck, was in the perfect angle to the Sun and the new moon in your eighth house of other people's money. Wow, it doesn't get much better than that!
The fact that expansive planet Jupiter in Aries was in ideal angle to the Sun and new moon in Leo is a fabulous aspect that is as rare as it is wonderful. Jupiter is currently based in your fourth house of home, which tells me that you might be shopping for an attractive mortgage to buy a house, condo, or vacation home before interest rates go up even more than they have. You may instead want a home improvement loan—another good idea to investigate.
Jupiter is making this year and early 2023 the best time in the decade for you to be buying or selling property. If you don't have enough for a down payment, your family may loan you money or give you an outright gift—perhaps a portion of your inheritance now, at a time when you need it. Jupiter in the fourth house, where you have this benefic planet, not only gives good fortune in regard to real estate but also in regard to powerful family support for your goals.
When you buy a house, you have to pull together a lot of accurate financial information to show your lawyer and the bank. This process may enthuse you to look at a larger part of your financial picture. This would certainly be the time to do it—you have luck on your side, and you can make wise decisions.
The full moon this month will also emphasize money, but it's a troublesome full moon. It is due August 11 and will arrive in Aquarius, 19 degrees, lighting your second house of earned income, which also covers money owed to you and money you owe others. This part of your chart also rules your possessions and what you value.
I will digress for a minute to explain what I mean. When you think of money, it really is stored energy. You work and you receive a salary—your work translates into cash. The salary is the sum total of your energy. (This gets into the question about whether your compensation is fair or not, but let's not go down that road for now.)
You have a sweet new moon at month's end, August 27, in highly compatible Virgo, which may give you a chance to take a little trip to the mountains, to a five-star hotel, or you may even be able to find a travel package to go abroad and leave all your cares behind.
My point is, when you are young, you might purchase tickets to shows and nights out at restaurants. Later, when you get a little older, you might purchase toys and clothing for children. When you get even older, you might see travel taking a bigger piece of the pie. The casual observer can easily see what is important to someone simply by looking at their credit card statement. If there are very few purchases, then it means the person values saving.
Anyway, the August 11 full moon will not be friendly. Uranus in Taurus (19 degrees) will challenge the full moon in Aquarius (19 degrees), your second house of income and at the same time will also challenge the Sun in Leo (19 degrees). Uranus is 90 degrees from both the Sun and moon creating a square to each—a challenging aspect in each case.
Uranus is the planet of unexpected events, so you may get a big expense that you never saw coming. Alternatively, it could be that someone promised to wire you a certain sum, but you have not received it. Now it seems the money may not come at all. This is an example of what you might experience—this full moon may shock you. To deal with this, you might want to have a contingency plan in place just in case you had depended on that money to arrive on time. Keep your schedule light so that you can attend to whatever comes up.
To make matters worse, the full moon will be conjunct Saturn in Aquarius (22 degrees), a very depressing influence. Saturn is your ruler, so you know how Saturn can force you to be realistic and practical, even if it is hard to do so sometimes. Nobody of any sign is going to like this full moon, so be careful when you interact with others—be kind. Every sign of the zodiac will feel this full moon in different ways, but I bet no one will like it. Uranus is in your fifth house of pleasure, so you may have sticker shock over a vacation you took and mounted many charges you didn't even know were accruing.
Keep track of your valuables this month, lest you lose a treasure by accident. Let's say your grandmother gave you diamond stud earrings for pierced ears, and the back of the earring is not very tight. Get that situation fixed, or you could lose the earring at the full moon. Or let's say your new iPad is black and has a black case. You had it on the seat next to you in a taxi or Uber and left it there. Tape your business card to the back of the iPad so that if you do lose it, the person who finds it can get it back to you.
Fortunately, a full moon will present a situation that must be dealt with immediately—and then it is over. Saturn's depressing influence will gradually evaporate a week after it occurs, and as it does, you will move on.
It will be critical to get as much done this month as possible. We are moving into turbulent waters where supply chain problems will mount (call in your order early) and financial markets will be volatile in late October and early November, due to the eclipses. I would like you to launch any new venture, personal or professional, now—in August—do not delay.
Here's why: Mercury will go retrograde from September 9 to October 2. Mercury will retrograde in Libra, your tenth house of professional honors, awards, and achievement. Therefore, deals you are trying to hatch will go slower than you expect. The problem is not just Mercury—it will be Mars too, a topic I will get to in a minute.
If you need a new car, computer, smart phone, printer, air conditioner, sewing machine, stove, or refrigerator—no matter what you need—get it now. You don't want to tangle with Mercury retrograde, for Mercury rules the moving parts in all machines, as well as the chips in all electronics. You won't enjoy your purchase if you get it next month, but you will if you get it now. You should never run up too close to the start and end dates of a retrograde because no planet pops out of bed like pop tarts out of a toaster, full of energy. Like people, they need a little time to ramp up. I want you to initiate plans in August, for by September, you will be too close to the retrograde. You will feel the slowdown about a week before Mercury retrogrades, September 9.
Now let's talk about what Mars is doing this month. Mars is currently in you fifth house of true love as it moves through Taurus. This is lovely for finding romance or for enjoying the love you have already found with one special person. Mars will remain in Taurus until August 20, so if you haven't taken a vacation yet, see if you can do so before then. Mars has not been in Taurus, the very best place for you to relax and enjoy life, for two years.
Venus is now in Cancer, your seventh house, sprinkling blessings if you are married or are in an established long-term relationship. Venus will sprinkle confetti and hearts over you. This trend started on July 17 and will continue until August 11. With Mars in Taurus, a sign that gets along so beautifully with Cancer, you have the cosmic lovers Venus and Mars in perfect sync, and, to reiterate, Mars is in your house of true love, and Venus is in your committed partnership and marriage sector. This is perfect for you.
On August 20, Mars will move to Gemini and remain in Gemini an extremely long time—from August 20, 2022, to March 25, 2023, a period of seven months. Mars is such a high-action, high-energy planet that his presence is like drinking 20 cups of coffee a day. His usual visit takes six or seven weeks, not seven months! Mars teaches you how to compete effectively, to win. He is the warrior planet who is known to bestow courage, energy, confidence, and drive.
Mars in Gemini will light up your sixth house of work projects—your daily routine. You about to be VERY busy at work. You also will have to find a way to keep everyone happy and humming along at home, too.
Gemini is a communication sign, so your talents in writing, speaking, editing, coding, translating, or library research will be highly prized. If you work in public relations, marketing, sales, publicity, agent work, arbitration, or negotiation, you will find you'll be in high demand. If you are a lawyer and do courtroom work, you will find your ability to make moving opening and closing statements to be the reason for your success. As a Capricorn, you are naturally organized, so that will help you navigate this long trend. You will need to pace yourself, though, and keep an eye on your health—you will be working hard.
Mars will go retrograde in the middle of his tour in Gemini, from October 30, 2022, to January 12, 2023. Gemini's full tour extends from August 20, 2022, to March 25, 2023. Mars retrograde will give a very slow pace to the end to 2022. As mentioned above, supply chain problems will mount, so if you need supplies for work or your personal life, get them now. You will find clients taking forever to make up their minds and give the green light on major projects. This might possibly be because inflation has eaten into their budgets faster than usual, and they have to wait until new budgets begin in January 2023.
Mars does not retrograde that often, so we are not accustomed to having Mars missing in action. We become puzzled about why things seem different. Mars retrogrades only every two years, so we get used to having his support, and when he is not there to help us achieve goals, everything takes longer and might cost more, too.
If you are single, it would be better not to have a first meeting when Mars is retrograde, October 30 to January 12. Mars rules not only competition, but also sex—the chemistry you think you have with someone new could fizzle in short order. Be patient.
You see why I say, if possible, get things done in August. If you cannot launch new initiatives in August, you will have a window to do so in the first two week of October, but after that, the window closes. Sign contracts this month, but not in September when Mercury is retrograde, but you can sign in early October on or very near the beautiful full moon in Aries October 8-9.
Everyone will feel this slow down, dear Capricorn.
You have a sweet new moon at month's end, August 27, in highly compatible Virgo, which may give you a chance to take another little trip. By this time, the work will be flowing into your office, but nevertheless, you may be able to take time off for a week or two beginning Saturday, August 27. This time of the year is a popular time to take a vacation, so lucky you, you have the perfect new moon to make it happen.
A new moon in earth-sign Virgo (you are an earth sign, too) suggests you would like time in the mountains, in a lush forest, to hike or go camping, or just the opposite—to stay in five-star hotel, golf, and enjoy other sports. Or you may even be able to find a travel package to go abroad and be in a completely new setting and find it so refreshing to leave all your cares behind while you enjoy the culture, sights, colors, and delicious foods of the country you are visiting.
This highly compatible new moon will have other benefits. You might be packing up to go to college, settling in your dorm room, and enjoying every minute. If you are finished with your college education and planning to stay home and enjoy the quieter streets, you may get an assignment in broadcasting or a publishing project.
During this new moon, something else and very special is happening—a golden triangle will appear in the night sky, linking Pluto in Capricorn, Mars in Gemini in early degrees, and Mercury, shining at the very top of your chart in Libra. If you have to stay home for any number of reasons, that may not be bad—you may be the right person at the right time to get the plum assignment and a promotion as a result. Your chart is sparkling for career progress, dear Capricorn.
SUMMARY
This month will be a little disjointed, sending mixed messages. Nothing displays this Dr. Jekyll and Mr. Hyde quality of the month better than the new and full moons. We have to start with the new moon, July 28 in Leo, which will affect you noticeably in the first half of August and continue to emit a vibration in the weeks and months beyond, too. This new moon will be a blessing to your finances.
Your eighth house, where this new moon already appeared on July 28, is the house of other people's money. If you need to negotiate a financial matter, this new moon will be the ideal time to open talks. While it may take months to get to a conclusion, if you start now, you will have a better chance of getting to a favorable decision. This would be a good time to apply for a mortgage, line of credit for your business, home improvement or other bank loan, financial aid, or venture capital. If hoping to find a windfall, you might have found it on July 31, or you could still find it in the first days of August.
The problems will arise at the full moon in Aquarius on August 11, which will focus on personal finances. This time, your second house of earned income will be accented, as Aquarius is your second house. The moon will be conjunct your ruling planet Saturn, suggesting an unexpected bill may show up and cause you to have to rethink other spending you had been hoping to do. The expense may be for taxes, for a major repair, or money you need to help a child. You definitely won't see the expense coming (due to Uranus' role in this full moon), which makes this situation harder to cope with.
Don't feel alone in this situation. Everyone, of every sign, will be rattled by news this August 11 full moon will bring, and each sign will feel the effects of the full moon in different ways. Your best source of income will be either through real estate or by selling home items, such as furniture you no longer need, clothing, or other personal items. (Investigate Internet sites that sell, rent, or swap previously owned merchandise to their client base.)
You have enormous family support, as indicated by good-fortune Jupiter's position. If you need money to take care of a matter quickly on or within days of August 11, you might consider asking a parent or another kind family member for help. Saturn will force you to be practical and clear-eyed—there will be no way to delay the payment, and being ruled by Saturn, you already know that to be true.
Mars has been circulating in Taurus since July 5, a fine place for Mars to be for Capricorn because Mars has been lighting your house of true love. This area of your chart is known to put a strong emphasis on romance, leisure, sports, vacations, creative pursuits, and rest. This area of the chart also puts a strong emphasis on pregnancy, birth, and the protection, care, and fun with children, no matter their ages. This period is about to wind down and finish on August 20, so it would be great if you could take some time off before this happens.
When Mars moves on to Gemini on August 20, it will bring unusual energy to your sixth house of work projects, so business will begin to be intensely busy. It will feel nice to be needed, although you will have to pace yourself and take regular small breaks during the day. If you are self-employed, this is the best news ever—apparently you are doing something right to attract so many customers or clients to your business. You will likely have to hire more workers, and that might mean you will need to consider raising your prices a small amount to cover those new costs. If you work full-time but are looking for a side hustle, it's coming. Look for extra work after August 20, and it will appear.
The area of your chart that will be so lit up by Mars, your work-a-day project sector, also rules your preventative measures to take good care of your health (sixth house). You will be working unusually hard for seven months, so you will need to stay fit. Rather than think of exercise as taking time away from work, consider it a necessary part of your work to take care of your health. Get a head start by getting a workup done at an annual exam you schedule this month. and you will be ready for anything that life brings up.
This month holds a new moon that will occur on August 27 in Virgo—a sign that's fabulously compatible with yours. You might regularly take off the last week of August, as many people do, or instead want to take a week in September. Choose a cool, wooded, wonderland location, perhaps on the top of a tall mountain overseas, such as are found in the United States, Canada, Switzerland, Germany, France, Italy, Japan, or China, for starters.
If you can't travel at month's end or in early September, your ninth house, which is lit up by the new moon, will make you hungry for stimulating, intellectual experiences. If you cannot travel, you might want to take in-person or remote courses from a university or company that offers many interesting video courses done by well-known experts.
Alternatively, if you love to write, start a journal, or try your hand at writing a short story or poem. The ninth house encourages publishing and broadcasting projects, too—start your podcast series or sign the order to start work on your new app. Legal matters, import-export, international relationships, immigration, and citizenship matters (passport, visa, residency) are all glowing under this especially sweet new moon.
Concurrent to this August 27 new moon, if you are in the work force, it appears your work will be exceptionally well-received by higher-ups. Mercury leads the way with this new moon in Virgo and will be found newly ensconced in your prestigious career sector that brings honors, praise, and awards. Mercury will be in a dazzling position because Pluto in Capricorn will be perfectly supportive and so will Mars, newly minted in Gemini. This bodes so well for your success on the job as well as fun on a vacation. You probably won't be able to leave for long, but every minute of it would be fun for the short time you have, and when you return, you will come back to fabulous professional news.