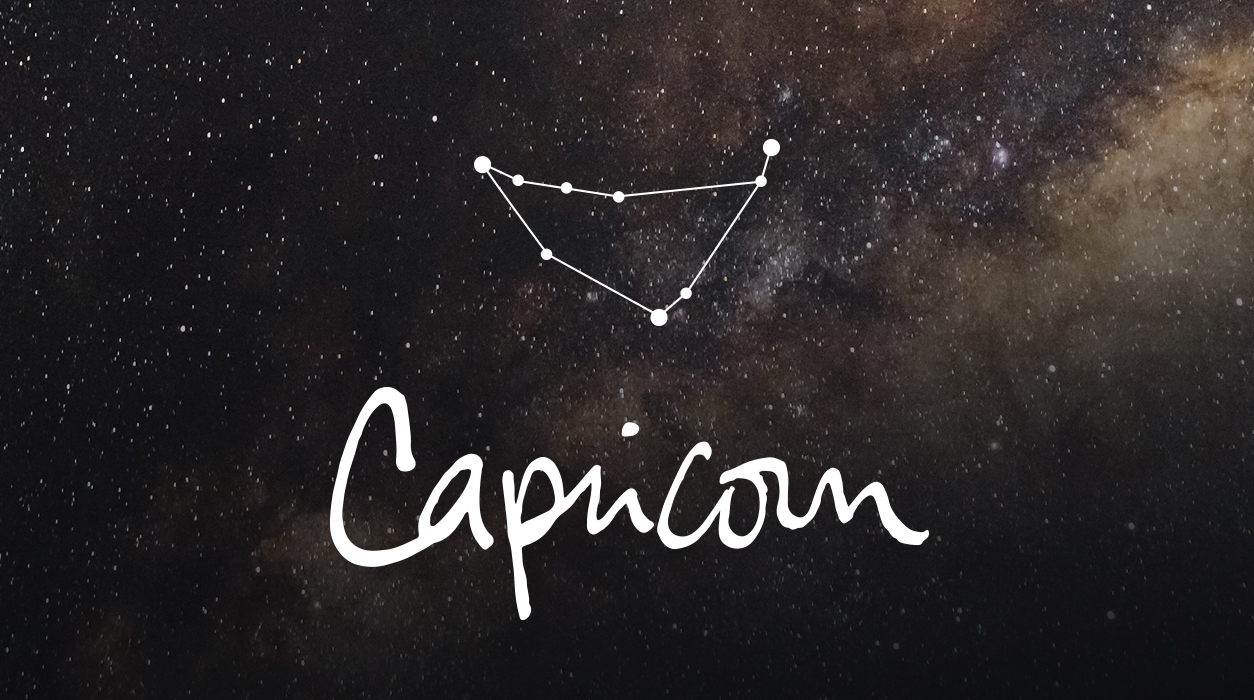 A Note from Susan Miller
April 2021
Dear Reader,
April will be a good, cheerful, and productive month until we get to the monster full moon in Scorpio on April 26. I know I am writing this on April 1, April Fool's Day, and I wish I were pranking you. This full moon will be no joke.
I am concerned about this full moon because Uranus, the planet of all things unexpected, will directly oppose the full moon in Scorpio on April 26. Uranus will be conjunct the Sun in Taurus, and Venus and Mercury will be in Taurus as well, making those planets unstable, too.
Your Horoscope by Susan Miller
This is a busy month, and a highly productive one. Mercury will go retrograde next month from May 29 until June 22, so while sunshine now fills your home and work areas, do your best to get key initiations wrapped up during April's first three weeks, your most favorable time of the month.
You are considered the most ambitious of all the signs, known for your career progress and fine reputation for kind leadership, and this means everything to you. You work hard and are goal oriented, always aiming for the next rung of the ladder of success. This is why Capricorn often makes it to the very top of the big corporate enterprises. You never lose your focus or become distracted.
Late last month, on March 28, you had a shining full moon at the very top of your chart in your tenth house of honors, awards, and achievement, indicating you may have received superb praise from a VIP or client, positive media publicity, a promotion, or offer for a new position in a competitive firm. You only get one full moon a year in your prestigious tenth house of career, dear Capricorn, and the one that appeared on March 28 was it. That full moon was beautifully aspected, so I feel you might have heard something.
That full moon formed a golden triangle in the sky, denoting great harmony and luck for you in matters of career. That full moon in Libra, your fame sector, was linked to Mars in Gemini, your assignment sector, and Saturn in Aquarius, your second house of earned income. All three were in air signs and suggested luck and good fortune for your past efforts. If you worked hard and smart, you may have enjoyed a gratifying moment in your career on March 28. Full moons have an area of influence for an extra four to five days after they appear, so if you didn't hear news yet, you still might in the first two days of April.
Now, as you enter April and experience the new moon of April 11 in Aries, 22 degrees, your attention will switch to your private life, to your living situation, and to the care of your family. You might be planning to relocate to a new city to take advantage of recent career developments from last month, or you may simply have found a house or apartment that you love with more space, more sunlight, and better closets, and so you want to move.
If you enjoy living in your present home, you may be ready to start a renovation, and having gathered names and references of several contractors from friends, you are ready to announce your choice. Or you may have called in the painters to paint your apartment, or instead, you might be ready to buy several pieces of furniture. Alternatively, you might want to schedule repairs or have fun undertaking a redesign of your home décor.
If you live in the country or suburbs and have land around your house, you may be working on landscaping your property, possibly by hiring a professional gardener or landscape artist. If so, after April 11 will be a wonderful time to do so.
If your home is not your focus, then you would likely be thinking about on one or both of your parents, or those you think of as parents. The fourth house of home is found where the six would be on the face of a clock, so the fourth house forms the foundation of your chart. Your parents gave your life, so they are covered by this same fourth house of home.
On April 16, Mars and Jupiter will be in divine "trine" position, bringing great luck and harmony in connection with work and money.
Your parents may need your attention, such as to set up auto-pay on their computer for recurring bills or to do research to find the right specialist for your mother. Maybe your father needs something fixed in his house and has no idea who to call, but you do. Sometimes the focus on your parents is simpler—just driving over to see your mother or father to keep them company, watch TV together, or cook up a delicious meal for your parents is fun and will make you all feel close.
A new moon in adventuresome, experimental Aries puts Mars in the lead, and happily, Mars is one of best aspected planets, sending golden beams to your guardian planet Saturn. This suggests the changes you make and any money you spend on your home as an investment as a result of this new moon (and in days and weeks to come) will bring you a welcome feeling of security and comfort.
At the same time as the new moon, good-fortune planet Jupiter will reach out to the Sun and new moon from your income sector. This suggests you will have the funds you'll need to get your plans into motion, especially through a bonus, commission, royalty fee, or other one-time payment due you, or a bank home-improvement loan or mortgage. You have a good chance of seeing one of these areas come through for you.
Finally, on this remarkable new moon of April 11, Mars, now touring Gemini, your sixth house of work projects, is making sure lots of projects and new business will keep you occupied until April 23. Mars will reach out to the Sun and new moon and will send a beam of powerful energy from his perch in your work-a-day sector to the Sun and new moon in your home and family sector. Mars will give you the motivation to get started quickly.
Two days deserve a gold star on your calendar. The first one will arrive on April 15, when the Sun and your ruler Saturn are in perfect communication—it's a day when you may find showing a creative idea brings the funding from an authority figure to make the project a reality. Venus, the ruler of your tenth house of prestigious career achievement, will be in your fifth house, so if you are artistic or are paid for your creative ideas, you could make a name for yourself in the second half of April, extending to May 8.
On April 16, Mars and Jupiter will be in divine "trine" position, bringing great luck and harmony in connection with work and money. This is the ideal day to interview for a new job or to find a side job where you could pick up extra cash. Whether you want a permanent, temporary, or project to "moonlight" on the side, this is when you are likely to find—and win—it!
Now let's turn to your private life and your friendships. The full moon of April 26 in Scorpio, 7 degrees, will light your solar eleventh house of friends, acquaintances, and hopes and wishes. This full moon will be under siege by Uranus, which will be conjunct the Sun in Taurus and directly opposite the full moon at 180 degrees.
Uranus is the planet of unanticipated events—ones that surprise or even shock us—and the news that will come in suddenly will involve a friend. It's hard to say if you will be concerned about a friend's health and welfare or horrified by a friend's actions and words, causing a falling out, not to be repaired anytime soon. The full moon in Scorpio, two planets in Aquarius (Saturn and Jupiter), plus the Sun, Uranus, Venus, and Mercury all in Taurus add up to seven out of a possible ten heaven bodies in our solar system in fixed signs. This means the situation will be hard because no one will want to bend or compromise or even consider a different point of view.
Oddly, this full moon may require you to spend money. Saturn, touring in your second house of income, Aquarius, will be in hard, sharp 90-degree angle to the Sun and Uranus in Taurus and the full moon in Scorpio. You might want to help a friend by providing the funds she might desperately need at this full moon. Or it might be that you trusted your friend, but she was in a position to steal from you (perhaps if you are business partners). Or she knew you were pitching a client and went behind your back to pitch the same client and took the business out from under you and started her own busines. There are many possibilities, many of them tension producing and disillusioning. The hardest part about this full moon is the unexpected nature of what comes up.
The one saving grace is that Scorpio (sign of the full moon) is a water sign that blends well with your Capricorn earth element. This tells me you might accept whatever is going on with a touch of resigned realism rather than become emotional (which would cloud your vision). If your birthday falls on December 28, plus or minus five days, as hard as this full moon may be, it will ultimately protect you in a very direct way.
In the area of love and romance, you have planets moving into your fifth house of true love—the Sun, Uranus, Mercury, and importantly, Venus. Having Venus in Taurus is very favorable for your love life, and that will continue until May 8. You may want to buy new clothes for the coming season or do something to improve your looks from April 14 to May 8. You are likely to adore the results. If you are attached, you will have more time for your partner when Mars enters Cancer from April 23 to June 11.
SUMMARY
You may have received good news about your career late last month on the full moon in Libra on March 28, plus or minus four days. You may have been offered a promotion, new job, company-wide praise from a VIP, or excellent publicity. Financially, your outlook has never been stronger for seeing a rise in income. If it has not happened yet, you may soon be offered a path to greater job security.
Saturn, your ruler and planet of long-term gain, was in helpful angle to that full moon, and Saturn's mission is to see that you get compensation that is commensurate to your professional contributions. You worked long and hard for career success, and now you are seeing your progress up the ladder in your industry start to materialize. If you say no, you lost your job on that full moon March 28, then they did you a favor—a far better one is on the way, one that will allow you to use your talents fully. Look for it—it has your name on it.
Once you move deeper into April, your attention will switch to your home life as a result of the new moon April 11. You may move to a new house or relocate to take advantage of a position in a distant city. Alternatively, your new job may allow you to upgrade your home décor, such as with a new desk, comfortable couch, or rug. If you have long had the dream to renovate your kitchen, it may happen soon.
The new moon in Aries on April 11 will give you the motivation and the momentum to get started on your project. Mars is the ruler of this new moon in Aries, so Mars' role is important. Mars will reach out to Jupiter on April 16, so if you own your house or apartment, you can help its value appreciate through the decisions you make now .
Jupiter will be in ideal angle to the Sun the day prior, April 15, indicating you will likely have enough money saved to see your home-centered project through to completion. It may take weeks or months to get to a finish, but it will be worth the effort. The point is, if you start on or just after the new moon, April 11, you will have chosen the best time of 2021 to begin.
As the month gets close to drawing down to an end, you will encounter a complex, and perhaps jarring, full moon, April 26. You will not be alone—every one of every sign will have some problems with this radical full moon. Don't schedule a major event. Here's why: Uranus, the planet of unanticipated events, will conjoin the Sun and oppose the moon in a very tight aspect indicating many will feel tense at this time.
You may hear news about a friend, or news delivered by a friend, that might upset you or make you worry about the welfare of a friend. Or you may have a sudden disagreement or argument with a friend and have a falling out. Uranus is the planet of unexpected news, and Uranus will conjoin the Sun, indicating that money that is jointly owned (such as if your friend is your roommate, a business partner, or agent as a few examples) will likely form part of the subject of debate. You may feel very hurt and betrayed.
When Uranus is involved, you never know what to expect. Indeed, with Uranus active, it always turns out to be something you never imagined. Stay on your toes.