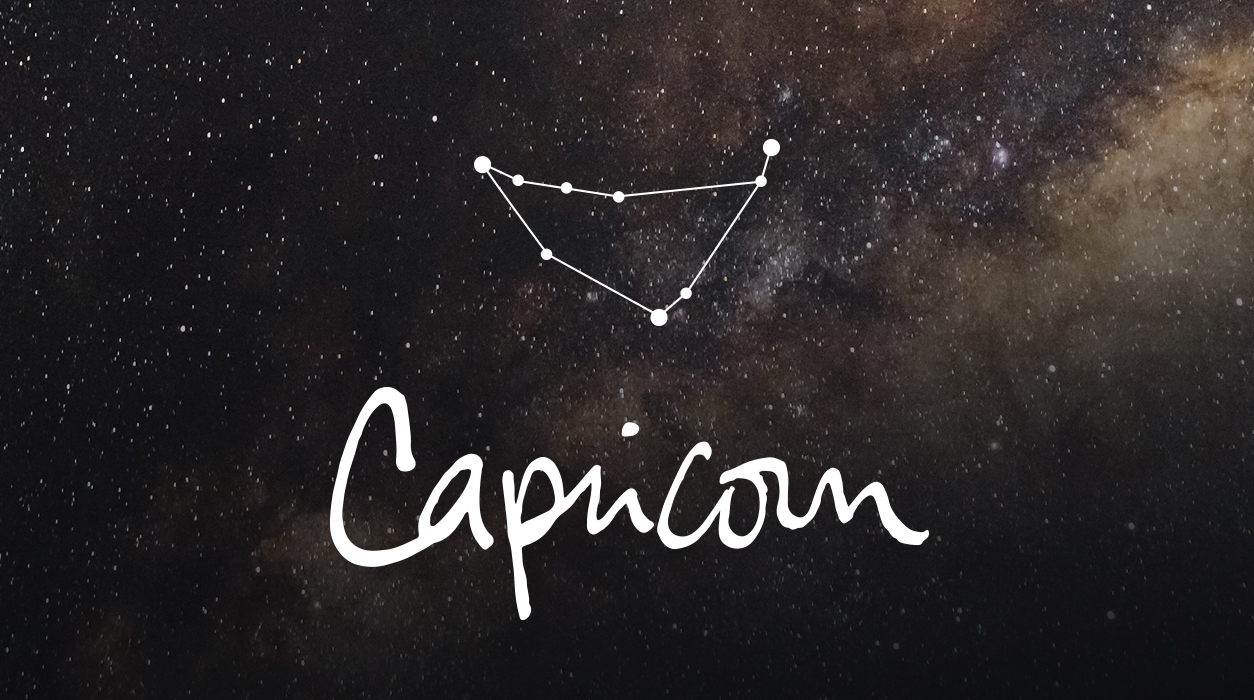 A Note from Susan Miller
April 2018
Welcome to April, one of my favorite months of 2018. This month has spectacular aspects in the first three weeks…
Your Horoscope by Susan Miller
Ever since teacher and judge planet Saturn moved into Capricorn last year on December 20, 2017, you were forced to deal with a new reality and greater responsibilities. If your Capricorn birthday falls in December, or in the first three days of January, life is not easy. April starts out bumpy, but gets progressively easier as you get to the end, and that will be your most productive time.
The full moon that appeared March 31, one day prior to the dawning of April, was not an easy full moon. That full moon was in Libra 11 degrees, and in precise, hard angle to two planets in Capricorn: Mars and Saturn traveling in conjunction (a rare aspect) in Capricorn, to peak in mathematical apex on April 2. (Pluto is in Capricorn and in your first house too, but will be too far away in degree to be part of this aspect.)
I need to digress for a moment to flag something about the Saturn and Mars conjunction in Capricorn, April 2, plus or minus one day. This is a classic aspect associated with injury to bones (particularly the knees) and teeth. You are Capricorn, and Saturn is your ruler, so you do have to take precautions. First, watch where you walk. I know this sounds elementary, but most people don't pay attention to their surroundings and walk into potholes, signs, and even each other. Too many people have their eyes on their cell phones, but in the first week of April while this aspect is in place, you really must pay attention. This would not be a good time to engage in extreme sports either.
All full moons have a perimeter of influence that covers four days beyond the date the full moons appear. This full moon lit your tenth house of reputation, career success and achievement, but the tension you will feel about your career seems to be unusually strong as April begins. This not a bad sign of things to come – it's just pressure your boss is feeling, and that pressure is being transferred to you. The planets are simply not cooperating. If you get offered a new job in early April, you may feel the offer is problematic. Your house of home, living quarters, and family is also lit up this month, so your obligations at home will almost certainly enter the mix of what to do.
Recently, in my own life, during the past two days, all my Capricorn friends have called to tell me their career was making them feel vaguely jittery and unstable. They seem to be coming face-to-face with what they perceive to be their inadequacies. I told my Capricorn friends that this is Saturn speaking – Saturn in one's own sign always brings a feeling of fear. Just because you feel overwhelmed doesn't mean you really are unable to face the challenge that are coming up – you can! That full moon of March 31 was a little witch that stirred up much tension and lots of doubts. Take what is valuable from that full moon, but don't let it crush you.
A lot is happening in the first several days of April, for additionally Mars and Saturn will be in hard angle to Mercury in Aries, which rules your current, workaday projects centered in your solar sixth house. (This area of your chart does not affect your reputation). Here, too, something will come up that will force you to find a way to solve a problem. You may have encountered this type of problem before, but this time seems different, and the problem will oddly seem more resistant to remedy.
Rather than use a tried-and-true formula (which won't work anyway), instead apply an entirely new fix because when Saturn comes knocking in Capricorn every 29 years, he wants to see you innovate. If you have to apply something risky that you thought out of the box, do it. (Yes, it's not been since 1988 to 1991 since you've had Saturn in Capricorn.) This is a very special time for you, and in the coming three years while Saturn will be with you (until December 2020) you will achieve great personal growth.
While all this is going on, you also have your family and home-related dilemmas raging. You seem to be trying to appease everyone in your life, running from pillar to post. If you feel you are in a vice with the walls closing in as you enter April, I completely understand and sympathize – this will pass. This just is not the best time for career advancement and not so easy for changes in your living place either, dear Capricorn. Keep mastering your professional skills for now, and I will tell you when the right time to press forward will be. Last year was a great time for you to advance, but this year, you need to be patient.
Also not helping is Mercury retrograde during the first half until April 15, a holdover from March 22, when Mercury started to retrograde. This time Mercury will retrograde in Aries in your house of home and family. I bet you are not surprised to hear that! What could possibly go wrong? I am joking, but it's not in fact funny. If you put a bid on a house recently, you may have been dismayed to find your bid was not accepted, or that the bank lost your paperwork and can't give you the mortgage as quickly as you need it. These are just examples, but you get the idea. Talk about frustration!
If you and your family are trying to decide how to best help your mother or father with something specific, it looks like your first idea won't work as perfectly as you assumed. You will likely have to tweak things. The day Mercury goes direct is April 15, but Mercury never immediately turns strong – give yourself a space of week or more.
If you would like to learn more about Mercury retrograde, and why it is never wise to buy new electronic items during this phase, you might want to lo look at my article, "All You Need to Know About Mercury Retrograde," on the lower left hand side of my website of Astrology Zone. Here is the link: http://bit.ly/2ny6INl
If you are reading my forecast on my premium paid version of my app, go to the menu, find Life Love + More, and then Susan's Essays. You will find the same article with a different headline, "Mercury Retrograde and What It Means for You." I am not sure why my tech team changed the name on my same essay.