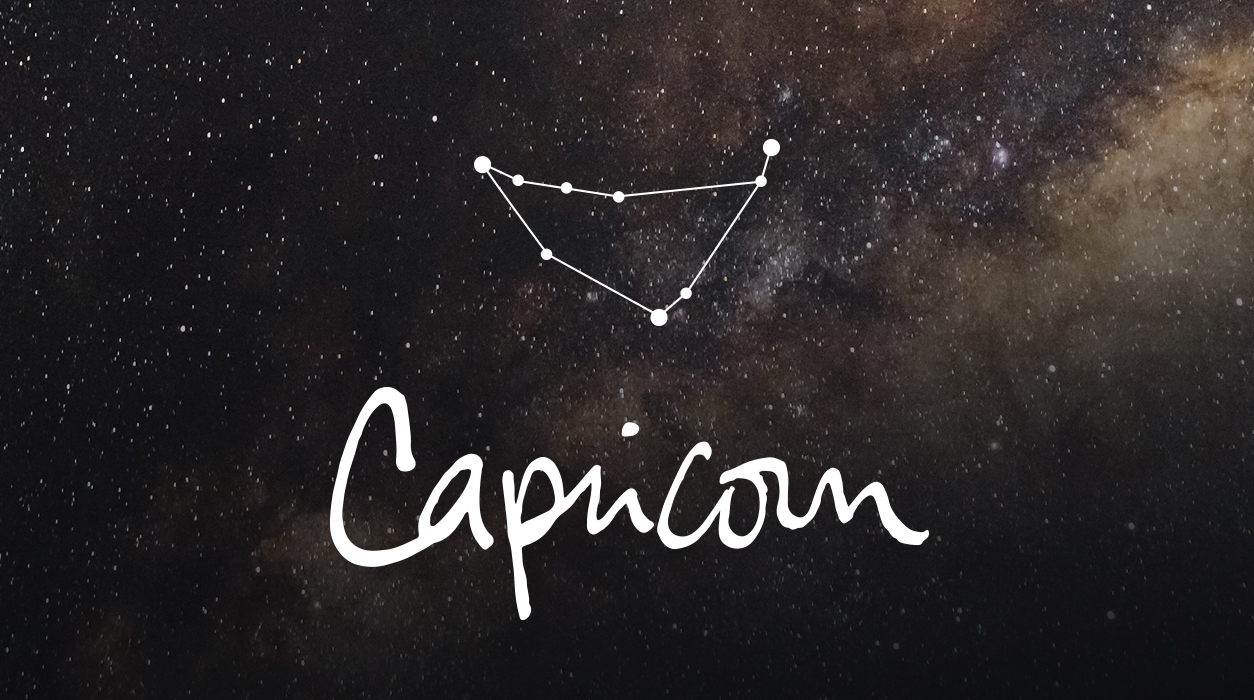 A Note from Susan Miller
february 2020
Dear Reader,
February will be quiet an exciting month, dotted with special days to bring you a variety of opportunities and good news. January was difficult for some readers, but February should be a happy little month packed full of twinkling stars to lift your spirits.
My Astrology Zone pop-up shop appeared in Bloomingdale's last month and will run through March 1. This is a highpoint of my career, and a project I have thoroughly enjoyed. I worked with many of Bloomingdale's executives in many departments since last summer—the resulting shop is breathtakingly beautiful. My store is part of the "Carousel" concept found on the main floor in four of their stores.
Your Horoscope by Susan Miller
You seem to be working behind the scenes on a project that needs more tweaking before you'll be ready to show it to the world. With Saturn, Pluto, and Jupiter all in Capricorn, you are in an unusually strong position to get things approved and done your way. You find yourself in the middle of all that is happening and are assured the support of every powerful person you know. Above that, you know your most valuable asset is your reputation, and it follows that the work that bears your name be of a quality that rises above the rest. This is why you appear to be focused so hard on what you are doing.
Mars, the action planet, is currently in your twelfth house, which rules efforts behind closed doors in seclusion. This part of your chart reflects your innermost thoughts, where creative ideas surface deep from within your subconscious. In my January report, you and I talked about how you may want to withdraw a little and spend time alone to experiment and think without outside distraction. This golden period that will offer you privacy will last two weeks, until February 16, and be a highly productive time for you.
Mars will enter Capricorn on February 16 to remain until March 30, and immediately your world will be lit in a million shades of technicolor. At the same time, the tempo will become faster. Mars will act like a match, igniting, one by one, each of the gifts of good-fortune Jupiter, transformative, powerhouse Pluto, and practical Saturn as he aligns separately with each planet. The most important and beneficial alignment will be when Mars travels far enough to align with good-fortune Jupiter next month on March 20.
Mars has not been in Capricorn for two years, so this is an important period for you, marking the start of a new two-year cycle. Usually, it is a time when you can burst out from behind the scenes, carrying a brilliant torch to energize others to your causes. Certainly, Mars will fill you with energy, confidence, and drive. There will be one little temporary glitch that will prevent you from moving forward rapidly with determination. That obstacle refers to Mercury.
As luck would have it, Mars' little brother Mercury will go retrograde the same day Mars enters Capricorn, February 16, and will continue retrograding until March 9. That means your very best period, when Mars will be unfettered with the constraints of Mercury and will still be in Capricorn, will be March 10 until March 30.
Travel will be heavenly for you after the new moon February 23. A buildup of planets in Pisces will coax you to be near water, so book a small hotel in a sunny climate overlooking powdery white sands, turquoise waters, and swaying palm trees. Or go skiing in rugged mountains and enter a gorgeous winter wonderland.
This time, Mercury will retrograde in Pisces, your third house of communication and travel, and that might make finding accord on contractual matters difficult to achieve. Don't rail against delays, but rather, go with the flow. Allow things to happen naturally, for delays will benefit you. Fortunately, Mercury in Pisces will get along beautifully with the planets stacking up in Capricorn, so you won't encounter any obstacles that you can't cleverly fix. With four planets in Capricorn, the force is with you.
Financial matters will continue to take your attention this month. Late last month you might have had a jarring episode within the days that followed the new moon in Aquarius January 24. Uranus was in an angry position to the new moon last month and could have brought you an unexpected shock about money, which also may have concerned your partner, a child, or a creative project that is dear to you. That was then, this is now, and you realize that certain matters have to be discussed and faced, but not settled quite yet, due to Mercury in retrograde until March 9.
A perfect way to use the full moon February 8 (or 9 depending on your time zone) in Leo at 20 degrees is to get documents and receipts ready for your accountant to file your 2019 tax return. You may not yet have all the documents from third parties that you will need to close your ledgers on 2019, but you can handle a large chunk of the work that needs to be done. Having one less thing on your list will be a relief as you enter 2020.
If you have questions about an inheritance you are about to receive or need to submit a claim for an insurance company, file by February 9. If you are due to get a wire of venture capital, keep in close touch with your investor at this time. If you are striving to find the fair division of property in a divorce, you can make progress at the February 8-9 full moon, but I caution you not to finalize your agreement. Information on which to base your decision may be missing, misleading, or confusing, so strive to clarify all.
You may be amazed to receive a check at this time from someone who has owed you. Mars will be outstandingly supportive to this full moon, so if you are owed a sum, start to send out reminder statements at the start of the month—you may see the funds come in within five days of the full moon, February 8-9.
Sometimes a full moon in the eighth house, as you will have, will bring on the need for medical or dental surgery. If so, it should be done within five days, plus or minus, of February 8-9. This full moon is well angled to Mars, and Mars rules the surgeon's implements. Mercury won't be retrograde until February 16, so if you need a procedure, have it done without delay. I have one qualifier: It is astrological wisdom to avoid surgery on the part of the body that is ruled by the sign Mars is in, which would be your knee, so if that's where you need work done, schedule that operation in April, unless you can do it right away, between February 1 to 16. If you have an emergency, however, act and don't be concerned about Mercury retrograde. Sometimes this aspect indicates the need to go to a former situation to fix it. Do you use Botox? Make your appointment for early February, well in advance of Mercury retrograde to be sure you like the results.
The new moon in Pisces four degrees on February 23 will be magnificent and light your third house of communication and travel. One of the main activities of the third house covers contracts, but with Mercury retrograde, do your best to delay signing any binding agreement or even giving your verbal acceptance. Conduct talks leisurely. Mercury retrograde will give you plenty of time to send the document to your lawyer to read and to make any necessary changes. Aim to finish the deliberations and to sign on your stellar day next month, March 11, leaving some space from March 9, when Mercury goes direct.
Use part of the time Mercury is retrograde to take a much-needed vacation in the days that follow that favorable new moon of February 23. Mars in Capricorn will send a sublime beam to the new moon, indicating a trip could turn out to be possible now. Uranus, the planet of surprise, will also give you a little unexpected push to travel, for supportive Uranus will sparklingly signal the Sun and new moon. Right after February 23, you may get an amazing opportunity to pack and go.
It is unclear if you will travel a short distance for business or pleasure, but it appears more likely that you will travel to enjoy a romantic time away. I can say for sure, though, that you will love being away, and may even have one or two unusual experiences at your destination. This is your chance to breathe, relax, and muse about your future and the direction you want to take your life next. If you are single, this month I feel your very best place to meet a romantic interest would be at a resort, and it could be fairly near your home base.
Nothing earth-shatteringly important will happen at the office while Mercury is retrograde, so feel free to go. I will admit that your team back at headquarters will likely miss you and want your opinion or advice now and then, so keep your cell phone powered up to answer random questions from your staff or other teammates. I sense you would be happy to help them. You are an ambitious and responsible soul, so I know to fully enjoy vacation time away, you need to be sure the details of ongoing projects are proceeding smoothly. You are one sign where being unplugged doesn't relax you the way it might others—being unplugged makes you worry! I get that.
Travel will be heavenly for you after the new moon February 23. A buildup of planets in Pisces will coax you to be near water, so book a small hotel in a sunny climate overlooking powdery white sands, turquoise waters, and swaying palm trees. Or go skiing in rugged mountains and enter a gorgeous winter wonderland. (Snow is frozen water, of course, so snow, too, is ruled by Pisces.)
If your birthday falls on December 25, plus or minus five days, you will take in the goodness of this new moon in a remarkable way. The same is true if you have Capricorn rising, the natal moon in Capricorn, or a natal planet in Capricorn, Virgo, Taurus, Pisces, Cancer, or Scorpio, in all cases at four degrees plus five or minus four degrees—you will get a double dip of pleasure from this new moon, February 23, one of the very best of 2020.
Before I go, let's talk about love and romance. Will you have time for that? Sure. Valentine's Day will have the transiting moon in Scorpio, a water sign that blends beautifully with your earth-sign element of Capricorn. If you are attached, you will want privacy, so make it a dinner in a fine restaurant that offers a special menu for the day for lovers. It should be cozy, perhaps with wood paneling, snowy white tablecloths, and fresh flowers. If the room has a fireplace set with a brilliant fire, the atmosphere will be complete.
If you are single, or even if you are attached, I feel you may have an even more romantic time after Valentine's Day. After February 16, when Mars begins his tour of Capricorn, the red planet is sure to make your charms more noticeable for Mars is the sex appeal planet. If you are single, start to socialize after Mercury goes direct next month and while Mars is still in Capricorn, March 11 to 30. If you ever felt a little invisible at gatherings, you won't feel that way while Mars is in Capricorn. In fact, you will turn heads, and admirers will be eager to meet you.
Backtracking a little, during the first week of February, Venus will be in Pisces, a placement that is considered ideal for Venus, for Venus exerts her greatest powers of love and magnetism when traveling in Pisces.
Venus entered Pisces January 13 and will remain until February 7. Pisces is a water sign that blends perfectly with your earth-sign element. During the first week of February, look for ways to improve your appearance, including new clothes or accessories to wear. With Venus so supportive, the new items for your wardrobe that you find are likely to be madly flattering on you. Wear your new things on the trip I hope you will take after the new moon February 23, when you will be irresistible. Perfect!
On October 1, 2020, there is a full moon in Aries 9º, not Aquarius 9º. We apologize for this error in our 2020 calendar.
—————————————–
Please Note: On October 1, 2020, there is a full moon in Aries 9º, not Aquarius 9º. We apologize for this error in our 2020 calendar.
——————————————
SUMMARY
This is an exciting time to be a Capricorn. You have Jupiter, the giver of gifts and luck, in your sign favoriting you above all others. You also have Pluto and Saturn in Capricorn, and soon, from February 16 to March 30, Mars will join this group and give you special presence and enviable control over events. If you have something you dearly want to capture or have approved, go after your desires this month while you have nearly half the solar system supporting you, and you are likely to get them.
You seem determined to make more money, and your efforts will likely start to pay off this month. Action planet Mars will be in perfect alignment with the full moon of February 8-9 and bring you the determination you need to find final accord with a client or to make a large sale. If you had asked for a raise, this full moon would be your best moment of the year for news that your request has been approved.
Bigger company benefits might also be possible to capture now. You may be able to ask for and receive better health insurance, family time, the ability to work from home once a week, more vacation days, and other such perks. You would need to ask, of course, but management seems willing to make you feel valued by approving some of these benefits.
If you work on a performance basis, such as by commission, royalty, licensing, or other fee structure, you will do well in early February and may be surprised at the generous check you'll receive. Finally, if you put in a claim to your insurance company, apply for financial aid for college tuition, are in a court case, or hope to negotiate the fair division of property in a divorce, this full moon of February 8-9 could help you get close to reaching a pleasing answer. Mercury is retrograde, so don't make a final, binding agreement just yet—do so on March 11, a wonderful day when Jupiter and the Sun will be sextile, meaning in an opportunity aspect.
If you are attached, Valentine's Day, February 14, will be tailor-made for you. The transiting moon will be in Scorpio, an ideal place for your big day. You may receive a beautiful piece of jewelry or other gift on this magical evening. Pick a special-occasion restaurant, one with a warm, glowing fireplace to celebrate your love. Mars in Capricorn will make you irresistible. Venus in Pisces in the first week of February will be the time to shop for new clothes and to generally find exciting ways to refresh your appearance.
This won't be the end of your happy days to enjoy romance—more are due.
The new moon of February 23 will light your third house of travel, which will give you a variety of options. Uranus will signal the lovely new moon in Pisces and bring unexpected news or a spontaneous decision from you to take a quick break and enjoy being in a new setting. It is also very possible that you'll take some personal time, perhaps to enjoy a romantic getaway. If you cannot take a full week and can only take a weekend, travel the last weekend of February, February 29 through March 2. Those dates bode well for an exceptionally romantic time.
Mercury will be retrograde from February 16 to March 9 in your agreement sector, so get all contracts done at the start of February, leaving a space of days between the date you sign and February 16 for best results. If you need a new kitchen appliance, computer, smart phone, earphones, car, or other electronic product, buy it in the first week of February, staying as far from Mercury retrograde (February 16) as possible. Alternatively, shop at the end of March.