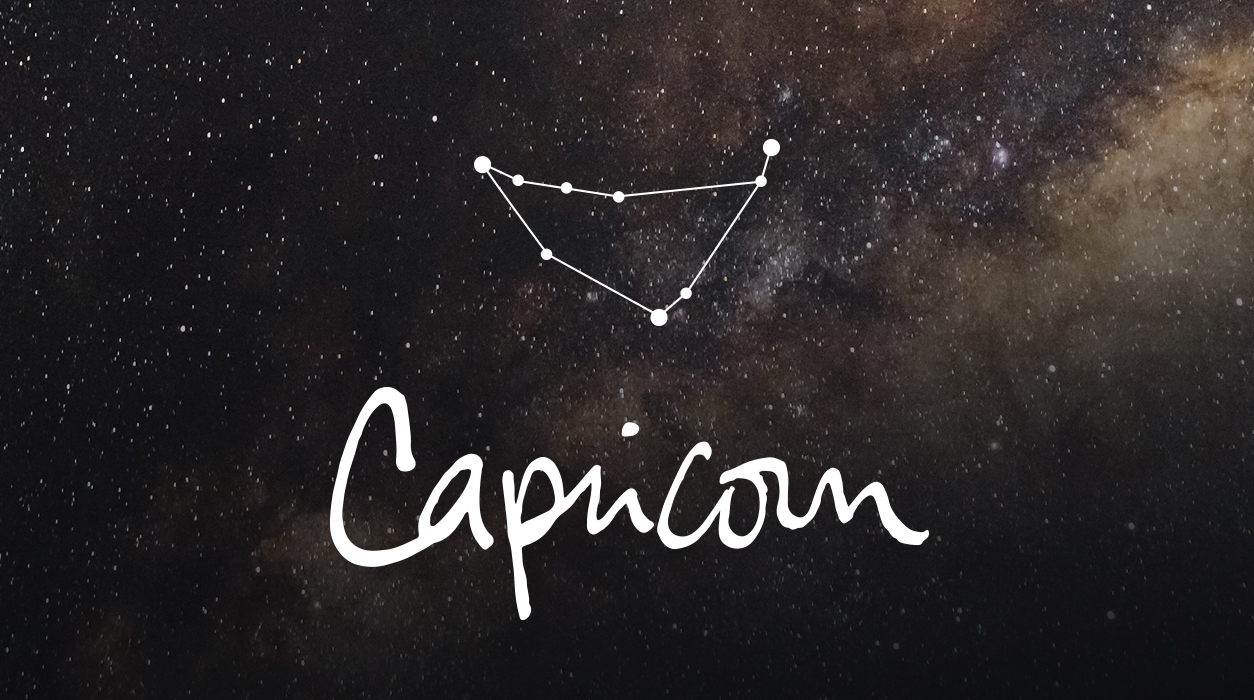 A Note from Susan Miller
December 2018
Dear Reader,
I have two big surprises, and I am bursting to tell you about both! I can tell you about the first surprise, below, but for the second one, I have to wait another ten days to tell you.
So that you and I can stay in close touch, I want you to know that I officially post nearly every day on Instagram @AstrologyZone. I am having fun using captivating photos on my feed and sharing up-to-date astrological information. I also post daily on my beloved @Twitter as @AstrologyZone, as well as on Facebook as Susan Miller's Astrology Zone. As I find interesting astrological days coming up, you will be the first to know about them.
Your Horoscope by Susan Miller
Now that 2018 is winding down to a close, you will have time to step back and see how the decisions you made have worked out, and what you would like your future course to be in the New Year.
The new moon and Sun of December 6, in Sagittarius, 15 degrees, will light your twelfth house of strategy, so this is a perfect time to plot your future course. Your timing is stellar, because Jupiter will be orbiting near the Sun and new moon, suggesting you'll be able to find a course that is best for you. Any decision you make early this month, soon after the new moon arrives December 6, is likely to take you where you want to be by this time next year.
Planets in the twelfth house—where the Sun, new moon, and Jupiter are right now—will ask you to do deep thinking in solitude. By taking time to be alone, you can silence the cacophony of voices around you and listen to the clarity of the small voice within. This is the house that sharpens intuition, and certainly yours will be running at peak levels, so listen to its whispers. The twelfth house is also the house of dazzling creativity, again, when working or brainstorming alone, so truly, your quiet time will allow your initiations to bear fruit.
No matter how much you plan, however, you will still need to remain flexible to allow for unknown events. Wait to see what messages the new moon solar eclipse in Capricorn will bring next month on January 5.
Falling in your sign, this eclipse suggests change is on the way, and if your birthday falls within four days of this date, January 5, you will notice the changes to be vivid and dramatic. Because it's a new moon eclipse, it is likely to open a stunning new path, so in this case, you are likely to enjoy the changes that take place.
It appears that someone behind the scenes will want to see you do well and will speak up for you, but you may not know the person's identity, as it appears he or she wants to remain anonymous. It must be comforting to know you have at least one real-life guardian angel that has noticed your talents and is willing to go out of his or her way on your behalf.
Planets in the twelfth house—where the Sun, new moon, and Jupiter are right now—will ask you to do deep thinking in solitude. By taking time to be alone, you can silence the cacophony of voices around you and listen to the clarity of the small voice within. This is the house that sharpens intuition, and certainly yours will be running at peak levels, so listen to its whispers.
If you have any health concerns, hosting Jupiter in the behind-the-scenes twelfth house sector, as you are doing now, is considered fortunate for improving physical and mental health. Jupiter is not only the planet of good fortune, it is also considered a healing energy, and some astrologers call it the planet of miracles. It matters not if you are seeking help for a physical or psychological condition or even one involving dental work—you can find the right person to help you now. If you trust your doctor or have the right specialist, that's great, and if not, ask friends and family for the names of doctors they would recommend. Once you feel confident you have the located the right specialist for you, move forward.
After December 6, Mercury will no longer be retrograde, which is a great blessing. Mercury has surely wreaked havoc in my life—my dishwasher is suddenly on the blink, my TV set blacked out, I lost my wallet—it's been exhausting. Once you get to December 6, you will feel a great deal of energy around you, like a great gust of wind coming through your window. It will be exciting, for you will be able to get twice as much done as you have previously.
Your career has been in a holding pattern, due to the recent Venus retrograde, October 5 to November 16. Venus is the natural ruler of Capricorn's prestigious tenth house of honors, awards, and achievement, but with Venus retrograde, you might have recently faced a setback or long delay. However, now you have every reason to be optimistic that you will hit all green lights, as you cruise along your career highway. (Venus will not retrograde at all in 2019.)
I guess I should say that no planet bounces back to its former strength instantly after having napped for six weeks, but Venus will get stronger with each passing day and will reach full power by December 17. As you see, life is getting better for you!
On December 20, Uranus and the Sun will be in sync, adding to the possibility you may receive a sum of money, quite unexpectedly, and most likely from a family member. Alternatively, the money might come thanks to the sale of real estate or home-related items you no longer need that you are selling online or to neighbors. On the other hand, you may win a bid on a house or condo you dearly want to buy, or you may suddenly hear from Airbnb that you have a tenant coming and be delighted with your unexpected windfall.
It's nearly impossible to sort out what Uranus might bring, so don't torture yourself! News that Uranus delivers is a surprise, and always has to do with something you never considered within the realm of possibility. No matter what you expect to happen, you will be wrong—something else will occur. It might be better than anything you imagined, too. I feel you will enjoy the news, for Uranus is sending such friendly, electric beams to the Sun. Because the Sun rules your financial house, you may be given a surprise sum of money or a valuable gift from your steady date or spouse.
One of your sweetest days will be December 21, when Mercury (news) and Jupiter (happiness) join forces just in time for festive holiday messages to reach you. This conjunction will make travel heavenly, too.
If you were asked to sign a contract of any kind, this would be a wonderful time to put your name on the dotted line (the best in the month, and possibly the most important day in all of 2018). If you sign today, you are likely to make good money on the deal.
Your romantic relationship will likely command your attention at the full moon, December 22, in Cancer, one degree. You are about to see your relationship reach culmination, and because December 21 (just mentioned above) is within the area of influence of the full moon—plus or minus four days from the date it appears—you may be getting engaged for Christmas. How exciting! If you say, no, that's not possible, we just started dating, know that nothing is impossible when Uranus is involved.
If you want to use this twosome energy in your work life, instead of your private life, you might sign a business partner, agent, manager, new lawyer, publicist, writing partner, event planner, social media manager, or another expert, and this full moon may bring talks to a happy conclusion. (Business and personal partnerships are not mutually exclusive—you may do both.)
The Sun is very close to Saturn in Capricorn at this full moon, December 22, showing just how serious your mood will be in these moments of the month. If you get engaged, that is a big step and would explain why you would be thinking long-term and building a firm foundation for your future.
If you are already married, your partner will have news that comes out of the blue for you. You, too, will be thinking about the long road ahead and planning for it this month.
I wish Saturn were not opposite the full moon, which might bring you extra responsibilities. Still, Saturn can be your friend, and in your case, Saturn is Capricorn's ruling planet, so you deal with his requests in a very natural, practical way.
I will say that Saturn opposite the full moon (within nine degrees) as you have now, could indicate that a female family member will need your care and attention. Or, this aspect may translate into a feeling that your space at home is starting to feel small. (Saturn shrinks all it touches.) With Saturn near the Sun, you might need to dip into savings or borrow funds to make a repair or home improvement. You may ask a relative to live with you, or you may rent out your guest room to a tenant to bring in more money. That may explain why you might feel you have less space. This is all temporary, dear Capricorn—you are moving in the right direction every day, in every way.
By New Year's Eve, the Sun and Saturn will be within one degree (to peak January 1). I don't think you will feel like going out to celebrate on this night. December 31 is likely to have difficult weather conditions, and you will be in a thoughtful mood, where privacy and rest seem to be your number one priority. That doesn't mean you can't have fun—you can. Private, one-on-one celebrations can be very romantic.
If you do want to go out, make it to a restaurant close by or a friend's house, and call a car service, so you won't have to think twice about having a glass of champagne. You have racked up some impressive accomplishments in 2018, despite the lack of cooperation of some of the planets, so you deserve to pat yourself on the back. If you have a special someone, be together, and enjoy the night—it will be good for you to mark the moment and look forward with optimism to a brand New Year ahead.
SUMMARY
This will be a strategic month, where you can take time to think about recent events and decide your next move. You are now finishing your first full year with Saturn in Capricorn, with two more years to go. If you were born in December, you were directly affected by the harsh tests of this tough-love planet. As you move forward, you will find the coming two years easier. We all go through Saturn's cosmic test every 29 years, for it takes Saturn that long to orbit the Sun and return to your sign. Once Saturn arrives, he stays three years, but as I explained, you don't feel his full influence the entire time, only as he orbits into degrees that pertain to your birthday.
Capricorns born January 1-12 will feel the tests of Saturn in 2019; those born January 12-20 will feel Saturn 's influence more in 2020. Many people go through these periods of Saturn quite well and come out stronger than before. December-born Capricorns found out where their vulnerabilities lie and can work to correct them, or if the concern that came up is no longer correctable, then admit a mistake and move on. All you build and accomplish when Saturn is with you are prizes you get to keep forever. No doubt you will have to work hard, but in the end, the result will be counted among the proudest achievements of your life. I had Saturn over my head when I started Astrology Zone on December 14, 1995, and at the time, experts were telling me that no one knew if the Internet would catch on. (I thought those so-called experts were delusional—who wouldn't want to harness the Internet!)
Mars is circulating in your third house of travel, so it seems you'd like to head out of town. Something may convince you to postpone your trip and stay closer to home, however, perhaps the failing health of a relative or friend. Mars will also bring up contractual talks most of the month, and because Mercury will be moving direct after December 6, you can sign papers and feel assured your association with the other party will be smooth (assuming your lawyer has had a look at your paperwork, too). Plan to sign on December 21.
On December 21, Jupiter will align with Mercury in your twelfth house. A secret deal or your work on a secret project will show amazingly positive results. If a deal involves the potential for financial profits, sign papers on this day or give your verbal agreement then, for this day will be dipped in gold. It looks to be a stellar day to travel too, or to launch any communications project, such as an advertising, publicity, or social media campaign, or to hand in a manuscript or debut your app or website. When it comes to communication, December 21 rules.
The full moon in Capricorn's opposite sign of Cancer on December 22 will bring the full moon to your marriage and partnership sector. The five-star aspect involving Mercury conjunct Jupiter will also be part of this bright full moon. Some Capricorns will be getting engaged or wed for the holiday, and if so, it would be a perfect time. Saturn's tour of your Sun has you thinking deeply and seriously about your future—Saturn is preparing you to make a major life commitment. If you are already wed, you may be making a promise to your spouse about a new goal you drew up together.
Capricorn is an ambitious sign, so this full moon may alternatively have something to do with a business partnership or collaboration you hope to make before the year is out. Certainly, full moons are decision points, so you may want to make moves toward sealing a partnership in your personal or professional life. This full moon is likely to have a positive, lasting effect on you.
The sweetest part of this full moon will be the fine angle of Uranus to the Sun and full moon, bringing a fabulous surprise to put a smile on your face. It seems your partner will delight you in a way you don't expect, and the news will come out of the blue. All full moons have a plus or minus of four days of influence.
On New Year's Eve, it appears you will be with friends, for the transiting moon will be in Scorpio, and Venus will move through the same sign. Venus will connect you with the people who mean the most to you. Mars will still be in Pisces, so you may drive a short distance to get to a party. Take a car service, so you can drink champagne and still stay safe. Saturn, your ruler, will be conjunct the Sun on New Year's Day, indicating responsibilities are mounting, so take this moment to get a car service and treat yourself like royalty.