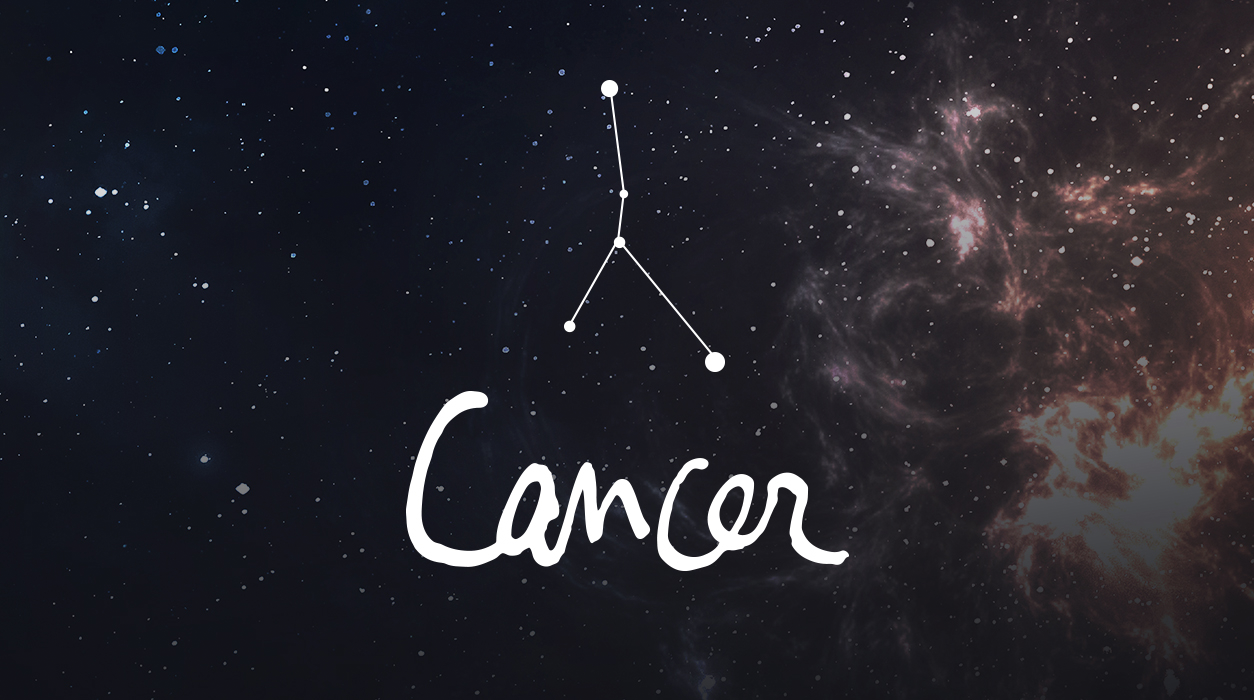 A Note from Susan Miller
September 2020
Dear Reader:
I finally can reveal the secret I have been harboring for months!
I have a beautiful newly designed app to replace my present app, still with the same trademarked name, "Daily Horoscope Astrology Zone + More by Susan Miller®". In a way the title is a misnomer, because my app comes chock full of information, some of which I will tell you about here. I am thrilled to finally show you the new design on the Apple App Store (http://apple.co/2gcVDnn)
My app will appear in the Google Play Store. They have it and approved it, so it should appear this week or next week. We believe it will be the same link, with the new app replacing the former one here: (http://bit.ly/2y7pHaT)
Your Horoscope by Susan Miller
You may feel you simply have to get away from your usual base for a change of scene, and maybe you have a family tradition of leaving town in early September. This year, if you do go, it looks like your trip will be both nearby and short. You'll need to get back because there is so much going on in your office. Ever since late June, you've been a dynamo at work, and you won't want to lose momentum.
The full moon of September 1 at ten degrees will be in divinely friendly Pisces, lighting your ninth house of distant travel, higher education, legal matters, citizenship matters, and the media including publishing and broadcasting projects (in terms of you as creator or subject of the story). All these area will be lit up, so one will come to an important conclusion. You are favored at this full moon, and although I can't see your entire chart, I feel you will like the results. If you are a college student, you will know if you are going to study on campus or remotely, or if you work in the media, you will wrap up an manuscript or network segment you've long worked on, and your work is likely to be well-received. If you're involved in a legal matter, it may go in your favor.
You will experience an unexpected stroke of luck as a result of the September 1 full moon. Uranus will be in precisely the right position at ten degrees Taurus to send a bushel of surprises to the full moon—and you are ruled by the moon. The areas I listed above are all ripe for exceptional luck, so keep your antenna up. You are due to hear unexpected news that will come out of the blue within five days of the full moon, anywhere from September 1 to September 6. Uranus will signal the Sun, and that will likely translate into more money on the way to you. A good friend appears to be instrumental in sending you the benefits of this full moon.
If you are working on a big business deal or interviewing for a job, you'll seem to find accord in the earliest days of September. This complex full moon, though, would not be the time to make the deal official by signing papers. With Neptune still opposed to Mercury on September 1, there are likely to be unclear parts to the framework of the deal, and you'll need to button them up, or regret not doing so later.
All Cancers will have something to be excited about at the September 1 full moon, although if your birthday falls on July 1, plus or minus five days, you will have the most direct luck. The same is true if you have Cancer rising or the natal moon in Cancer at ten degrees, plus or minus five degrees. Next, look to see if you have a planet in Cancer, Scorpio, Pisces, Taurus, Virgo, or Capricorn at ten degrees, plus or minus five degrees—that planet will be lit up and work in your favor.
One day I'd like to point out for you to place a gold star on your calendar is Wednesday, September 9, when Jupiter, planet of good fortune, will be in precise communication with the Sun. On this day, financial news—regarding your earnings—is likely to make you very happy.
You certainly have been working hard, and you seem to have a high profile on the job. Mars first entered your tenth house of honors, awards, and achievement at the end of June and will remain there until January 6, 2021. You might have started a new job with a responsible title and are working to prove yourself equal to the task you've been entrusted with overseeing. Or if you are self-employed, you may be getting ready to place a special product or service on the market or are working hard to bring in new clients. No matter what your situation, your motivation is high, and because Mars is in Aries, you are working in a new realm and learning a lot.
Mars will go retrograde from September 9 to November 13, so your progress (and everyone else's) will slow down. During this time, you will review your achievements and begin to make changes in your approach.
On September 28, Venus and Mars will be in prefect communication.…This aspect should bring good news about both money and victory on the job.
Adding more difficulty to this period is Mars' little brother Mercury, who copies everything his big brother does, including going retrograde. Mercury will go retrograde during a large part of Mars' retrograde. Mercury's retrograde will span from October 12 to November 3. For this reason, it would be best to make your major decisions now, not next month. Mars retrograde does not give the best environment for competing well. When you face the coming environment, you may feel overwhelmed without Mars' help, and that's why astrologers always say to delay that launch whenever Mars is retrograde.
It would be best to introduce your product at the favorable full moon this month, September 1, or if it's too late to do that, wait until after Mars goes direct, November 13. If you go ahead anyway, you will have to do a lot of backtracking, fixing, and redoing from the contract to the product or service. In addition to Mars being retrograde, there are interlocking reasons that I will spell out here for you.
I look to Jupiter and Pluto, the two planets responsible for spreading the virus. These two planets meet every 13 years, and when they do, it is usually a time of great financial bonanza. This year, the financial bonanza stemmed from large government stimulus packages, the largest in history, and to help people, it was largely deficit spending that will eventually have to be repaid through higher taxes (source: the Chairman of the US Federal Reserve Bank who was recently on 60 Minutes, an American TV show).
Jupiter expands all it touches, and Pluto rules viruses. They were to meet three times in 2020 for the first time since 2007 (and before that, 1994). This year their conjunctions were April 4 and June 29-30, and their next and last meeting is due November 12, 2020.
You may recall the terrible time Italy had in March and April, and that was the hardest time for New York City as well. Next, the June 29-30 conjunction, although both planets were retrograde, they still caused devastating problems in the southern and western states of the US, from Florida straight to California, along with terrible outbreak difficulties in Brazil, India, and Russia. I feel the slowdown we will all feel starting in October and stretching to early December will be caused by the second wave of the virus. I cannot say where that will be, as there is no predestination in astrology—the outbreak will be where people let down their guard.
The light is at the end of the tunnel appears to be ready to arrive at Christmas this year because Jupiter and Pluto will say goodbye and slowly begin to separate in mid-November. I need them to be at least eight degrees apart, and we'll achieve that by Christmas. They will reach an even greater separation by mid-January 2021, and they will not come together in another conjunction until 2033.
Between Christmas and January 12, I believe the world will have a workable treatment for the virus. Because I see a severe second wave in October and November from these two planets, that may be why your business dealings could slide into a slow, frozen state. No matter how hard governments try to defy the virus and reopen their cities, with Mars and Mercury retrograde, and Jupiter and Pluto stirring the pot, and a difficult October on the way, I feel decisions will need to be continually tweaked and changed and reversed. Where will the second wave occur? That's up to us—stay vigilant, wear your mask, wash your hands thoroughly, and maintain strict social distancing. The virus is on a mission to find you and everyone else on the planet, but you can avoid its severe effects by doing your part and being responsible.
In the meantime, Mars will be stuck in very late degrees of Aries and, if you were born late in Cancer, in harsh angle to Saturn and Pluto, both of which are in your seventh house of partnership in opposition to your Sun. This may mean that clients and people with whom you are trying to forge partnerships will be critical and difficult to find accord. It is the Cancers born late in the sign, July 14 to July 20, who will be most affected by this aspect. This will improve enormously by the year-end holidays. Every sign will feel the slowdown, and all we can do is refine our plans based on the environment and what authorities report and plan accordingly.
If you are out of work, having Mars in your tenth house will be of great assistance to you, even while Mars is retrograde. Your best approach would be to contact influential people you used to work with rather than contacting new people. Work hard in the first week of September to at least get a Zoom interview.
The new moon in Virgo, 25 degrees, will appear on September 17 and light your third house of communication. You will become quite busy after that new moon arrives mid-month with overflowing email and many phone and Zoom calls. Be careful not to lose an important phone number or email address. This new moon will be friendly too—very much so for you, dear Cancer. Still, clients or those you want to forge a relationship will be hard to please, and it won't be your fault. Your chart is complex because the Sun and new moon will beam golden rays to your relationship sector, but Mercury, which holds the key here, will be in hard conflict with the same planets. As you see, you do have help, so barrel forward no matter what. Just hold off signing papers a few days.
If you can't sign on your best day of the month, September 9, when Jupiter will reach out to the Sun (a day that will help you make good money), then do so on September 28 when Venus and Mars will be in sync. I will discuss September 28 in a moment.
You do have other help. Neptune will be beaming Jupiter in your relationship house, a rare aspect that will peak next month but remain in play most of 2020. It's a big feature of the year, and it signifies that creative, original ideas will be rewarded. Also, foreign people and foreign companies are more fortunate for you than those from your own country because Neptune is currently moving through your ninth house of international relationships.
There is one more bright spot. On September 28, Venus and Mars will be in prefect communication, setting up a direct link between your second house of salary (where Venus is based) up to the top of your chart, your tenth house of honors, awards, and achievement. This aspect should bring good news about both money and victory on the job.
As you approach next month, October 1 will bring a full moon in Aries, nine degrees, of enormous importance, to your career. The link between Venus and Mars, mentioned above, will still be strong enough to influence your experience on this full moon. By then, you'll be juggling a lot—home and family, along with your career, and the home area will start to become more important in October and require more attention from you.
In terms of romance, your best time of the month will arrive in the first five days when Venus will still be in Cancer. (On September 6, Venus moves on to Leo.) Treat yourself to something new to wear in the new season in early September while Venus still graces your sign. It won't be the best time to meet someone new with Mars retrograde because the chemistry between you could easily be off.
Mars will still be moving direct in early September (the retrograde of Mars begins September 9). If you are already attached, you have a history between you and hopefully a number of happy memories. Even so, it appears that your relationship has run hot and cold, and how things are going now would be anyone's guess.
Half the aspects this month will be positive to your relationship and half are difficult. Of course, the relationship I see here could point to your steady sweetheart or spouse, or to your client or talent you represent if you are an agent, publicist, lawyer, or other type of representative. This partner seems bossy and self-absorbed, so I am not sure exactly who might be playing this role in your life, but you already know who it is. This is not new—Mars is only adding salt to an already experienced wound. If the relationship is important to you, you can save it. The planets are simply testing your will and determination.
—————————————–
Please Note: On October 1, 2020, there is a full moon in Aries 9º, not Aquarius 9º. We apologize for this error in our 2020 calendar.
——————————————
SUMMARY
Your mind is thinking about traveling to distant points as the season gets ready to shift. You may be anxious to take a break in order to capture the fading light of summer, or if you live below the equator, to enjoy the coming of spring. The full moon in Virgo on September 1 would be a perfect time to go. You'll want to go far, but check with authorities, as some countries and cities have strict quarantines in place. You would likely do better to take a road trip close to home. Uranus, planet of surprise, will be in ideal angle to that full moon and Sun (both are in travel houses), so you may decide at the last minute to pack and go. It's sure to be fun as long as you are careful.
Your career is extremely important to you, and you are making progress, but as Mars turns retrograde, September 9 to November 13, you will have to be content with a slower pace and smaller wins. Mars is the planet responsible for keeping life humming along, but now, with a debilitated Mars, the entire world will seem frozen and in an indecisive state.
Keep working, but don't push too hard as you, and others, would love to see the pace pick up, but it won't. In the meantime, go over your methods to see if you can use new techniques to create a higher level of productivity.
When any planet retrogrades, it is best to go over your past projects that you've completed to see if you can find one that could use another look, to polish it up. You may have been rushed at the time you did that project, but now you have the objectivity of distance of time, and you can see what could have been done better. Or leave that former project as is, but write notes to yourself about how to go about a similar project in the future to create even stronger results.
Go back to clients you already know—don't attempt to form new relationships, professionally or even personally. Do not launch a new product or service, and don't hold a major fundraiser—all these activities will bring disappointing results, but after Mars goes direct, November 13, they will be more impressive. Stick to the status quo, and focus on projects that you put aside in the past—they will have new life now.
In your personal life, you appear to have a partner who is a little envious or jealous of your career success or wishes you didn't devote so much time to your work, whether your partner admits this or not. This would be true whether your partner has an impressive, well-paying job or is out of work. If your partner is acting cranky, cold, critical, or just plain strange, it has to do with feeling a little competitive with you. Do what you can to make your partner feel valued, assuming the relationship is important to you.
By September 17, when the new moon in your communication sector will appear, open up a little, and see what your partner says. All three planets in your committed relationship sector—Pluto, Saturn and Jupiter—will send golden beams to the Sun and new moon. You'll never have a better time to talk with just about anyone—your partner, your clients—and at the same time have a reasonable expectation of quite a happy result. By communicating at month's end, you could easily see feelings deepen for each other. Neptune will be in opposition to that new moon and Sun, so listen carefully—you will likely want to fill in the blank spaces with your assumptions, but those may be off, and expectations and assumptions are the two areas that trip us up the most in life—make sure yours are accurate.
By month's end, your attention will be drawn squarely back to your career again, and something you've been working on for weeks or months will come to a culmination, thanks to the full moon in Aries in October 1.