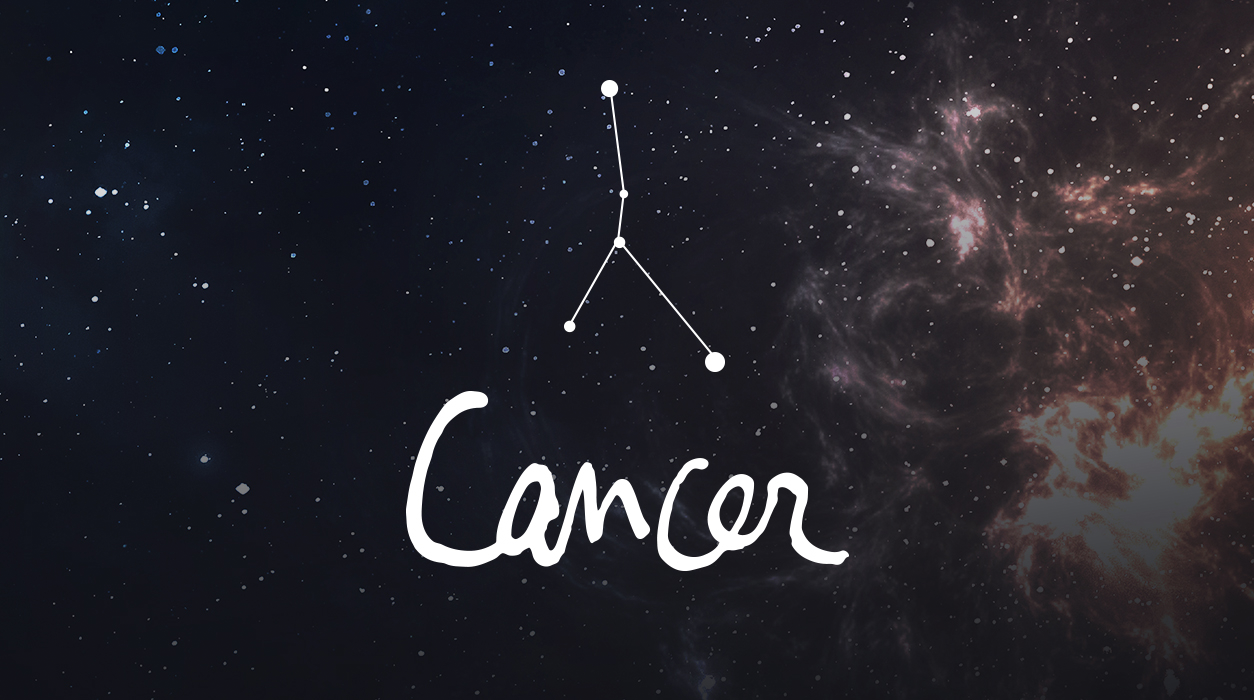 A Note from Susan Miller
SEPTEMBER 2019
Dear Readers,
I can't wait until you read September! It will be a glorious month, with lovely aspects. I was excited as I did my calculations for you and was eager to relate all the good news to you as quickly as possible. This will be a month like none other and special in ways that won't be repeated. Everyone is being given a once-in-a-lifetime opportunity to make a breakthrough on a desire dear to your heart.
Your Horoscope by Susan Miller
Dear Cancer, you are leaving town in September and traveling not once but twice. You love to be home, for Cancer likes to take care of all his or her loved ones to make sure they are well, happy, and cared for tenderly. You would benefit from being in a new setting, relishing dining out, and enjoying the scenery that Mother Nature created as she prepares to change seasons. You will love September, as it is a peach of a month, lovely in so many ways.
As you enter the month, the magnificent new moon had just appeared at the end of August in Virgo at seven degrees and will strongly influence the first ten days of September. This lovely new moon, dressed in a cloud of white tulle with white flowers adorning her hair and wearing formal long white gloves, entered at the arm of her partner, the dignified Sun, also dressed to the nines, on August 30.
The little planets invited to the party—intelligent Mercury, macho Mars, and beautiful Venus—were already in their places, dressed up, and ready to greet the graceful moon and celebrate the opening of the portal of opportunity that only she can unlock. That's the new moon's job, and she does her work well.
That portal will have you concentrating on projects oriented around communication—writing, editing, speaking, teaching, researching, publicity, marketing, or sales.
There is a good chance you will take a short trip, and if so, it will be fantastic. It might come as a surprise from a friend, as Uranus will be sending its strongest golden beams from your eleventh house of friendship to your travel sector. This suggests a friend may invite you to come, and you will be so glad to do so. You might go to a densely wooded forest area in the mountains. Virgo is an earth sign, so that suggests you'd like verdant land. Virgo is also an intellectual sign, so you might opt to attend a fascinating conference to add to your knowledge on a particular subject.
Your activities in the first half of September will be enjoyable as you have happiness planet Venus and her lover Mars in your third house of communication, travel, and learning. Venus and Mars are the solar system's lovebirds and rarely together—usually, they have no choice but to gaze across the skies at one another, for they often have very different assignments that keep them apart.
Venus and Mars will spread a shower of celebratory confetti over you, as their placement in Virgo blends beautifully with your Cancer Sun. Venus and Mars won't be paired again for two years, so they are treasuring their time together now, and you will feel the golden glow they are giving off in your own life this month through travel and communication projects (third house).
This would be an ideal month to sign the work order for the app you developed or to start work on your book or website. If you want to develop a podcast, you can—start now. If you are a writer or editor, you will need to be especially careful with the projects on your desk now and not let any errors fall through the cracks. You will also need to keep the writer's voice intact and not inadvertently change the meaning of the words. If you are in sales, you'll be extremely busy and will need to be sure you don't lose a phone number or contact name in the rush and tumble of life. Slow down and be deliberate about preserving bits and pieces of information.
Venus and Mars will spread a shower of celebratory confetti over you, as their placement in Virgo blends beautifully with your Cancer Sun. Venus and Mars won't be paired again for two years, so they are treasuring their time together now, and you will feel the golden glow they are giving off in your own life this month.
If your birthday falls on June 28, plus or minus five days, or you have Cancer rising or the natal moon in Cancer at seven degrees, you will enjoy this new moon, as well. The same is true if you have a natal planet in Cancer, Scorpio, or Pisces at seven degrees, plus or minus five degrees.
The full moon of September 13, in Pisces at 21 degrees, will urge you to pack your suitcase and head to the airport. This time you will go much farther, possibly to a foreign country, and it seems to be a spot near the water. Alternatively, you may be on your college campus, finishing up your paperwork, buying books and new clothes, and becoming excited about all you'll learn in the coming months.
Or at the time of the full moon, September 13, you may travel to a secluded beach or cottage by the sea to finish writing quite an artistic screenplay for the movies or TV or a manuscript to send to your agent. You might be the writer, the director, actor, director of photography (DP), costume designer, or another member of the team. No matter what role you play, this new moon is perfect for you—a full moon to a high-level VIP who is interested in what you have to present.
This full moon is conjunct Neptune, which will be inspirational for you if you work in a creative field. If you find instead that you have to discuss budgets and the fine details of a financial matter, you might need to ask for a few more days—don't let anyone pressure you. Neptune can obscure details, so take your time, and have a lawyer look at the document, too. (This would be no time to try to save money by skipping the services of a lawyer.) If you do have to sign papers, do so on September 19 when Mars and Pluto are in sync, or on September 24, when Mercury and Jupiter will be rooting for you all the way.
If your birthday falls on July 12, plus or minus five days, you will enjoy the time at and near the full moon of September 13 very much. The same is true if you have Cancer rising or the natal moon in Cancer at 21 degrees.
Many Cancers have had problems with a relationship with a partner for one reason or another—your partner is suffering from illness or unemployment, or you aren't happy together and basically incompatible. Saturn, which rules your marriage/commitment/partnership sector, has been retrograde since April 29 and will go direct September 18. If you have been hesitant to know what to do about a relationship, you will emerge from limbo after Saturn regulates its orbit in the days and weeks after September 18.
You will have more closure on that relationship now. If your spouse or steady sweetheart has been out of work, he or she will likely secure the job, or if this person has been ill, will start to show signs of recovery. If you hoped to marry but the topic seems to have disappeared, it is likely to come up again now for a formal engagement by the December holidays. On the other hand, if you are trying to divorce but the paperwork and negotiations have lagged, Saturn will speed up the process.
When any planet goes retrograde, it does something that astrologers call station in place. A stationary planet temporarily hangs in the sky like a beautiful lantern and seems not to move. Those periods are extremely potent, so you should watch what happens during those periods because a big planet will always give you a clue of what comes next related to its house position. Saturn is in your commitment house, so that is where the message will come from. The clue will be subtle, but it will be there if you watch the kinds of phone calls, emails, and texts you receive at those times. Watch Saturn's stationary period to span from September 8 to September 28.
As you move closer to the end of the month, the new moon in Libra at five degrees will draw your attention to your home. You will have four elegant, heavenly bodies in your solar fourth house of home, including the Sun, new moon, Venus, and Mercury, and by October 3, Mars will have entered this part of your chart, too. In terms of Mars' appearance, this will be the first time in two years that Mars has accented your home sector. The presence of Mars there tells me that the coming weeks will bring a level of noise to your home—it's all good.
You might have an exciting furniture delivery, or you may be making some easy home repairs. Other Cancers will be moving into their new apartment or house in the days that follow the new moon's appearance. Or you may be hiring a contractor to put in a beautiful new kitchen or asking workmen to make some major repairs. The cable guy may be there, or the delivery men might come to take out your rugs, shades, and upholstery for cleaning. You might be having your living room painted, or maybe you'll be fixing the molding to refresh the look of your space before the holidays are upon you.
Alternatively, as the reason I see voices and noise, you may be hosting guests for a party or inviting family or friends to stay over for a few days or longer.
Your timing is good, dear Cancer, for when you reach the end of next month, October, Mercury will retrograde from October 31 to November 20. Act now. If you need a computer, a new dishwasher, or television, choose it now.
SUMMARY
Early September will be a magical time to travel to a nearby city. You will have five heavenly bodies in your close-by travel sector, so your yearning to leave town will be very strong. Give in and be spontaneous. Thanks to Uranus, a good friend may surprise you with an invitation or a great idea for a quick weekend getaway in the first ten days.
With four planets plus the new moon in compatible Virgo, the sign that urges preparation, you'll want to research the restaurants, hotels, and features of the location. The distance you will likely travel won't be far, similar to the distance between London to Paris or New York to Washington DC. No doubt about it, this trip will be fun. You will want to go with someone you know and love, such as your romantic partner, a sibling, or cousin, and you will more likely travel for personal reasons, not for business. If you do travel for business, it seems a colleague or boss will accompany you.
You seem ready to take a more distant trip at the full moon on September 13 and will take it for personal reasons—it could turn out to be bewitchingly romantic. The full moon will conjoin poetic Neptune, making you feel swept away by events in a heavenly way. You will love the place you go, and it appears to be at the shore, a lake, river, or brook rushing with sparkling, crystal-clear water.
This full moon on September 13 will light your ninth house, and if you don't travel, you may see one or several of these following areas light up for you. You might be returning to college or graduate school by this full moon, readying yourself for an exciting new semester. This month also seems to require you to look at a contract that you will need to sign. If so, speak with your lawyer about clauses that seem to need to be clarified. With so many planets in detailed Virgo at the start of the month, seeing an attorney is the right way to go. If you are involved with an application for immigration, citizenship, green card, or visa, this full moon will likely bring a gratifying answer within four days of September 13.
In matters of love, it seems you've had conflicted feelings about your partner. If you think back to earlier this year, in January, your relationship was likely going through a tough patch This month might bring a thawing of the frustrations you have felt, or you may come closer to knowing what you must do about the relationship as you move forward—whether to leave it or mend it.
Saturn governs your committed relationships in love—including marriage—and business, and it is important to note that Saturn will go direct on September 18 after months of being retrograde. You will finally be able to act on your feelings about your partner one way or the other after this date. If you are in love, you may draw closer. If you have doubts, you may finally open yourself up to meet another person who will be better for you.
September 28 brings a new moon in your home and family sector, and in this extraordinary month, you'll have another crown of stars filling this area of your chart with their bright energy. You will have Venus, Mercury, the Sun, and new moon all in that sector, soon to be joined by Mars, the action planet. You seem to have plans to move, renovate, redecorate, or make other major changes to your space—Venus will take a leading role, so the changes will be to make your space appear soft, comfortable, enticing, and welcoming. The lighting you choose will be very flattering to all concerned.
I love this new moon of September 28 because Venus and Jupiter, coincidently, will be aligned perfectly, paving a joyous period that will allow you to put your plans into action for your home and family in the weeks that will follow the new moon. The changes you make will be beautiful and real morale boosters. If you instead focus on your parents, you can make substantial improvements in their lives now, too. As a Cancer, home means everything to you, and now you'll have your chance to make it all you dreamed it to be.