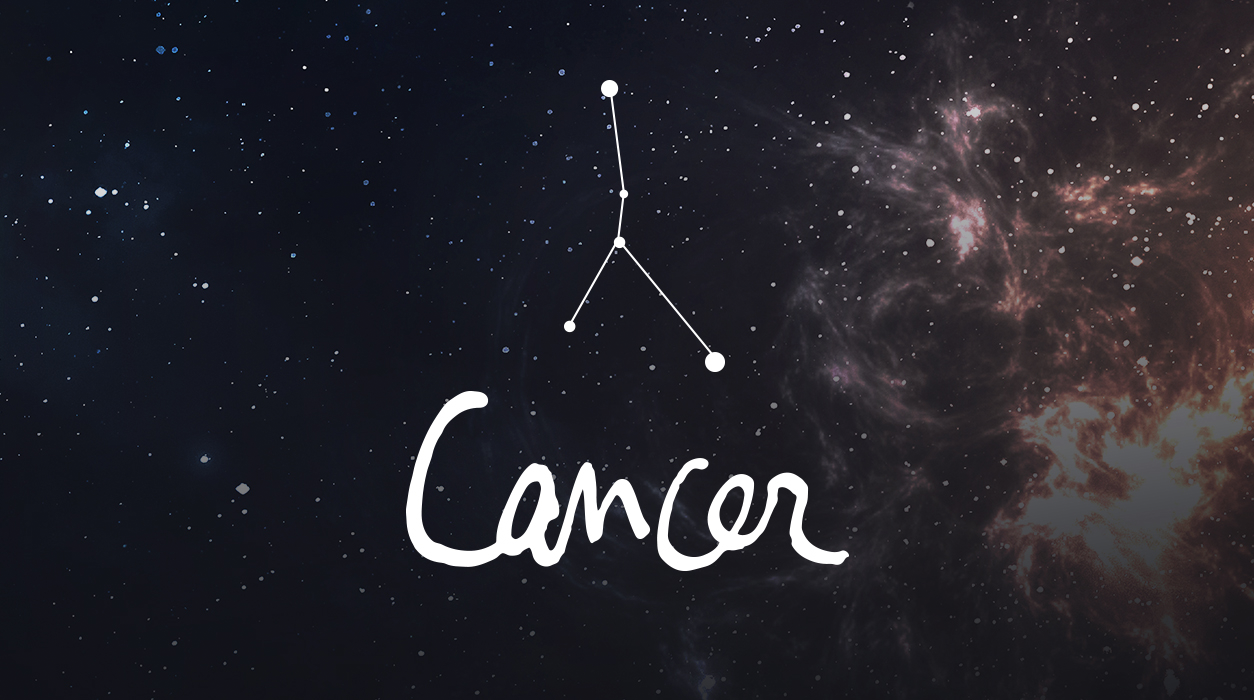 Your Horoscope by Susan Miller
Home and family are never far from your mind, but this month you will be especially focused on this area of your life. The new moon of late last month, on September 28, was in Libra, and it lit your fourth house, governing home, family, and other property you oversee or hope to buy, sell, or rent. As you enter October, Venus (beauty and fun), Mercury (news), the Sun (your radiance), and the new moon (opportunity) will all be in Libra. The new moon was at five degrees Libra.
What makes me so enthusiastic about this new moon and the help it gives you is that Venus emerges as the predominant planet, and on the day the new moon appeared, Venus and Jupiter were in conversation. Jupiter is the good fortune planet, so any time Jupiter is involved, it means happiness and financial luck will usually follow. Many students of astrology know Venus beautifies all she touches, but some are surprised to hear that Venus has dominion over finances, too.
If you have been looking for a new place to live, this new moon will help you find the right space. If you would like to renovate, paint a room or two, order a new rug or couch, or improve the lighting in your home, this new moon will open doors to allow that to happen, perhaps by helping you find what you need at the right price. You can buy, sell, or rent a space now, and do well, thanks to Jupiter's involvement. If you need to take action, look high and low, and look everywhere during the first ten days of October. The earlier you start, the better. This will be your best new moon of the year for you to make home-related changes. If you need to help a parent, this month would also be the right time for you to find answers that please you and your parent.
The full moon of October 13, in Aries, at 20 degrees, will immediately switch your attention to your career. This full moon is the only one of the year that will light your tenth house of honors, awards, and achievement. The sweet part of this full moon will be quite substantial—Jupiter will be in perfect degree and position in the sky to the new moon from your sixth house of work assignments. At the October 13 full moon, a deal or assignment you've been working on will reach a culmination and bring you quite a bit of applause, praise for work well done.
The challenging part of this full moon, on October 13, is that Pluto, currently in your house of partnerships, will be throwing his weight around. After all, the 800-pound gorilla can sit anywhere he chooses. A client, collaborator, business partner, or mate will be demanding at this time. Trying to negotiate with this person will be difficult because she or he is powerful and used to employing unfair, ruthless tactics. Or if it is not a VIP who becomes demanding and unfair, it may be the competition you encounter for the job.
At the October 13 full moon, a deal or assignment you've been working on will reach a culmination and will bring you quite a bit of applause, praise for work well done.
This doesn't mean you can't make your point, but you must remain focused and strategic. Saturn will be orbiting next to Pluto, and together they will put up a united front. Both planets will be taunting the Sun and full moon because they will be equidistant from each—the moon in Aries and the Sun in Libra with Saturn and Pluto in the middle of the two. In astrology, the midpoint is very powerful, and that is where Saturn and Pluto are now.
The moon is your ruler, so as a Cancer, you feel full moons more than most, so you may become tense at this time, and it will be work-related. It could be that one client pulls out or needs more time to think about a deal you were hoping would go through.
The Sun rules your method of income, and it appears that you will need to pay for something expensive or if you are in sales, you could feel a financial loss if a client is not ready to work with you. Still, you have Jupiter to help you from the workaday sector, suggesting other clients will come in to take the place of any you might lose.
Alternatively, it is possible that you will do very well at work, but that your mate or ex-spouse will become jealous of your success and give you a hard time. The financial loss I see could be that your mate or current steady date may owe you money (such as child support, the payment on a loan, etc.) which might be delayed or not forthcoming for any number of reasons. I am referring to both genders—the jealous person, envious of your success, could be male or female.
I have watched Hollywood, how women and men actors who win the Oscar often simultaneously lose their close romantic relationship. It happens so much that it cannot be a coincidence. It's a shame—we all have a shot at success, and in an ideal relationship, we are with a partner who is happy and supportive of our achievements. Having said this, if you experience outstanding success this month, be sensitive to your partner's feelings, for it's often impossible for your partner not to feel a little diminished by comparison.
Mercury will start to go retrograde on October 31 until November 20, so in all areas of your life, you will need to conclude purchases, deals, and important meetings earlier. In terms of purchasing, for example, if you need a new refrigerator, dishwasher, or stove, or if you need a TV, car, smartphone, or computer, buy it in the first three weeks of October.
Indeed, aim to complete your purchases before October 21 because you will feel the onset of delays and postponements, forgetfulness, and general mayhem earlier, as you move closer to the official retrograde date. If you need to hire a contractor, do so early in the month. If any machine you own is wearing out, you will find out during Mercury retrograde.
It is never a good idea to make electronic purchases (or for machines with moving parts) while Mercury is out of phase. I would prefer you not take a job when Mercury is retrograde, but if you have been out of the workforce for a while, take it. If you find later you don't like it, it's always easier to find a new job, once you already have a job.
I wish I didn't have to report a difficult new moon coming next, on October 27, but if I keep this information from you, you will feel broadsided by events. My job is to let you know what's coming, and together let's figure out the best course of action. The problem with this new moon is that it involves Uranus, and it is impossible to guess what this planet will do. In this case, everyone of every sign will feel this new moon to some degree.
This October 27 new moon will fall in Scorpio, at four degrees, which is thankfully a water sign that blends well with yours. That will soften the untoward vibrations associated with this new moon, and be doubly beneficial if you are a Cancer born in June, within five days of June 25. This tells me you may be able to subvert problems. Here's what I see.
The new moon—which always arrives holding the arm of the distinguished Sun—will be under siege from Uranus, the planet of unpredictable, sudden news, the kind that always comes out of left field.
This new moon falls in your fifth house so it will center you on a love relationship if you are dating (and not married) or have you thinking about one of your children or a pregnancy. I say that married Cancers won't feel this new moon's turbulence because the house ruling marriage and commitment is different, so only those Cancers dating would be subject to the testing quality of this new moon.
The Sun rules your income, so again, there might be a drain on your income. Still, you have Jupiter in your workaday sector, so you will have work coming in, and you will be protected there.
SUMMARY
Your living quarters will take your full attention at the start of the month. You experienced the new moon of September 28, influencing the first ten days of October, in your fourth house where you have the Sun, Mercury, and Venus, and soon, as of October 3, Mars will arrive to stay until November 18. With all these planets crowded into the home and family part of your chart, including action-oriented Mars, it means your main attention will be on home for a while. You may plan a move, work to fix up your space, order repairs or maintenance, or stage a redesign to make your space more beautiful and comfortable before the year-end holidays. If you are not changing your physical space, you might be doing quite a bit of entertaining and even hosting guests overnight in your guest room or couch.
The only little cloud in an otherwise bright forecast for home-related actions now will be to talk your partner into agreeing with your plans. This might sound simple, but this month, obstacles will be a bit more formidable than usual, so don't assume anything will be a cakewalk. If you are single and dating, your partner may want to live with you, but that would not be the best idea for now.
By the full moon, on October 13, your attention will switch back to your career in an exciting way, when a project or deal you completed brings you applause, a possible promotion, a new title or special praise, or honor.
If you are interviewing for a new position, you will be favored, but do be prepared to have to deal with a measure of competition. The job you are after seems to be special, so you could have one or more candidates fiercely trying to win it away from you. Their tactics may not always be fair. Brainstorm with your headhunter, agent, friend, or romantic partner for ways you can counter almost any situation. Stay confident. You have the cosmic power to prevail.
The new moon on October 27 is a difficult one, for Uranus, the planet of unexpected events, will directly oppose the new moon and the Sun. A romantic relationship could bring turbulence, so brace for a possible disagreement or even a breakup. Or you may be discussing the care of a child you share now or a pregnancy. News or information you had never expected to hear is about to come up and be something you never considered possible. Uranus does this to keep us all flexible, focused, and on our toes.
If ripples in your love life or regarding a child do not resonate with you, there is one other possibility. A creative project may go over budget and beyond the deadline, causing you to work hard to put the wheels back on the bus so that you can move forward again.
The fact that Uranus will oppose the tender moon suggests that you will naturally feel tension so keep your schedule clear so that you will be free to attend to whatever part of your life requires attention. Get enough sleep, too—it will be hard to cope if you are tired. Your thinking process will be better if you are well-rested.
A few days later, on October 31, Mercury will turn retrograde in the same area of your chart for three weeks, until November 20, adding some confusion. It could be easy to misunderstand a message and jump to the wrong conclusions. Make an effort to be sure what you think you heard was what was really said. You have faced aspects a little like this before, so you can handle whatever comes up. There is no doubt that you will become all the stronger for it.