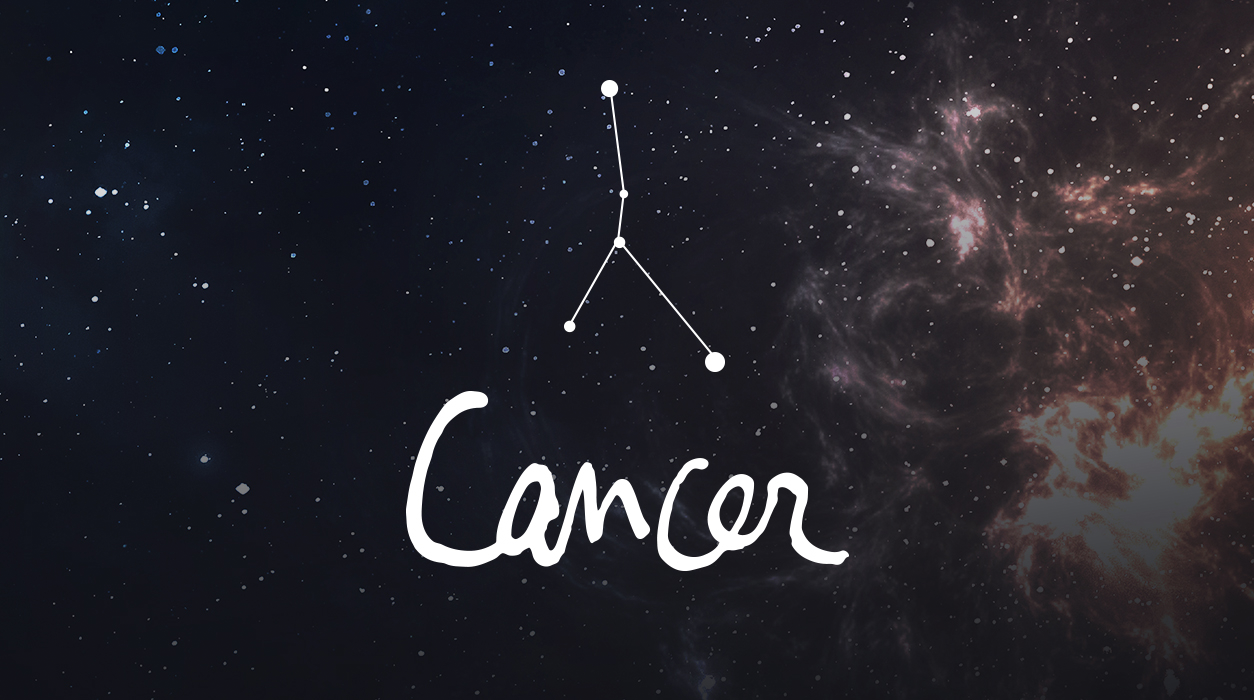 Your Horoscope by Susan Miller
As you begin October, you may be in the mood to take a little quick trip, for in north hemispheres, the leaves are changing, and the first week of October would be ideal for a drive into the country to view the blazing colors. The light will be golden, the apples will be deliciously crisp, and roadside stands will overflow with bushels of fruits and vegetables of every description. Stop and buy some to take home as you enjoy fresh air and sunshine. (In southern hemispheres, spring is just starting to bloom, reason, too, to venture out.)
Mars will help you get up and go, dear Cancer. Since last month, September 5, Mars has been in Virgo, a good spot for you, and this trend will continue through October 21. Something special is happening in the sky during the first week of October, when Venus and Mars, both in Virgo, will embrace and make this period quite romantic, especially if you take a trip with the one you love. October 5 will be a Thursday, but the glow from these two cosmic lovers will still be felt over the weekend of October 7-8 too. If you have someone special in your life, make plans, but if you don't, you might want to take a weekend to see friends or visit your sibling.
The full moon in Aries, 13 degrees, is on October 5 too, and will light your tenth house of fame and honors. Something important at work will come to a grand finish. You may take on a powerful new position, start your own business, or complete a big project. No matter what the development in your career happens to be, the fact that this full moon is falling in Aries tells me that the job is entrepreneurial in some shape or form, or has brought you into a very new area that few people have experienced yet. It could have to do with high tech or science, as two examples, but there are many possibilities. The point is, this full moon will put you in the role of pathfinder. All full moons have a circle of influence of plus or minus four days.
You may have a difficulty concerning one person at this full moon. Pluto will be in hard angle to this full moon of October 5, so someone near will be quite pushy, and you may be upset by the unfair behavior of this person. This may be a business or romantic partner, or a competitor, but whoever it is, you will have to decide what to do – ignore this person or stand up for yourself. If this person is the one you are linked to romantically, it may be that this person is feeling left out of your work life, for clearly this full moon is centering you squarely on your career and future plans. In that case, you will have to pay a little more attention to your significant other.
At the new moon in Libra 27 degrees, your home will be a big focus and you will have to turn away temporarily from career to address opportunities that will emerge regarding a new living space that might be perfect for you, or other plans you may have regarding your home or other property, such as to lease a vacation home. You may want to start a renovation or repair project, or you may simply want to stage a thorough cleaning of upholstery and window treatments in time to get ready for the year-end holidays.
There is a problem with this new moon, October 19, in Libra, and it concerns Uranus, now in your house of career reputation and status. Uranus will be in direct opposition to the Sun, new moon, and Jupiter, all crowded together in your house of home. Uranus rules your eighth house of mortgage and loans, inheritance, insurance, and other such areas of other people's money, so that is where you will feel the sudden drain or news. The moon is the guardian planet of Cancer, so this is an important lunation. This suggests to me that you might have a large expense, either for your physical space, or to help a family member in need.
If you are interviewing for a new job, it might require a move to a new address, and that fact may give you pause. Or, you may have a demanding week, and at just the wrong time, you will have to switch your attention to your home or family. Doing both will have you tap dancing fast.
Mars will join the house that the new moon on October 19 is focused on – your house of home and family. This tells me that your concentration on this area will extend far beyond this month, for Mars will remain in this home area of your chart from October 22 to December 9, 2017. The new moon of October 19, although flawed, will help to motivate you and get your plans into action. Mercury is no longer retrograde, so you can make steady progress.