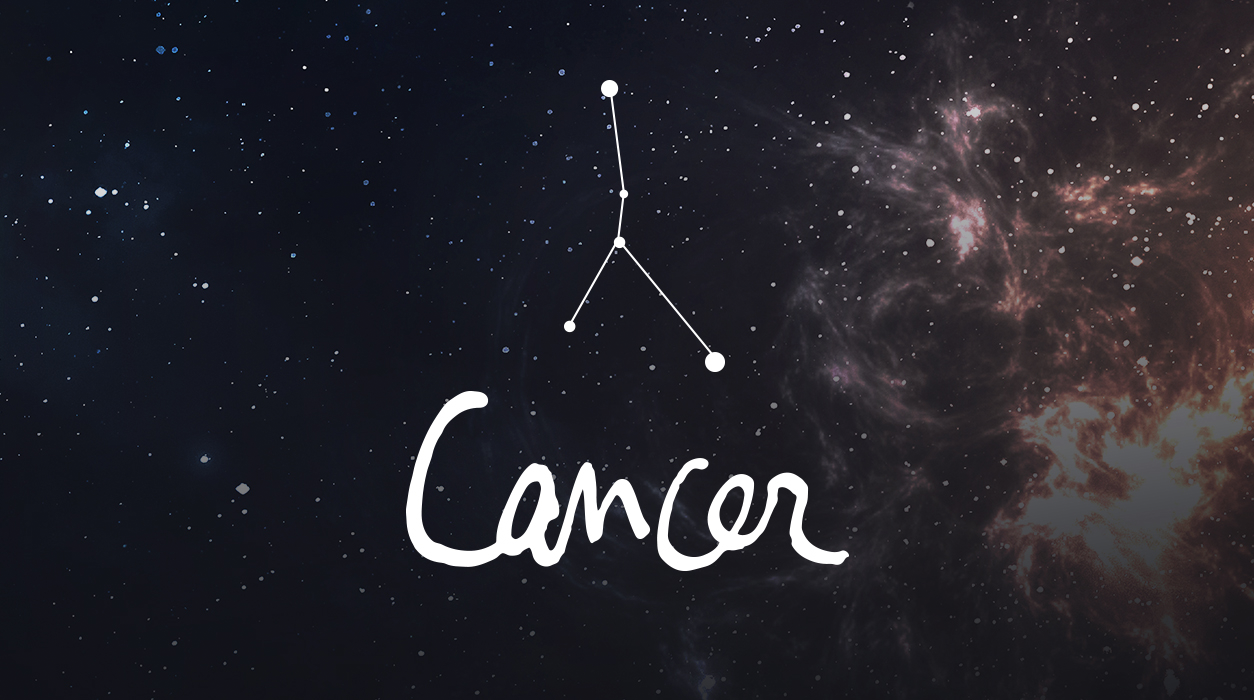 A Note from Susan Miller
NOVEMBER 2019
Dear Reader:
Here we are in November already! Thanks goodness, even allowing with Mercury retrograde until November 20, this will be a far better month than October turned out to be.
I have been working on many surprises for you. I just debuted my work on Slowdance.com, which is a site and shop run by the elegant Jung Lee. She carries the most beautiful important china, silver, crystal, and more. Vogue loves Jung and raves about her sense of style.
Your Horoscope by Susan Miller
As you enter November, you will have just experienced a difficult new moon in Scorpio, one that lit your solar fifth house of love. On October 27, Uranus was exactly opposite the Sun and new moon in Scorpio at four degrees—a very jarring aspect. You may have heard something that surprised or shocked you concerning a person you are dating but not married to yet, as another house rules marriage. Or you may be concerned about one of your children and will need to address something that came up.
Additionally, you may have had an unwanted shock regarding finances. (Uranus rules your eighth house of other people's money.) The funds you were thinking about might have concerned one of the following: venture capital, commissions, royalties, child support, alimony, student loans, inheritance, insurance claims, or a court case settlement. Generally, it is money based on previously made agreements. At the same time, other money was also involved, for the Sun, also under siege last month, rules your second house of income, such as salary, possessions, and savings. Either way, the situation seems to involve money as the main topic or in parallel to a discussion and meditation about your steady sweetheart, one of your children, or a pregnancy.
As you begin November, you may still be piecing together what needs to be done. That was a very strong new moon, and all new moons set up a trend that lasts six months, or less typically, as long as a year.
Mercury started to go retrograde on October 31, set to continue until November 20, adding more confusion. Since Mercury begins its characteristic slowdown far ahead of the onset of its official turnaround to retrograde, you might have started to see delays, postponements, problems with electronics and machines, misunderstandings, and other mix-ups as early as mid-October. This will continue in the first three weeks of November, so hold off making big decisions or purchases if you can help it.
The good part about having Mercury retrograde now in November is that for the first time in years, you won't have Mercury retrograde in the holiday travel and shopping season. Year after year, I have recommended that you give gift cards, but this year you won't have to do that—you can buy the perfect gift to thoroughly delight your family and friend, and be fairly confident there will be no returns. Retailers will be thrilled, too.
Any event that takes place within four days of November 12 will be quite beautiful, for it will be under the light of a sensuous Taurus full moon. It could be a wedding, a party, or charity benefit, as some examples. The people, the flowers, the food, and wine—the entire atmosphere—is likely to be quite heavenly.
Meanwhile, Mars has been moving through your solar fourth house of home, so the emphasis on home has been very strong, and that trend will continue to November 18. You may have a list of things you'd like to add to your home, such as new furniture, rugs, or linens, or you may want your property beautifully landscaped by a designer. You should wait on these aims, but you can order needed repairs if you like or paint a room a new color. If you are engaged in an ongoing project that involves a contractor, make sure you have estimates and changes in writing.
On November 5 when Mars confronts Pluto, you may have a difference of opinion over costs, and you might feel dominated and heavily pressured. Discuss costs ahead of time and share the situation only with those who need to know, lest you have others assume you need to be told what to do. (You don't.)
November 8 will be a favorable day when the Sun in your fifth house of truelove and creativity will contact Pluto and Saturn in your seventh house of marriage and business partnership. You may be ready to forge a formal alliance, but think deeply about this before moving ahead. Are your family and friends telling you that this person is not right for you? They might have a point.
With Saturn and Pluto both in your marriage house, you find strong, self-made, and successful people attractive, but the downside could be that you are treated poorly. Pluto can be exceedingly difficult, and so can Saturn when opposite your Sun, and even your health could suffer.
June-born Cancers experienced this type of unfairness from a romantic or business partner, competitors, or bosses during 2018, and currently, it is those Cancers born on or near July 3-4 who are being similarly dominated by a partner in love or business or from competitors in a near-ruthless way. If a situation is intolerable, you need to leave it.
You could have considerations about money that are keeping you in the situation, but no amount of money is worth seeing your self-esteem continually hammered into the ground. Pluto has a way of teaching that although you may feel you could not possibly live without that person or situation because your entire security is dependent on that circumstance or person, you can relinquish it and not only survive but thrive. By the time Saturn and Pluto are conjunct on January 12 (a rare meeting that happens every 33-38 years), you may discover that truth for yourself.
The universe feels you need a fun event, so you could have an invitation to a special social happening at the Taurus full moon on November 12 at 20 degrees. Here, Saturn and Pluto will be supportive. This suggests the event you attend will be a gathering of successful people with advice for you in your area of interest. Additionally, you may meet someone that eventually can become a good friend.
Any event that takes place within four days of November 12 will be quite beautiful, for it will be under the light of a sensuous Taurus full moon. It could be a wedding, a party, or charity benefit, as some examples. The people, the flowers, the food, and wine—the entire atmosphere—is likely to be quite heavenly.
If your birthday falls within five days of July 13, you will feel the lyrical quality of this full moon the greatest. The same is true if you have the natal moon in Taurus or Taurus rising at 20 degrees, plus or minus five degrees. Also, look at your chart, for if you have a planet at 20 degrees (plus or minus four degrees) in Taurus, Virgo, Capricorn, Cancer, Scorpio, or Pisces, you will benefit from this full moon.
At this same November 12 full moon, Mars will be in perfect conversation with Jupiter, a lovely aspect where action leads to profits. You may receive good news about a real estate matter, or more likely, you may bring in a new client at work. When you do, your status at work will rise significantly—that would be quite a win!
November 24 brings two aspects that are completely opposite in message, for one of the aspects could bring very jarring news, the other would be quite welcome. Here is what's going on this Sunday date: Mars will oppose Uranus and cut through your two sectors of friendship and love. This could cause a rift with the person you are dating (or it may have to do with plans you have for one of your children), and the hard part is that this aspect has a wide area of influence.
If you find yourself in the middle of an explosive blowup with your romantic steady or a friend, and you're not sure how you got there, that is warrior Mars opposite unpredictable Uranus. This is an aspect that comes around every two years, so you don't have that much experience with Uranus, as its character is to be as volatile as nitroglycerine. You might want to avoid touchy subjects in the second half of November, but even that might not help. Mars will be looking to cleanse a situation, and it will be dogged in finding it to show you.
I said that on the same day, Sunday, November 24, there will be another aspect that will be gorgeous. And how! Venus will be conjunct Jupiter in your workaday sector, suggesting you are about to do something that will attract more income and better work. If you are self-employed, you may bring in a new client, or if you work for others, your high performance on a project could place you in line for more sophisticated assignments to further prove your abilities. Venus and Jupiter will both be at the late 28 degrees of Sagittarius in your workaday project sector.
Sometimes life is that way—we have positive things happen, and not-so-good things happen on the same day or the same week in different parts of life. We can be happy for the positive help the universe gives us and learn from those less stellar days. As you advance in age, you become quite adept at handling the latter, and thank goodness for that.
The new moon on November 26 will fall in Sagittarius at four degrees, and it will go much further to jazz your daily work sector. That new moon will make it easier for you to see results for your hard work. You will be busy, for sure. Some people see their work wind down as they move closer to the holidays, but that won't be the case for you—just the opposite!
Before I go, I would like to list some of the sweet aspects that will occur in the last week of November.
On November 25, Venus will enter Capricorn and do her best to ameliorate your relationship. Venus adds a soothing touch, and although she is no match to the heavy hand of Pluto and Saturn—they are the big guns of the planetary lineup—Venus can deliver a touch of softness. Venus will be in your committed relationship sector from November 25 until December 19, and that's good news.
In another aspect, Neptune, which has been retrograde since June 21, will go direct on November 27. This is more upbeat news, for it will help you with your travel plans to venture a far distance. It will also help you with immigration matters, a legal case, an academic pursuit, or media projects, for all relate to your solar ninth house.
You will have more fun on personal trips, and your business trips will be more productive, as one example. If you are interviewing at various colleges and universities, make your appointment for after Neptune goes direct, November 27. You will have an open road until Neptune retrogrades again, June 23, 2020, so this is very good news.
Finally, if you have delayed signing a contract, you will have a favorable day to sign on November 29, when Mercury will work with Saturn to give your venture stability and long-term life.
All in all, you have a busy November ahead, filled with opportunity, and I bet you can't wait to begin.
SUMMARY
You may still be reacting from a rather difficult episode in a love relationship, brought on by the new moon in Scorpio on October 27 last month. If you are in a steady relationship but not married, you seem to have been rocked by a sudden revelation or development. Things appear to be reaching critical mass and are requiring a decision.
A new moon always begins a new trend, suggesting that the matter on your mind is complex and could take six months to conclude. Last month, Uranus opposed the tender new moon and conjoined the Sun, a very tough set of aspects on October 27. More relationship fireworks are due this month when warrior Mars, in your fifth house of romantic relationships, will directly confront Pluto on November 5, and then later, Mars will oppose unpredictable Uranus on November 24.
If you are married, you are not likely to feel the turbulent atmosphere because a different part of the chart, the seventh house of marriage, covers your relationship. These sharp aspects will train on your house of love, which will affect those dating but not yet committed.
If your marriage is solid, it will remain that way. However, one or more of your children might be the topic of discussion and may bring disagreement about how to best care for them. Be ready to defend your position if this becomes necessary.
A beautiful social event will dot your calendar within four days of November 12, where many friendly people will be present. It appears you will go to an important party, charity, or club gathering, or even a gala sporting event that you and your friends are looking forward to attending. This event will give you relief from the incident of last month and any continued fall out this month.
This is a busy month, for until November 18, you will also focus on your family's needs, your living quarters, and perhaps preparing your home for the holidays—or you may help a parent if your mom or dad needs assistance. This comes thanks to Mars in Libra. Your best day to hear exciting news about your living quarters or a family member will be when action Mars and good-fortune Jupiter align on November 12. (That same day may bring good news at work, too.)
During the last third of November, you will switch your attention back to the romantic relationship in question. Emotions will run high, and friends will chime in about what they feel you should do. With your emotions stirred, you may feel a little overwhelmed. The discussion could be regarding your child (or a pregnancy), which, if true for you, could make talks a bit more sensitive to untangle.
The relationship on your mind has been important to you, but you seem to have had reasons not to consider a commitment to the partner in question (or alternatively, you chose to delay a decision indefinitely). Knowing why you hesitated to commit may help you unlock your dilemma about what you need to do next.
If you are single and not dating, bide your time for now. Mercury is retrograde this month until November 20, and with so many cross-currents that would affect your relationship, you will be far better off waiting to circulate. Do so instead in December at holiday parties. Next month is due to be a sweet month, and your chances of finding lasting love will improve greatly.
By the new moon on November 26 in Sagittarius, your office will be exceptionally busy, and you will be happy to throw yourself into your many tasks to take your mind off your private life. Relationship questions will likely remain unresolved, but again will be front and center by the holidays, especially in the last week of December and in January. Take your time.
Astrology does not give a predetermined result—you can do what feels right for you. If you love each other, you could heal any question, should one come up. If you feel this relationship is not for you, you will find the courage to free yourself so you will be able to meet others.