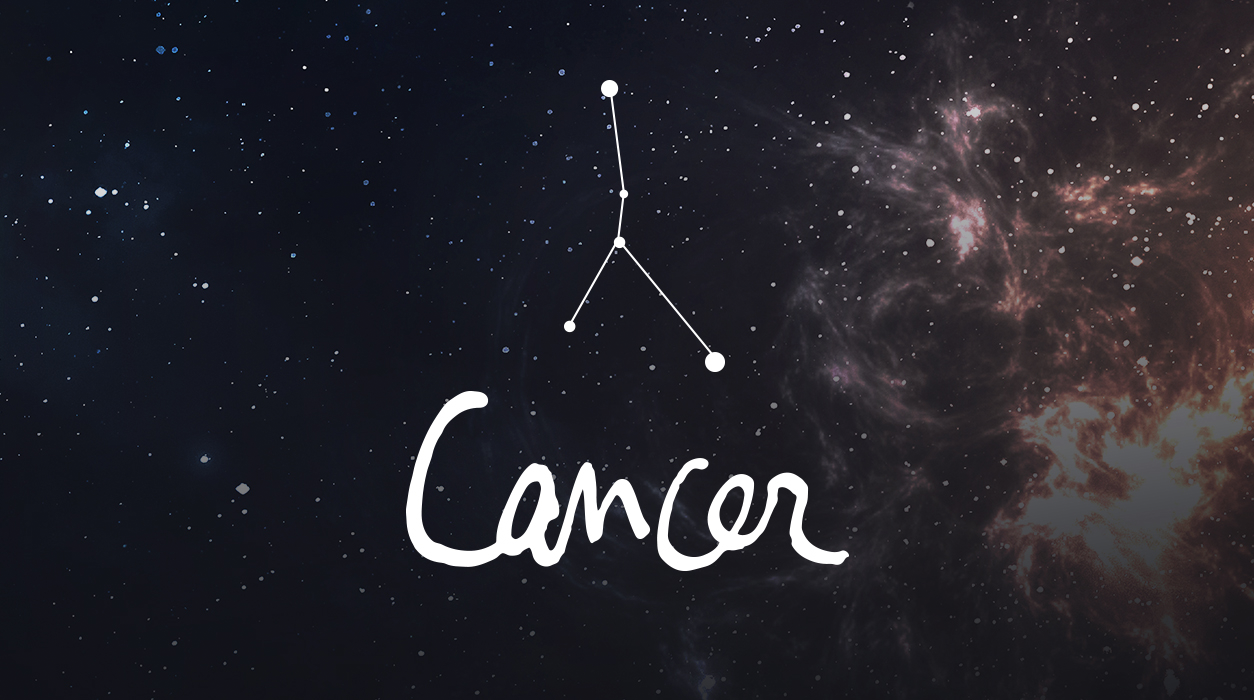 Your Horoscope by Susan Miller
You are gaining more control over your life, little by little, and that will make you feel more confident. April presented pressures, but May will be noticeably easier. We are now in Taurus territory in May, an earth sign that blends magnificently with your Cancer water sign element. Earth plus water helps flowers grow. There will be many days to enjoy, even though you will still have to stay home.
The first big day to watch will be May 7, the full moon in Scorpio, 17 degrees, that will light your fifth house of truelove. Within four days of this date you may see a development and culmination in your love life. If you are dating, you may decide this person is for you and that you would like to get engaged eventually. Or you may feel unfairly criticized by your sweetheart because Mars will be in hard angle to the Sun and full moon. You might argue, and feelings on both sides are likely to run high, so this episode might clarify your feelings.
Alternatively, you may discover you are pregnant and have to decide whether or not to have the baby. In that case, Pluto and Jupiter will be within range and close enough to be in significant tolerance to be helpful to you. (Pluto and Jupiter will be, respectively, within seven and ten degrees of a good aspect to the full moon. I allow a ten-degree spread to be within orb for aspects to the Sun and a full moon.) These planets' positions suggest that your partner will be supportive of your decision.
In a very different outcome of this full moon, you may see a creative project come to completion. Neptune, the planet that governs artistic expression, will be in the ideal place to send sparkling stardust your way. This tells me your project is likely to be received with applause and appreciation.
Your expenses have been high lately, and you may have been concerned about money. Saturn made a brief entry into your eighth house of other people's money on March 21, to stay until July 1. This month, Uranus, the planet of unexpected developments, will be within orb of a challenge to Saturn, suggesting you will have to make a few sudden adjustments to your budget, savings, investments, credit cards, or to your expectations if you are in sales. You will likely be thinking about how to maximize the money you have, so enact any changes you and your financial advisor think would be wise in the early part of May.
A more immediate reason for your concern about making ends meet will calm down after Mars leaves Aquarius on May 12. At that time, Mars will enter highly compatible Pisces, and you may finally receive money that someone owes you. You've been dealing with high expenses since Mars entered Aquarius on March 30, so April was probably not your favorite month for managing cash flow, but your finances should improve after May 12 and even more after July 1 (due to Saturn's move back into Capricorn).
The Sun, Mercury, and Uranus are all in your most social part of your chart, your eleventh house, which rules friends. You are likely restless, feeling sentimental, and thinking about your old life, a time when you were able to simply leave the house in a carefree manner to see friends over dinner. That can't happen now, but lots of people are doing Zoom dinners, and that can be a fun substitute for the time being.
The reason I am optimistic about your financial outlook is that as a Cancer, you are ruled by the moon. The new moon will be conjunct the Sun (as all new moons are), and the Sun rules your financial second house of earned income. The new moon will be in Gemini, the sign of Twins, indicating that you could come up with two new sources of income.
By the time you get to May 22, the new moon in Gemini will have you feeling more motivated to stay in and hibernate. You've had a lot of time to think since the pandemic started. This new moon will allow you to be highly productive, as staying in can focus your mind in an admirable way. This new moon in Gemini will contact Saturn, Jupiter, and Pluto, the latter two in very late degrees of Capricorn (almost Aquarius), forming an out-of-sign and outstandingly harmonious trine to the Sun and new moon. This is great news.
This new moon will be capable of giving you new ideas about how to make money. This will be true only if you carve out time to simply think. The reason I am optimistic about your financial outlook is that as a Cancer, you are ruled by the moon. The new moon will be conjunct the Sun (as all new moons are), and the Sun rules your financial second house of earned income. The new moon will be in Gemini, the sign of Twins, indicating that you could come up with two new sources of income.
At the time of the new moon, you'll have Venus and Mercury in perfect angle to Jupiter and Pluto in your house of partnerships. A business or romantic partner may help you at the time of the new moon, but there is also another possibility. If you are in sales, for example, your partner could be the client you sign to work on a project together.
You will have a chance now to make changes, but don't do anything yet. June will be massively important, for two eclipses are on the way then, the first will be in Sagittarius, June 5, and the second will be a solar new moon eclipse in Cancer, June 21. That second eclipse will be doubly important to you if your birthday falls on or close to this date (within five days). On July 4, we will have a third one, a full moon lunar eclipse in Capricorn, which will also affect you, especially if your birthday falls on July 4, plus or minus five days.
On top of all this, we have a cascade of planets going retrograde. Venus will retrograde from May 12 to June 24. During this time, it's never a good idea to make major changes in your appearance. I know you will see articles online and in the newspaper about how to cut your hair while in lockdown, but I don't think you should try doing so after May 12. The results could be disastrous.
You may be bored by staying in so much, but don't change the color of your hair dramatically either. You can do a root touch-up—there are lots of brands in the drug store to try—but don't go too dark. The rule of thumb is to go a tiny bit lighter, not darker. Some men are going bald altogether or doing buzz cuts. Think about it before you act on an impulse.
Venus rules love, good looks, flowers, perfume, fine jewelry, parties, elegant desserts and chocolates, champagne, wine, liqueurs, spas, and all the other pampering things in life. When Venus is retrograde, all these areas suffer from the lack of gentle Venus' direct rays.
If you had planned to get married in May or June, the universe is protecting you by not allowing that to happen. Venus retrograde, May 12 to June 24, is considered a very bad time to wed, for love is likely to cool off over time. Get your deposit back (if you can), and schedule your wedding for next year.
Aside from Venus retrograde, we will have Mercury retrograde next month, June 17 to July 12. For that reason, it's important to get your vital contracts, deals, and agreements set in the first 13 days of May, before Venus turns retrograde because Venus rules profits.
With all the eclipses coming, change will be in the air, and some of these changes will be welcome. We never know which way an eclipse will affect us, for they are masters of surprise. They can bring opportunity or challenge, but only if your birthday falls near an eclipse or if you have a planet in your natal horoscope that falls near the degree of the coming eclipse. For all these reasons, make no decisions until you get to mid-July, after Mercury is done retrograding, July 12. Everyone will change their mind more than once in the weeks ahead.
I have already pointed out that Venus and Mercury are due to retrograde soon, but there are more planets to talk about. Pluto, Jupiter, and Saturn are traveling together, shoulder-to-shoulder, and all three will go retrograde now. Pluto already started his backward slide last month on April 25 and won't go direct until October 4.
Jupiter will go retrograde this month from May 14 to September 12, and Saturn will retrograde from May 10 to September 28. Pluto and Jupiter, and to a degree, Saturn, have been helping to spread the coronavirus, so the fact that these planets are going retrograde is good news—the spread of the virus will slow down. However, this won't be the end of the pandemic. It will come alive again in late September or early October, stronger than before, and continue until nearly the end of the year. We have to remain careful, stay in, and practice social distancing.
With so many planets in retrograde, life will slow down, but so will life's pressures. If you are anxious to get deals in place, you will have to get them wrapped up early in May, for Venus rules not only love, luxury, and embellishment, but profits, too. It would be best to sign by the full moon May 7.
—————————————–
Please Note: On October 1, 2020, there is a full moon in Aries 9º, not Aquarius 9º. We apologize for this error in our 2020 calendar.
——————————————
SUMMARY
May has a promising start, with a tender full moon appearing on Thursday, May 7, in your fifth house of truelove. Neptune will be in the perfect position to sprinkle stardust on that day and throughout the weekend of May 8-10. If you are single and have been dating, this moment may be a major breakthrough in your budding relationship, a time when you could decide to go forward together as a serious couple.
If you are single and not dating, this rare full moon, which only happens once a year in this part of your chart, might bring with it a lovely first meeting through an online dating website or an introduction from a friend. Of course, you cannot meet or have dinner, so you will have to proceed the old-fashioned way, by simply talking and getting to know each other—that might be a more effective way to give your relationship a solid foundation. Attached and married Cancers may discuss fun plans to have a baby or to provide for a child you have now.
If you are married or have a business partner, agent, publicist, manager, broker, or another person who works in a one-on-one relationship with you, it seems this person has entered a prosperous period. If you have had any disagreements or doubts about this person earlier in the year, those concerns seem to have melted away or become less important to you now.
You may have been dealing with a lot of expenses in April, making you concerned about a shortfall of cash, but your worries are likely to drop after Mars moves into Pisces, May 12, a welcome development. You also have Saturn in your eighth house of credit cards, loans, insurance, child support, and court settlements, and that means money will be slow to come. However, Saturn is only temporarily in this area of your chart and will move out on July 1. By then, you will be in an entirely new place financially. As you see, you gradually get greater control over your finances with each passing week.
Mars will move through water-sign Pisces from May 12 to June 27, and this will be a blessing to you for from then on, Mars will reduce any anxiety you may have felt about money. This period would have been ideal for a vacation, but that's not possible now. Daydreaming now about a happy future is a healthy practice, so take a moment to imagine a trip you will take someday when the quarantine is over.
This same ninth house, so lit up by Mars, will point to your need to think about something new and interesting. You will want to expand your mind and experiences, so look into taking an online course or going back to college and getting your degree online.
You may get an invitation from a friend on May 24 when Mars sextiles Uranus—a marvelous, unexpected social activity with a friend that happens spontaneously could be delicious, just be sure to maintain social distance.
By month's end, the new moon will appear on May 22, and by then you will have four heavenly bodies in your twelfth house of privacy, namely the Sun, new moon, Venus, and Mercury. At this point, you will enter a planning stage for your year ahead. With Venus retrograde, a planet that orbits close to earth, projects related to home, family members, and important charity and social events will be postponed.
Take it all in stride—you will have more time to test your assumptions, gather more information, and plan more precisely. Come June, with new eclipses due June 21 in Cancer and July 4-5 in Capricorn, you will be very busy. Late May, when you get the new moon in Gemini, would be a good time to rest while you can and prepare to welcome changes in the coming weeks.