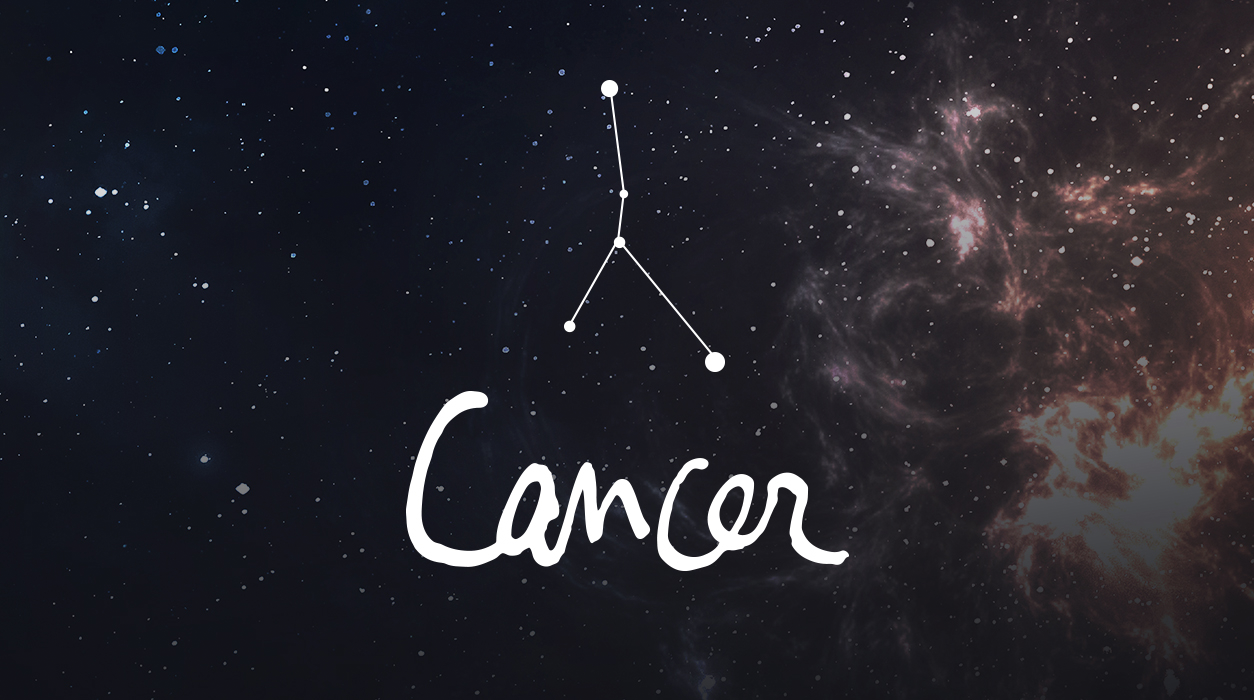 A Note from Susan Miller
May 2019
Dear Reader,
I am so excited about May I can hardly contain myself. It brims with happy, positive aspects, and brings many joyous surprises. I feel you will love May!
As we go through the month, I will continue to remind you of important, sweet aspects on Instagram (@AstrologyZone), Twitter (also @Astrologyzone), and on Facebook (Susan Miller's Astrology Zone). Keep looking for the blue Verified check mark next to my name on all three social media platforms as some people are pretending to be me. I will post almost daily so that you will be able to use every sparkling aspect as they come up—there will be many!
Your Horoscope by Susan Miller
Last month was an intense month for career, and even though it was fraught with tension, you made a lot of progress. At the same time, a situation involving your physical home or a family member may have also drawn your attention. All in all, April required that you stay alert, and you likely had to make a number of decisions. It was a busy month—at times, trying—but you managed to turn it into a highly productive month, too.
Now, a much more joyful month awaits you with time for dinners with friends, movies, shopping, a museum visit, and maybe even the possibility to attend a Broadway show or a concert. You've been living a spartan life, and it's time for a spot of fun.
You will notice life brighten directly after the new moon arrives on May 4 in Taurus at 14 degrees. It will light the fairytale portion of your chart, the eleventh house of hopes and wishes. This is the area where a dream can come true if you've been striving toward one, or even if you haven't. Sometimes life brings happy surprises, and this could be one of those months. Keep the faith, dear Cancer, for life is getting better day by day.
The same part of your chart, the eleventh house, is so bright, it will also encourage you to strengthen the bond of your friendships. Make it a point to see friends who you love but have not seen in a while. Also, make a point of being open to making at least one new friend. The May 4 new moon would make this month the ideal time to join a social or professional club or a charity or humanitarian effort and to meet new people. If you already belong to a club, attend its meetings, for you will do best this month when you are mixing and mingling with others. You will now have the possibility of making an important new friend this month too, and that person could add much warmth and richness to your life.
All Cancers will feel the uplifting effect of this glittering new moon. If your birthday falls on or within five days of July 6, this trend will be doubly strong for you. The same is true if you have the natal moon in Cancer or Cancer rising at 14 degrees or if you have a natal planet in Cancer, Scorpio, or Pisces within five degrees of 14 degrees.
Do you need to sign a contract (for any purpose) or travel to see a client? Choose May 2, when Mercury and Jupiter will be in sync. Mercury, moving in strong, steady orbit, will be in your tenth house of fame and honors receiving shimmering vibrations from Jupiter in your sixth house of work projects. You truly have the perfect day for either purpose.
Your best moment of the month will arrive at the May 18 full moon in Scorpio at 28 degrees. This full moon will brim with romance and good wishes and may bring on a breathtaking romantic episode.
If you have a big job interview, presentation, performance review, or need to give a speech or serve on an industry-related panel, choose May 9, a day when you are likely to shine brilliantly. Venus and Jupiter will work together to allow you to leave a favorable impression on those who matter to you. The moon will cooperate too, by being in Cancer. This will be a great day for you.
In terms of your career, the first two weeks of May will be the right time to do strategic preparation regarding your approach to your job. For all Cancers, Mars rules your solar tenth house of honors, awards, and achievement, and since March 30, the red planet has been circulating in a secretive, hidden part of your chart. This means you are laying the groundwork for the way you will be working very soon—the moment Mars moves into Cancer for the first time in two years, from May 15 to July 1. That's why this is the most critical portion of the year for you.
Having Mars in your sign is a big advantage—you will have power, influence, courage, and drive. It's always best to start something new when you have Mars in your sign—a venture, a relationship (or a commitment) will go well now, for you will give it such powerful energy and attention.
Gone are the days when your career could only be described as chaotic. Uranus, the planet of unpredictability, was making a long journey through in your tenth house of fame for seven years, from May 2010 to March 2019, giving a rollercoaster effect to your career developments. Seven years is a long time to experience this kind of environment. After a while, you probably assumed this was how grown-up life is, and it would never change. Not true—it is stabilizing now and won't go back to the ups and downs you had become so familiar with before.
Uranus takes 84 years to revolve around the Sun and won't return to your career sector again in your lifetime. Even though you might have some dramatic highs and lows professionally, these past seven years could have marked a time of excellent career progress despite (or maybe because of) the occasional challenges. In fact, by now you may have become famous in your industry. At some point during the last 12 months, it seems that you have reached new heights in your industry, gaining respect from VIPs for all you've achieved.
With surprise-a-minute Uranus now ensconced in your friendship house, you will make new friends and contacts in all phases of your life. New friends are likely to be younger than you and highly creative types. Some may be activists who are working to improve the condition of particular groups of people, for the environment, or the world at large, making the world a better place. You will find your new friends stimulating. They will open you up to new interests and activities and spur you to take on bigger goals that would have seemed daunting only a few years ago—now you are ready.
Venus will be in Aries, your tenth house career, so a new friendship you are likely to cultivate this month will be one you make in the course of your work. This would be a good month to attend a trade show or industry conference. You'd accomplish much, learn about new developments in your field, and have a lot of fun being in the camaraderie of people who do the same type of work you do.
Now let's turn to your close romantic relationship, for if you are attached, things seem not to have been easy. Saturn and Pluto are spending a lot of time in your seventh house, and you may be worried about the welfare of your nearest and dearest, such as your spouse or steady partner. (The seventh house also rules business partners and collaborators, so what I am about to say might apply instead to a close tie in business.) Life events may weigh heavily on this person, and you have remained supportive.
Alternatively, you may be basically unhappy in this relationship. With Saturn and Pluto opposite your Sun, your partner may have been (and continues to be) demanding, expecting too much from you—and you are resisting, and possibly rebelling, against the unfairness of it all. If this is how you feel, the universe is currently testing the strength of your commitment to this relationship. Some Cancers in this type of situation may find the pressures too much, and as hard as it may be to uncouple, they are doing so. Others are seeing this situation as temporary and are willing to work through it.
There is a third way you may be affected. When Saturn is opposed to the Sun as you have now, you're not able to choose your life challenges—the universe chooses for you. The universe presents a challenge and then steps back to watch to see how you do. You may feel isolated—that's a common feeling under this aspect—and that's because the universe is working on strengthening your independence and resourcefulness.
If you are a Cancer with a June birthday, 2018 was a hard, testing year, and you received little cooperation. Still, you rose to the occasion, and you met the challenges head-on because you had little choice to do otherwise. This year will be far better, for you will feel release from that tension.
Those feeling the strain the most in 2019 are those Cancers who were born July 5 to July 12. This is temporary. This aspect makes its way to all of us sooner or later (every 29 years), and for you, 2020 will bring noticeable relief.
As you will see in a moment, you have an upbeat development coming in your love life this month, but let me add one more point about Saturn's position opposite your Sun.
No matter when your birthday happens to fall, be sure you take good care of your health, with special emphasis on your teeth and bones. The position of Saturn opposite your Sun is known to drain calcium. Talk to your doctor and dentist about how to best strengthen your teeth and bones.
Your best moment of the month will arrive at the May 18 full moon in Scorpio at 28 degrees. This full moon will brim with romance and good wishes and may bring on a breathtaking romantic episode. Venus will align with Uranus (both in Taurus), adding sudden surprise and sparkle to your love life. Mars and Venus will be in sync, another marvelous vibe for bringing spice to a relationship, or if you are single, for setting off the spark of a new relationship. Saturn and Pluto, planets that have not always been kind to you, will be supportive of your love life at the full moon and bring a feeling of greater stability. If you are attached, you may now decide it is the right time to have a baby or to do something special for the children you have now. (This should be a very happy stretch of the month to spend time with your children, too.)
Your friends seem to have a part to play at this full moon of May 18. You may receive an invitation to a party or dinner or other activity, like a wedding or birthday party. The overall joyfulness of the weekend could help reboot a current relationship or trigger an exciting meeting with someone new if you are single. Mars, starting May 15, will be in Cancer, and give you a sexy glow, making you stand out when you socialize and be more magnetic than ever. Also, Venus, the love-me planet, will move through Taurus, a perfect place for Venus to be for you, from May 15 to June 8. Clearly, the second half of this month is your time to enjoy much more fun and love, for you will have so much cosmic help to be embraced as the lovable person that you are.
Let me talk a little about Venus in Taurus, for this is Venus' so-called home sign (Venus rules Taurus, your eleventh house), and she will be in that enchanting house of hopes and wishes and friendship I have been talking about so much this month. While Venus is in Taurus, May 15 to June 8, spend a little money on yourself.
Choose some new clothes for the coming season and see about scheduling a beauty (women readers) or grooming (men) refresher to your looks. With Mars and Venus both working for you, acting like encouraging little angels, you'll be looking like a million dollars as you step out.
All Cancers should enjoy this full moon, May 18. If your birthday falls on July 20, plus or minus four days, you will get a double dip of happiness. The same is true if you have Cancer rising or the natal moon in Cancer, in both cases at 28 degrees, or if you have a natal planet in Cancer, Scorpio, or Pisces at 28 degrees, plus or minus five degrees.
After the May 18 full moon has lost its influence, you have a wonderful day, May 22, when Mars and Uranus will work together to jazz up your love life. Uranus will be in the perfect position to help Cupid zing you with a happy surprise. I love telling you this!
One parting word—this full moon of May 18 will bring a creative idea to fullness, so it could mark a time of enormous pride and satisfaction. This will be a wonderful month for you.
SUMMARY
The month starts quietly, for at first, Mars will still be found in your twelfth house of all things hidden and done behind closed doors, a holdover from April. You seem to be working on the final pieces of the large project you have been concentrating on for weeks or months. Or, you may have started a new job and are applying your strategic approach to your new role. As you enter May, it will be too soon to show your work to the public, for you must tweak the details.
The curtain will rise on a new chapter in your career once Mars arrives in Cancer, from May 15 to July 1. At that time, you will have the most favorable moment to display your ideas or new product/service to the world. While Mars is in Cancer, you will be moving at the speed of light, and it will be as if you're a spinning wheel of brilliant electricity for all to see. This will be one of the most important career periods of 2019. It appears that you have done the preparation necessary to make your project a success prior to May 15—this is the reason your ideas will be hailed enthusiastically as original and innovative.
There's no doubt that the second half of May will be your most vital part of the month. Mars will fire up your courage and urge you to press forward on your dearest projects, and you should feel confident that you can be successful in all you set out to do. Mars is the warrior planet and will be there to show you that you are far stronger, wiser, and more creative than you may have given yourself credit. In the coming six weeks you can make more progress than at any other time this year, and the results could be exciting and downright life-changing.
You will have time to unwind and kick back in May, too. The new moon of May 4 in Taurus will bring unexpected fun with friends then and in the weeks that follow. Your friends may feel that you've been missing in action long enough, swallowed up by a heavy workload at the office—so accordingly, your friends will come looking for you and take you by the hand to pull you out of your work world and into theirs. You'll be grateful that they did because you need the change.
The centerpiece of the month will be at the tender full moon in Scorpio, May 18, shining in the sky as large as a pizza pie. This full moon will illuminate your fifth house of truelove and may bring a decision about the person you have been dating. This will be one of the sweetest full moons of the year, so news should be positive and even thrilling. You may take your relationship to the next level by deciding to be exclusive, moving in together, or you might be ready to become engaged or married. If you are already attached, the stork may be flapping his wings, ready to deliver you a baby soon, or you may be making plans for a child you have now.
At the same time this full moon brings your creativity to new heights, it will have you buzzing with ideas. You may be showing a finished assignment to clients or management at this time—your timing is perfect for your project will glitter brilliantly, and at this glowing full moon of May 18, you'll be hailed as a rock star.