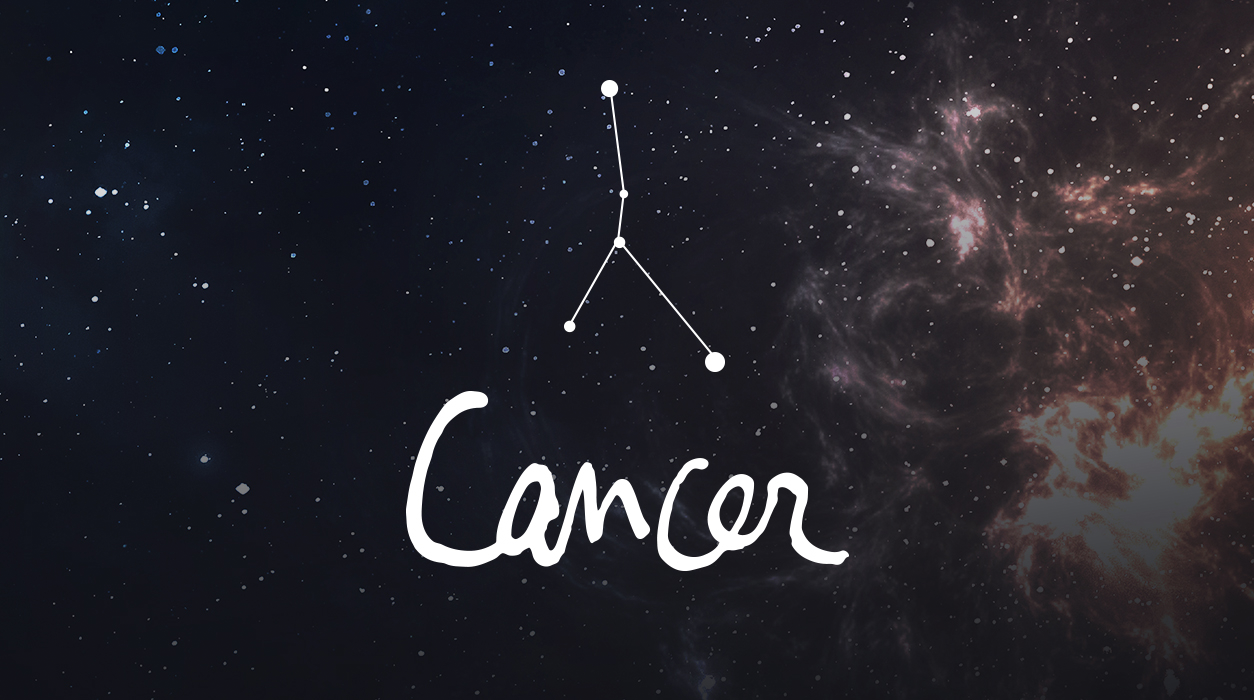 A Note from Susan Miller
march 2019
Dear Reader,
You might already know that I love posting on Twitter (@AstrologyZone), and I am also on Facebook (Susan Miller's Astrology Zone). What is new is that in December, I added Instagram to my regular social media posts (@Astrologyzone). I have been having fun reading your comments and seeing how the planets are influencing your life.  I had joined Instagram in 2012, but in intervening years I had not been posting there, but now I am enjoying going on Instagram almost every day.
Your Horoscope by Susan Miller
You were under a great deal of pressure in January, and last month brought a somewhat softer environment for work, but you were still concerned about money. March brings your best month yet, and if you can take time off, go to a warm and sunny spot by the sea. I say this because you have a magical new moon on March 6 in watery Pisces at 16 degrees that will send you many kisses.
This magnificent new moon will arrive in her white gown, long white gloves, and flowers in her hair, holding the arm of the mighty Sun, who will be suitably dressed in a tux. Also part of her entourage will be stately Neptune, the planet of unconditional love, and Mercury, the planet of communication—all heavenly bodies in Pisces twinkling in your ninth house of foreign people and places, distant travel, international relationships, the media, the legal system, and academia. These areas shimmer for you, for Pisces is a water sign just like your Cancer Sun. Watch for opportunities to arise related to the categories named—ones that please you—in the ten days that follow the new moon.
I love that both Mars and Saturn will support this new moon, for it will make all the difference—you will be enthusiastic about what transpires after this new moon arrives. Mars is now moving through Taurus, and you will love the change. When Mars was in Aries in January and the first half of February, tensions were high at work.
Once Mars moved into Taurus last month on February 14 (to remain there until March 30), you quickly found that life took on social luster. The pressure at work was toning down, and your work became more social and less formal. Mars' support of this new moon is another reason why I feel going on a vacation now would be such a superb idea. Go with your steady partner, or with Mars stirring in your eleventh house of friendship, ask a friend to travel with you or visit a friend at your destination. Mars in Taurus will be a sensuous, warm, and friendly influence that will last all through March. You will step out more, see friends, and generally enjoy life more than you have lately.
When Mars leaves Taurus on March 30, your socializing will tone down. The red planet will enter Gemini, and by then you'll be tuckered out by all the mingling that you will have done throughout the coming month. You will likely want to temporarily retreat to give yourself more private time in April and part of May. You will need to rest, for when Mars enters Cancer, life will move at the speed of light—from May 15 to July 1.
As a result of the move of Uranus into Taurus, your social life will take flight in a way you've never seen before. Uranus will stay seven years in this sign, so this is good news, and it won't be long until you are making new friends—many of them will be younger than you and quite stimulating and creative. Indeed, they will be movers and shakers who will encourage you to courageously step out of your comfort zone and materialize your dreams.
Let's now turn to look at Saturn's support of the new moon of March 6 and how that can help you. Saturn is in your seventh house of committed relationships, ruling both kinds of partners—those in business and in your private life, your romantic, steady date or mate. In January, one of your partners was likely a source of stress, either because you were worried about his or her welfare, or because your committed, romantic relationship was hitting a rough patch. The seventh house also reveals the activities of competitors, and in January, they seemed desperate to take what they wanted (your market share or profits), so they had their fangs out, and their extreme tactics may have horrified you.
In March, the picture changes. Your partners, instead of working at cross purposes to you or causing you concern, will now become more supportive. You seem more joyful and relaxed, as well as less analytical of your relationship. A male near you (and who is important to you) may have been ill in January, or else in a difficult life situation, and you were trying to find a way to help as best you could. January had a heavy cloud cover, but in comparison, March promises to be light and breezy—just what you need to recharge your spirit and recapture the motivation to come back to work energized.
Before continuing with my description of this significant new moon, I should interject here that Mercury will be retrograde in Pisces from March 5 to March 28. If you travel, you will likely return to a setting you've not seen in years but always loved. You can travel with Mercury retrograde this month, as long as you pack carefully, label everything, have the correct address for where you are heading, and make sure you leave no treasures—eyeglasses, sunglasses, smartphone, tablet, wallet, or any other items you need and love—behind on the plane, train, automobile, ship, or subway train you happen to be on.
If you cannot travel, you may still find that a foreign influence is in the air. You may have luck with a person or firm based in another country—you hardly think of this company or person as "foreign," but technically, it is true. You may be involved in import-export, working on a foreign-language translation to a book, film, or video, or alternatively, you may be choosing the topic of your thesis.
If you work in publishing or broadcasting, you may receive a new assignment that excites your mind when you think of the possibilities—many ideas will occur to you of how you'd like to present the material in a fresh, original way. If you are in graduate school, you and your professor may now agree on the topic for your thesis to start to research, so it's a good time to talk about your options.
If your birthday falls on July 7, plus or minus five days, you will get a double dip of pleasure from this important new moon on March 6. The same is true if you have Cancer rising at 16 degrees or the natal moon in Cancer at that degree, and in both cases plus or minus five degrees. If you have a natal planet in Cancer, Pisces, Scorpio, Taurus, Virgo, or Capricorn at 16 degrees plus or minus five degrees, you will find that planet will light up quite a bit, and you will have a lively, most likely happy new moon experience.
Something else earth-shatteringly important is happening this month, and it has to do with Uranus' move into Taurus on March 6. This is miraculous news, for Uranus is the planet that made your career feel like a severe rollercoaster from time to time over the past seven years. Now, Uranus will finally move out of your tenth house of career on March 6 (coincidentally the same date as the new moon), freeing you from the nagging uncertainty you might have occasionally felt about your standing in your company and industry at large.
Uranus is the planet of sudden change, so while some of the time you had surprises that thrilled you, you had to deal with the other extreme end of the spectrum too, and those surprises and setbacks were not welcome. This is no small change, for Uranus will be in Taurus for the first time since 1934 to 1942 for a seven-year stay. Uranus will be in a far more compatible place, for Taurus, an earth sign, blends beautifully with your water-sign element of Cancer.
As a result of the move of Uranus into Taurus, your social life will take flight in a way you've never seen before. Uranus will stay seven years in this sign, so this is good news, and it won't be long until you are making new friends—many of them will be younger than you and quite stimulating and creative. Indeed, they will be movers and shakers who will encourage you to courageously step out of your comfort zone and materialize your dreams. Your new friends will also make introductions for you to others they feel you should know, and your world will expand like ever-widening circles in water after a stone has been tossed in. Life can't always be this sweet, but while it is, take full advantage. This new environment will last for seven years.
By the time you reach the March 20 full moon in Libra (at the zero degree), your attention will switch to your living quarters. You seem to be making an important decision, but Mars is in a fairly supportive out-of-sign trine (meaning great harmony) to the moon, so I think you will like this full moon. The degrees between the full moon and Mars are wide, and although I wish Mars was a little closer to a perfect trine, it is in the vicinity and close enough to be helpful.
You may be giving a party or enjoying having one or two guests sleep over within four days of the full moon on March 20. Alternatively, you may see a piece of furniture or an appliance arrive that you bought earlier. Your mother may help you in some way now, as the full moon is always depicted as feminine—mother, wife, or another female in your life.
You have a delicious month ahead balanced with friends, fun, and an easier time at work, along with an emphasis on your home, too. Even though Mercury is retrograde, you will likely feel you are making progress. Try not to sign papers or accept a new job. Bone up on my essay about Mercury retrograde on Astrology Zone—you'll find it on my home page, on the lower-left side where other essays appear. It's called "Everything You Need to Know About Mercury Retrograde."
This same essay on Mercury retrograde is also found in my app with the premium subscriber version (it's $4.99 per month, as an in-app purchase after you have the free version on iPhone or Android. You can cancel the subscription after the length of the subscription you choose is finished). Find my piece on Mercury retrograde on the app menu under Life + Love, and then, Susan's Essays. My app is called Daily Horoscope Astrology Zone + More by Susan Miller for Apple and Android phones.
Here's the link for Apple: http://apple.co/2gcVDnn
Here's the link for Android: http://bit.ly/2y7pHaT
SUMMARY
You've been under considerable stress lately, so if there is any chance you could take a distant trip, it would do you a world of good. This month, Mercury will be retrograde from March 5 to 28, so nothing of great importance will take place at the office this month. The exception is that a former client may come back, or a project that you had hoped to start several months ago but did not materialize, may now be on the schedule.
Now that you have Jupiter, the giver of gifts and luck, in your sixth house of workaday assignments, new projects will come to you more easily than they have before. This is more good news, especially if you are self-employed or in sales, but every Cancer will feel a lovely sense of pride for the continual flow of work that will keep coming, without the former obstacles you had faced as recently as January.
All in all, a trip would be a good idea. If you have a partner, go together, but that's not absolutely necessary. You may relish the idea of being alone in a hotel where you can call room service when you are hungry and hold the TV remote to watch whatever show you want without the usual family protests over your choices. Being away from the demands of everyday living may appeal to you very much in March.
Choose a warm climate near the sea, for the Sun, new moon, and Neptune, all in Pisces, will make being near water a soothing experience. Make this a personal trip rather than one for business, and take it just after March 6, and if you have a friend in the vicinity of your destination, by all means, link up. Mars' position in your friendship sector suggests seeing each other and catching up would be great fun.
The move of unpredictable Uranus into Taurus is the best news yet. It will have a double effect—your career will become more stable, and your social life will start to sparkle. Uranus rules electricity, and you will feel the difference—Uranus will finally be in a far better place in your chart to help you. Your new friends will be highly creative, possibly younger than you, and they will have a stimulating, encouraging impact on your life. Uranus will remain in this part of your chart for seven years, until April 2026. Uranus also rules humanitarian and charitable efforts, so you may now roll up your sleeves for a cause dear to your heart so that you can do your part to make the world a better place.
The March 20 full moon will bring a home or family matter to a conclusion. You might extend your social mood to entertain friends and family in your home. Or, you may have more ambitious plans, such as to close on a house, but if so, avoid doing so until April, as Mercury is retrograde (March 5 to 28), considered an unfavorable time to make such a binding agreement. (Sign no contracts this month, of any kind, as the promise will not last.)
Having said that, Venus, which rules your solar fourth house of home, will be superbly angled to Jupiter, indicating you might be able to sell furniture or other items you no longer want to keep. Or, you can choose a buyer for your home this month, but move the closing to next month, assuming the bank has prequalified the buyer for a mortgage. (With Mercury retrograde, if things can go wrong, they will go wrong, so go the extra mile to nail down all possible details.)
Even so, you have a very positive month ahead where you can get lots accomplished. In March, think about your private life. April will bring your mind back to your career, but the environment will be less stressful than what you've become used to in recent years.