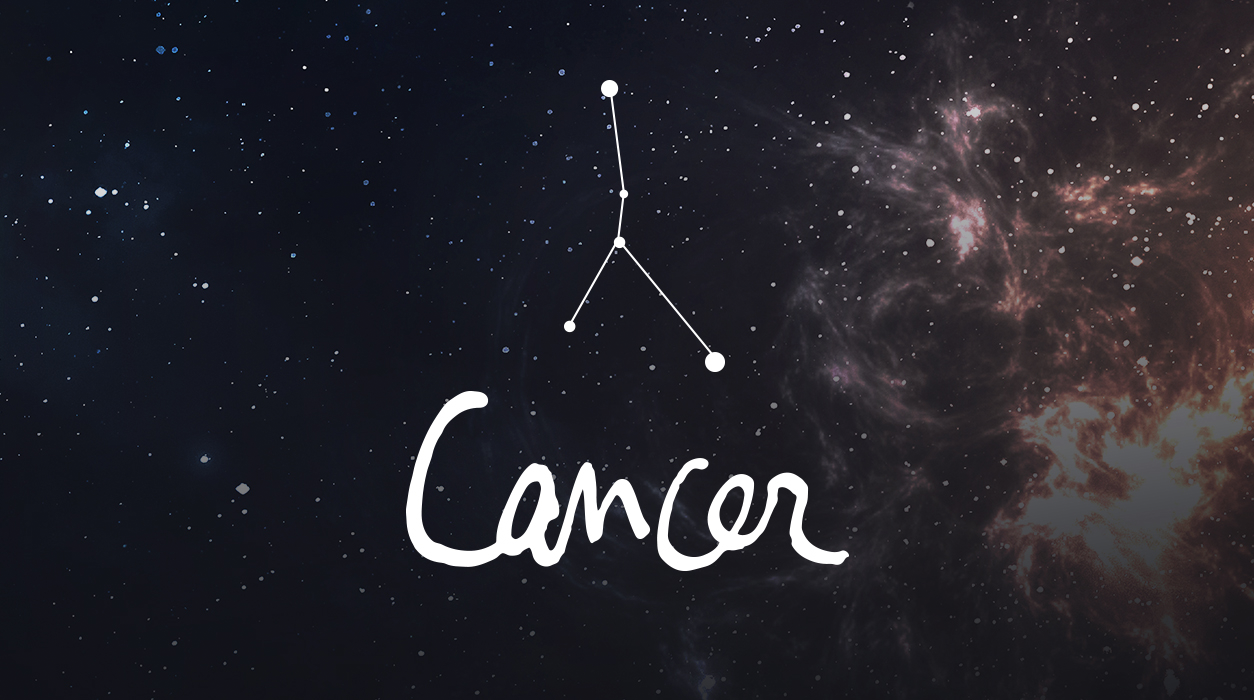 Your Horoscope by Susan Miller
It has been six months since you've seen eclipses—December 25, 2019, a solar eclipse in your opposite sign of Capricorn, and January 10, 2020, a lunar eclipse in Cancer—and eclipses demand attention, take us away from our routines, and move us into a new realm. You could try telling Mr. Eclipse, "Actually, this is not a good time to attend to anything new. I am already dealing with a lot now, so can we delay anything you want me to do for a few months from now?" However, Mr. Eclipse will just let out a deep belly laugh, as he is not inclined to listen to anything you have to say. Instead, you will suddenly feel his hand on your back, pushing you forward forcefully.
One thing to realize with an eclipse is that the only way to go is forward—there is no path back to the past. Eclipses are final and non-negotiable, and they force us to adjust to new circumstances. If a job ends or a relationship breaks up, and it was not your idea to go, save your dignity. Don't beg your boss or your partner to take you back. Eclipses in a series fall in different, seemingly random degrees (nothing in nature is random, but you might view it that way). You would only feel an eclipse if it falls close to your natal Sun, natal moon, or other planet found in your birth chart.
Eclipses fall in families of signs, and since July 12, 2018, you've had to endure a continual set of eclipses in your sign and your opposite sign of Capricorn. That series brings us up to this month.
You will now see the very last eclipses due in the Cancer-Capricorn family, and those will arrive on June 21, as a new moon solar eclipse in Cancer, zero degrees, and next month on July 4-5, with a lunar eclipse in Capricorn, 14 degrees.
Before you get to your most important eclipse this month, June 21, one I feel will work in your favor, you have a full moon lunar eclipse due on June 5 in Sagittarius, 16 degrees. This one will set up a new family of signs in the coming two years, Gemini and Sagittarius (eclipses always fall in signs opposite each other on the horoscope wheel).
There is a lot to unpack, so let's focus on the two eclipses this month—the full moon lunar eclipse on July 4 will need a lot of detail (as all of them do), so I will give you a comprehensive report on that next month. One clue: the July 4-5 eclipse will involve a partnership matter with a romantic partner or a close business collaborator.
Okay, let's look at the June 5 full moon lunar eclipse in Sagittarius, 16 degrees. It appears that an important job, project, or assignment is finishing up because this eclipse falls in your sixth house of work-a-day matters. You've learned all you need to learn on that project, and it's time to wrap it up.
If you recently lost your job and your last day was May 31, you can point to the June 5 eclipse as the culprit. Sixth house work matters don't impart prestige and honors, and they have nothing to do with your overall reputation—that stays intact—because your reputation and legacy are tenth house matters.
This eclipse might make you tense, and here's why. The Sun and Venus are on the left side of your chart, which astrologers call the Eastern side. Those heavenly bodies will be in opposition to the full moon lunar eclipse on the right, or Western, side of the chart. (All full moons have the Sun and moon 180 degrees apart.) The Sun, Venus, and lunar eclipse will clash with Mars and Neptune.
Overall, you have a good month, during which you can prepare to break free of the bonds that have held you back, especially in your career. You find yourself in eclipse season now, and the one that will help you most will be the one on June 21.
Looking at your chart, if you are having problems at work or if you lost your job, you may not have been told the whole story about why you were laid off. I think your employers were not fully transparent with you. If you are still with the firm, certain actions and decisions management are making may not make sense to you. I say this because of the prominence of Neptune.
The Sun, full moon, and Venus are all in hard angle to Neptune, a planet that conceals by creating fog, and also with Mars, which is an aggressive planet. You may have borne the brunt of that Martian assertiveness. When we are little, we are taught that bad things happen when we do bad things. When we lose our job or have problems on the job, we feel we must have done something wrong. No, not so—often, jobs are eliminated because management is running out of money or for organizational reasons having nothing to do with your performance. Don't lose confidence.
If you work in broadcasting, publishing, or any related communications industry such as publicity, sales, marketing, or if you have a career in the travel industry, the June 5 eclipse might affect you more directly than if you work in other industries.
There are other possibilities too, because the focus of the hard square to Mars and Neptune from the Sun, full moon eclipse, and Venus points to your ninth house of foreign people and places—look to a foreign person who may not have been fully transparent with you, a legal situation, or matter involving academia. These areas seem wrapped in mist, and the details you need appear to be concealed, though I believe you will soon see them clearly.
This June 5 eclipse might affect you in ways that are not related to your job, including a focus on your health. A full moon eclipse falling in the sixth house, like the one June 5 has in store for you, might mark a positive turning point in an illness. You might be ending a course of treatment or be feeling better and in recovery. A full moon brings things to a peak. Alternatively, you might go to a new doctor for a second opinion, and that doctor might suggest a different course of treatment that could work better for you.
To unlock your luck at this full moon eclipse of June 5, you would need a middleman or partner, and in this case, that would be your doctor, medical technician, or physical therapist. Additionally, it could be a family member who acts as a superb advocate for you.
There is one point I need to reiterate. This full moon eclipse on June 5 will be in conflict with Neptune, so if you are prescribed a new drug, whether to be taken at home or given to you in the hospital, ask about possible side effects. Neptune in harsh angle to the eclipse might cause problems with the way your system responds to a certain drug. Every person is unique, so I suggest that you ask your doctor about possible side effects, and if they concern you, talk about risk versus reward. After you have all the details, you and your doctor can decide together what is best for you.
I am very enthusiastic about the June 5 eclipse arriving with a plethora of planets in three of the mutable signs—Gemini, Sagittarius, and Pisces. Out of ten heavenly bodies, we have two in Gemini, the Sun and Venus, we have two in Pisces, Neptune and Mars, and the star of the show, the lunar eclipse, is in Sagittarius. That adds up to five heavenly bodies in mutable signs, half of the ten heavenly bodies in our solar system.
With the rest of the planets, three are in cardinal signs, and two are in fixed signs. This means that whatever situation comes up as a result of the June 5 eclipse, the circumstances will be fluid and flexible. Mutable signs engender a superb atmosphere that's conducive to communication, so there will be plenty of talk around you, including a chance to contribute your thoughts too, of course, in deciding how to deal with a particular scenario. Mutable planets are extremely adaptable and don't stay stubbornly stuck on one answer. You are lucky these planets are not in fixed signs, because if fixed signs dominated, you would find it harder to get agreement on selecting a remedy.
In terms of elements of the planets at the June 5 eclipse, we have three intuitive water signs at play, three planets in air, three in earth signs, and one in fire. (That fire sign deserves extra weight, for that's the sign of the moon of the lunar eclipse). This strong showing of earth signs is a reminder to remain realistic and practical when dealing with the news the eclipse delivers and to avoid wishful thinking.
The corresponding predominance of air signs shows a willingness for everyone concerned to listen to all sides of a situation, to be flexible, and to come up with more than one solution. The emphasis on water is familiar to you—as a Cancer, you are a water sign—and you can let your intuition lead you to the right answer, too.
Despite obstacles, this month should allow you to forge ahead. You will feel the June 5 eclipse, plus or minus five days from the date it appears, and being a full moon, as said, it's a culmination, climax, finish, or ending.
The second eclipse, June 21, is the one that will be the most important one for you, for it is a new moon solar eclipse falling in Cancer, zero degrees. Solar eclipses allow you to enter a new door that, until now, has been locked or shut. By the time you get to this second eclipse on June 21, the Sun will have just recently migrated into Cancer, giving you favor, predominance, and control over events. The eclipsed moon moves from Sagittarius to Cancer too, which is another plus for you. Indeed, by June 21, you will start to feel the tide turning in your favor.
There is more good news for you at the June 21 eclipse. Instead of sharp problems from Mars and Neptune, those two planets will become friendly. Both planets will be in close contact with good-fortune Jupiter and powerful Pluto, and this suggests you will again need an intermediary or middleman to help you unlock your luck at this June 21 eclipse. That person could be a headhunter, job broker, agent, manager, lawyer, publicist, banker, sponsor, venture capitalist, or other person who will allow you to grasp the prize you are stretching to capture. Your goal seems to be career oriented, but it could also be personal in nature.
This month, action Mars is in a highly compatible place in Pisces, lighting your ninth house of the media (publishing and broadcasting projects), legal matters, academia, and international relationships. This will let you make progress, despite little obstacles that may have popped up earlier.
Here is the interesting news. On June 27, Mars will move into Aries, your tenth house of honors, awards, and achievement—not for six weeks, which is Mars' normal length of time that he spends in one sign, but for six months! For six months—June 27, 2020, to January 6, 2021—Mars will light your prestigious professional tenth house sector. Wow! You are the only sign that will have this privilege.
If you are hoping to find a new job, you could not wish for better news. Not only will you have a good chance of uncovering a number of career opportunities, but you are also likely to get a position that is a step up on the corporate ladder with a higher title than the one you had previously. You may also get positive publicity in industry press, if that is applicable to you. You may be wondering, is there a catch or any drawback in this picture of a glowing, impending career opportunity?
Yes, in a way there is, though it is not huge, and you can work with it. The reason Mars will spend so long in your important career sector—the place in your chart that can bring opportunity for you to rise to a leadership position and to enhance your professional reputation—is that Mars will be retrograde from September 9 to November 13.
During those months when Mars is retrograde, your progress will slow down. This means you need to push hard in July and August if you are looking for a new job, especially if you hope to advance to a more responsible and influential position. Alternatively, if you plan to have a product or service launch in your present job (or if you are self-employed), you need to avoid doing so during the period Mars is retrograde, September 9 to November 13.
Aries, the sign Mars will be touring, your career sector, for six months, is an entrepreneurial sign. You may be setting up your own business over the coming six months, a trend that will start at the end of this month, June 27.
If you hope to set up your own business and long to be self-employed, you will need to learn the legal, best practices that would apply in your new business. Start your new business in mid-July (after July 15) or in August, if possible, for best luck.
We have an eclipse in your opposite sign of Capricorn on July 4-5, so you'll need to get beyond that eclipse to make the most progress in your career. See what that July 4-5 eclipse has to say. If your birthday falls on or near June 21, you will feel the eclipse that falls on that day more directly, and if you were born on July 4-5, you will feel the one that is coming next month more directly. Allow a tolerance of about five days on either side of the dates mentioned.
Amid all this pandemonium, we have a slew of retrograde planets. Venus is currently retrograde, ruling your home sector, but will go direct at month's end. If you are trying to sell or buy property, you need to wait until Venus goes direct, June 24, but since we are the middle of eclipse season, wait until all of them are over, as it's an astrological axiom to not take major actions on or very close to an eclipse.
Mercury is about to retrograde too, June 17 to July 12. You know what that means—it would be best not to sign a contract at that time or to make any vital, long-term commitments.
Mercury also rules the moving parts in electronics, so if you need a computer, smartphone, TV, or kitchen appliance, get it immediately and stay as far from June 17 as possible. If you can't act that fast, get your electronic item in late July (July 16 would be a good day), or wait until August. ­­­­­­­After August, your next best time to act would be December, avoiding September 9 to November 13, that long stretch when Mars will be retrograde.
Mars slows things in a serious way, so you should not launch a business or product in the months that Mars will be retrograde. Mars is the planet that helps us compete effectively and gives us the get-up-and-go that fuels our energy and drive. You need a strong Mars behind you to excel, and you are used to having his help—when it is missing, as it will be later this year, you will find everything takes longer and is more strenuous. The planets we feel the most when retrograde are Venus, Mercury, and Mars, for those three planets orbit closest to Earth.
(Mars retrograde is not the time to get married, as Mars rules sex, and you don't want a weak Mars built into the DNA of your wedding, for Mars retrograde will affect the entire term of your marriage.)
To add to this general atmosphere, in addition to Mercury retrograde, June 17 to July 12, Mercury will again go retrograde in the middle of Mars' retrograde, from October 13 to November 3. If the governments of the world assume their economies will bounce back in what they call a V shape, that is not likely to happen. Mars retrograde will throw a wrench into plans and slow economic recovery.
There are more retrogrades to talk about:
Neptune will go retrograde June 22 to November 28.
Saturn already went retrograde May 10 and will go direct September 28.
Jupiter also went retrograde on May 14 and will go direct September 12.
Pluto went retrograde on April 25 and will go direct October 4.
If you read my essay on Coronavirus Outlook that I wrote on March 16 (on the front page of my website in the big blue box), you know that I saw what would seem like good news in the middle months of 2020 (where we are in now). It would be easy to assume that the virus was dying out and that we could all venture out. I said then, and I say now, no, don't let your guard down. The virus will be lying low in the middle months of the year.
I expect a second wave to this virus, stronger than before, starting at the end of September or the first week of October when Pluto and Jupiter will be rested and strong. The virus will likely rage in October and November, for Jupiter and Pluto will be out of retrograde and meet in conjunction on November 12. Before they meet, they will gain power and strength in October.
By the time we get to Christmas, Pluto and Jupiter will be separating and going their separate ways, not to meet again until February 2033. (Don't worry about another pandemic in 2033, as it is unlikely. We had an unusual confluence of aspects in 2020.) I think by the end of December, we might have a treatment to deal with the virus.
I have told you all this to use the time you have now, in June, July, and August to go after your career goals with energy. As you see, seven out of eight planets are currently (or soon to be) retrograde. That means progress will be slow.
Your best bet would be to go back to people who already know you and with whom you've had a positive experience. Go to the executives and clients you worked with in the past, individuals who always believed in you, and those who you've not been in touch with for a long time. Retrograde planets encourage us to re-think, re-address, re-examine, and re-do. Revisit your assumptions too—one may be preventing you from moving forward. Most of all, reconnect with friends, co-workers, and associates from your past, and you may uncover a lucky opportunity. Spend this month getting your ducks in a row, with a polished résumé and an organized list of contacts.
I can hear you saying, what about love? Oh, my goodness, you want that, too? I am laughing. Okay, but I need to say you will have your best chance when Venus tours Cancer from August 7 to September 6. For now, keep focused on your impending career breakthrough. It is coming, dear Cancer—have faith.
—————————————–
Please Note: On October 1, 2020, there is a full moon in Aries 9º, not Aquarius 9º. We apologize for this error in our 2020 calendar.
——————————————
SUMMARY
Overall, you have a good month, during which you can prepare to break free of the bonds that have held you back, especially in your career. You find yourself in eclipse season now, and the one that will help you most will be the one on June 21.
A confusing situation at work is the last thing you need, as you move toward finishing details on an important work project early this month. The eclipse of June 5 will fall in Sagittarius and be in tight conflict with Neptune and Mars. Mars rules your career reputation and efforts to get ahead, but the project seems to be going off on a path all of its own. Your income may depend on its success, so you will need to be hyper-vigilant the minute you see the wheels start to come off the bus.
You seem to be the only one close enough to the project to be knowledgeable about its details and able to fix what needs to be done. A partner or middleman—your lawyer, collaborator, accountant, headhunter, publicist, agent, or any other person who works with you in a close, collaborative way—could be quite helpful to you now. Confide in the person who will want to help, you may be surprised at this person's workable ideas.
If you lost your job in May and your last day was May 31, I am not sure you have been told the entire truth about why you were asked to leave. There's an entire backstory, but for now, let them keep their old job—you don't need it anymore. You have so much to look forward to in the future.
The eclipses, especially in Cancer and Capricorn (the last in the series that stretches back to July 2018) are pushing you out of your comfort zone and into a brand-new situation. Change is good, and even you will agree when later, in hindsight, you see the whole picture and how well things will play out.
The solar eclipse of June 21 will be the more important one for you, for it will appear in Cancer. Unlike the first eclipse of June 5 (which may mark an ending because it will be a full moon lunar eclipse), this new moon solar eclipse of June 21 will open a new path.
Your life will change for the better, but only after you move through a career situation that will need your immediate attention after June 21. This matter might be related to what came up earlier in the month, near June 5.
Yet, miraculously, this solar eclipse will bring help from a partner, collaborator, or middleman. This may be the same person that came to your aid earlier in the month or someone different. Together, you can find the key to unlock the dilemma. This person will be in the perfect position to help you with your career and with the international, legal, academic, or media matter that will be on your mind.
You will need to make one or more adjustments to dynamic, rapidly moving events in June, but you are up to the challenge. On top of all this, your residential situation may need attention, or your immediate family or parents may need your assistance. Keep your agenda light, so you can move in any direction that you might need to go.
You have a full June, and one more eclipse will occur on July 4-5 next month in your opposite sign of Capricorn. It will be the last one in a long series of eclipses in Cancer and Capricorn that have affected you since July 2018. After that final lunar eclipse next month in early July, you will be able to rest. Although you might like to keep things as is right now, the planets are always on the move, and they want you to move with them.
In time, you will see that you can turn the tables and arise from the challenges you are facing to become stronger than before. You are heading to a really good place in life, so stay strong, and remain optimistic.