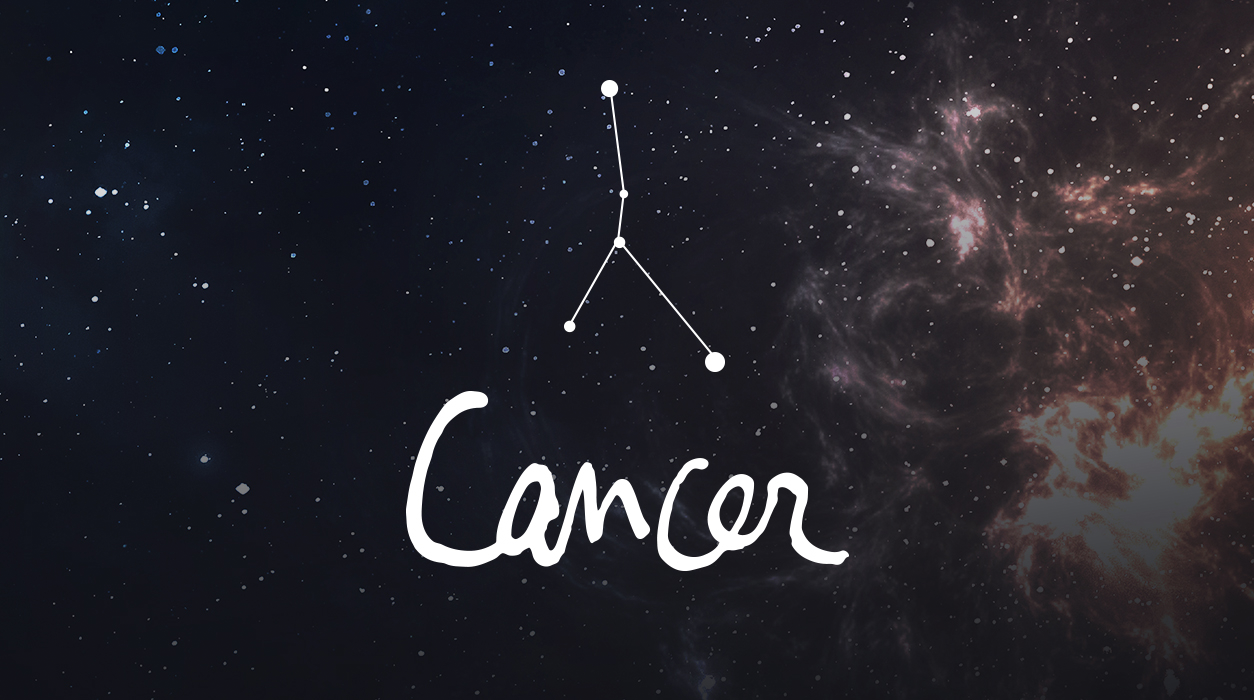 A Note from Susan Miller
JUNE 2019
Dear Reader,
Do you believe in miracles? I do, and I found out that I am not the only one. Albert Einstein once said. "There are only two ways to live your life. One is as though nothing is a miracle. The other is as though everything is a miracle." Albert Einstein said he chose the latter. My own life has been one of high contrasts, with very deep lows (especially in regard to my life threating birth defect and the many surgeries it took to get me well as a teenager), but I also have had the highest highs to celebrate. The contrast has made me grateful for every day I live—that was never a guarantee. I had to learn to walk again, and it took years.
Your Horoscope by Susan Miller
Things are getting better for you—far better than conditions were for you back in January. Your focus was on a partner, perhaps your mate or steady lover, or alternatively, you were thinking about a partner or collaborator in business, but either way, the situation was not ideal. You may have been worried about the plight your partner faced, or you may feel that the two of you are incompatible, and you needed to find a graceful way out of the relationship. The situation a long-term, so it won't completely resolve this month, but you will know where you stand in July after two eclipses appear, the first in Cancer as a new moon solar eclipse (July 2), and the second, a full moon lunar eclipse (July 16) in your opposite sign of Capricorn. At that time, you will have more information about your relationship, so don't make any decisions or open any talks until after the two eclipses in July have spoken.
Meanwhile, in the early months of 2019, in say, January and February, you were overwhelmed with the competition at work. At long last, Mars arrived in Cancer last month (on May 15) to stay until July 1. Mars is the engine that rules your prestigious solar tenth house of career advancement. The fact that Mars is in Cancer means you have an open road to go for the golden prize in your professional life. Whether you want to stay where you are and score a victory or change jobs, you have a competitive edge over nearly all other candidates. Mars will also give you all the qualities you need to win—energy, drive, ambition, and confidence. Anyone who misjudges your sense of purpose will be sorry, for you have the determination to blast through any obstacle, even a thick brick wall. This month, nothing will stop you.
The new moon of June 3 will be in Gemini at 13 degrees and light your twelfth house. This new moon will encourage you to think creatively and develop a strategy for whatever you are setting out to accomplish. Your intuition will be very sharp now, and it will be there to protect you. Listen to what it tells you, even if you can't quite figure out why it is conveying these messages. You won't always be able to say why you need to do what it tells you to do. Follow your intuition anyway.
Jupiter, the Great Benefic, will glide opposite the new moon and Sun, partnering with them, and indicating that if your strategy is well crafted, you will excel with projects in your workaday life. If you are self-employed, the demand for your goods or services will be strong. If you work in sales, you will be a virtual money machine.
Aim to finalize any deals you have pending now, for next month Mercury will be retrograde from July 7 until July 31. By the last week of June, you will begin to feel the delays and postponements that Mercury is famous for, and you'll notice the slowdown to your schedule. Never try to outrun Mercury retrograde by coming close to the date he turns, for if you put your signature on papers too near the retrograde, you will still feel the trickster's negative effects. Unforeseen events and information will later come up and make you wonder why you signed the agreement in the first place! Do what needs to be done as early in June as possible.
As the month moves toward a close, it will end on a happy note. On June 27, the Sun and Uranus will cook up lively surprises. On this day, you may hear very good financial news quite suddenly.
The full moon on June 17 will bring a work-related project to a grand finish, and it looks to be highly successful. Jupiter will orbit very close to this full moon, making this lunar peak one of the best of the year. There is one drawback—Neptune will be in a challenging angle to the full moon, so if you are finishing a deal, make sure you have your lawyer look at the language to make sure everything is clear. Uranus will signal this full moon in a friendly, supportive way so you may be happily surprised by something that occurs at this time. The good news seems tied to the kind efforts of a friend who evidently cares about you very much. Alternatively, you may receive help from an official of a particular club or professional society where you're a member.
The full moon might also bring good news about a health matter. If you have been going through a series of medical procedures or physical therapy sessions, you may be nearing the end and hear positive reports from your doctor. If you have been dealing with a particular medical condition, I will keep my fingers crossed for you, dear Cancer. If you feel fine but have been working hard with your trainer to advance to the next level, I think you will see proof that your hard work is paying off.
There will be other days that I'd like to point out for you to use this month.
The first will be June 7, when you might want to be away on a long weekend. If you can take one day off, leave Friday morning and return Sunday evening June 9.
You will have another wonderful day for travel, Thursday, June 13, when Mars in Cancer will reach out to Neptune in Pisces. This will be a beautiful day for you, not only for travel, but for foreign relationships, along with any effort having to do with publishing, broadcasting, or the digital world. Alternatively, this day sparkles for legal matters and talks centering on immigration, as well as decisions, meetings, and actions regarding attaining a higher degree in college or securing a professorship or teaching role at a college.
There will be another important aspect, Saturn in ideal harmony with Neptune, which happens only rarely, so this aspect is a feature of 2019. The first signal Neptune sent Saturn this year was on January 31, and now there's an encore this month on June 18. The last time these two planets will speak to each other in a supportive way will be November 8. After that, they will tip their hats to each other and say adieu until 2031, when they will meet again.
Saturn is known to give structure and to reward hard work. It is a planet that asks us to deal with the here and now and to be practical and realistic. Neptune is the patron of the arts and is the planet that encourages us to dream and create artistic expressions. As you see, they are very different! Now, together, they will help artists manage their businesses so that they can be creative and make money. These are slow-moving planets, so you need not be too focused on the days they will make an exact mathematical hit, as we have on June 18. This aspect has been, and will continue to be, at play throughout 2019 and will have the power to help your relationship with your partner.
This does not mean that you will always get along beautifully with your partner—life is not like that—but generally, you will see an improvement, especially if you take a trip together, perhaps early in the month. Sometimes we have several partners in our lives—we might not be getting along with a mate but doing very well with a business partner. (Astrology doesn't provide me with the initials of the people involved, so that's all I can say!) You will know ahead of time, however, as Uranus (the surprise planet) is not involved here.
Someone may try to boss you around on June 19, when Mars in Cancer will meet Pluto in opposition, toe-to-toe, staring each other down. This aspect will cut across the horizon line of your chart (first to seventh houses), so if your birthday falls on July 15, plus or minus four days, you will feel this aspect directly. It seems to be a career-related situation that might involve a creative idea. You seem not to agree with this domineering person, but he or she might be a client. Break talks off, but revisit the topic later in the week. That will prevent you from losing your cool, which will be all too easy to do on this day.
Keep working to finalize deals this month because most of next month Mercury will be retrograde, from July 7 until July 31. (You will feel the slowdown as soon as the last week of June.) Mercury will retrograde mainly in Cancer, so you will feel this period of Mercury retrograde a little more directly than you have in the past. You should never sign papers when Mercury is retrograde, so move talks along this month so that you'll have no worries in July.
There is another reason to make June your productive month. You will have those two eclipses I mentioned at the top of your report in July in Cancer (July 2), and in your opposite sign of Capricorn (July 16). You will be distracted by messages that the eclipses will bring. Their job is to bring a floodlight of truth. You would feel these eclipses only if your birthday falls near one of these two dates.
I will give you more information on what to expect next month. Suffice to say that a solar eclipse is always a new moon on steroids, and a lunar eclipse is always a full moon on steroids. If you would like to learn more about eclipses, I have an essay "All About Eclipses: A Guide for Coping with Them" on the homepage of my website, AstrologyZone.com located at the lower-left side. My essay is also on the premium version of my app, Daily Horoscopes Astrology Zone + More by Susan Miller (on Apple and Android, the cost is $4.99 a month). You can download the app for free where you will get a short daily horoscope and my very long monthly—including this one!—and then on the menu, look under Go Shopping to choose the premium version. The eclipse of July 16 might refer to something you learned last January 5 on the earlier eclipse in Capricorn this year.
Once the Sun moves into Cancer on June 21, you will be much busier, and also more energetic.
As the month moves toward a close, it will end on a happy note. On June 27, the Sun and Uranus will cook up lively surprises. On this day, you may hear very good financial news quite suddenly. You may acquire a new client, or if you are in sales, you may be jubilant and shake hands over a deal on this day. That's a great way close the month and look forward to July.
SUMMARY
Your strategy to deal with competitors seems to be working. Last January was a difficult time when your foes (if you have any) were out and active. The new moon on June 3 will allow you to withdraw from the fray of daily life to take an overview of things and decide which techniques you employed worked and which ones didn't. It is still a time to keep your own counsel, so don't talk to friends and co-workers about confidential matters. This month, Neptune will be in harsh angle to the new moon, so you will likely also have to sort fact from fiction. Don't take anything at face value, for this month you will want to dig deeper to get to the truth.
Mars is now in Cancer for the first time in two years, a place Mars took up last month on May 15 and will remain in your sign throughout June and not move to Leo until July 1. This is great news, for you now are the most favored sign to state your preferences and desires, confident that one way or another you will prevail.
Your optimism is well placed. Mars will give you the energy, determination, and drive to see your goals to completion. You will have the power to light others to your cause, and the VIPs you see will want to help you any way they can. Life can't always be this sweet, but while it is, let Mars inspire you to press forward with a sense of purpose. While you will have to battle for what you want—and you will need to do so on June 19 when Mars and Pluto lock horns—there is every reason to believe you will outsmart and outlast your competitors.
On June 13, Mars in Cancer will align with Neptune in Pisces, a beautiful vibration for travel internationally—if you will be on vacation at that time, this day will be golden for you. It will send a romantic mood that will likely stir your emotions for both the person you love and your children.
Your relationship with your partner is improving day by day. It's possible that your partner was going through a hard time in late 2018 and early 2019, but your partner now seems to be finding a path out of troubling times. Whatever the reason, you are feeling more positive about how everything will work out between you.
The full moon on June 17, in Sagittarius, will bring a work matter to a finish. You seem to be racing against a deadline that is on or within four days of the full moon. Keep up your strength, as you might feel your resistance to colds is flagging. Beg off social activity at this time—you can catch up with friends later in the month—and treat yourself to rest. The full moon in your sixth house, as you have now, can bring a need for more sleep.
There's a lovely, fun event due on June 27, thanks to beams sent between the Sun and Uranus that could bring on a sudden, joyous social opportunity. If you are single, this could be a blind date a friend sets up, or if attached, news may come in the form of a surprise your partner brings you. Be flexible and optimistic—something good is coming.
Next month brings two eclipses, one in Cancer (July 2) and another in Capricorn (July 16), and you may find that you are at the center of the activity. Mercury will go retrograde for almost all of July in Leo and Cancer. Kick back now while you can in June, for you'll be busy in July.