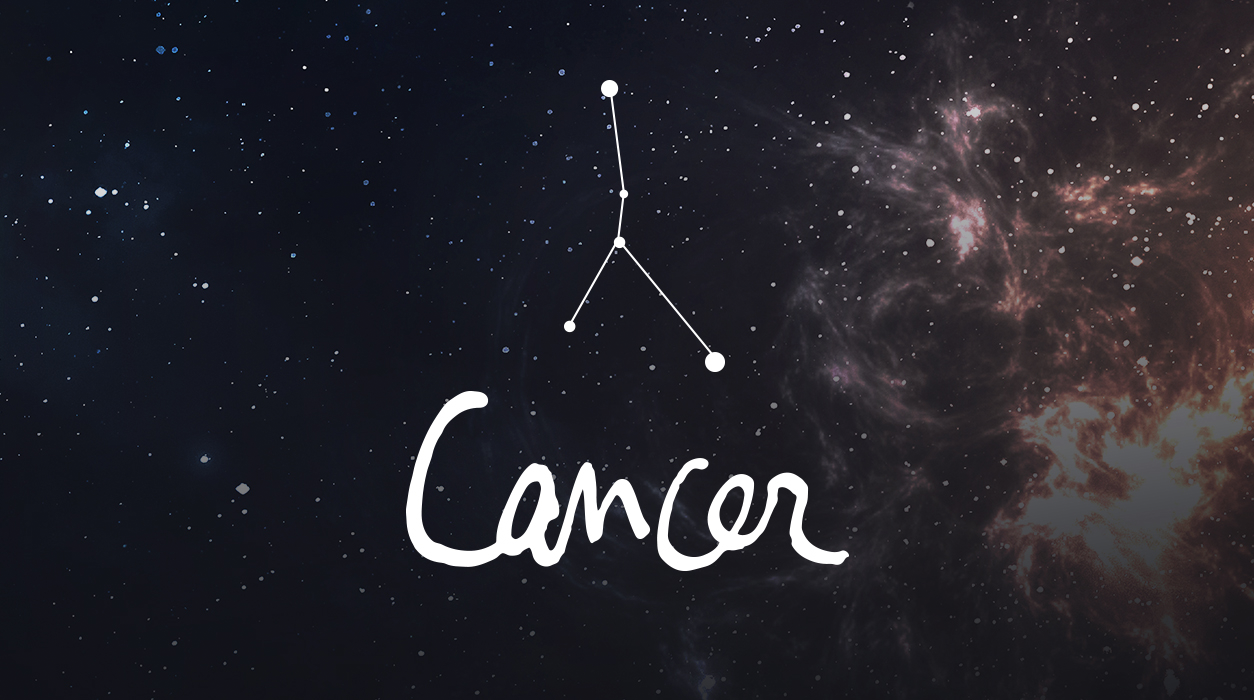 A Note from Susan Miller
July 2019
Dear Reader,
This will be a big month, for we have two major eclipses, one July 2 in Cancer, and the other July 16 in Capricorn. Eclipses are a big deal in astrology, because they are the most dramatic tool the universe uses to shake us awake and create instant change. If you know your rising sign, read for that sign as well, for both forecasts would apply to you, and you will have a 360-degree picture of the month ahead.
Your Horoscope by Susan Miller
Eclipse season is back with a new moon solar eclipse due July 2 in Cancer at 11 degrees and two weeks later a full moon lunar eclipse on July 16 in Capricorn at 24 degrees. You are one of the stars of these eclipses, so there may be a few adjustments coming up, but overall, you will find that change is good. Eclipses bring opportunity and truth to the surface and sweep away situations and relationships that are no longer relevant to your future.
The moon, which rules memories and dreams in the horoscope, also governs the sign of Cancer, and the moon tugs on you to look back to earlier times. These eclipses will reboot and refocus you to look forward, and within weeks, to do so with enthusiasm. Eclipses shake us out of our comfortable, dull feeling of complacency so we can find the courage within to discover new methods and pathways
Eclipses come in a family of signs, and the Cancer-Capricorn series started last year on July 12, 2018. That one was fairly friendly and appeared in Cancer as a new moon solar eclipse.
Those eclipses were followed by the next ones in the Cancer-Capricorn series, a new moon solar eclipse in Capricorn, January 5, 2019, this year, and now, two more are due this month—a solar eclipse in Cancer on July 2, and a lunar eclipse in Capricorn on July 16.
Think about the eclipses that have already occurred, and see if one or two of those affected you. Not every Cancer will feel each eclipse, as eclipses fall in a wide variety of random degrees. Among those you are affected by, there will be subsequent eclipses in this same family—Cancer and Capricorn—that will advance the discussion you have already had on one or more of the earlier eclipses and bring the situation to a new stage. Why would Capricorn be significant for you? Capricorn falls 180 degrees away from your sign and directly influences your closest relationships. The last one this year in the Cancer-Capricorn series will come as a new moon solar eclipse on Christmas Day 2019 (this will be a very sweet one, filled with reward).
Next year, three more eclipses are due in this series—a full moon lunar eclipse in Cancer on January 10, 2020, a new moon solar eclipse, June 20, 2020, in Cancer, and a full moon lunar eclipse on July 4, 2020, in Capricorn. After that, you will be done with eclipses in your sign and Capricorn until 2027 to 2029. Eclipses are new and full moons on steroids—they are very powerful.
The full moon lunar eclipse of July 16 will be the harder and more emotional than the new moon solar eclipse of July 2. This second eclipse falls in Capricorn, your opposite sign, and will bring a relationship in love or business to your attention. Being that it is a full moon, you will need to make a decision.
This month, the July 2 eclipse will be a new moon solar eclipse, and solar eclipses are known to bring up new opportunities. The first eclipse of July 2 will help clarify your thinking. As a Cancer, you always tend to think about the needs of others in the family, but with an eclipse in Cancer, it's time to think about your own needs and desires and those of your children if you have them. This eclipse will begin a deep meditation about what you need to be happy. You are almost ready to know that answer, and this eclipse will clarify your feelings. You will begin to see yourself and your capabilities in a new light, and that part will be exciting.
Saturn will be opposed to the Sun in Cancer, so first, you need to make your health a priority, for you have been under a draining schedule. Alternatively, you may hear that your romantic partner or business collaborator is having a hard time, for example, with employment or health. If you have been despondent about such a partner, the eclipse will make you feel the handwriting is on the wall. In other words, the answer will become obvious. If your birthday falls on July 2, plus or minus four days, you will feel this eclipse. You will also feel this eclipse directly if you have Cancer rising at 11 degrees, plus or minus five degrees, or the natal moon or a natal planet in Cancer or Capricorn at 11 degrees.
It appears you've been dealing with a difficult relationship situation in some area of your life, one that in January hit a troubling low. Cancers with June birthdays and in the first week of July will likely resonate with this statement. The July 2 eclipse will make you practical and realistic about the next steps you need to take if you have not done so yet. In deciding your best course, you will have surprising help from a friend, indicated by the position of Uranus, the planet of unanticipated events, in your eleventh house of friendship. Uranus will contact the Sun and new moon, so your friend will be an ideal sounding board to talk over recent events and help you clarify a complex situation. Alternatively, you may go to a lovely family-oriented event where you'll meet new people, and among them, a new friend you'd like to know better and with whom you share many common interests.
Eclipses give us a sense of urgency, so if the relationship is to continue, you will have two choices—to stay and make it closer and warmer or to take the difficult steps to leave. With eclipses, there is usually no middle ground, and no option to go back to an earlier situation. The door shuts tight on the past, and the only option is to move forward.
Nineteen years ago, you had two eclipses of the same signs and degrees in July 2000, so think back to what occurred way back then. The other planets surrounding these eclipses on July 1, 2000, and July 16, 2000, have since changed positions, so eclipses do not repeat the same circumstances exactly. However, if you can pick up a thread from that time, you may see a clue of the type of theme that could echo now.
As said, Uranus may be helpful to the Sun and new moon, but Uranus will not be kind to Mars and Mercury. Both Mars and Mercury are moving through Leo, your house of personal finances. Mars rules your career, and with a jarring jolt from Uranus at the July 2 eclipse (to peak on July 11), you may receive troubling, unexpected news that will affect your income, perhaps as a large expense.
You might be taken off balance temporarily when you hear the news, for apparently, someone kept you in the dark about what was going on. Eclipses always bring news up to the surface and into the light. Still, your income seems protected because Uranus will send a good vibration to the Sun, and the Sun rules your income sector. I see the outcome this way: Money goes out, but happily, more will come in, and I feel you have a good chance of ending with a profit. I feel you will see money come from a new source very soon after the July 2 eclipse. (If your company is being bought or merging, the name of the company across the top of the check will be different—you could be in the same job, at your desk, but technically your income is coming from a new place.)
The full moon lunar eclipse of July 16 will be harder and more emotional than the new moon solar eclipse of July 2. This second eclipse falls in Capricorn, your opposite sign, and will bring a relationship in love or business to your attention. Being that it is a full moon, you will need to make a decision. Putting off an action won't be an option—it's going to be a question of do you stay to improve the alliance, or do you leave without regrets. If you notice, both eclipses are joined together in a sense—your happiness and sense of life satisfaction, for you and in a relationship, are the topics of thinking.
As said before, not all Cancers will feel this eclipse—your birthday would need to fall on July 16 or within five days of that date. If you have Cancer rising at 24 degrees or have a natal moon or natal planet in Cancer or Capricorn at 24 degrees, plus or minus five degrees, you, too, will notice this eclipse. The emphasis will be on a partner in love or business. Your marriage or steady partner in an established relationship may be doing well, but you may have a meditation about a business partner, agent, real estate broker, accountant, or lawyer, for example. In this case, it would be an expert or business partner who works with you on a one-and-one basis.
If you are not thinking about your partner near the full moon lunar eclipse on July 16, then take very good care of your health. You might feel drained by recent events, and as a result, your health may have taken a toll. Also watch the health of your marriage partner or steady sweetheart, for this person who you're involved with romantically seems to be under pressure, too. Alternatively, you will hear about the health of your business partner or expert collaborator instead of ruminating about your own health, so stay alert. You might be able to help that person.
If you become worried about money early in the month, near the solar eclipse on July 2, or on another tough day, July 11—don't. On July 25, when Mars forms a rare beam to Jupiter, you will receive confirmation of how superbly effective you are at generating income for yourself or your employer. If you work for others, your industry profile will rise, possibly leading to a pay raise or an offer from another company. If not now, you will see good money near December 27.
You seem not to have to wait that long. You have another great chance of receiving the exceptionally good news that a generous sum of money will be coming to you just after the new moon of July 31, in Leo 9 degrees. (That new moon at month's end is not an eclipse. This is a month that has everything—two new moons, and one of them, the first one, is a solar eclipse.) Jupiter, the planet of good fortune, will be in the perfect position at month's end to give you a stroke of financial luck, and it ties to a creative idea you come up with at the time. (Jupiter will remain in your sixth house of workaday assignments all year, until December 2, 2019.) At this new moon, Jupiter, in your assignment sector, will set up a direct link to your financial second house.
The ten days into August that follow the July 31 new moon will be the best stretch of the year for you to ask for a raise. If you are in sales or self-employed, that new moon can help you bring in new business. The new moon will work for you in that regard, for Jupiter will be sending glittering beams, and you will have the first week of August to pitch a client or make your case for a raise to your boss.
Okay, the universe seems likely to set up challenges. At the July 31 new moon, Uranus will be a bad boy again, and he will send a jarring vibration to the new moon, Sun, and Venus. You might have a social event that you'd like to attend, but if you do, it could blow a massive hole in your budget. Uranus is the planet of surprise, so you might not realize at the onset the high costs you'd be incurring. For example, you might want to be an attendant for your friend's destination wedding or have a chance to go to a pricey political fundraiser or charity ball, but before you go, do back-of-the-envelope calculations to see how much it would cost you to participate.
One last piece of information: Mercury will be retrograde all month, from July 7 until July 31. You started to feel the slowdown that Mercury out of phase is known to bring last month on June 20. You are already too late to sign a contract, so put the signing off until August 6. Do not buy electronics in July, and it would be wise not to do a new product or service launch in July. Don't make any big moves in July for it is your time to watch and wait. August will be a calmer, sweeter month, so be patient—good days are on the way.
SUMMARY
This will be a powerful month, for two eclipses—in Cancer and your opposite sign of Capricorn—will cut across your chart horizontally, accenting your own desires and that of your partner in love or business (such as a collaborator or hired expert).
The first eclipse will be a new moon solar eclipse in Cancer, on July 2. Solar eclipses open new paths and will force you to turn forward, for the two eclipses will bolt the door shut concerning one area of your life. Uranus, the planet of surprise, will bring sudden welcome news, likely brought to you through the kindness of a friend. It is also possible you will receive an invitation to a friendly social event that includes adults and children, and among the guests you meet, one will prove to be significant for your future.
You seem ready to take on responsibility and to make a lasting binding promise, for Saturn opposes the Sun. You might be getting married or committing to a goal your spouse or business partner has crafted with you. Saturn teaches us that it is only through hard work and the taking on of responsibility that we create elements in our lives that last and that we are later proud to say we achieved. Your accomplishments won now or in the coming 18 months will form the foundation of your life as you move forward—Saturn is currently asking you to plan for the long road ahead.
The July 16 full moon lunar eclipse will require a greater adjustment than the July 2 eclipse. Saturn will conjoin the moon and oppose Venus, making this a no-nonsense time when conditions will change rapidly. Make no final decisions yet, even though you will be pressured to do so. Negotiate to have as much time to think as possible. You may feel quite a bit of tension because Uranus, the planet of surprise, will be in hard angle to Mars, indicating this mid-July eclipse could trigger changes in your career. You seem to need to make a quick reshuffle of your financial priorities as your financial life appears to be affected directly by changes taking place now. Still, it could be as simple as being told another company acquired your company, and the name on your paycheck will be different, suggesting a new source of income (even though you've not changed jobs.) Watch your health too, as Saturn opposed to the Sun at this eclipse can make you feel a bit washed out or overwhelmed with all you're being asked to do.
No matter what happens regarding your finances, however, it seems help is on the way. You'll see proof of this first on July 25, when Mars and Jupiter work together, and then later, in the ten days that follow the new moon of July 31, which arrives in your salary sector. That new moon in Leo will receive a dazzling golden beam from Jupiter, the good fortune planet, that will provide help from your workaday sector in the form of new projects or in sales you generate. VIPs will be impressed with your work.
Mercury will be retrograde all month from July 7 until July 31, adding a level of confusion to all that goes on. Make no hard-and-fast commitment now, but rather give yourself time to think. The air will fill with dust, and it will be difficult to see the road ahead. An eclipse—lunar or solar—will always have a second act, so you must wait for more details to emerge. With all eclipses, something ends, and something else begins.