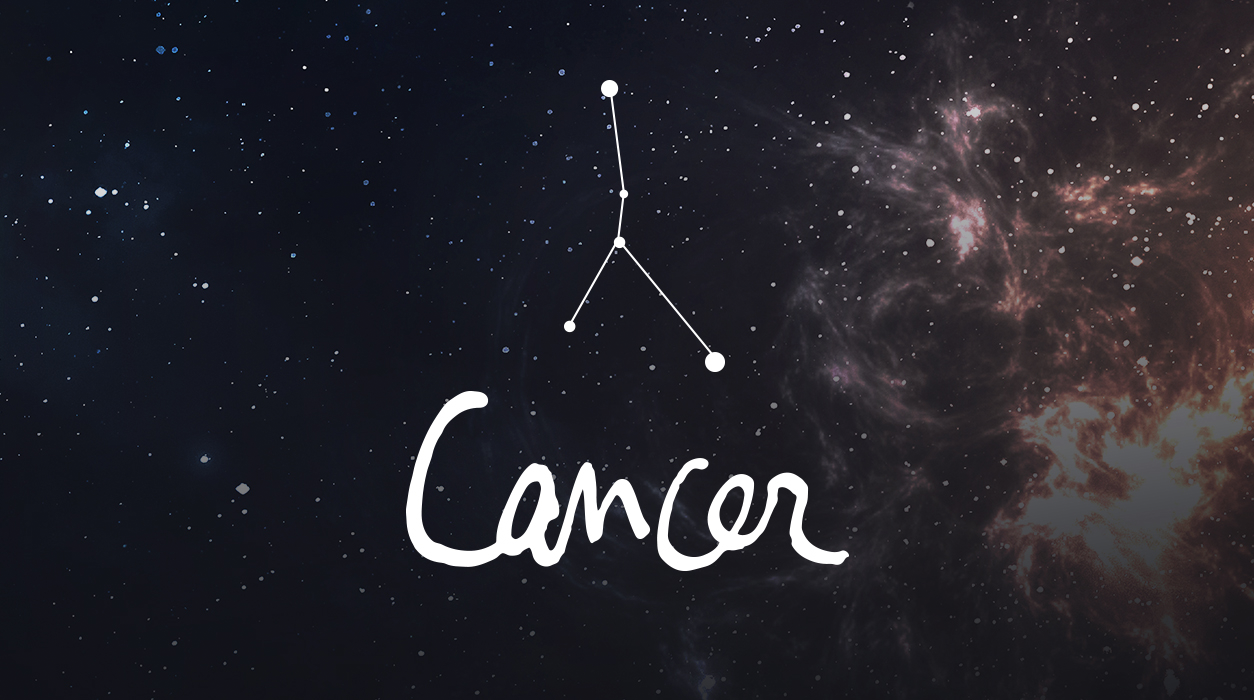 Your Horoscope by Susan Miller
This is an interesting month, a kind of litmus test for your emotional life and for your closest committed relationship you have in love and marriage, or in business. I will explain more as we go along, but this month might well set the tone for the rest of the year in respect to your relationship.
The month starts off with a full moon, January 1, in Cancer 12 degrees, putting the spotlight on you, your emotions, and all matters that are dearly important to you. This full moon will be friendly to Mars and Jupiter, and both are in in your house of true love, children, and creativity. A golden triangle will appear, linking the full moon in your first house that describes your desires and personality; Neptune in your house of travel, education, and the media; and the fifth house of love, children, and creativity. Clearly, something is coming to culmination, and a decision or action involving one or more of these areas will be required almost instantly. It's hard to say more, only that this full moon will clarify your feelings.
I am always concerned when I see a full moon on January 1, for many people drink quite a bit over New Year's Eve, and alcohol is not always a good mix in close relationships or for accidental mishaps. People can argue for no reason, or say things they later regret. By all means go out to a party if you like, but be sure to have a car service like Uber pick you up to bring you home.
On the other hand, on the bright side, the full moon January 1 might bring a proposal for marriage (from you or the person you love). Many couples get engaged by the romantic light of fireworks in the midnight sky. As said, you will know the state of your relationship by the time this month is over, for feelings will be pushed to either end of the spectrum, either exciting and happy or just the opposite. This is a case of mixed messages – your love life will be very strong, but if you are married or in a serious business partnership of any kind, that relationship might be under stress. This is one of those months whether everything will be seen in high relief, black or white, making choices very clear.
If your birthday falls on July 3, have Cancer rising 12 degrees, or the natal moon in Cancer 12 degrees, in all cases, plus or minus five degrees, you will feel this full moon directly and will likely see good things flow from it. You will also receive benefits from this full moon if you have a natal planet in Pisces, Scorpio, or Cancer, 12 degrees, or a natal planet in Taurus, Virgo, or Capricorn, and in all cases, plus or minus five degrees.
A few days later, on Saturday, January 6, you have one of the finest days of the year. Mars and Jupiter will make a rare conjunction in your solar fifth house of true love. In case you think this is a commonplace aspect, think again – this aspect is as rare as diamonds. The last time we had Mars aligned with Jupiter in Scorpio and in your solar fifth house of true love, it was August 8, 1982. This will not happen again until November 24, 2053. To explain, while Jupiter aligns with Mars every two years, this always happens in a different sign – having these two in the water sign of Scorpio will be quite divine for you. January 6 should be a dazzlingly romantic date night, and you will also feel the energy building on Friday, January 5, too.
If you want to have a baby, get serious about that plan in early January. If you already have your children, plans made for them on January 5 or 6, such as for summer camp or special lessons, should turn out exceedingly well, too.
There is another way January 5-6 could be used, and that is to further your career, especially if you are in a creative field. Your ideas will burn brightly, and steps you take to present a project or work on one should turn out exceptionally well, so by all means, share them in a presentation on January 5.