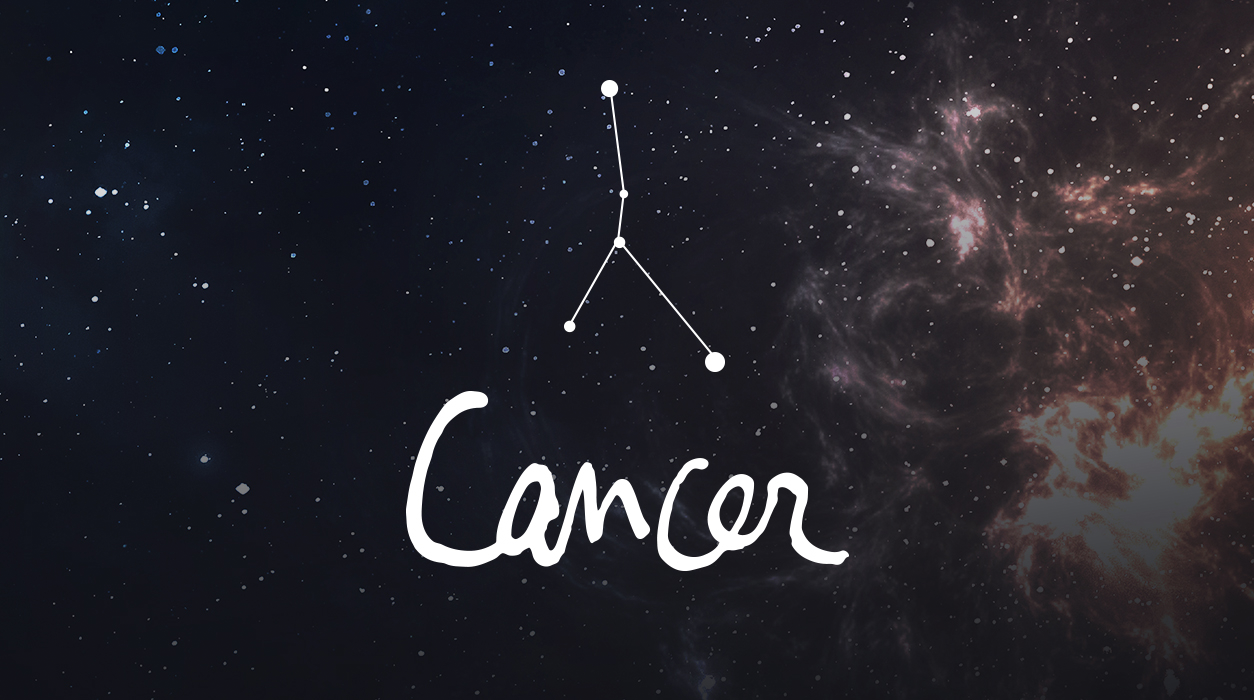 Monthly News from Susan Miller
SEPTEMBER 2022
Dear Reader,
September has so many sparkling aspects—my favorite will be the full moon in Pisces September 10, and it will be active for five days beyond the date it appears as the full moon gently wanes. When you read my September forecast, read for your Sun sign and rising sign, as we all have two charts. In each case, be sure to read about this full moon and plan to use it!
Thank you to readers from all over the world who came to my first of many "Ask Me Anything" NFT member events on Discord.com. Discord is a special social media platform that allows many types of communication—not only typing, but audio, film, and visuals, too. In our meetings, I use audio, and give my fingers a rest! Curious? Get the full download at http://astrologyzone.com/stars or keep reading below.
Think of your NFT purchase not as buying a painting (although you are), but you will have an unrestricted license to the NFT image (not the name) for as long as you own the NFT. You are mainly acquiring your NFT as a ticket to a VIP Astrology Zone community to get access my private events designed only for NFT holders. Our first meeting was an audio event for all participants last month on Discord.com. I love hearing your voices. Our next event will be on Tuesday, September 13, at Noon EDT. Please get your NFT and come!
Your September Horoscope for Cancer
You seem to have been waiting for the crowds to disappear before you packed your suitcase and hit the road. You have not had time for a proper holiday away, preoccupied with daily work and other obligations. The universe understands that you need a change of scene, so it will be sending you a new moon and a full moon in September to coax you out of the house. The pace at work and at home this month will be quieter than it was in July and August, so you will be able to push back from your computer and take a little time for yourself.
To get you in mood to travel, the new moon of late last month, August 27 in Virgo, 4 degrees, may have had you thinking of taking a drive to a nearby city or town in early September. In the US, we have Labor Day (September 5), and many people travel over that weekend. After Labor Day, the move from summer to fall (in the Northern Hemisphere) is quite dramatic, as if nature fell off a cliff. No change in season is as dramatic as the one that moves us from summer to fall. When you think about it, the other seasons seem to move us softly and gradually into the next. Reporters say that our Labor Day, September 5, is the official end of summer. That, of course, is not true, for the Autumn Equinox announces the start of fall and arrives this year on September 22. Yet the quality of the light does change almost instantly in early September, so even if you don't live in the US and have no idea what Labor Day is about, you may still want to take a little trip in September's first week.
If you live in Australia, Brazil, South Africa, or other country below the equator, you are reaching the Spring Equinox on September 22. Please write to let me know if the switch from winter to spring is very noticeable for you, or if the change is typically more dramatic when summer become autumn on March 20 (in 2023). I am curious about that! Tell me on Discord, Instagram, Facebook, or Twitter—we read the DM messages and all posts. My handle is @astrologyzone as there are too many Susan Millers in the world, so I use my website name.
That new moon on August 27 was in Virgo. Mercury was the lead planet that set the tone for that new moon. Happily, Mercury in your friendship sector will be showered with luck from Mars in Gemini. It appears if you do travel, it will not be for work but to visit family or to see a friend. Pluto in your partnership sector will be in late degrees of Capricorn—nearly in Aquarius—and send Mercury at 0 degrees Libra an out-of-sign benefic trine aspect, suggesting if you have a sweetheart or spouse, they'll cheerfully want to come along, too.
Your third house, where this new moon arrived August 27, also rules your sisters, brothers, and cousins, so you may also have some positive interactions with one of your close kin.
This new moon, which will encourage a short trip, will only whet your appetite for longer travel. If you can get away, I am going to urge you to go.
Mercury will go retrograde this month from September 9 to October 2, so if there's a communications project you worked on a few weeks ago, it might need a redo when the client decided changes have to be made before it can go to market. You may know by now that you should not buy any electronic item or machine while Mercury is retrograde. That means if you need a car, computer, smart phone, air conditioner, or any other machine or electronic, either buy it quickly in the first days of September or, better yet, wait until after October 2.
Travel beckons and you may be able to fit in one more trip before the season ends, and if this sounds good to you, book your trip for September 10-11, a weekend that should feel divinely suited to you and be highly romantic. Choose a spot near water.
If you are able to travel this month, due to Mercury retrograde, you might want to revisit a place you loved a long time ago and would like to see again. You can travel when Mercury is out of phase—just be sure you have nailed down your accommodations and overall itinerary, and leave a copy with your family in case they need to ask you a question. Label your luggage, and buy Apple's air tags to put in each piece you travel with so you can find your luggage easily if it gets lost or delayed. I am not saying your luggage will be missing, I just suggest you do this as a precaution, just in case.
This full moon—the Harvest Moon—on September 10 in Pisces, 18 degrees, will shine like a huge, beautifully cut diamond shimmering in the velvety blue night sky. I love this full moon because Uranus in Taurus will be tightly aspected in a heavenly trine position to the Sun in Virgo, meaning it will likely bring you spontaneity and a slew of delightful, unexpected surprises in matters of love. This full moon will light your ninth house of travel, so this date may find you at a good distance from home.
This tender full moon on September 10 will be conjunct enchanting Neptune, so you may be on a highly romantic trip. (Allow an extra five days beyond this date for the message of the full moon to be delivered, although September 10 is a Saturday, perfect for travel.) This full moon will be in Pisces, so as a fellow water sign, choose a place near the sea or other body of water. Again, it looks like you will see a friend or group of friends at this time. At the same time as this full moon, separately, you may also hear good news about money—you seem to have an influx of cash to arrive now or very soon.
If your birthday falls on July 10, plus or minus five days, you will feel this full moon the most. The same is true if you have Cancer rising or your natal moon in Cancer, 18 degrees, plus or minus five degrees—you too will feel this gorgeous full moon. If none of these qualifiers fit your chart, then look to see if you have any planets at 18 degrees Cancer, Scorpio, Pisces, Taurus, Virgo, or Capricorn, plus or minus five degrees, and if you have one, that planet will become important to you this month and work hard to make you happy.
Other things may come up at the full moon: an opportunity in broadcasting or publishing, special praise or an event at a college setting, or news involving an international relationship or chance to work with a new client who is based in a foreign country.
Now let's turn to Mars and discuss what this planet of action and energy is doing. Last month, on August 20, Mars entered your twelfth house of solitary work to stay a whopping seven months, until March 25, 2023. Mars rarely stays in a sign that long—he usually remains only six weeks—but Mars will retrograde at the end of next month, from October 30 until January 12, and that explains his long stay. It will be important that you launch key projects early in October, after October 2 and before October 15, or wait until March 16 to do so—those are your two best windows of opportunity for a successful launch or the start of something new.
The emphasis on working by yourself so that you can think, reflect, and create without people continually piercing your concentration is one of the reasons I want you to travel in September if you possibly can—this emphasis of Mars is likely to have you opting to work at home or at your place of business behind closed doors. You will be highly productive, but I would like you to take the chance to enjoy a change of scene if you can find a way to do it.
Mars in your twelfth house might give you greater than usual interaction with medical doctors, a dentist, or a psychologist in coming months if you choose. The twelfth house is one of the two houses of the horoscope devoted to confinement and healing. Sometimes a lengthy stay of Mars in the twelfth house means you will go for physical therapy, have a surgery or dental procedure you had put off, or visit a friend or be an advocate for a parent in a hospital or nursing home.
You have not hosted Mars in Gemini since November 15, 2007, to January 2008, so this is a rare trend. See how it will work out. It looks as though that you will be working hard on a writing, editing, translating, or coding assignment. Gemini rules all the communication arts, so there will be heavy emphasis on assignments that will tap these skills in you, no matter what industry you work in.
Let's now look at the new moon of September 25 in Libra, 3 degrees. This one will allow you to make improvements to your living quarters or help you find furniture or a new space to live in. Mercury will be retrograde, so close on your house not in September but rather in early October, as you get close to the full moon weekend, October 8-9.
That new moon of September 25 will fall in your home sector, so you might invite a group of friends over for a special dinner you plan to whip up. Cancer readers tend to be really great serious home chefs, so perhaps you'll enjoy treating your friends to a fun dinner party. This new moon will be sending good vibrations into October and beyond—I would say schedule your entertaining for the weekend of September 24-25, or the full moon October 8-9. Alternatively, you might want to plan a surprise for your parents or invite them to stay over at your house for a get-together, and in that case, the same weekends would turn out special.
Even though Mercury will be retrograde, don't let that little rascal ruffle your feathers—this is a good month, so enjoy all it has to offer.
SUMMARY
You are doing well, and one of the indications that you are impressing the VIPs at the top is that your salary is likely to rise, if not now, soon. You may have been told at the end of July or early August that you were due for a raise, or the good news may come now. The new moon of Leo on July 28 was your friend and will help you increase your income. If your present company cannot give you a raise and you feel you've worked hard and deserve one, then look at your options. Saturn entered your eighth house in December 2017, and ever since has limited earnings, so if you are in sales and work on commission, it has been difficult to reach your quotas. That situation is slowly coming to an end, and by March the lid comes off and you will be in new, more lucrative territory.
Jupiter is continuing to shine at the very top of your chart in a once-in-12-year visit, bringing professional opportunities that you used to only dream about. Foreign people and overseas markets sparkle for you, so don't think local, think global. Mars is spending quite a bit of time in your behind-the-scenes sector from now until March 25, 2023, suggesting you will be quite involved with building strategy on a product or service that you are working on. You may be doing research as an alternative way to use this influence, and if you need to concentrate on a project without others continually interrupting you, you might decide to work at home (if your company allows you to do that) or behind closed doors at your office so that you can be more productive.
Other areas of gain include publishing and broadcasting (traditional or digital), legal matters, and those involving your pursuit for an advanced degree in college.
Jupiter is in Aries, so you may be focused on something very new—a product or service that didn't exist five or ten years ago. It will be fun learning about this new emerging product or service market. Some Cancers will want to open the doors of their own business in early October, near the full moon October 9, or next year after the new moon in Aries, March 21.
It would be best NOT to stage the opening of your own business this month because Mercury will be retrograde from September 9 to October 2. Delays will crop up, and backtracking on assignments will be necessary in some instances. It's a good time to rethink, redo, reimagine, rediscover, and redesign existing projects you started but had to put aside for lack of time or money. It would not be a good time to begin anything new. You may also find that things around the office or home will start to break down and need repair. Mercury rules the gears and inner workings of machines and the chips in electronics, so avoid buying a new computer, automobile, or smart phone now, and put off buying a home appliance—wait until a few days after Mercury will go direct on October 2. If you desperately need the item, you can try to get it September 5 or September 7, your two best days, but no later.
Travel beckons and you may be able to fit in one more trip before the season ends, and if this sounds good to you, book your trip for September 10-11, a weekend that should feel divinely suited to you and be highly romantic. Choose a spot near water, for this full moon will fall in water-sign Pisces. Your trip may be spontaneous—Uranus will be busy sprinkling you with surprises, so this would be a heavenly time to pack and go.
You can turn your attention to your home and to the welfare of your children, parents, and other close relatives once the new moon arrives on September 25. If you have plans for a renovation, such as to change a room's configuration and tear down walls or put new ones up in different places, Pluto, the planet in charge of structures, will work with Venus, the planet in the lead of this new moon, so it's the right time to have a conversation with your architect if you plan to start next month. Pluto is the planet of transformation so you certainly can turn your home into your castle with any of the improvements you have in mind. Cancer cares about home and family—now you can institute the changes you have long wanted to make.